So Your Special Day Won't Have to Wait

Engagement rings are one of those things that people go all out for. As a once in a lifetime opportunity, you want to give your soul mate everything they have ever dreamed of, whatever the price tag may be. The good news is that most jewelers offer an engagement ring payment plan, so you can afford a magical proposal when the time is right.
Interested in engagement ring financing? Keep reading to learn how.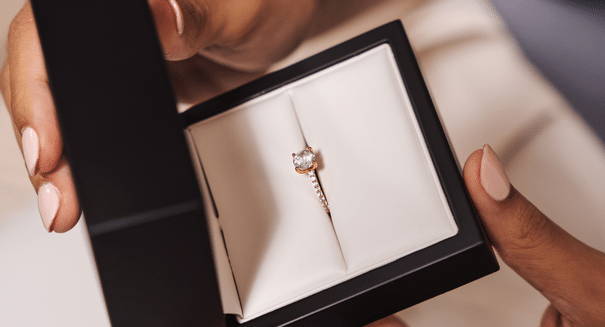 Benefits of Engagement Ring Financing

Choosing a payment plan for rings is increasing in popularity, as they reduce the financial stress of proposing. This can help you manage your budget better and build a more realistic plan for the wedding itself.

Engagement ring financing helps you carve out space for the things that really matter as you head into your new life together. If you are wondering how much you should spend on a ring, check out this article by Forbes. Select the ring that reflects your love for your partner and make use of available diamond ring financing if it makes sense for your budget.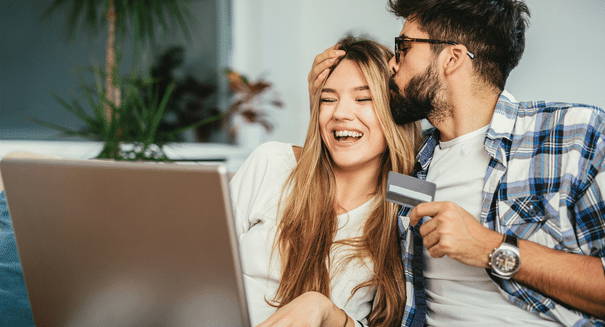 With Bread, you can pay for your order over 3, 12, or 24 months, depending on your financial situation. The interest rates are highly competitive — as low as 0% APR if you choose the three-month option! Select this for affordable monthly plans, no prepayment penalties, and a smooth application process.

Through MiaDonna, taking only a few clicks, Bread provides straightforward, uncomplicated financing for your online purchases. Click the Pay Over Time button when you're ready to make a purchase and go through the short application process. Don't worry — your credit score won't be affected by the inquiry.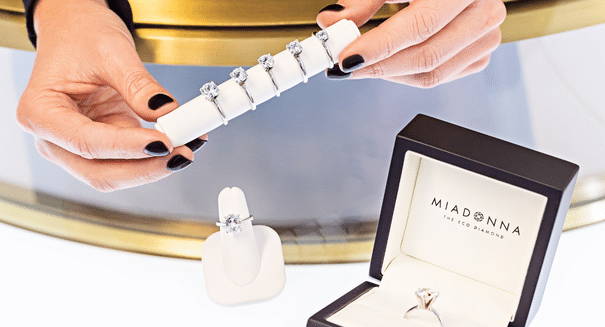 If you want to complete the full payment sooner rather than later, Shop Pay installments are the diamond ring financing option for you. Any order from $50-999.99 USD (check out our favorites here) is eligible for four biweekly interest-free payments, meaning spreading out the cost won't cost you a thing! This method of engagement ring financing gives you a little breathing room between payments. And you can always combine this with a partial payment in cash or credit card plus the financing.
Monthly installments are available for up to 12 months for orders from $150-17,500 USD. These monthly payments on engagement rings are interest-bearing, from 10-36% APR, but you can pay them in three, six, or 12 months, depending on the purchase amount of your item. Opt for this for more expensive orders.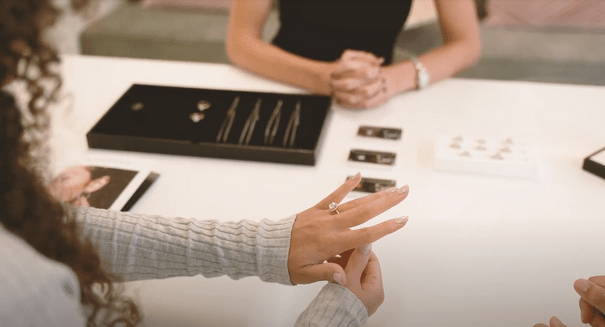 What If I Have a Low Credit Score?

Even if you have encountered some financial setbacks, MiaDonna has options for you – the proposal of a lifetime doesn't have to stop just because of a low credit score. We have financing partners that will work with you at a higher interest rate, helping you source the perfect ring for the person of your dreams. And, timely repayments will help elevate your credit score.

Browse our collections for unique, pink, and thin-band engagement rings, and buy your ring on a payment plan today.