How to Save Money and Lives with MiaDonna's Ethical Engagement Rings
Article by
When making large, life-long purchases, having competitive pricing and high quality goods is important and always has been, but with Millennials and Gen Z, there are higher values behind purchasing. Forbes reports that "If you're targeting a younger demographic, you need to embrace corporate charity programs. Your customers expect nothing less. Both Millennials and Gen Zers grew up in a world that encouraged recycling and social good. Instead of donating money directly to causes they care about, shoppers under the age of 40 prefer to give back through where they shop." (Forbes, 2018) Philanthropy in business is not a new concept, but what buyers appreciate most is authenticity and being able to see true passion behind companies dedicated to giving back to communities. Over 61% of younger consumers report that they would purchase from companies that support causes that they believe in, and over 65% of buyers think that it is a company's duty to give back to the community in some way. With the rising global climate concern paired with humanitarian awareness, it's important to show buyers first-hand exactly what their purchases are supporting. At MiaDonna, we are a social enterprise focused on a sustainable, ethical alternative to the controversial diamond mining market.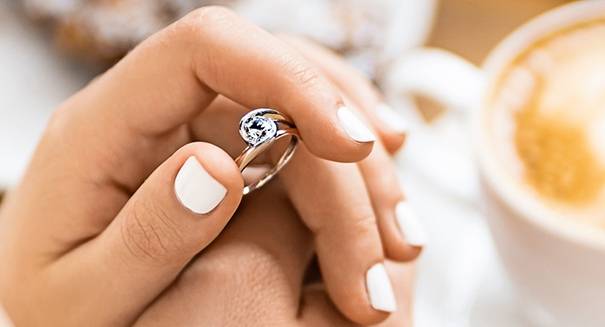 You may be wondering, "Are lab-grown diamonds the same as real diamonds?" In fact, they are! Lab-Grown Diamonds are chemically, physically and optically identical to earth-mined diamonds, and run about 25% - 40% less than earth-mined diamonds! We create our diamonds in a lab, free of any violence, slavery, or damage to the limited resources of our planet. Not only are we focused on preserving the environment, but we donate 10% of our net profits to our foundation, The Greener Diamond.
The Greener Diamond is a foundation born out of empathy and passion by our founder and CEO, Anna-Mieke Anderson, when she realized that her diamond was most likely not conflict-free. She began sponsoring a young boy in Liberia, Africa and a dream of changing the diamond industry was born. The Greener Diamond has created many educational, vocational and agricultural projects in communities oppressed by the violent conflict in the heart of prime diamond-mining land. Instead of just writing checks, we sit with locals to find out what would most benefit their community and design projects to meet those needs. We focus on creating a pay-it-forward approach, by supporting local communities with the tools, knowledge, and resources needed to support one another, teach one another, and create a prosperous and conflict-free future.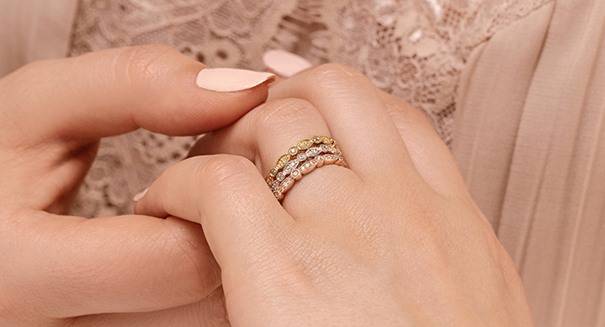 Our current project is a 10-acre Agricultural Training Center in Liberia, Africa, where we are bringing together community locals and agriculture students for a cross-sharing of information and where they can have practical experience growing crops that they can then harvest and sell to become self-sufficient without the mining industry. Graduates of the program receive a micro-loan of seeds and tools so they can plant crops on their own land.