Megan Fox and Colson Baker, professionally known as Machine Gun Kelly (MGK), are taking their relationship to the next level! The 31-year-old musician proposed to his actress girlfriend on 1.11.22 under a whimsical banyan tree in Puerto Rico. According to MGK, these were the "same branches we fell in love under".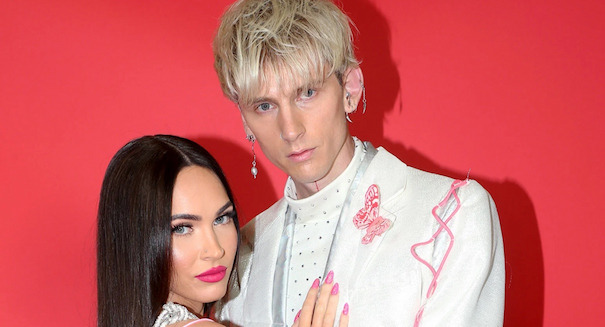 Equally special as their engagement date was the ring with which he asked for her hand in marriage. Getting on one knee, he proposed with a unique diamond emerald ring that he designed together with British jeweler Stephen Webster. Announcing the engagement on his Instagram with a 7-second close-up video of the ring, he explains the meaning behind its design: "I know tradition is one ring, but I designed it with Stephen Webster to be two: the emerald (her birthstone) and the diamond (my birthstone) set on two magnetic bands of thorns that draw together as two halves of the same soul forming the obscure heart that is our love. 1-11-2022."

Shortly after, Fox also announced their engagement on her Instagram page posting a video of MGK getting on one knee. She writes, "having walked through hell together, and having laughed more than I ever imagined possible, he asked me to marry him. And just as in every lifetime before this one, and as in every lifetime that will follow it, I said yes."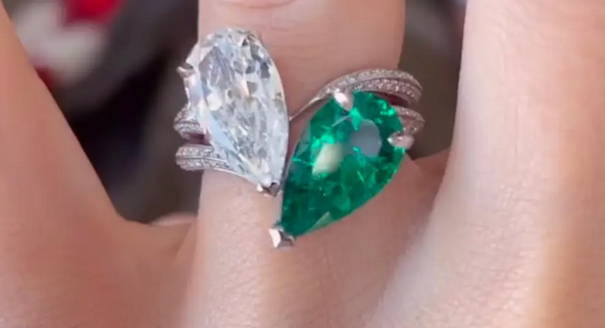 Nothing is more thoughtful than a custom-designed engagement ring. At Miadonna, you can bring your dream ring to life! Whether you're custom designing a new style or modifying an existing one, we're here to handcraft exactly what you're looking for. For more information or to request a custom quote from our Design Team, click here.