A Modern Twist on the Three Stone Engagement Ring - Meet the Selma
Article by
Say hello to a gorgeous ring design - the Selma Three Stone Engagement Ring. Featuring your choice of two triangle cut Lab Grown Diamonds on either side of the center stone, the Selma is a modern take on an increasingly popular design.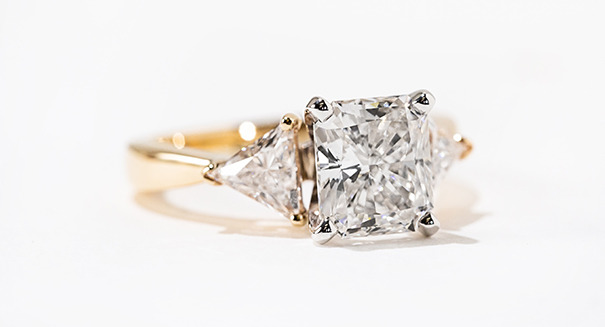 Three stone rings are continuing to grow in popularity, especially following the engagement and marriage of Meghan Markle and Prince Harry. The most traditional representation of a three stone ring is for past, present, and future, with the larger center stone representing the present and a promise to one another. Three stone rings can also represent friendship, love, and loyalty, or any choice of three important aspects of a specific relationship. For couples wanting to incorporate their religion into their engagement ring, it can also represent the holy trinity. Three stone rings bring extra sparkle, as you're significantly increasing your total carat weight (ctw) without paying the price tag of the same size in a single stone. More affordable, and more sparkle? Sign me up!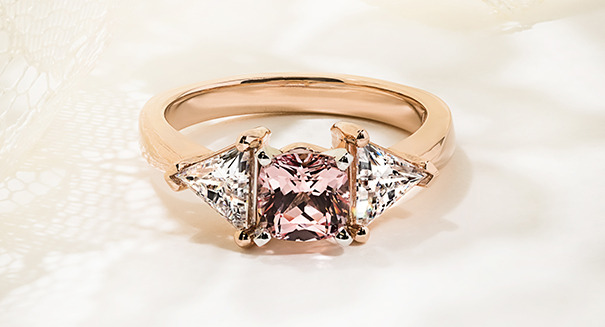 Our Selma Three Stone Engagement Ring is able to be set with a lab grown gemstone or lab grown diamond as your center stone and focal point, and the options are limitless! Choose from gorgeous lab grown gemstones such as: Rubies, Blue Sapphires, Emeralds, Alexandrites, Champagne Sapphires, or Padparadscha in an array of shapes and sizes. If you prefer the brilliance of a Lab Grown Diamond, choose from a round cut, cushion cut, marquise cut, emerald cut, pear cut, asscher cut, radiant cut, or oval cut in any carat weight you desire from our inventory.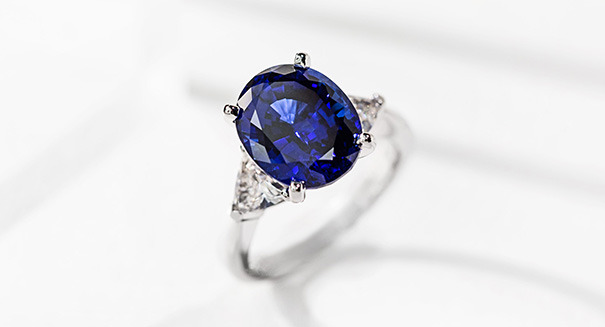 The Selma is also able to be customized in your choice of yellow gold, white gold, rose gold, or platinum. Add an extra detail with custom engraving for only $35! With the choice of three lab grown stones in one ring, you have the opportunity to truly create something personal and unique. The setting starts at $472, let us help you build your dream ring today! The possibilities truly are endless.