Summer's Hottest Engagement Ring Trends
Article by Nicole
The sun is out and summer is finally here. Engagement and right-hand rings are making a strong showing this season with several fun trends leading the way. Whether you're looking for something subtle, or if you prefer to go bold, summer's hottest engagement ring trends are a great place to get inspiration.
Bring on the bling! Halo style rings feature a ring of small diamonds around the center stone. One of the bonuses of the halo is that it makes the center stone look larger. This is a great option if you are on a limited budget because the halo will make your center stone pop. If you were hoping for a gemstone center stone, they also look amazing set in a halo. The ring shared by Kate Middleton and Princess Diana is a one of the most popular examples of this look.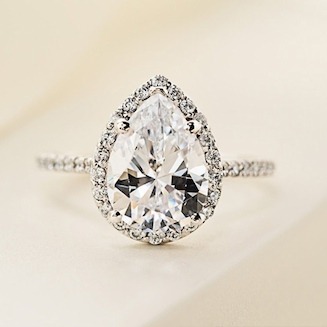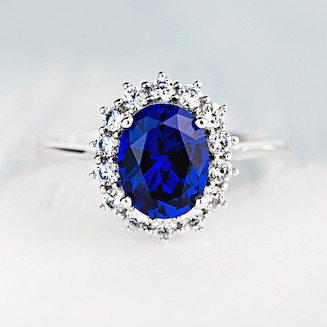 Speaking of gemstones, color is also very popular this summer. Whether you choose a lab-created gemstone or colored diamonds, it's a great way to make your ring truly unique. Many people don't realize that in addition to blue sapphires, there are also pink and champagne sapphires, as well as padparadscha which are orange/red in color. Of course, Emeralds, Alexandrites, and Rubies are also trending.  
Another option if you're looking to make a bold statement is colored diamonds. We carry everything including blue, yellow, and pink. If you don't see it listed on our website, give us a call or shoot us an email or live chat and we can bring in some options for you.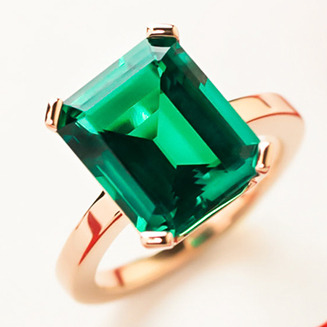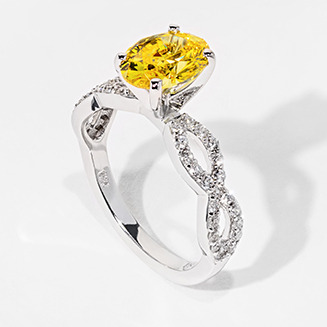 We love hearing about your dream ring and can't wait to help you bring it to life. Whether your vision is as simple as making a change to one of our existing designs or starting from scratch with a truly unique design, we can help you see it through from beginning to end. We love seeing the creativity and passion that goes into designing a custom ring. Nothing is too unusual … we've even custom made a turtle ring!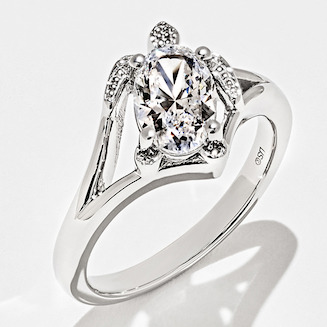 #4 - Different Shaped Center Stones
While round shaped center stones will remain the "go-to", we are seeing people make a design their own by choosing a fancy shape. Pear, oval, emerald, and cushion have all been on the upswing, but specialty shapes like asscher and triangle are also growing in popularity. If you want something truly unique, we even have shapes like hexagon and lozenges. Keep in mind, most rings with a more rare shape may require some customization in the prongs to accommodate the shape.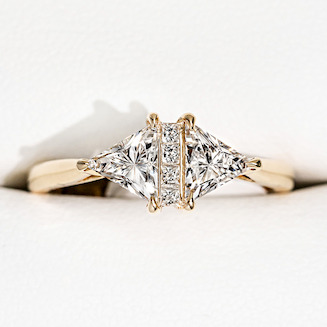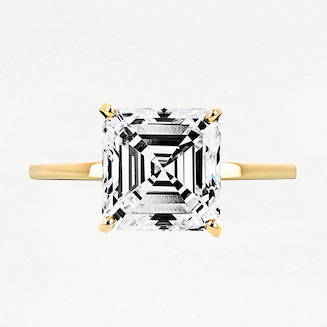 Traditionally, three stone rings have represented the past, present, and future of a relationship. However, more recently we're seeing a lot of women wearing them as right-hand rings. This style of ring is very easy to customize because you can have all matching lab-grown diamonds, or you mix up the stone colors, shapes, and sizes. There really is no limit on the amount of personalization you can do with a three stone ring.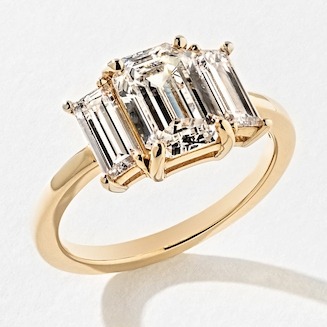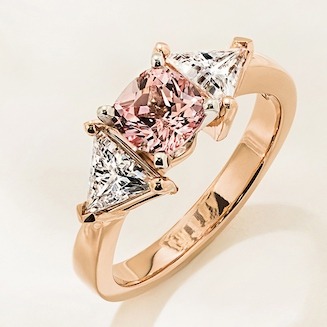 If you love to sparkle then pavé style rings are perfect. With this style, small diamonds line the shank of the ring. Tiny prongs or beads hold the diamonds in place. They are also known as accented rings. You can find pavé styles with 1, 2, or multiple rows of diamonds. It's also very common to add a pavé band to a different style of engagement ring. Since the pavé diamonds are very delicate, we suggest wearers take extra caution with their ring.