Top 7 Coveted Fine Bridal Jewelry Gifts
Article by
We are in the middle of wedding season and you may find yourself wondering what you can give to the bridal party that is both meaningful and long lasting. The answer is always fine jewelry! People never forget their wedding (unless the bubbly was pouring too generously of course!), and having fine jewelry that will last is something they can always cherish.
Whether you are family or friend to the bride, they will appreciate adding a little sparkle to their gorgeous ensemble. Don't forget the bridesmaids though. They need a little extra something for their outfit too! We gathered a few pieces that will make the bride feel extra beautiful, and some delicate pieces for the bridesmaids to feel included. Surprise everyone with any of the following fine bridal jewelry gifts to make their day that much more special.
Gifts for the Bride on the Wedding Day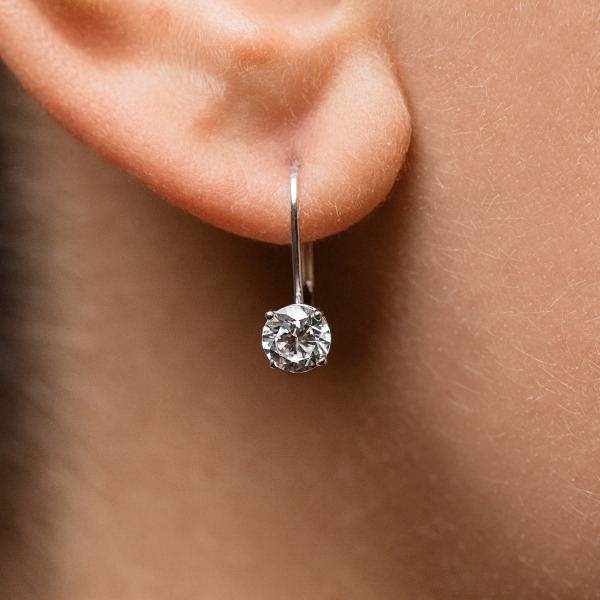 These stunning earrings hold your choice of center stone in a secure 4 prong basket. Get their birth stone or Lab Grown Diamonds to brighten their day! These earrings add elegance and are perfect for special occasions.
Basket Drop Earrings: Starting at $183
---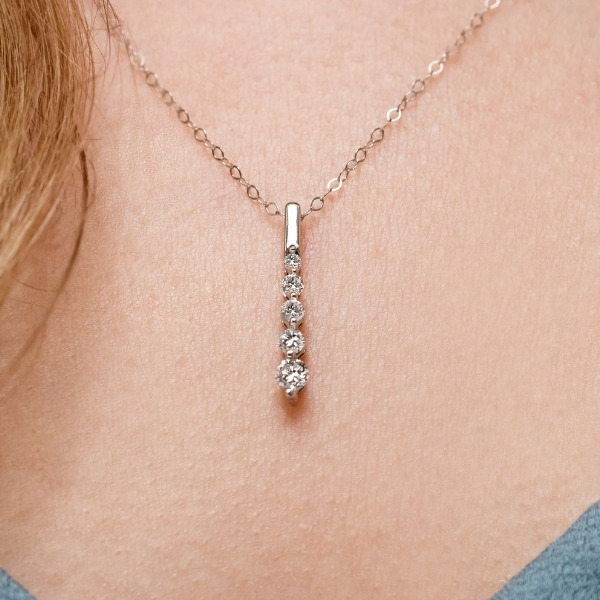 This necklace beautifully drops down your neckline to add sparkle in a delicate, subtle way. If the bride doesn't have a necklace in mind, this may be the piece that ties together her outfit for the ceremony or reception.
Five stone vertical necklace: Starting at $414
---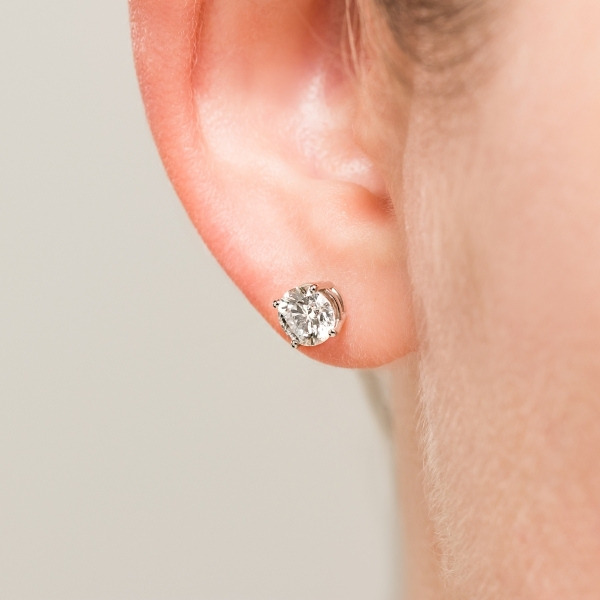 A nice touch to the bridal ensemble, these studs complement any outfit. They make the perfect gift because the wearer can add them to any style, any time of year, for a trendy look.  
Basket Stud Earrings: Starting at $252
---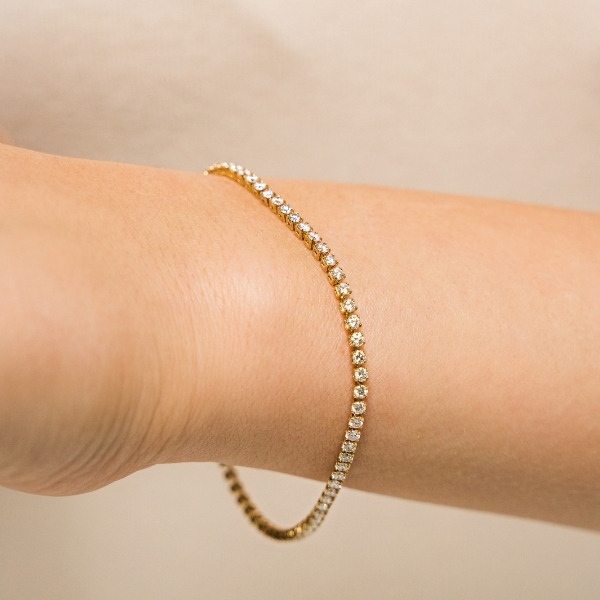 The tennis bracelet is a classic and must-have for any bridal collection

. It's a chic style to add as a stackable with other bracelets or perfect as a standalone, elegant piece of fine jewelry.

Gifts for the Bridesmaids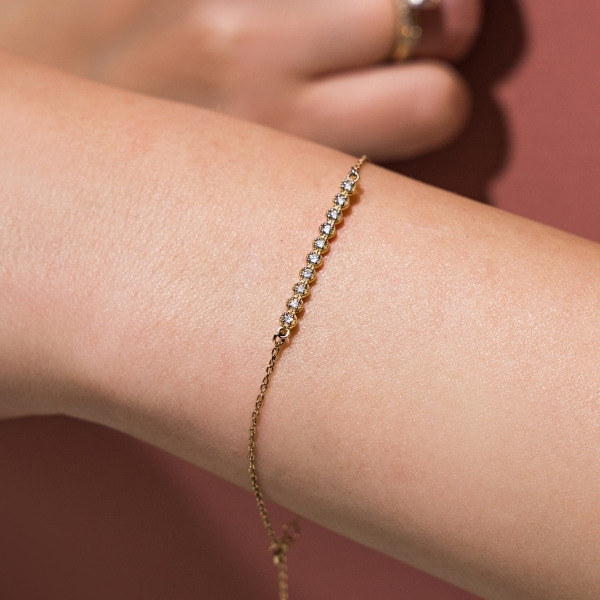 The 10 Stone Bracelet adds an exquisite touch and comes in your choice of 14K yellow, rose, or white gold. The 6.0 inch elegant chain is set with 0.15ctw Lab-Grown Diamonds.
10 stone bar bracelet: Starting at $495
---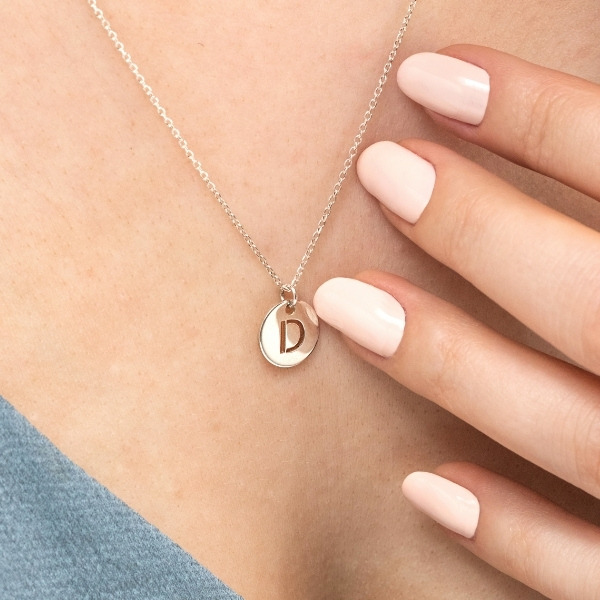 This necklace is a nice, sentimental touch if you want to give a personalized gift. Give the bridesmaid her initial or the initial of the bride as a keepsake to remember the big day.
Open Initial Disc Necklace: Starting at $330
---
The Bar Necklace is very on trend and cute as a standalone necklace. It adds enough sparkle to brighten the neckline and will make any bridesmaid feel extra special as they stand in support of their family or friend.
Diamond Bar Necklace: Starting at $729
Have your gift planned out now? We hope so! Chances are that this wedding was possibly postponed, so now that you can all finally celebrate, why not go all out? If you have any questions about gifts please reach out to our Personal Shoppers for some fun suggestions! Looking for more? Browse all of our fine bridal jewelry.