This is a story of love and international travel. Rowena and Tadas' story began in London, UK on New Year's Eve at a local bar called the Bedford Pub in Balham ( a notably famous stomping ground of UK talent, cough cough Ed Sheeran). They were instantly connected and knew very early on they were meant for each other! Within a month they had traveled on their first holiday to Edinburgh, Scotland and over the years of living in London they traveled to numerous countries in Europe and their love grew- can't blame them with romantic destinations like France and Italy. Their travel took them all the way to Australia at the end of 2017 and that's where they began their new life together, enjoying every moment.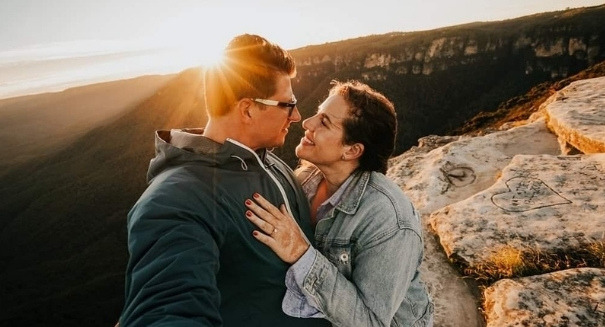 Rowena and Tadas had been dating for over 5 years before their engagement in early April 2021. Tadas proposed when the happy pair were holidaying in the Blue Mountains, New South Wales, Australia. With a picturesque location, spectacular views, and jaw-dropping cliff faces, the mood for a proposal was just right. It was a sunset proposal at a stunning spot they had found earlier in the week. Tadas, a photographer himself, had set the camera up as he normally did for stunning views, so Rowena wasn't suspecting anything at all. One moment he grabbed her hands and knelt down with a romantic speech and the next he popped the question and pulled the ring out! Rowena of course said, "YES!" The engaged couple enjoyed the moment and celebrated with champagne and a glorious view that they will remember forever!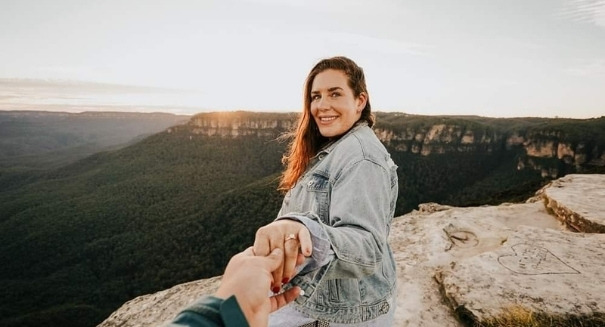 The two plan to be married in Tadas' home country of Lithuania. Given all their travels there, they felt Europe would be the most exciting place to tie the knot. A destination wedding is on the agenda, with many of their friends and family coming from all across the globe.
We asked why they chose MiaDonna and they said...
"For us, ethically sourced and produced jewelry was why we chose MiaDonna. The concept around creating a beautiful diamond through a lab rather than coming from conflict made us feel great. Also contributing to a more sustainable industry. The design, service and overall experience was fabulous and of very high quality. It's an important and very significant time in someone's life and they have made each step of the way meaningful and easy." Rowena had originally told Tadas the styles she liked, and the one he chose was the Dior Solitaire Stackable Ring with a 14K gold band! It was just what she had been hoping for.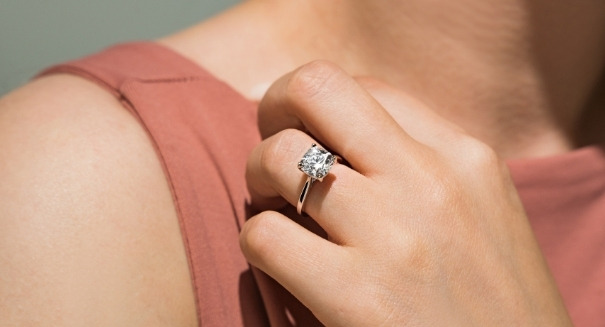 Congratulations to you two!! We hope for a wonderful future of travel and adventures for you both.
Photo credit:  
Instagram: @thatlithuanianguy
Tadas Umaras