The Best Jewelry Anniversary Gift Ideas by Year Guide
Article by
Your anniversary is just around the corner and you've decided this is the year you want to splurge on unique fine jewelry (although, we say you should splurge on it every year!). We've compiled a list of jewelry anniversary gift ideas by year to make it easy for you. If you are a traditionalist you can choose the gemstone according to year, but if you generally follow your own beat, choose any of the following gifts to make your partner feel really appreciated!
For your first anniversary, warm up your marriage with gold jewelry. The first year of marriage is often a time to still get on your feet, maybe you just bought your first home or moved locations. Gold is the perfect gift because it's elegant and long-lasting, but not as costly as purchasing a gemstone. All of our gold is 100% recycled meaning it is 100% conflict-free!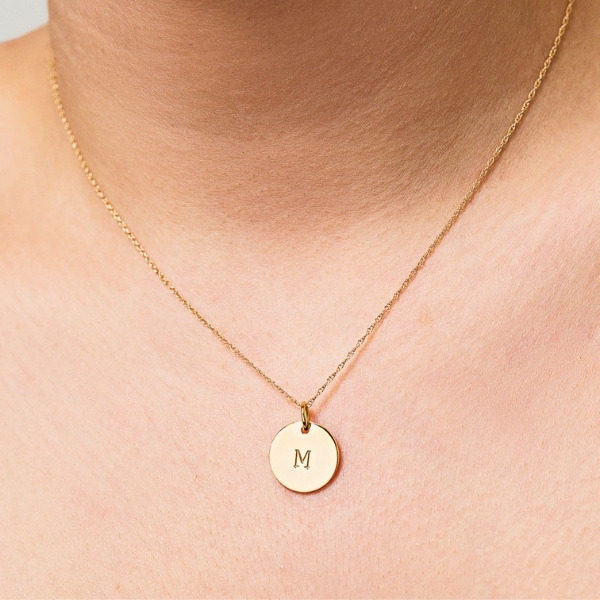 ---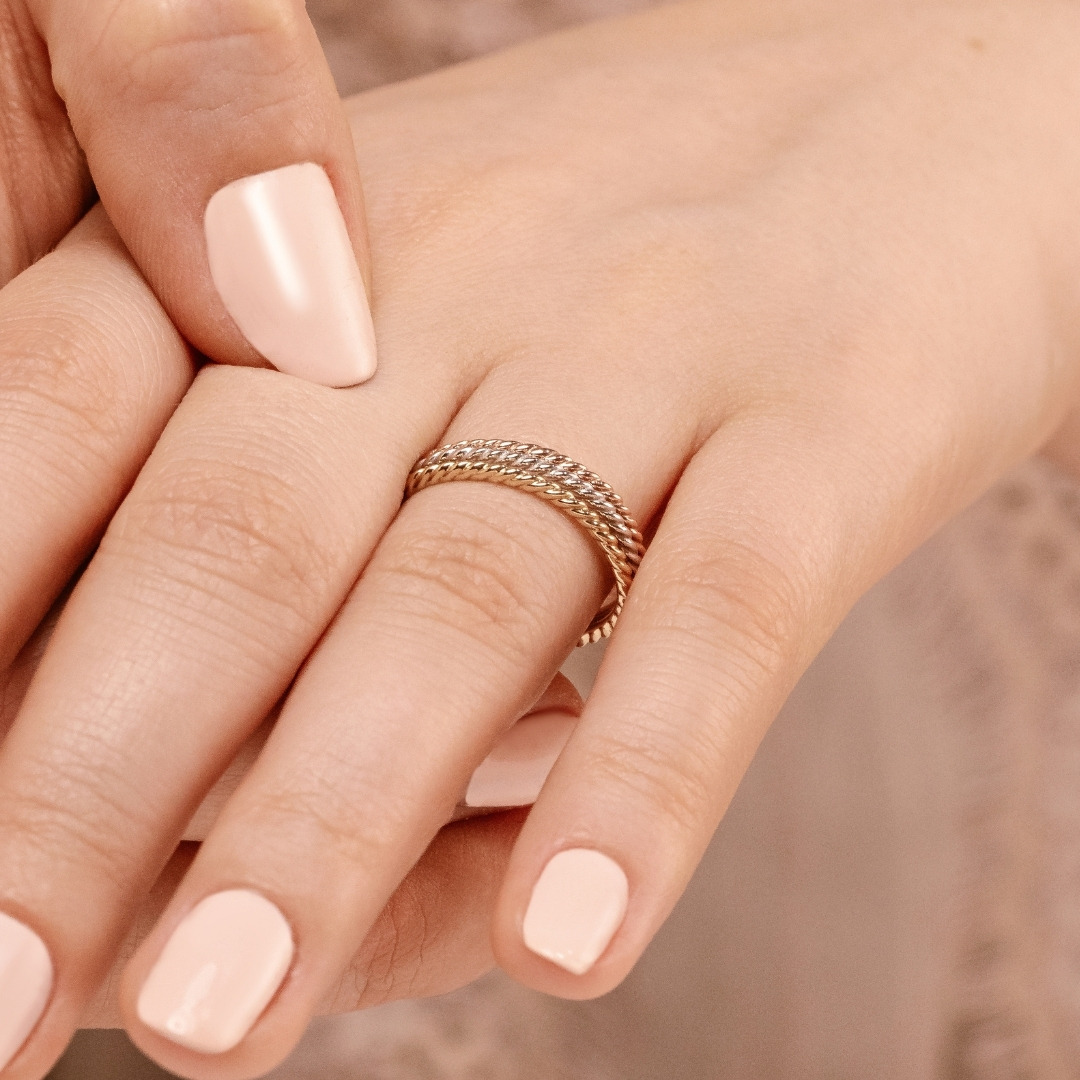 The Skinny Rope Set looks beautiful by itself or when worn with other rings. Your partner gets to mix up the metal colors and can wear them on their right hand for a fun look with other bands! 
Skinny Rope Ring: Starting at $473
---
This necklace is delicate and sexy- the perfect gift for spicing up your partner's jewelry wardrobe. It shines most as a stand-alone item or when paired with a gold choker.  
Geometric "Y" Necklace: Starting at $499

5th and 45th Anniversaries
Lab Grown Sapphires are ideal for the fifth and forty-fifth anniversaries because they symbolize loyalty. They also symbolize the qualities required in a healthy relationship, like truth, sincerity, dependability, and reliability. Your partner will cherish the deep blue stone for years to come.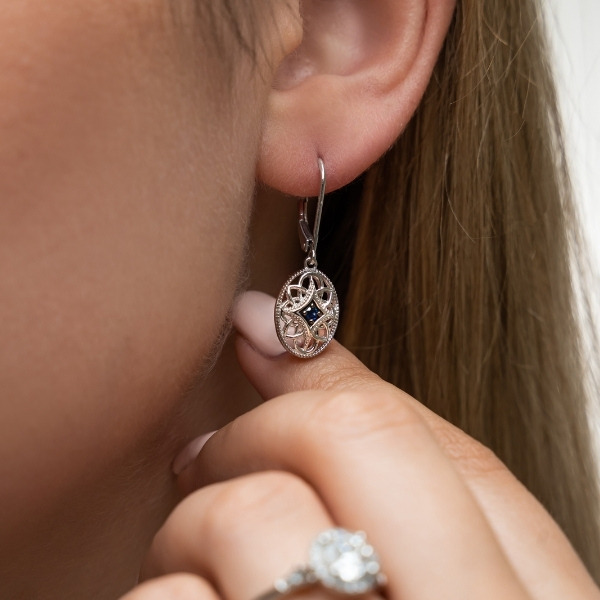 Does your partner love vintage-style jewelry? These earrings are gorgeous to add to their jewelry arsenal and you can give them the gemstone of loyalty to show your love.  
Antique Oval Earrings: Starting at $187
---
Surprise your partner with Lab Grown Diamonds and a Lab Created Sapphire. This unique necklace showcases your center stone of reliability surrounded by a halo of sparkly Lab Grown Diamonds.  
Halo Twist Pendant Necklace: Starting at $767
You proposed with a Lab Grown Diamond and now it's the time to surprise your partner with more of the gemstone that symbolizes strength in your relationship. Eternity bands are a traditional gift and we have a variety for you to choose from! Below are our favorite 10 year anniversary gift suggestions depending on whether your love needs a new ring, bracelet, or earrings (or all three!).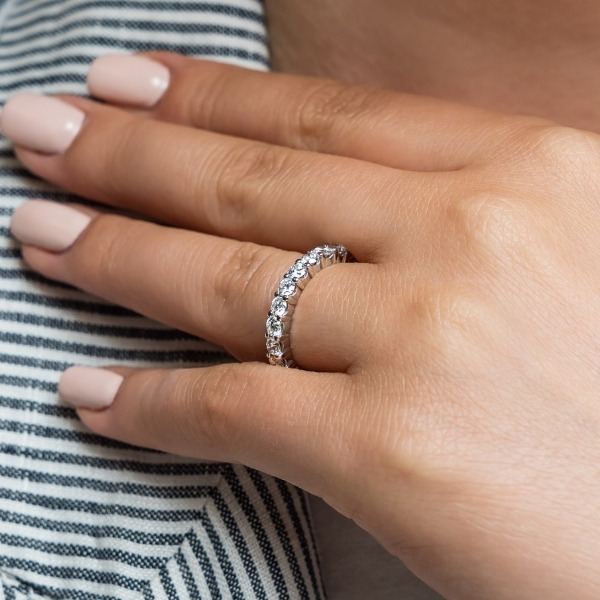 An eternity band looks gorgeous with a solitaire engagement ring or as a stand-alone ring on any finger. You've been together 10 years, which is basically an eternity- this is the gift to show you are dedicated to a long future ahead.  
Eternity Lab-Grown Diamond Band: Starting at $1,389
---
---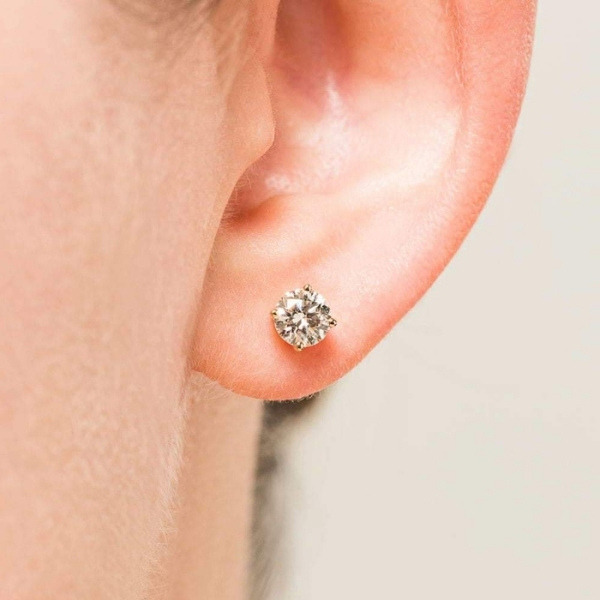 These earrings are a staple and will add a classy vibe to your partner's outfit. They will appreciate receiving Lab Grown Diamond earrings to symbolize the commitment and love of your strong marriage.  
Basket Stud Earrings: Starting at $265

15th and 40th year Anniversaries
Wow! You've made it a while and your love for your partner has grown even stronger through the years. In Burmese culture gifting rubies is a symbolic gesture to protect the wearer from the 96 diseases that they believe can afflict humans and throughout history people have worn rubies to guarantee health, wealth, wisdom, and success in love- that's more than enough reason to give this stunning gem.
Nothing says I love you like a ruby heart necklace. If your anniversary is around the holidays this necklace is an extra special gift because it has a more festive feel.  
Heart Pendant Necklace: Starting at $987
---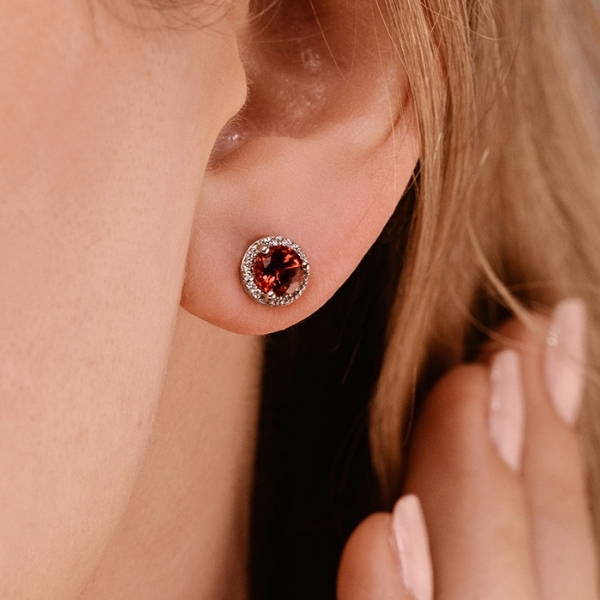 Make your partner feel extra special by getting them ruby stud earrings that have a halo of sparkly Lab Grown Diamonds. Not only are they getting a gemstone that symbolizes good health, but they also get one that symbolizes strength.    
Diamond Halo Stud Earrings: Starting at $714

20th and 35th wedding Anniversaries
Lab Grown Emeralds are a life-affirming stone and one of infinite patience. They are known as the stone of successful love and they represent great loyalty and integrity. The gorgeous pop of color will fill her heart with joy on your anniversary.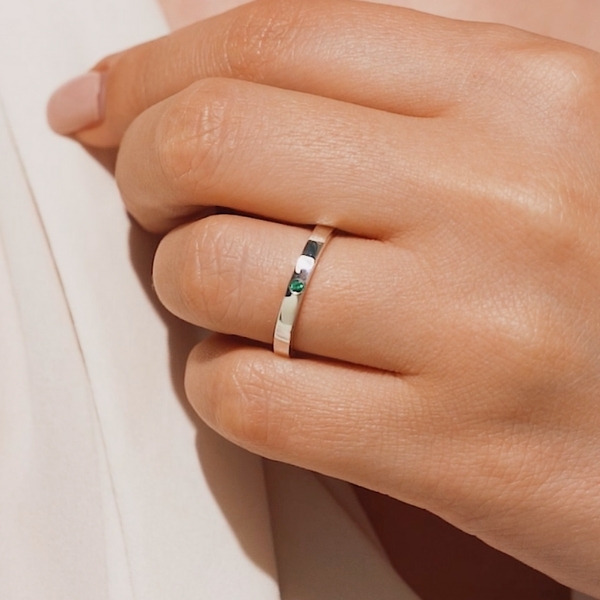 This ring is perfect to add to your partner's stackable collection. Bonus if their birthstone is the Lab Grown Emerald and they want a daily reminder of the lucky symbolism this ring holds.
Single Stone Stackable Band: Starting at $399
---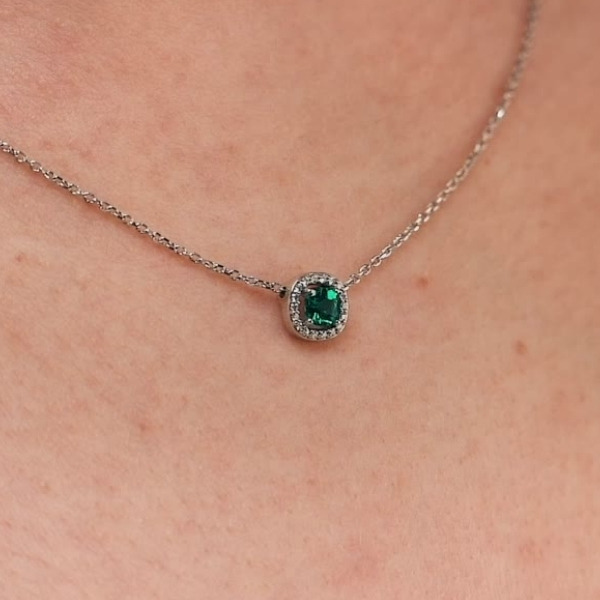 This necklace is perfect to wear on special occasions for a piece that will stand out. The combination of Lab Grown Diamonds help accentuate the glow and allure of your lucky center stone.
Diamond Halo Stud Earrings: Starting at $507
Getting your partner fine jewelry they can wear every day is the best way to celebrate another year spinning around the sun together. We hope you found something you and your partner will enjoy looking at for many years to come. Happy Anniversary!