You may or not be aware of this, but your jewelry from MiaDonna actually saves lives! It's not a marketing gimmick either; since the beginning of MiaDonna we have consistently given a portion of our net profits to our foundation, The Greener Diamond. MiaDonna was founded with a single objective: to offer consumers beautiful, ethical, and affordable conflict free fine jewelry, hand-crafted with lab grown diamonds and 100% recycled metals that would help free innocent people oppressed by the diamond mining industry. Anna-Mieke, the Founder and CEO of MiaDonna, was/is passionate and determined to create an ethical jewelry industry. She paved the way for lab grown diamond engagement rings to become mainstream and has funded many projects to empower those most affected by the diamond mining industry- read more about the projects here!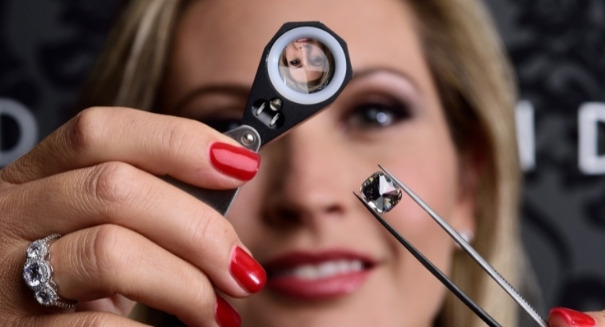 We only offer Lab Grown Diamonds, accenting recycled diamonds, and 100% recycled metals. Many other companies that claim to be sustainable and ethical are actually still carrying earth-mined diamonds, and those diamonds can change hands as many as ten times losing trace of their origin before diamond cutters polish them for final sale! They claim to be certified conflict-free, but there is actually no way to guarantee an earth-mined diamond wasn't involved in human suffering- even if you do end up with a certified "conflict-free" diamond, the likelihood that someone was raped, murdered, or enslaved for you to wear it is still very likely the case. Stanford University's Stephen Press explained: "Most diamonds cannot reliably be traced to their origin. Moreover, they can be cut, reshaped, or reclassified in registers in order to obscure their origins, whether illicit or licit. Consumers broadly don't appreciate the extent to which this is possible. Smugglers and governments have methods to get around detection." Basically, the only way to be sure your diamond is ethical is to go with Lab Grown!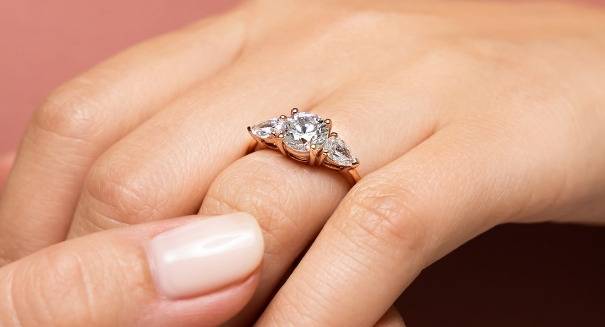 When giving back, we don't simply write checks to organizations and hope for the best. We have team members on the ground in West Africa who oversee our projects. Our founder also visits the areas where we work, and sits with the locals so we can collaborate and provide projects that meet their needs, rather than assuming we know what is best for them. We focus on education, vocational training, and agriculture so people can create a sustainable income outside of mining. We create projects from the ground up and visit the areas we work in to ensure that every dollar we give back makes an impact!
Our largest project to date is The Greener Diamond Agricultural Training Center in Liberia, Africa. We purchased 10 acres of land and returned it to locals so they could learn the lost art of farming. The program brings together locals and agricultural students for a cross-sharing of information so they can learn best practices for planting crops on their own land and processing them to feed their own communities, and to sell at the market.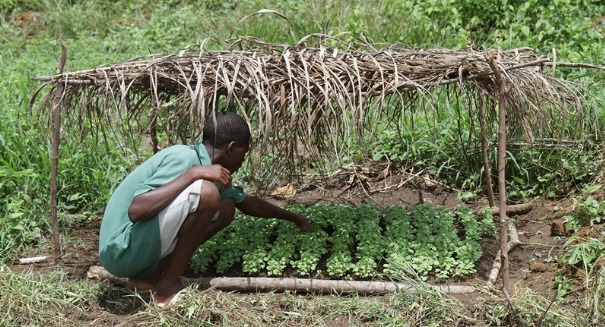 So why don't you see ads from MiaDonna for massive sales or discounts on our jewelry?
We believe in offering you the best price on high-quality jewelry always. We don't mark-up our jewelry, just so we can mark it down for a sale. It's true that you may be able to find less expensive lab grown jewelry, but beware, not all lab grown diamonds are equal. As the popularity of lab grown diamonds has increased, so have the number of manufacturers who are just trying to make a quick buck. We only work with growers who we have long-standing relationships with, who have proven their commitment to quality, time and time again. Just because two lab grown diamonds are graded the same, does not mean they are the same quality. Here is an example comparing a MiaDonna Lab Grown Diamond, with one from a competitor.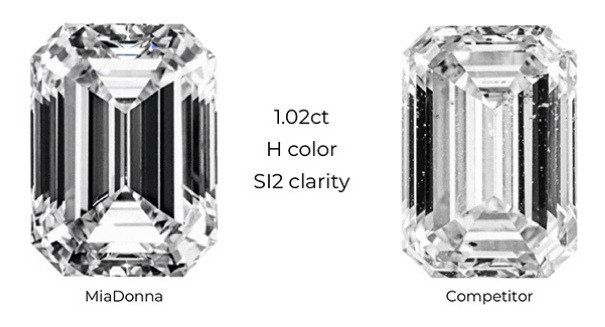 When you purchase from MiaDonna, you can be confident your jewelry is made in the U.S.A., has higher metal weights, and workers were paid fair trade, U.S. wages. Whether it's for yourself, as a gift, or to propose to your special someone, our Personal Shoppers always work to find you the best quality Lab Grown Diamond at the very best price!
In addition, we don't want to take away from our cause by doing deep discounts, we want to give as much as possible to our foundation! Rather than measuring our success based on profits, we look at the positive impact we can make. The more we can give is what measures true achievement for us as a company.
We have our annual 12 Days of Giving at the beginning of December, as a way to kick off the holiday season! Make sure to check our Instagram stories during that time to take advantage of some festive deals. We also have a sales section on our website to select Ready-to-Ship items from our store! Rings can be resized up or down a size, but any more than that may affect the quality of the ring and we don't want that! There are also great gift items such as ethical bracelets, earrings, and necklaces.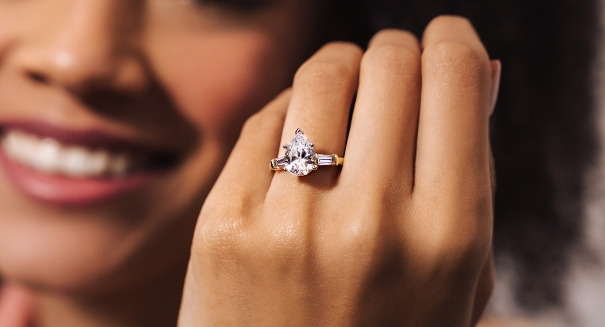 Thank you for reading about what makes us different! By choosing MiaDonna for your fine jewelry you are joining our community of #miadonnaheroes and making a real difference in this world!