MiaDonna Named Exclusive Online Retailer for Swarovski Lab Created Diamonds
Article by
As the original online lab created diamond company, it's no surprise that MiaDonna was selected as the exclusive online retailer for Swarovski's new line of created diamonds. The brands share a similar philosophy of advocating for a more sustainable, ethical fine-jewelry industry.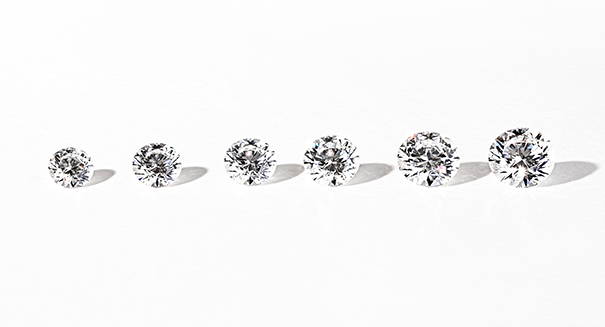 Long known for producing the highest quality crystals, Swarovski is now using their proprietary practices and precision cutting techniques to produce an elite line of lab created diamonds. These are an elite offering that are 100% REAL diamonds and each one is an exquisite work of art.
Swarovski's long-standing reputation for producing the highest quality products carries through to their lab created diamonds. All Swarovski Created Diamonds are inspected by a gemological institute to prove that they are laboratory grown. They are then laser engraved to clearly identify them (over 0.10ct) and each Swarovski Created Diamond over 0.70ct is graded and certified on the 4Cs by the International Gemological Institute (IGI). The elite quality of these diamonds is unsurpassed in the industry and can be seen by gemologists and consumers alike.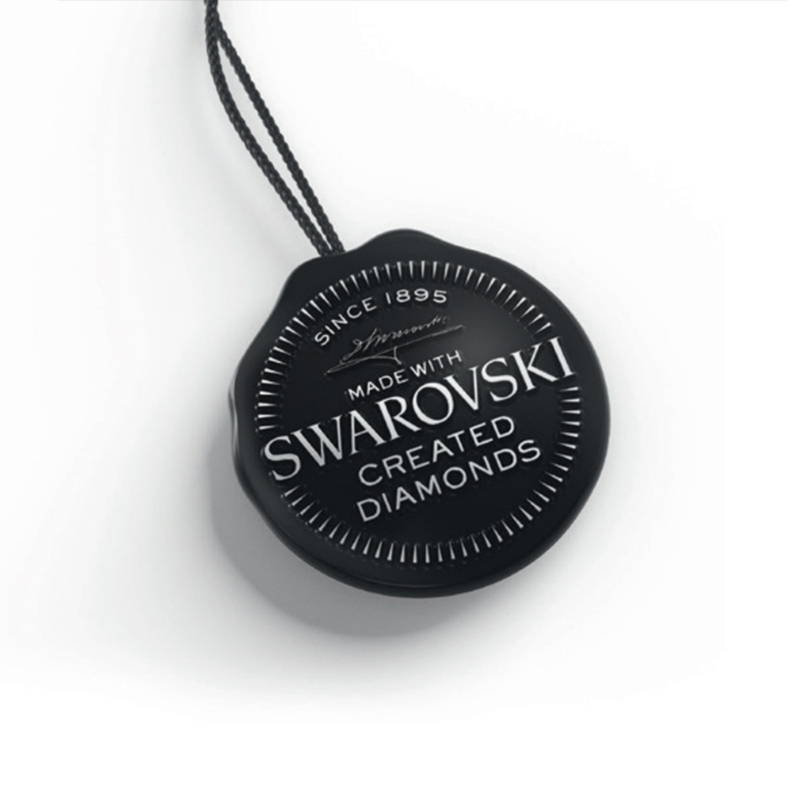 Swarovski Created Diamonds are available in a variety of sizes and six classic shapes, including round, princess, cushion, pear, oval and radiant. One of the most intriguing aspects of the Swarovski created diamonds is their wide range of fancy color diamonds. The 16 color shades take their inspiration from art, fashion, music and architecture and showcase everything from pink to blue to yellow to red and nearly black.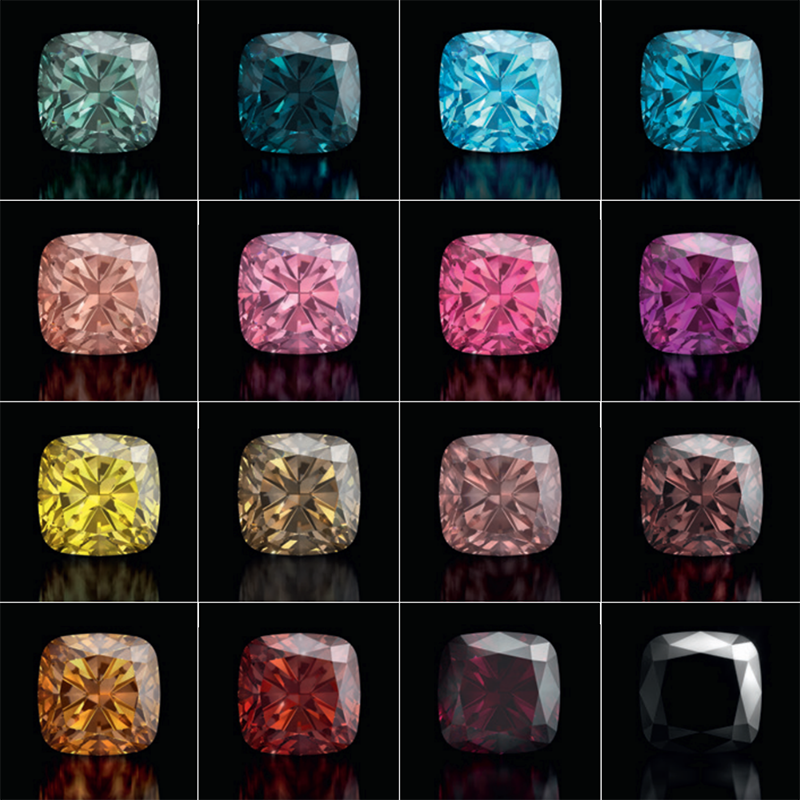 To create your dream ring with a Swarovski Created Diamond, simply click here and browse the selection. Once you know which Swarovski Created Diamond you'd like, click "view" and then click "Add to Ring".

If you're not able to visit our retail store to see these exquisite created diamonds in person, you can schedule a virtual appointment with one of our Personal Shoppers, or order your diamond through our website and view it in your own home. If it does not meet your expectations, simply return it within 30 days for a full refund.