Complete Guide to Diamond Prices by Size & Budget
Article by
When figuring out your engagement ring budget there are a few different things to consider while shopping for your Lab Grown Diamond. The first decision to make is size, and for that we have tips on how to save so you can have that delicate, sparkly 1.0 carat, or even that 3.0 carat whopper for the best price! When you choose an ethical Lab Grown Diamond over earth-mined you are already saving up to 40% on the cost- so that right there is a big savings and an incentive to go with the size and quality you truly desire!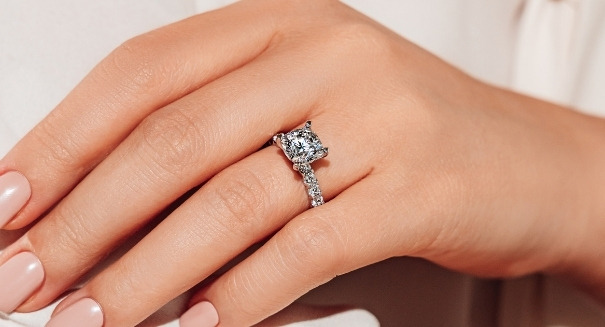 We are proud you chose Lab Grown Diamonds not only because they are better for the earth, but because they also keep children out of dangerous mines. At MiaDonna, all our Lab Grown Diamonds are the superior type 11a, which only 2% of earth-mined diamonds are! Although we know they are better, not all Lab Grown Diamonds on the market are created equal! Despite the fact that all labs claim to leave impurities out of their diamonds, creating a perfect Type 11a diamond- this just isn't the case. We only sell high-quality diamonds from reputable labs that we've been associated with for many years. And just like earth-mined diamonds, we grade Lab Grown Diamonds using the 4 Cs- color, clarity, cut, and carat.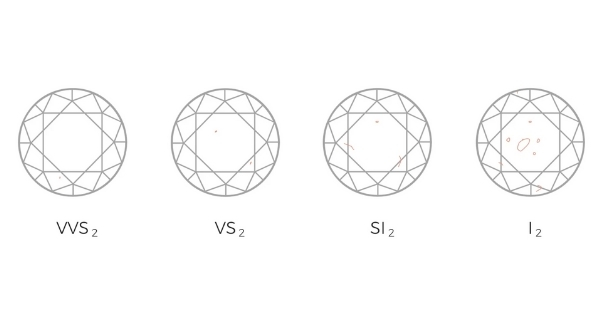 The first C, Clarity, is the purity or quality of a diamond and is the relative measurement of the inclusions and blemishes. Most people assume they need a clarity grading no lower than VS2, however, we believe you can go as low as I1 depending on where the inclusions are located. The jump in price from an SI2 to VVS1 clarity is significant but with an SI, you could still have an "eye clean" Lab Grown Diamond. Check out our table to see the different grades.
The second C, Color, determines how much color is in a diamond, which is usually tints of yellow or brown. Grade D, E, and F are colorless, while G and H have a slight hint of color that only a gemologist would notice. With color I and J, the tint becomes a bit more apparent when compared to a diamond of higher color grade- it's still very faint.
The third C, Cut, determines how your diamond interacts with light, creating captivating visual effects, like brightness, fire, and scintillation. The cut is the most important part of a diamond's beauty, so selecting the highest cut grade your budget will allow is one of the best ways to get a ring your partner will love. A higher cut means you can go lower in color and clarity without sacrificing the diamond's overall beauty. We recommend going with an ideal or excellent cut. As for the fourth C, Carat, we will go through various pricing for a 1.0, 2.0, or 3.0 carat size to give you an idea of how the prices range as you go up the scale.
1.0 carat Lab Grown Diamond
Some of us aren't trying to go big with our engagement rings and a 1.0 carat center stone is the exact size we want. Not too big and not too small. The prices can still vary greatly because of color, cut, and clarity. A round lab grown diamond with clarity VVS2, color K, and excellent cut is currently $1,200. Compare that to a Lab Grown Diamond that is clarity VVS2, color F, and excellent cut which is $2,850. The cause of this price jump is the color- the second diamond is colorless and the first one has a faint yellow hue. If choosing yellow gold for your setting, this color in the diamond may not be noticeable, but these are factors that are important to consider when selecting your perfect Lab Grown Diamond for yourself or your partner. A lower color grade diamond (J-K) will be more noticeable in white gold, but in yellow gold, you won't notice a thing!

We say that cut is the most important C for a Lab Grown Diamond that shines brilliantly. If we compare two diamonds that both have excellent cut, color G (only yellow is detected by an expert gemologist, but virtually undetected by the average person), but different clarities, their price will differ greatly. The one with VVS2 (very very slight inclusions) is $2,572, while SI2 (slightly included) is $1,645. For an elegant look that enhances your 1.0ct center stone, check out the Dior and 10 stone Engagement Rings.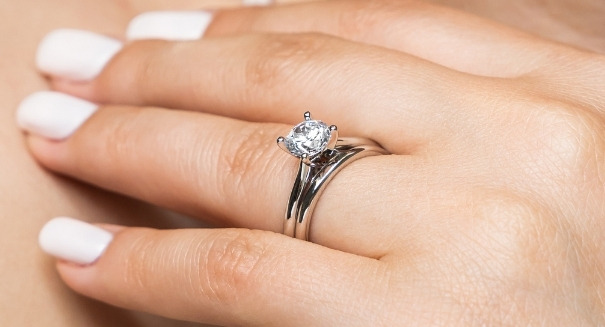 2.0 carat Lab Grown Diamond
This is actually the most popular size right now for a lot of MiaDonna customers, and we can understand why. Going bigger gives you a glamorous look, and you can lose yourself staring down at your gorgeous Lab Grown Diamond. If going bigger is what you are hoping for we recommend choosing an elongated shape like an oval, pear, or emerald for the illusion of a larger center stone. A 2.04 ct oval shape Lab Grown Diamond with clarity VS2, cut excellent, and color I is $4,622 compared with a 2.04 ct oval shape Lab Grown Diamond with clarity VS1, cut excellent, and color I is $5,176. To help you cut costs strategically we suggest going a tiny bit smaller- a Lab Grown Diamond weighing 1.98 ct can be significantly less expensive than a Lab Grown Diamond weighing 2.0 ct, but with no visual size difference. Check out the Amira and the Chorus for trendy gorgeous styles.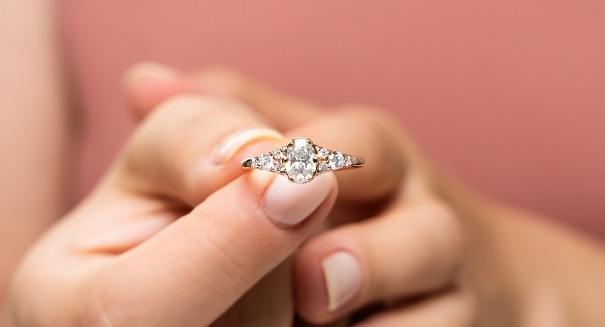 3.0 carat Lab Grown Diamond
You are ready to go all out and get the larger center stone, and we are all about it! You deserve it. If having the biggest possible look is what you want- check out the halo styles. The surrounding ring of accenting diamonds will make your center stone look more pronounced by adding dimension. In addition, by choosing a yellow gold setting you can go down in color because by contrast, it makes your diamond look more colorless, then you can go with a higher quality cut. To give the illusion of the largest stone possible choose a pear shape with your halo setting. Check out the Heroine and Adore Engagement Ring as styles to show off your stunning center stone!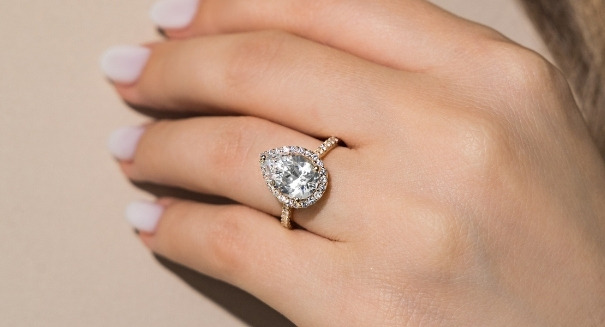 At MiaDonna, we have a 5th C. COMMUNITY. When you wear a Lab Grown Diamond or Gemstone from us you join our badass community of #miadonnaheroes. It is our mission to provide you with beautiful ethical jewelry while funding our foundation to empower communities that have been negatively impacted by the diamond mining community. Whether you rock a 1.0 ct or 3.0 ct on your hand, you can look down and know that you made a conscious choice to support a cause to help the people and our planet.