Featured Couple: Sam & Jill
Article by MiaDonna
Though they were no strangers to traveling locally, one evening Sam and Jill decided to mix things up and take their first out-of-state trip to Coronado Island, California. Located across the bay from downtown San Diego, Coronado is considered one of the most breathtaking beaches in the United States.
They drove all through the night and got there at 2 am.
"When we arrived, it felt like we had the entire island to ourselves and spent the whole night dancing under a gazebo in the park" Jill said.
Soon thereafter, they walked over to the beach to watch the sunrise. It was a magical moment and Jill just knew she was going to propose there one day.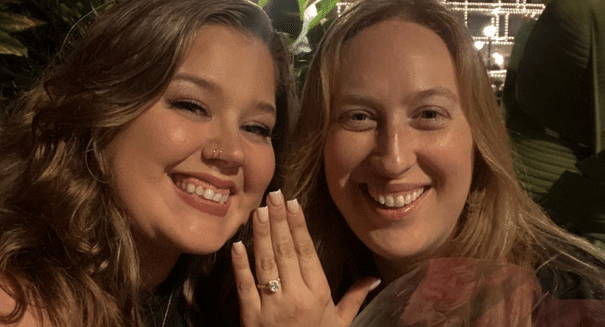 Crossing The Threshold And State Lines

Sam and Jill knew that they were going to get married someday, but they decided to take their time getting there. For eight years, they were just girlfriends who were young and in love. They were having fun and enjoyed getting to know each other.
But something was about to change.
The two returned to Coronado Island on 12/2/22, and Jill surprised Sam with a beachfront room at the iconic Hotel Del Coronado.
After dinner, they revisited the gazebo where they stayed up all night dancing. This time there were Christmas lights everywhere. As they danced, the whisper of the sea breeze accompanied their favorite romantic song.  
"Dancing is our thing—we do it daily with and without music, anywhere and everywhere, even in the kitchen while we are making dinner. There's always time for a quick little slow dance."
And then it was time to take it up a notch.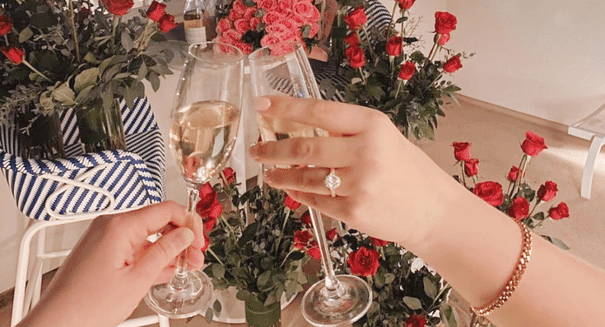 After they danced, Jill took out a poem she wrote Sam on their first Valentine's Day together. But this time, she added more to it to finish the poem. As she read it, a wave of emotions from the past and present began to flood Sam.
Suddenly, Jill got down on one knee to pop the big question to Sam. They both melted to the ground crying. Then Jill turned Sam around. Nearby there was a picnic set up with three dozen pink roses and a sign that read "marry me". More crying ensued as Sam caught her breath just to say yes.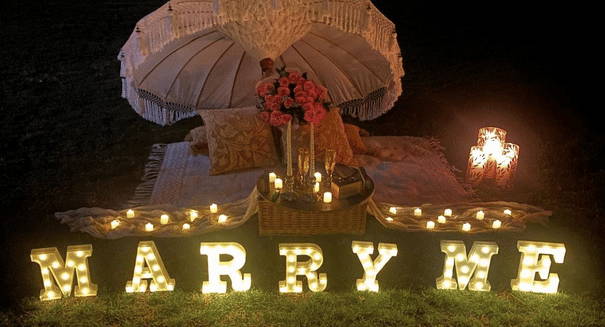 In sheer excitement, they decided to call their families to tell them the good news. It was 1 am, but they were happy to take that call.
When they got back to the Hotel room, Jill ordered another 8 bouquets of red roses (one for each year they waited to get engaged). And they filled up their entire room as well as a big heart made of rose petals that were laid out on the bed.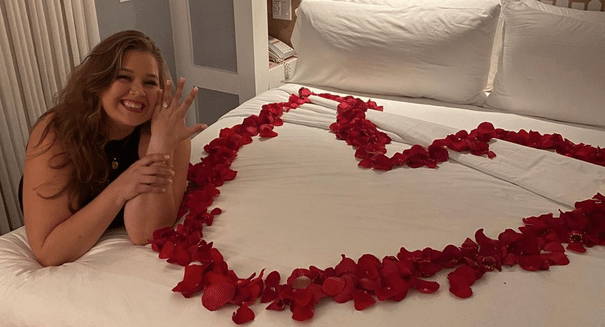 "People had no idea we just got engaged, but I kept telling everyone because they'd compliment how beautiful my ring was," Sam said. "I'm absolutely in love with my ring, my fiancée, and that beautiful day in my life."