This year has been a roller-coaster ride for most, but this is one of our favorite happy moments of the year. Trent chose the most gorgeous lab-grown diamond ring from MiaDonna to propose to his girlfriend, Haili, and we're here to share all of the sweet details with you.  
Trent and Haili met in June of 2018, and though they wouldn't put a title on it until the following Labor Day weekend, they were inseparable from the beginning. In keeping with their September tradition, they're planning for a rustic September wedding in 2021. Trent looped his mother in on the proposal plan and had her help with picking up the ring and setting up the proposal, which was dreamy, intimate, and well-planned.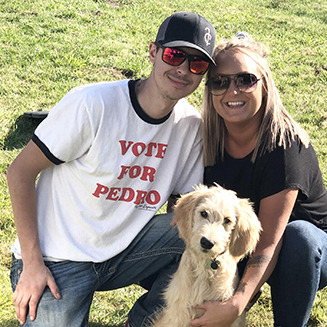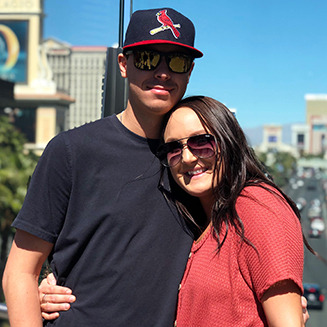 Trent told Haili they were stopping by his mother's house to drop off something they had borrowed the week before, and she thought nothing of it. When they pulled in the driveway, she realized this wasn't any ordinary errand! The driveway was decorated with beautiful flowers, and Trent's brother, sister-in-law, and their children were there too. Someone was ready to cue the music, and "Marry Me" by Train began to play. This was an extra special moment because Train was the first concert that Trent and Haili went to together! While walking Haili up the driveway, each of Trent's family members handed Haili a sunflower, her absolute favorite flowers, until she had a beautiful bouquet in her hand. Once they reached the top of the driveway, Trent led Haili down a short path and there was a trellis decorated with flowers and a sign asking the big question, "Will you marry me?" Of course Haili said yes!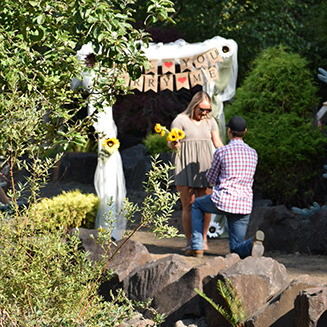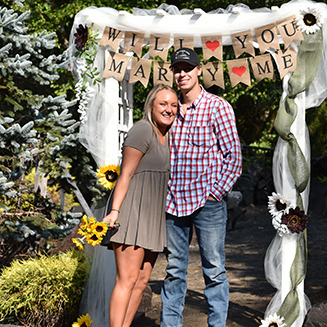 We are so excited that MiaDonna was part of their big moment! Trent selected a gorgeous princess cut lab-grown diamond set in our Blonde style ring in white gold. Haili had only said that she wanted a solitaire with a thin band, and Trent took the direction and found a dream ring for her! We are SO in love with this classic style.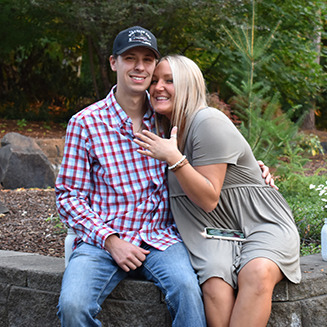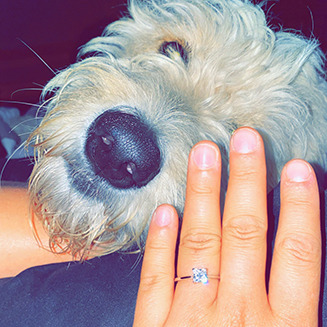 We wish the best to Haili and Trent, and can't wait to see more from their wedding next fall! Thank you for choosing MiaDonna, and thank you for being our #MiaDonnaHeroes!
Courtesy of @hailiwirkkula @trentcope9