The Latest News and a Look at Ariana Grande's Engagement Ring!
Article by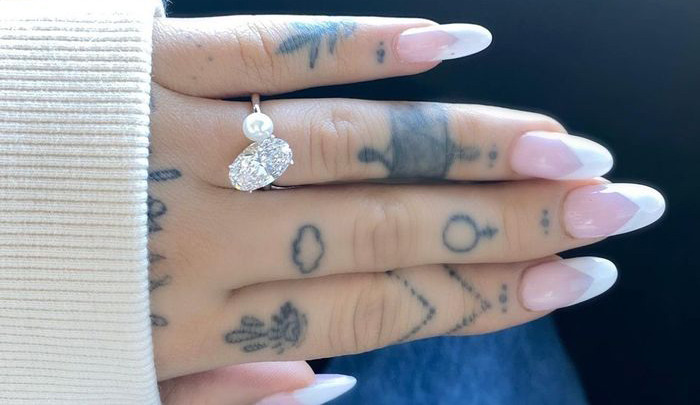 Congratulations are in order for the newly engaged couple! On December 20th, 2020, Ariana Grande debuted her latest piece of bling - a stunning engagement ring from her fiance Dalton Gomez! The stunning ring features a beautiful oval-cut stone set on an angle with a delicate pearl, from her own grandfather, set alongside it.

The two have kept their relationship very private, and were first seen in public together as a couple in February of 2020. Many of Grande's new songs on her latest album "Positions" are focused on Dalton, such as "Others that I've had, had to impress me before | But I knew you were the real thing | When you walked through the door" from the song "Obvious" among others throughout the album.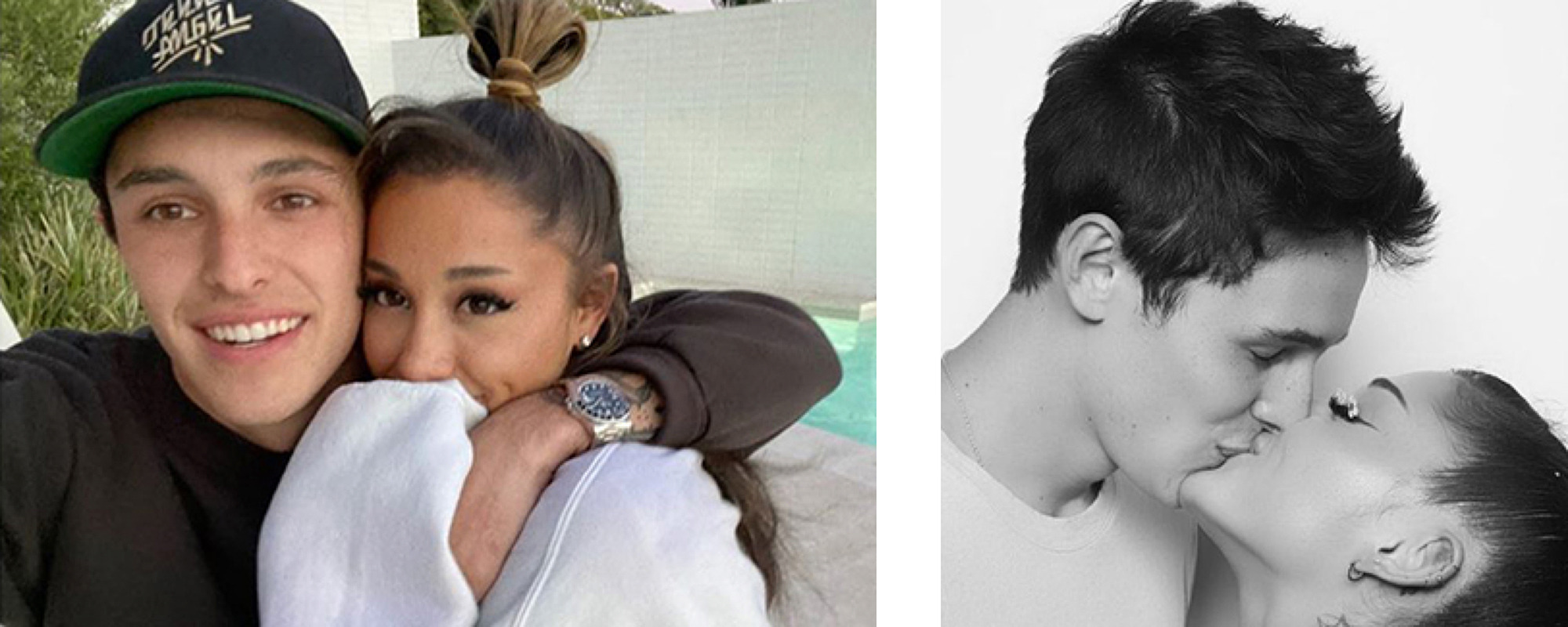 The two are seen romantically slow dancing in the beginning of Ariana Grande and Justin Bieber's music video for "Stuck With U". Dalton Gomez is a real estate agent of luxury homes in Los Angeles and helped Grande find her new home outside of the city limits where she could disconnect and relax. They've spent all of quarantine together, and are happily in love!
Those close to the couple have commented on how happy they are together, and how well Gomez treats Grande. He is her dream come true, and we couldn't be happier for them!
If you've found your happily ever after and are searching for a stunning ring inspired by Ariana Grande's engagement ring, or a replica of the same style, we have an amazing team behind our custom designs that would love to bring your dream creation to life!
https://www.miadonna.com/pages/design-your-own-ring 
Swooning over that incredible oval cut? Shop our oval lab-grown diamonds here for the perfect stone, 100% conflict free.
Photo Credit: Ariana Grande's Instagram