Top 7 Stunning Solitaire Rose Gold Engagement Rings
Article by MiaDonna
Rose Gold metal is one of the most unique gold colors, making it an exceptional choice for your proposal. As its color holds so much character, simple solitaires are our favorite, as they showcase a singular sparkling stone against the Rose Gold hues.
Solitaire Rose Gold engagement rings look gorgeous on everyone. As the shade is known to complement any skin tone, it will enhance your loved one's beauty, whether they have warm or cool undertones.
If you are looking for a ring to match your partner's particular style, keep reading for our top seven Rose Gold solitaire engagement rings.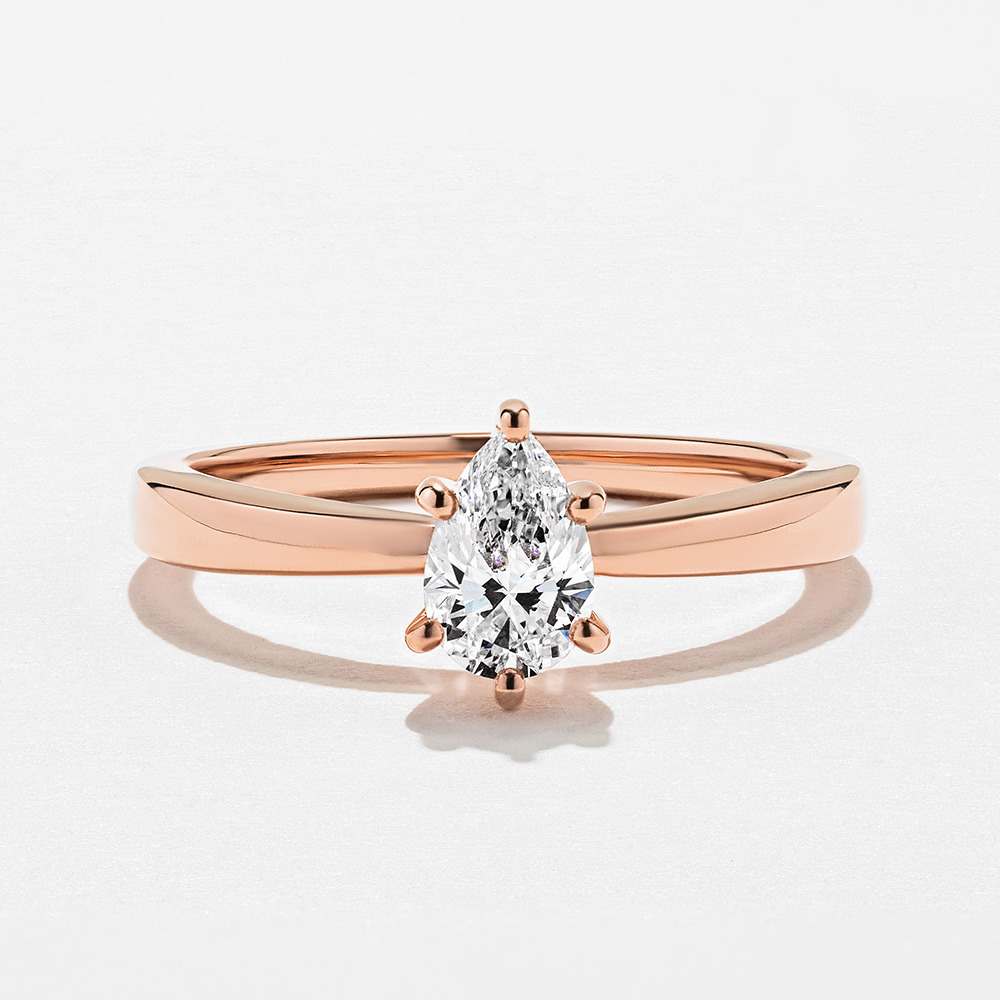 A four or six-prong setting proudly holds the Pear Cut center stone. This divine ring has a smooth and lightly tapered shank in a low-profile design, making it ideal for those with active lifestyles. Although this does not have a matching wedding band, we will provide recommendations on pairings.
Moonshine Solitaire Engagement Ring: Starting at $650 (setting only)
---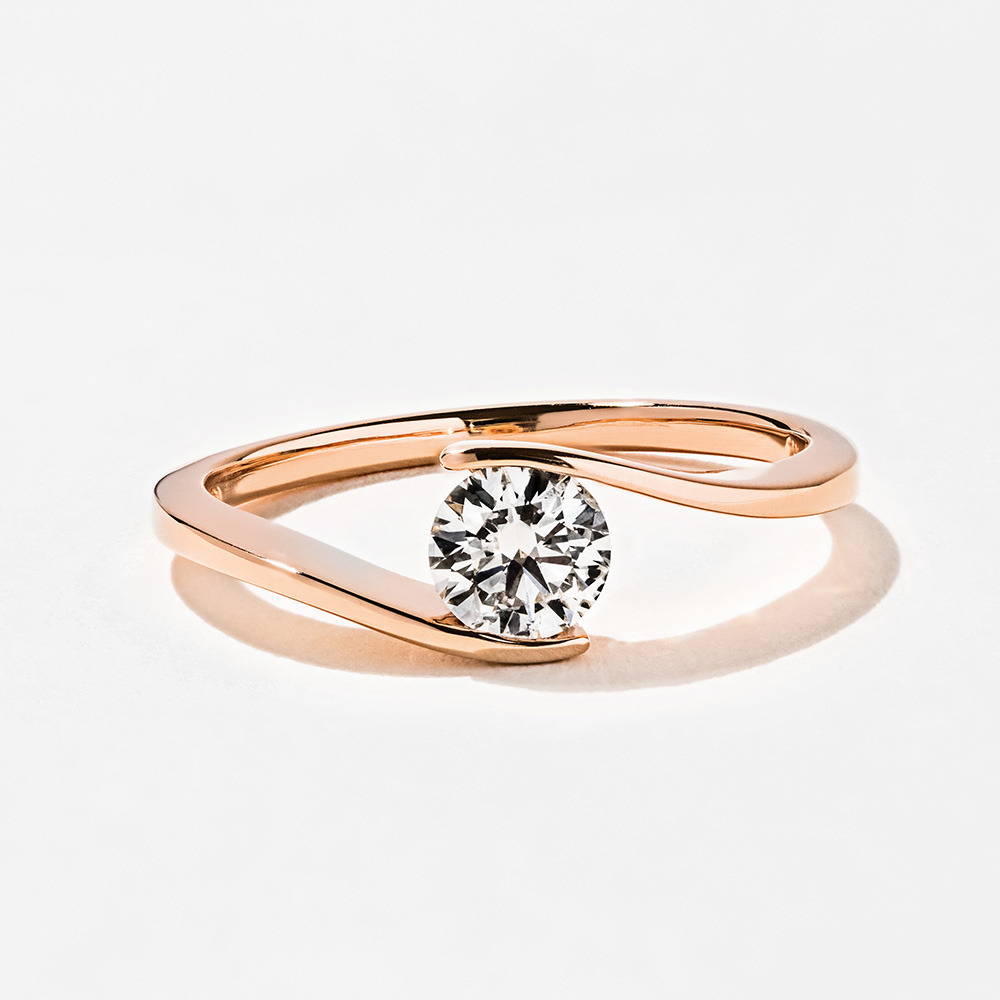 This is one of the most unique Rose Gold engagement rings, featuring a twisted band in an asymmetrical design. It has the appearance of a tension set ring, holding a round cut center stone tightly. Bringing a touch of modernity to the traditional solitaire, the Daci is one-of-a-kind.
Daci Solitaire Engagement Ring: Starting at $683 (setting only)
---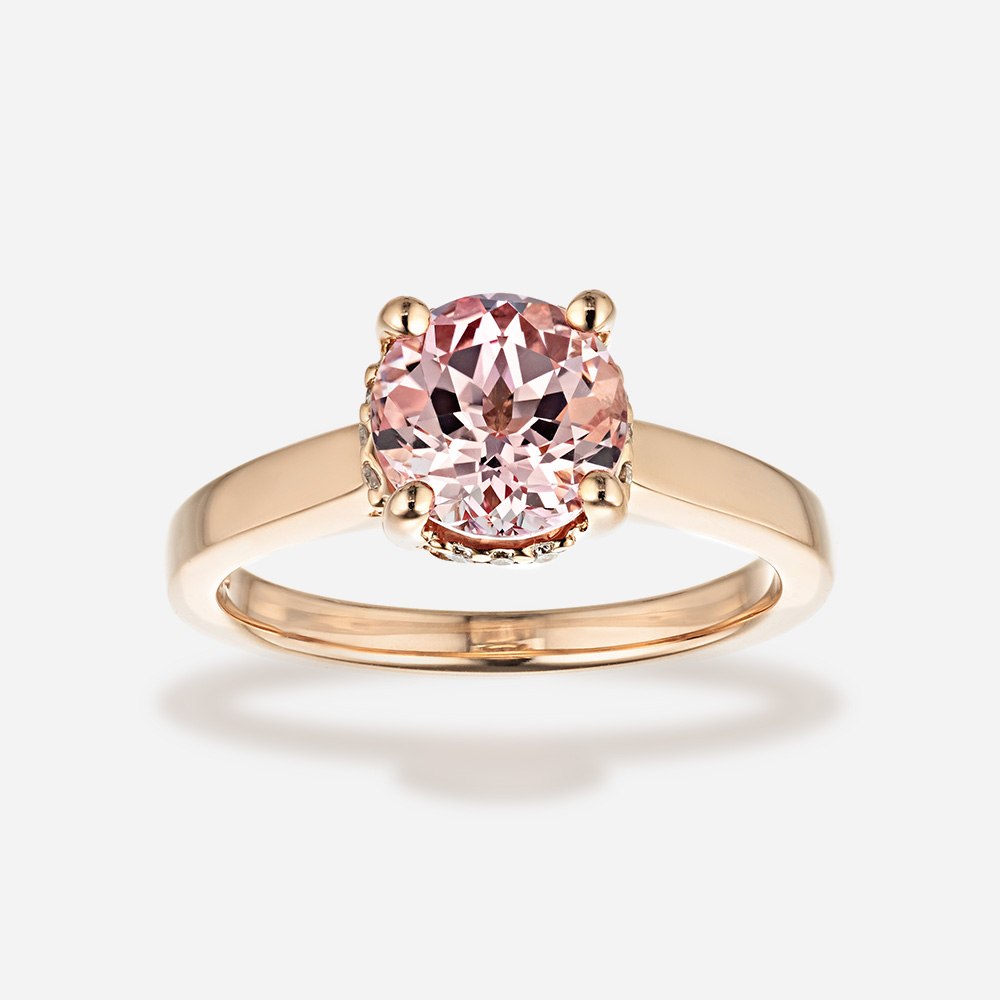 ---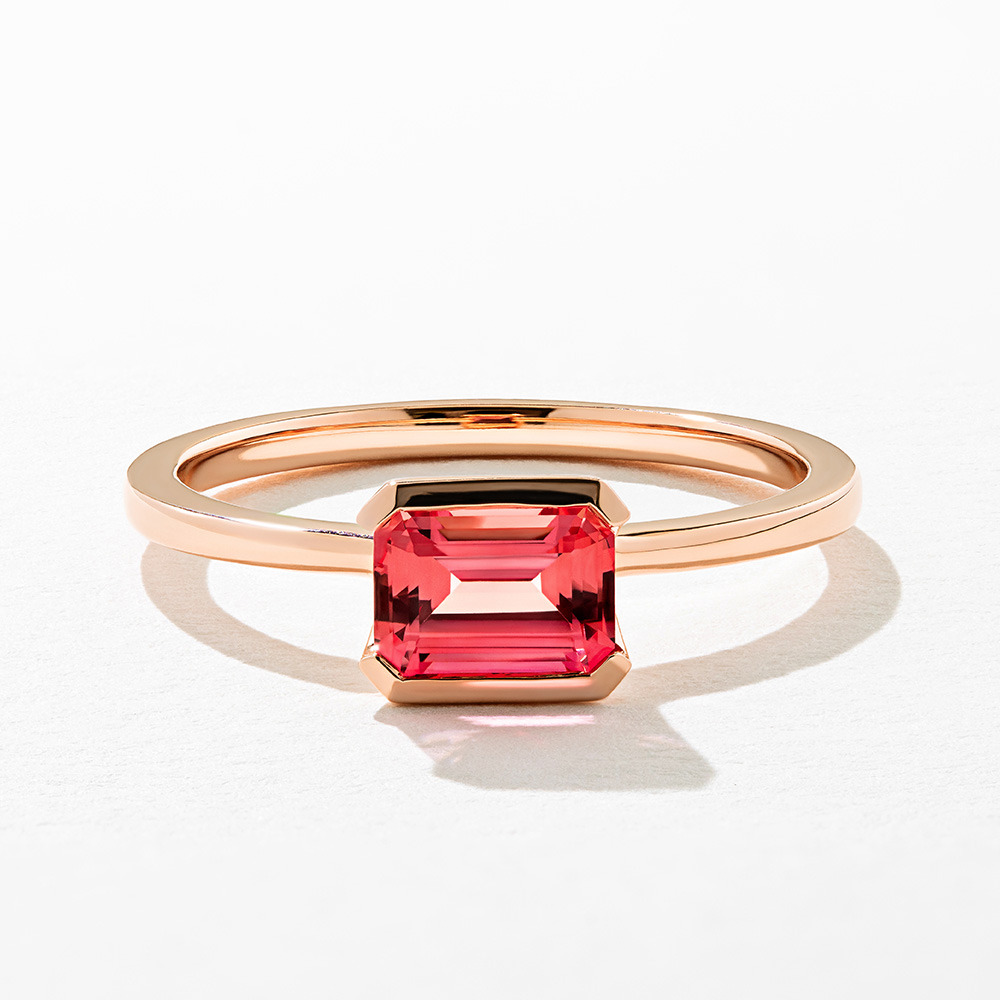 Stunningly simplistic, the Lily is an incredibly affordable engagement ring. The petite and plain Rose Gold band lets other pieces sit flush, and it pairs perfectly with the matching wedding ring. A thin bezel halo frames your chosen center stone for a classic finish.
Lilac Stackable Engagement Ring: Starting at $695 (setting only)
---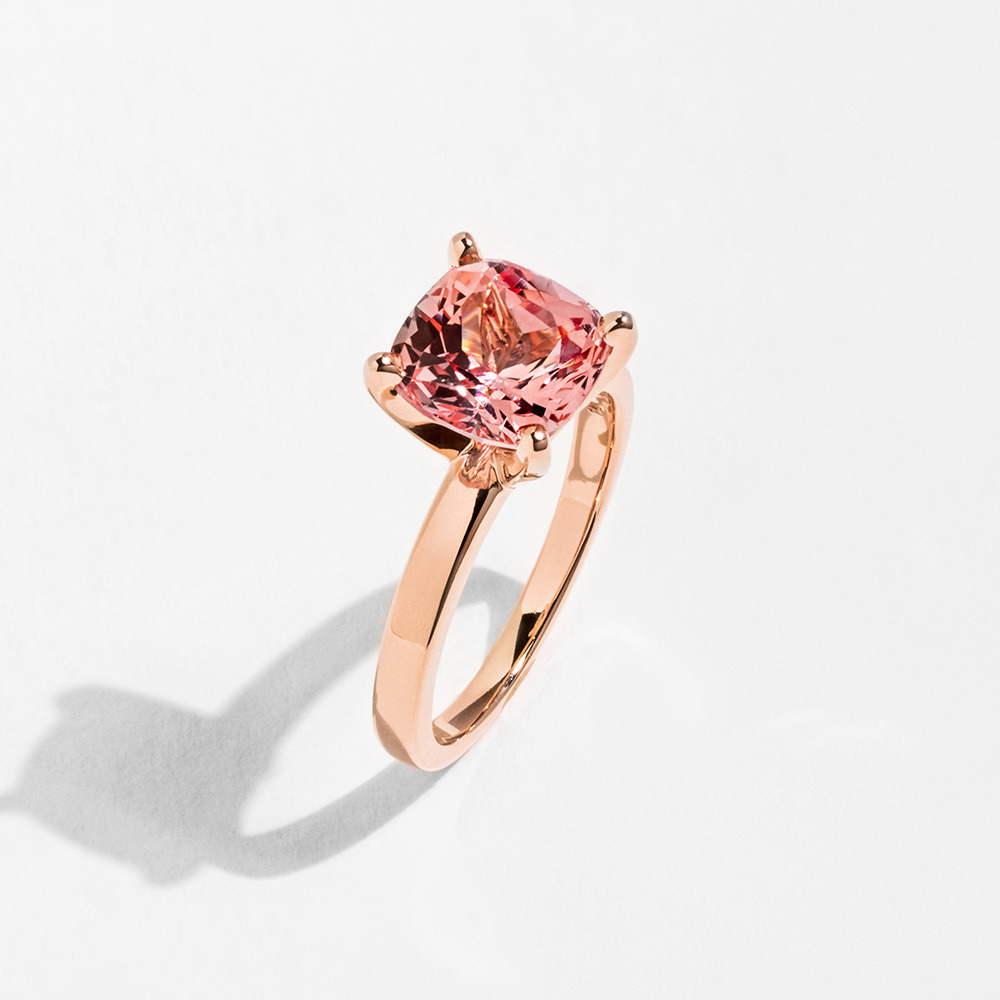 ---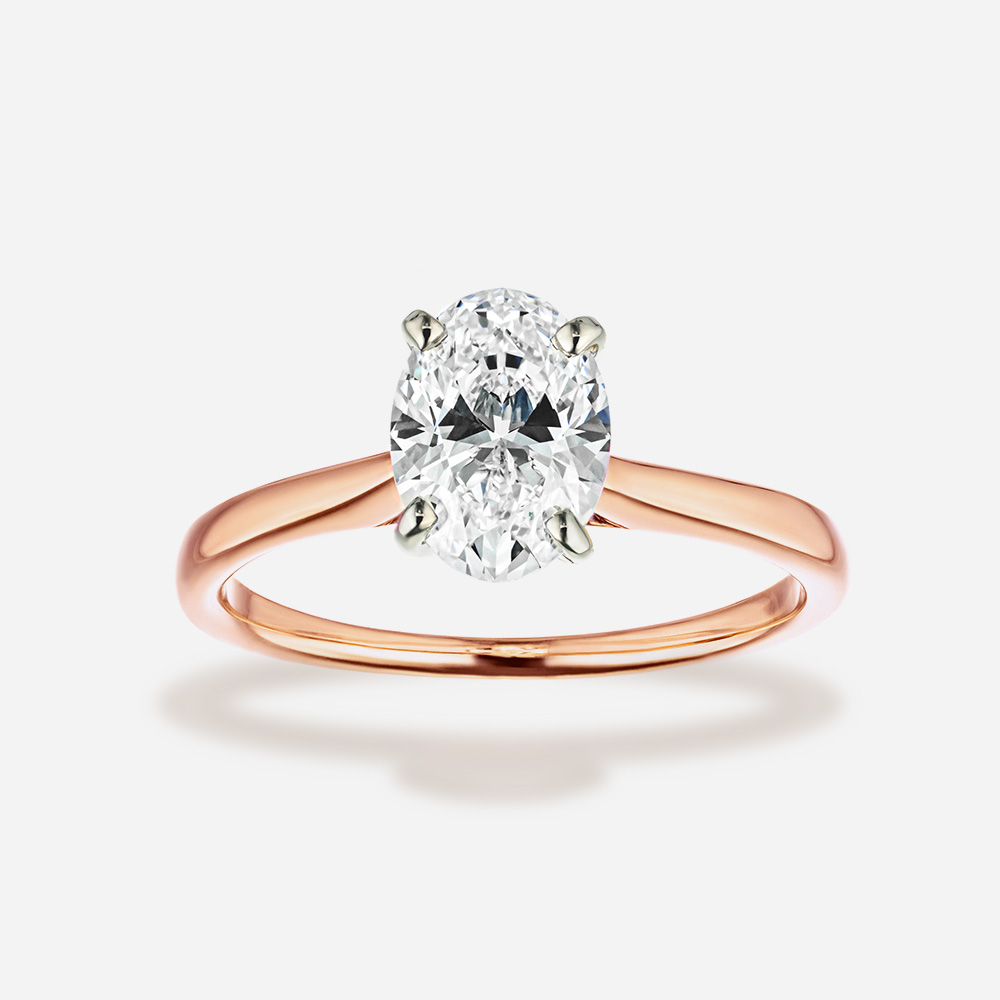 The Dior oozes exquisite elegance with its cathedral style and delicately thin shank. It has a high-profile setting that proudly displays your center stone in a White Gold prong head. This makes the center stone stand bold against the warm blooming shades found in your solitaire Rose Gold engagement ring.
Dior Solitaire Engagement Ring: Starting at $650 (setting only)
---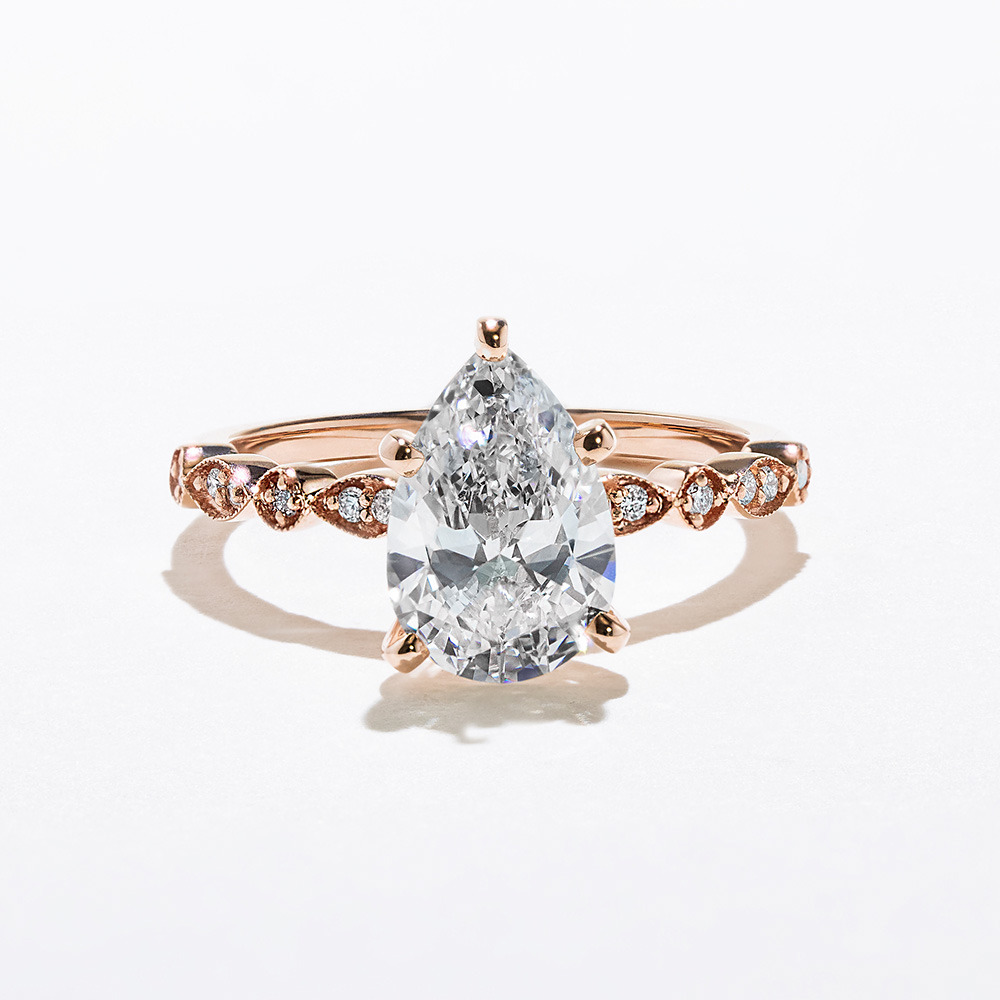 Not sure which stone to pair with your Rose Gold engagement ring? Lab-Grown Diamonds are a classic as they dazzle against the colors and complement each other perfectly. Pink Sapphire and Amethyst Lab-Grown Gemstones are a favorite, as they highlight the blushed undertones of Rose Gold. You can also easily consult with our jewelry specialists to help you select the center stone that works best with your choice of engagement ring.