Featured Couple - Meet Elizabeth & Cory
Article by
In a social media-driven society, it's no surprise to hear about people meeting online anymore. When Elizabeth swiped on Cory in the beehive, she never could have guessed she would be in for a lifetime of love and adventure!

Elizabeth works as a wedding planner with Whitney Werts and Company, and that comes with a lot of connections! A local photographer, Natalie of Here Today Photo, reached out to Elizabeth and Cory back in April of 2019 and offered a complimentary couples photoshoot. Though it had to be rescheduled due to Elizabeth's busy schedule, Cory already had a plan brewing. Cory reached out to Natalie in December with his plan to hijack the shoot and propose, and they set the date for April of 2020. Here came the major plot twist: COVID-19!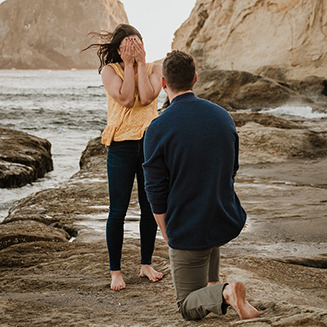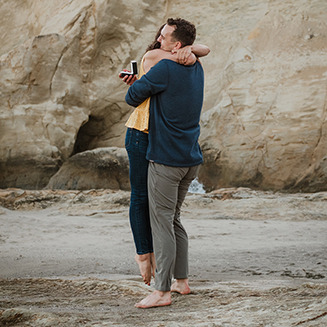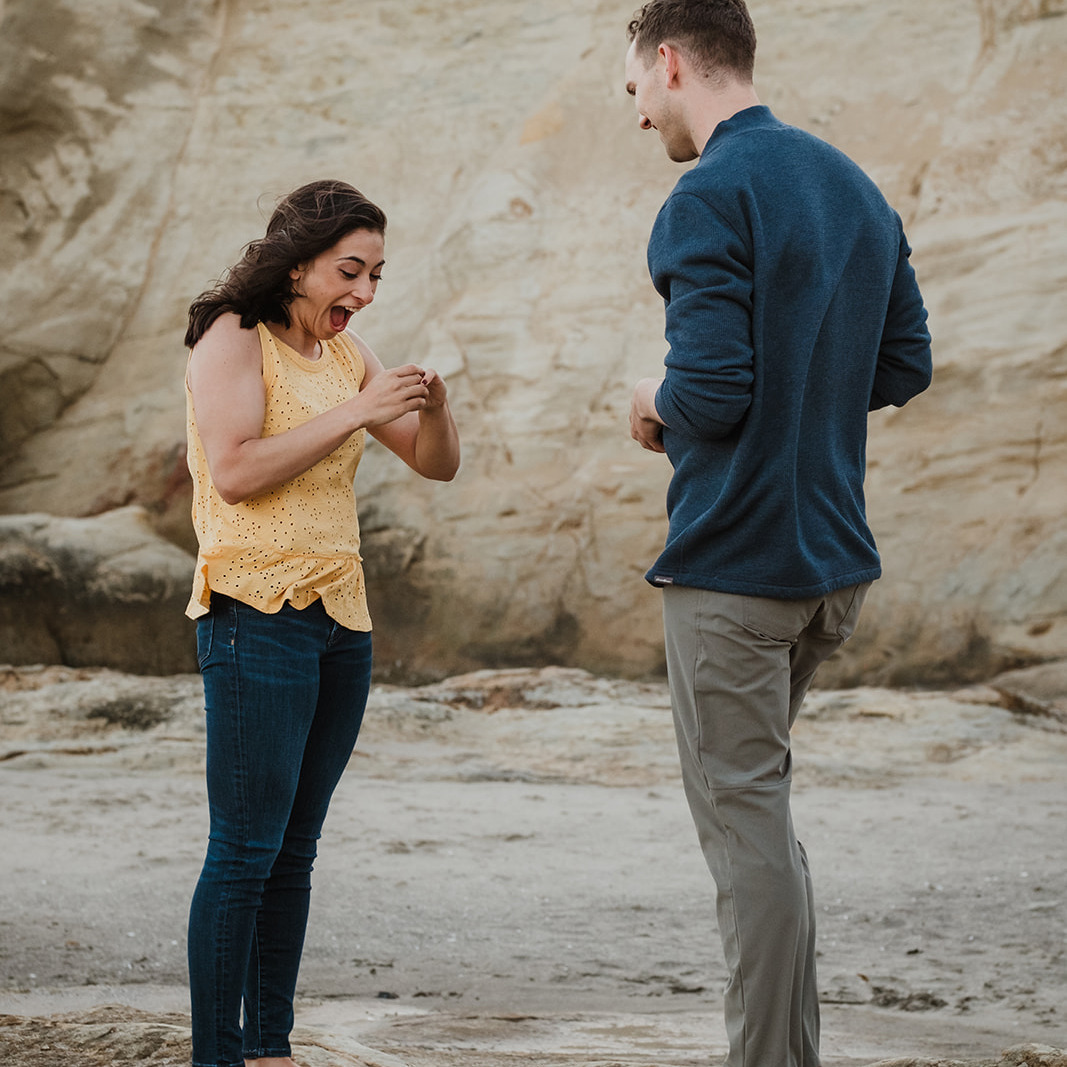 The shoot was pushed back again to July of 2020, and on a small beach in Cape Kiwanda, Cory's elaborate plan came to fruition. While Elizabeth's back was turned, he got down on one knee and asked for her hand forever.
As a Portland native, it was important for Elizabeth to support local businesses and further a mission for sustainability, which is what she found with MiaDonna. Cory chose a beautiful pear shaped lab grown diamond center stone for the Cordelia engagement ring, which features a gorgeous, subtle hidden halo in rose gold, and Elizabeth absolutely loved it!