The September Birthstone: Stunning Sapphires
Article by MiaDonna
Sapphire gemstones continue to be a crowd-pleaser. When it comes to jewelry, sapphires are second in popularity only to diamonds, and shoppers are flocking to sapphire engagement rings. But what do they mean, and why are they so desired?
September Birthstone Sapphire
Along with being the modern birthstone of September babies, sapphires have a long history dating back to Ancient Greek times when oracles used them to gather knowledge from the future. Sapphires are also believed to represent the planet Venus and are thought to promote wisdom and spiritual truth. They have been noted in Buddhism and Christianity for their ability to bring internal balance and calm emotions.
Sapphires belong to the corundum family of gemstones, along with rubies, and all other colors except for red are considered sapphires. Sapphires come in at a nine on the Mohs scale for mineral hardness (diamonds are a 10), making them an excellent option for engagement rings and everyday wear. While royal and navy blues are the most frequently seen type of sapphires, they come in a wide range of shades, from colorless to pink to champagne.
Royals Sporting Sapphires
Sapphires have been worn by royalty for centuries as a sign of wealth, with many believing in the stone's power to keep them safe from envy and poisoning. The late Princess Diana famously wore a sapphire ring, but her selection was a surprise to royals because the ring was not a custom-made piece.
When Diana's son Prince William proposed to Kate Middleton, he gave her this ring as a token of his love. The gorgeous ring is set with a 12-carat sapphire center stone surrounded by 14 smaller diamonds.
Our Favorite Pieces of Sapphire Jewelry
Searching for the perfect sapphire accessory? Look no further. Here are our top six picks.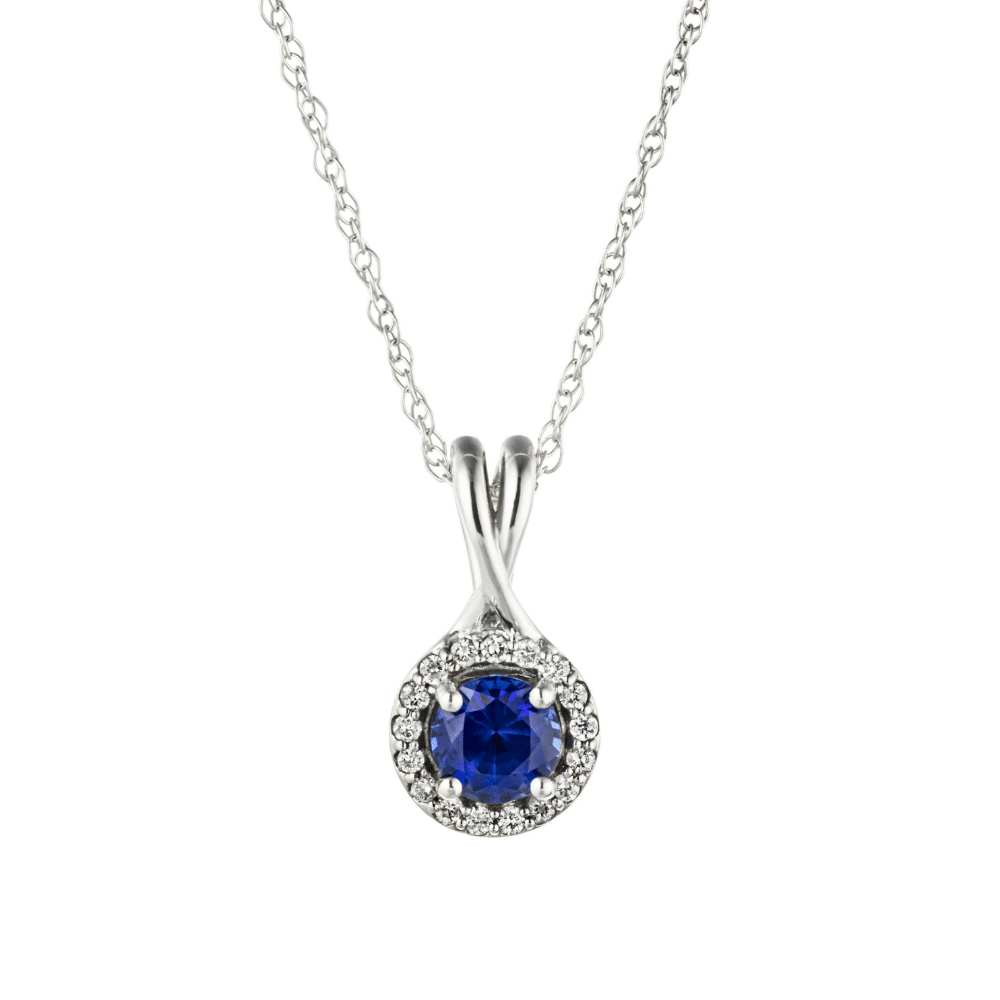 Wear your birth month with pride on a pendant around your neck with the Halo Twist necklace. The Lab-Grown Sapphire hangs off an 18-inch chain from an original twist-style design and is complete with Lab-Grown Diamond accentuation. Adapt it to be truly yours by choosing your preferred color and cut of stone.
Halo Twist Pendant: Starting at $895 (setting only)
---
A halo of Lab-Grown Diamonds surrounds your Lab-Grown Sapphire center stone with these stunning stud earrings. This highlights the natural beauty of the sapphire shades, adding an extra special spark to your favorite piece of jewelry. Every woman needs a staple pair of studs, so treat yourself to some September birthstone sapphires.
Diamond Halo Stud Earrings: Starting at $714 (setting only)
---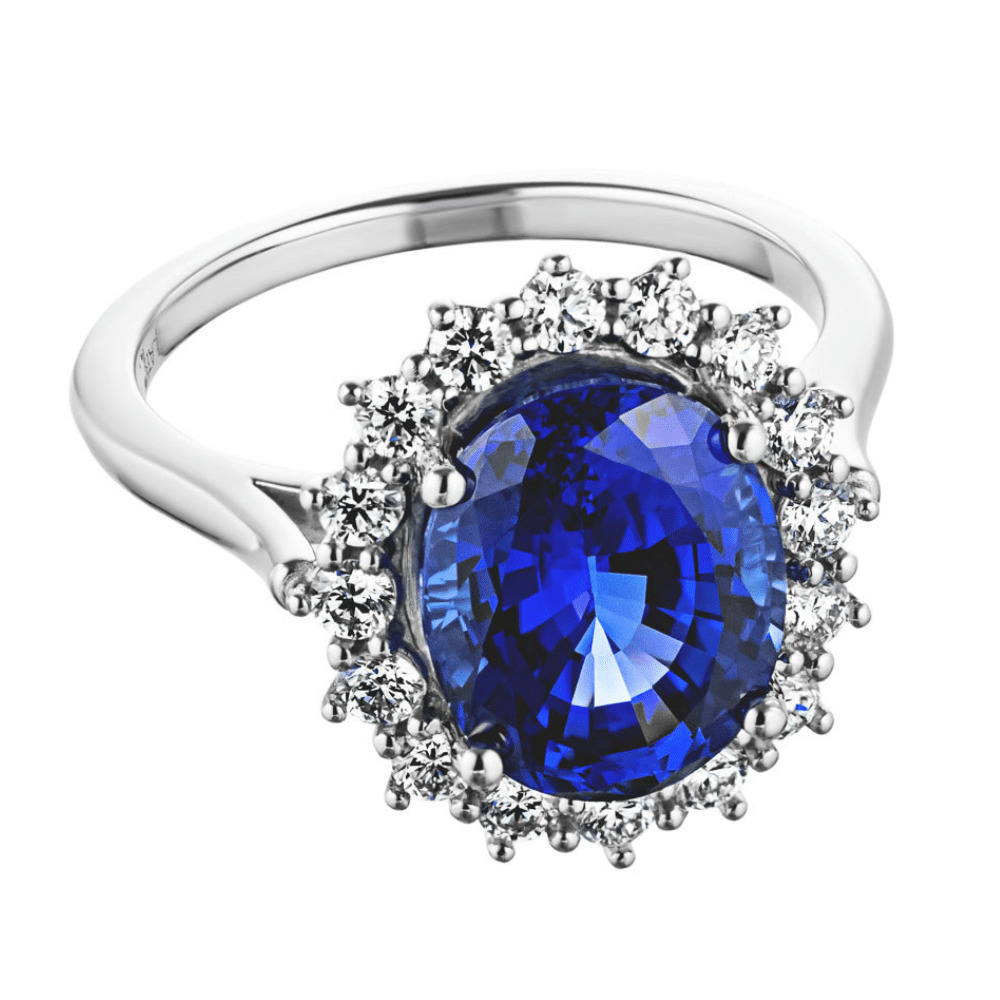 This bold ring is one of the sapphire engagement rings that most resemble the famous ring Lady Diana wore long past her divorce from Charles. It features a vintage halo of 14 recycled diamonds, and it looks especially iconic when set with a royal blue Lab-Grown Sapphire.
Flora Vintage Engagement Ring: Starting at $1,929 (setting only)
---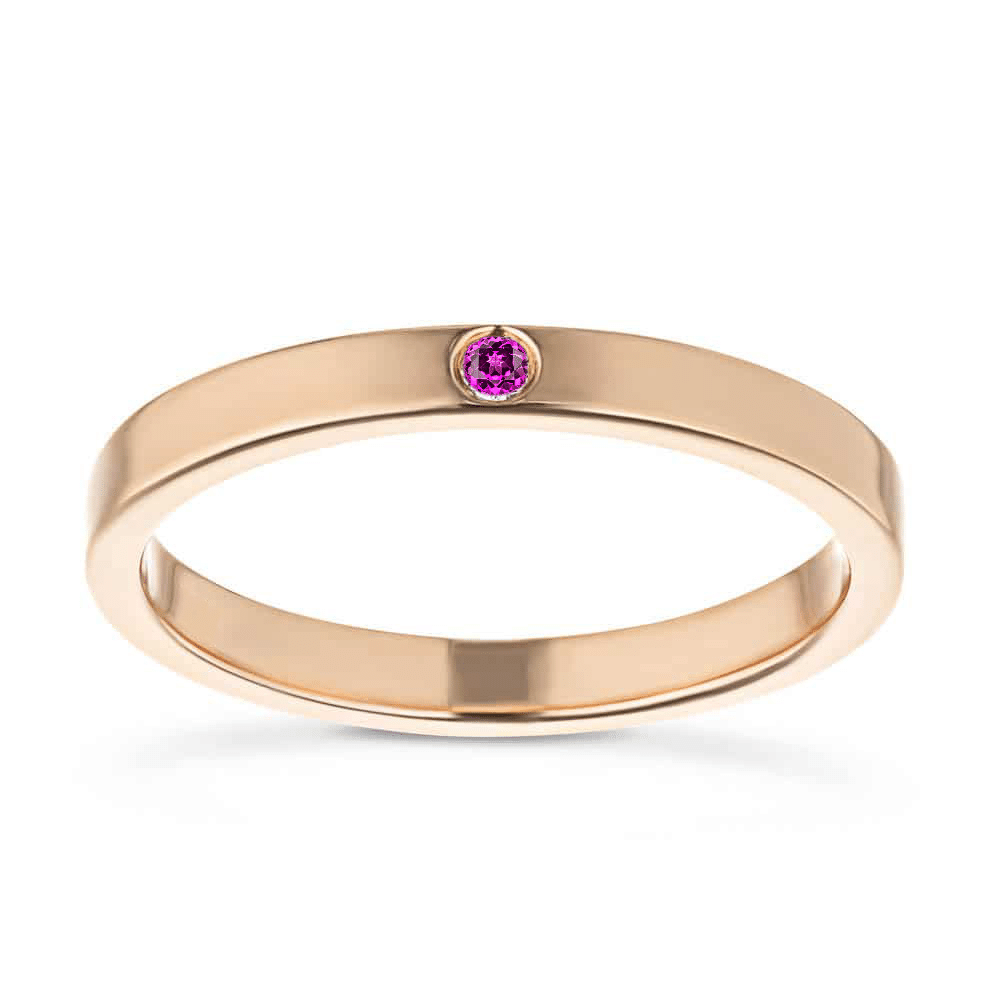 Simple, classy, and chic are the best three words to describe this elegant stackable band. Stackable rings are perfect minimalist pieces of jewelry you can wear as a stand-alone piece or with multiple rings for an emphasized look. The smooth and sleek band is accented by a 0.02ctw Lab-Grown Sapphire of your choice.
Single Stone Stackable Band: Starting at $595
---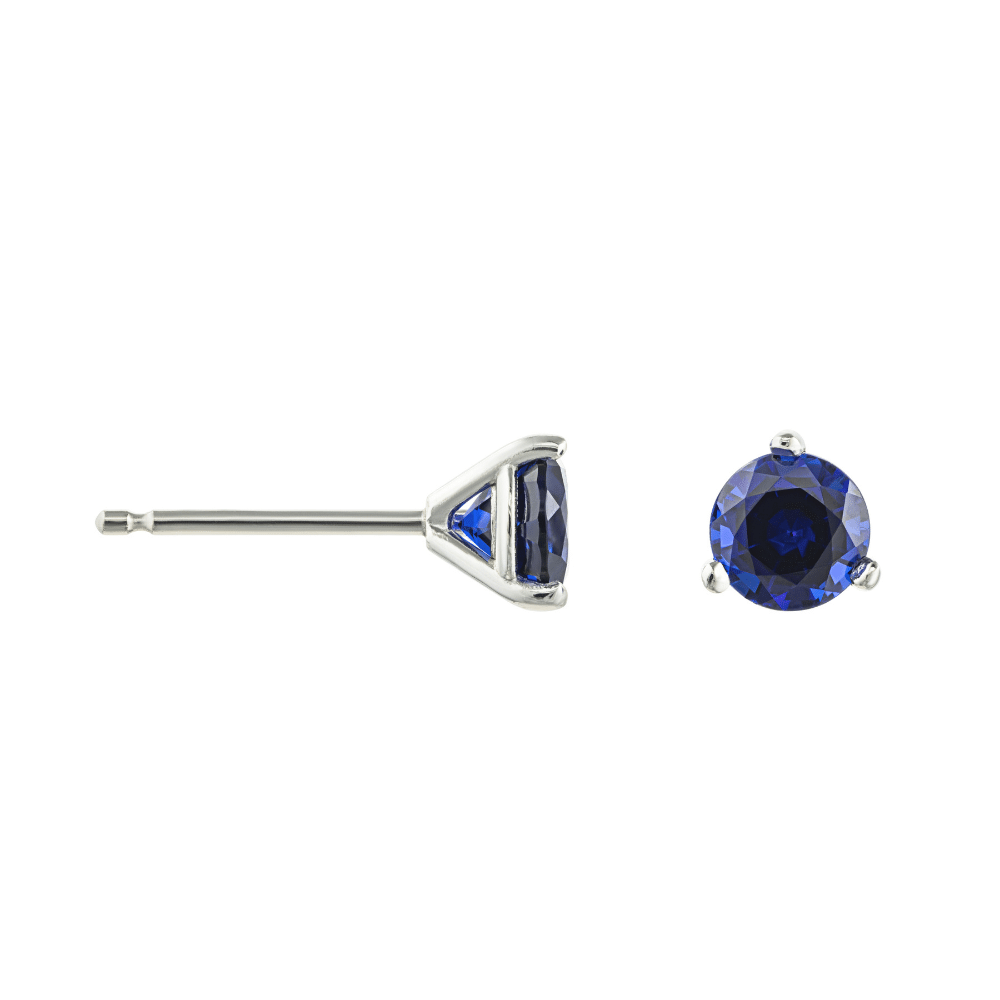 Wear a pair of Lab-Grown Sapphire Martini Stud Earrings and embody timeless elegance. The gorgeous gemstones are mounted in a delicate three-prong setting and draw the eye with their dazzling glint. Our stunning sapphire earrings are available in a range of shades, from mysterious blue hues to light champagne tones.
Martini Stud Earrings: Starting at $192 (setting only)
---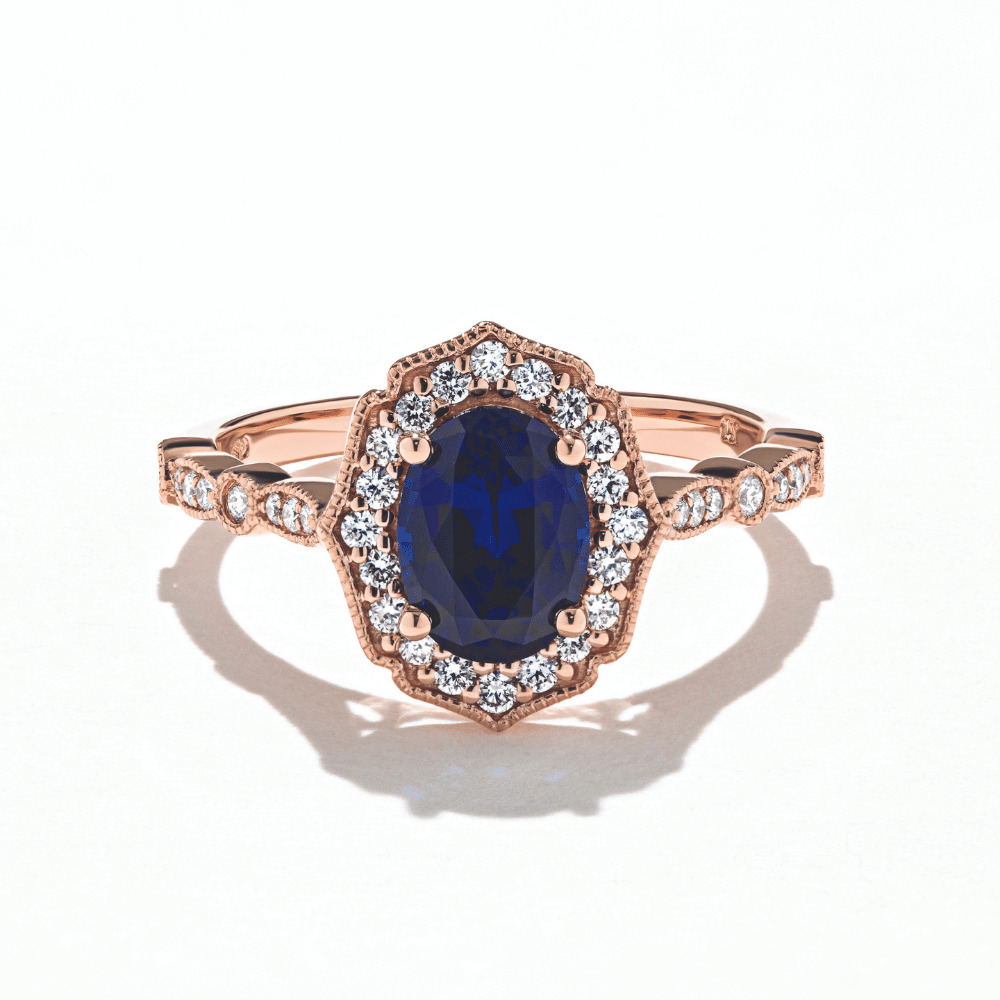 Frame your chosen sapphire with Lab-Grown Diamonds with this beautiful antique halo design. Its flat sides allow it to sit flush alongside the matching Paris Wedding Band, a promise ring, and even an anniversary ring. Feel like royalty wearing this luxurious design, featuring intricate detailing along the shank.
Paris Vintage Engagement Ring: Starting at $1,395 (setting only)
Wear a sapphire September birthstone with pride around your neck, to adorn your finger, or even on a pair of earrings. Our striking Lab-Grown Sapphires are a popular choice in blue but are also available in various shades of pink. Sapphire, the September birthstone, is an ideal gift for a friend or a lover. These uniquely brilliant gemstones sparkle in the light, whether worn day or night.