Giving Gifts that Matter: Your Guide on Ethical Jewelry
Article by MiaDonna
When you give a gift that matters you are not only giving someone something meaningful but something that is making the world a better place. It also gives you the chance to have a conversation about being a conscious consumer by choosing to buy gifts that leave this planet better than we found it. Your Miadonna jewelry gift saves lives but is also the finest quality- it's a win-win! As a B-corp certified company we put the people and planet before profits- you can be confident your gift is made in the U.S.A., has higher metal weights, and workers were paid fair trade, U.S. wages. All our jewelry is ethically sourced and 100% conflict-free!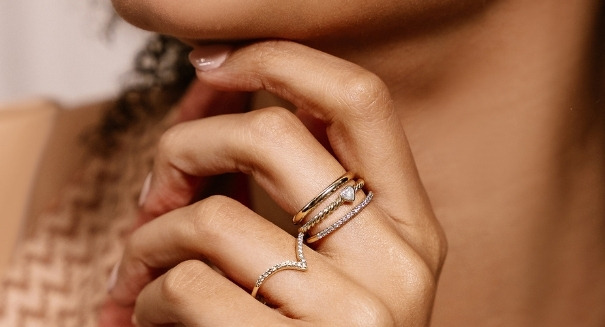 Why is MiaDonna jewelry more sustainable?
We only offer Lab Grown Diamonds and Gemstones, accenting recycled diamonds, and 100% recycled metals because these are 100% conflict-free. Earth-mined diamonds cannot be guaranteed conflict-free because they can change hands as many as ten times, losing trace of their origin before diamond cutters polish them for final sale! All of the markups along an earth-mined diamond's journey over-inflate their prices. The only way to be sure your diamond is ethical is to go with Lab Grown! And let's not leave out the environmental damage- diamond mining disrupts communities and the environment by tearing up the land in search of sparkles! You can rest easy with your gift purchase knowing Lab Grown Diamonds are made safely in a lab causing no harm to the earth or people. In-fact, Lab Grown Diamonds have 7 times less environmental impact than earth-mined diamonds!
How is a Lab-Grown Diamond from MiaDonna made?
In the US of course! And usually with the CVD (Chemical Vapor Deposition) method! Scientists start the process by cutting a small piece of carbon, known as a seed, which is then placed in a low-pressure microwave chemical vapor deposition chamber. Gases combine with electrical energy, which ignites a plasma ball causing a cloud to form in the chamber leading to carbon molecules that rain on the seed. And within 6 to 12 weeks, a rough diamond is formed! They then take the gorgeous gem to be cut, polished, and graded by the same world-renowned labs that work with earth-mined diamonds. Just like with earth-mined diamonds, there will be variances in color, clarity, and carat size, and the Lab Created Diamond will be graded accordingly. Learn more about the 4Cs of MiaDonna here.
How does my gift save lives?
By buying our jewelry for yourself or gifting it to someone special, you are supporting an ethical jewelry industry, but how are you saving lives? Glad you asked! 10% of net profits are donated to our foundation, The Greener Diamond. The Greener Diamond develops projects to help undo the damage caused by the earth-mined diamond trade. When giving back, we don't simply write checks to organizations and hope for the best. We have team members on the ground in West Africa who oversee our projects- focused on education, vocational training, and agriculture so people can create a sustainable income outside of mining. We create projects from the ground up and visit the areas we work in to ensure that every dollar we give back makes an impact! You'll be reminded of this every time you see the gorgeous jewelry item you purchased for yourself or a loved one.
See our gifts below to get something that truly matters and makes a difference.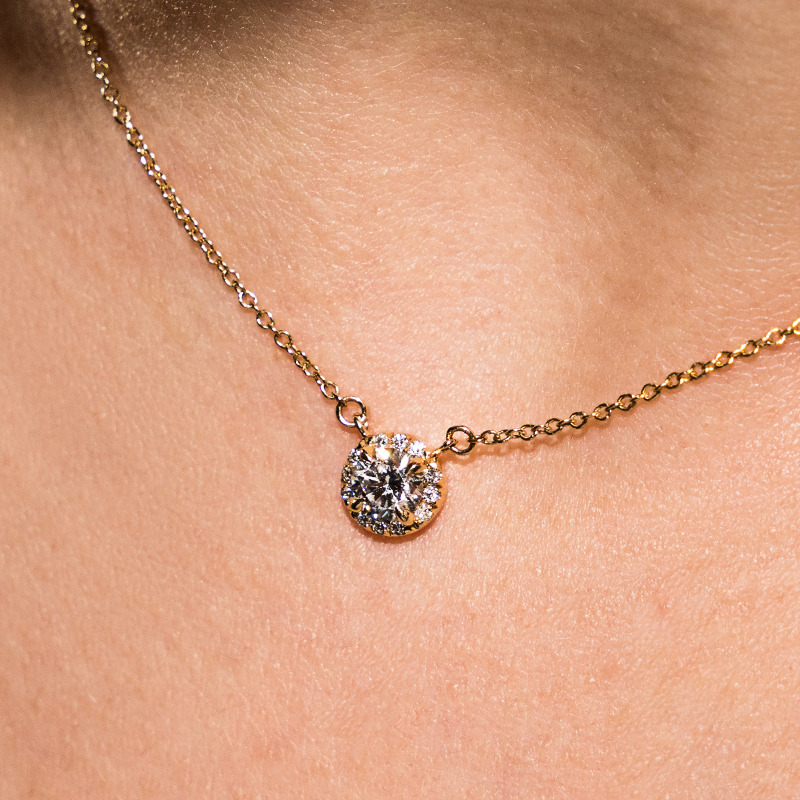 This dazzling necklace is perfect to show someone how much they mean to you. Customize this gorgeous pendant with their preference of metal type, and remember to tell them their new jewelry item is 100% conflict-free!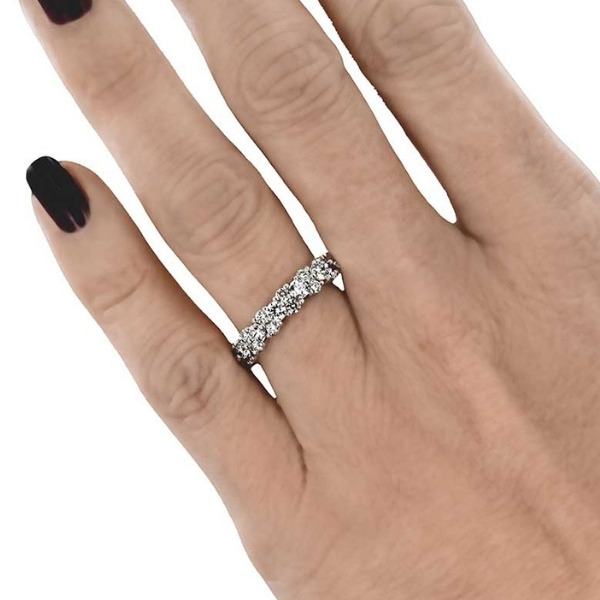 This stunning ring complements any outfit and reminds the wearer of the good their gift brought to this world. This makes the perfect gift because the wearer can add it to any style, any time of year, for a trendy look.  
The tennis bracelet is a classic and must-have under the Christmas tree

. It's a chic style to add as a stackable with other bracelets or perfect as a standalone, elegant piece of fine jewelry.
Lab Grown Diamond Tennis Bracelet
Thank you for reading about how your gift matters! By choosing MiaDonna for your fine jewelry gifts you are joining our community of #miadonnaheroes and making a real difference in this world!