September is here and we've laid out 10 fun facts about this month's sapphire birthstone!
The most popular sapphires are those rich in blue tones. The Greek term for sapphire, sappheiros, was likely used to refer to lapis lazuli, a deep blue metamorphic rock used as a semi-precious stone.
Sapphires come in all varieties of colors including pink, yellow, orange, peach, and violet. These are known as "fancies." The only color sapphires cannot be are red, these are known as rubies.
Padparadscha is the rarest color of natural sapphire and is recognized for its color reminiscent of a sunset. The name translates to "lotus flower" in Sanskrit. Growing a padparadscha sapphire crystal takes about six months resulting in a beautiful range of red, orange and pink hues.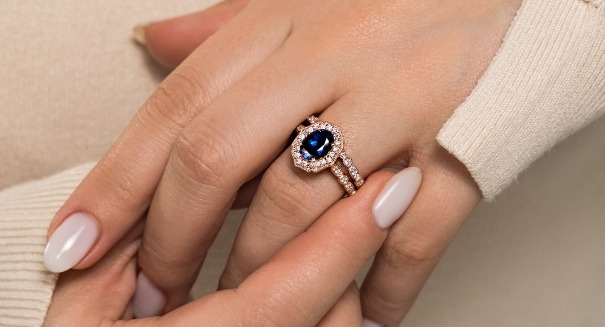 Sapphires get their colors from different trace elements from the mineral corundum. Blue sapphires contain iron and titanium while trace elements of chromium result in pink sapphires.
Sapphires are one of the most durable gemstones in the world and measure a 9 on the Mohs scale of hardness. Only a diamond can scratch this gemstone. It is not only a great alternative to lab-grown diamonds in fine jewelry, but it is also used in industrial technologies.
In Ancient Times, sapphires represented loyalty, trust, honesty, and purity. They were also believed to protect those close to you from harm. Today, sapphires are also associated with blessings, divine knowledge, sincerity, and faithfulness.
Sapphire is a traditional gift for 5th and 45th wedding anniversaries.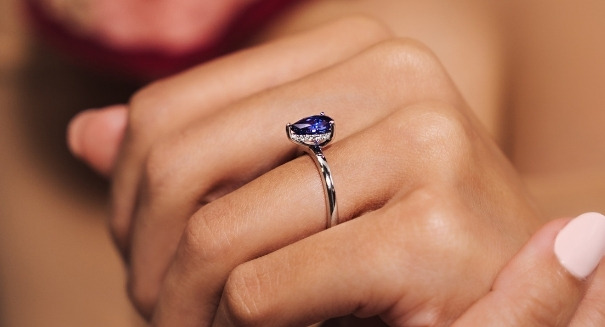 In 1981, sapphires became a royal symbol of love when Britain's Prince Charles gave Lady Diana a 12-carat sapphire ring. In 2010, Prince William gave the same ring to Catherine Middleton.
MiaDonna lab-grown sapphires are grown using the most scientifically advanced processes, creating beautiful, precision-cut gemstones. They are physically, optically and chemically identical to natural sapphire equivalents.
MiaDonna exclusively sells Chatham sapphires because of their exceptional beauty and quality. They are conflict-free, superior to any alternative on the market and are priced at only $395 per carat - approximately 3% the cost of a mined counterpart.
Learn more about lab grown sapphires and browse our inventory of gemstones.