5 Beautiful Engagement Rings For Under 700
Article by MiaDonna
Staying within your budget is difficult when there are so many beautiful, ethical engagement rings to choose from. When creating your engagement ring it all starts with the setting, then you can choose your center stone type, stone specifications, and recycled metal color, including any extras you'd like to add on. Here are 5 Engagement Rings Under $700 to help get you started!
This is a classically designed solitiare engagement ring that places the center stone of your choice as the center of attention. Shown here with a 1ct princess cut diamond hybrid, this ring can be built with a variety of stone shapes and sizes. Select from lab grown diamonds, created gemstones or diamond hybrids to stay on budget withoout sacrificing quality.
Blonde Solitaire Engagement Ring: Starting at $578 (setting only)
---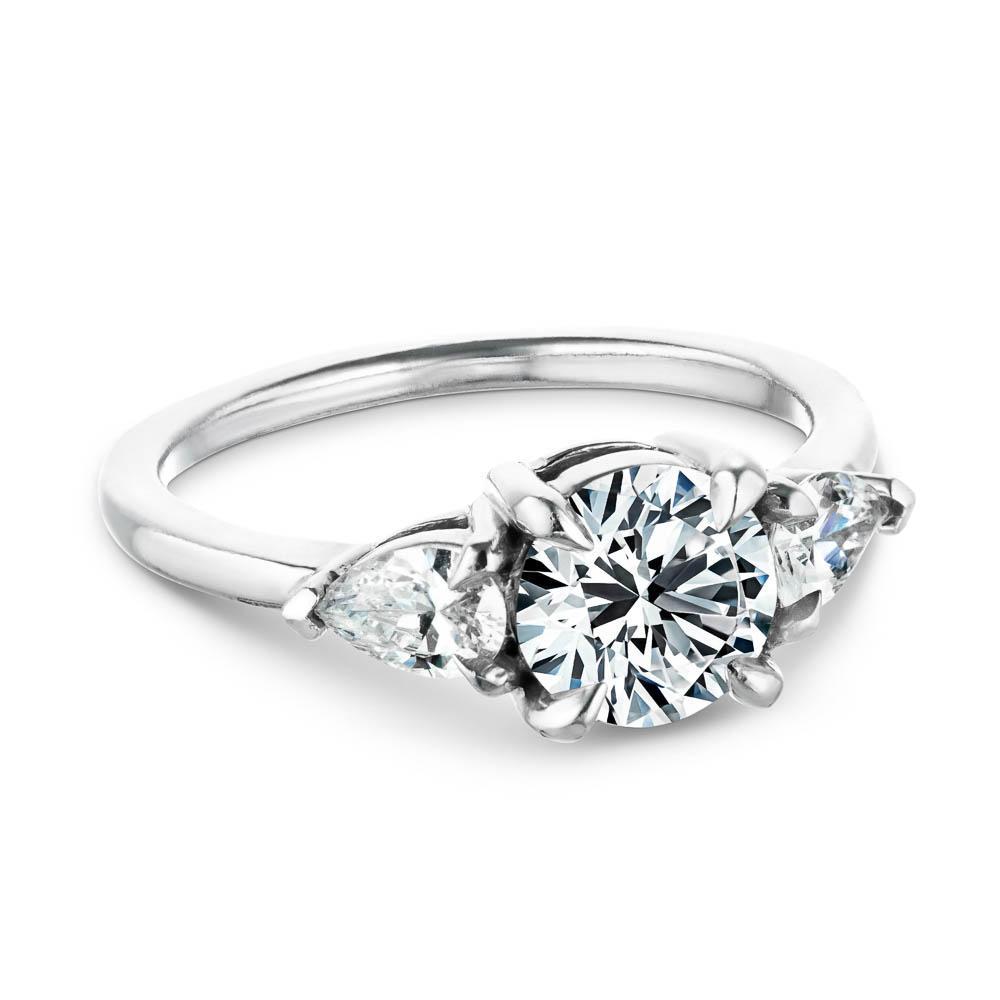 The Emery Three Stone Engagement Ring features a Round Cut center stone accented with Pear Cut side stones in a basket setting, atop a petite smooth metal shank. Customize with lab grown gemstones surrounding a lab grown diamond, or get a beautiful affordable look with diamond hybrid side stones.
Emery Three Stone Engagement Ring: Starting at $551 (setting only)
---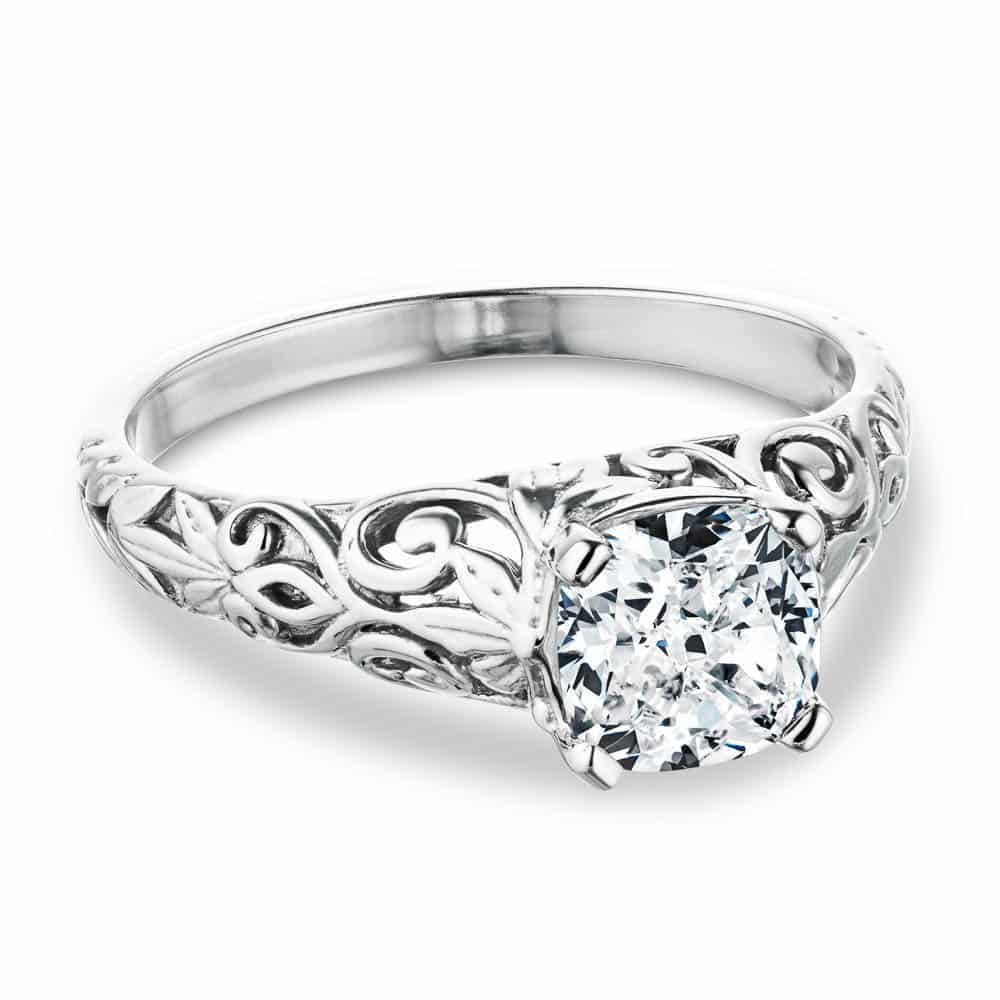 The Tory Solitaire Engagement Ring is a stunning antique design. This engagement ring has delicate filigree details throughout the shank and is a beautiful presentation of the Cushion cut center stone. Customize your own by choosing metal type and center stone.
Tory Solitaire Engagement Ring: Starting at $683 (setting only)
---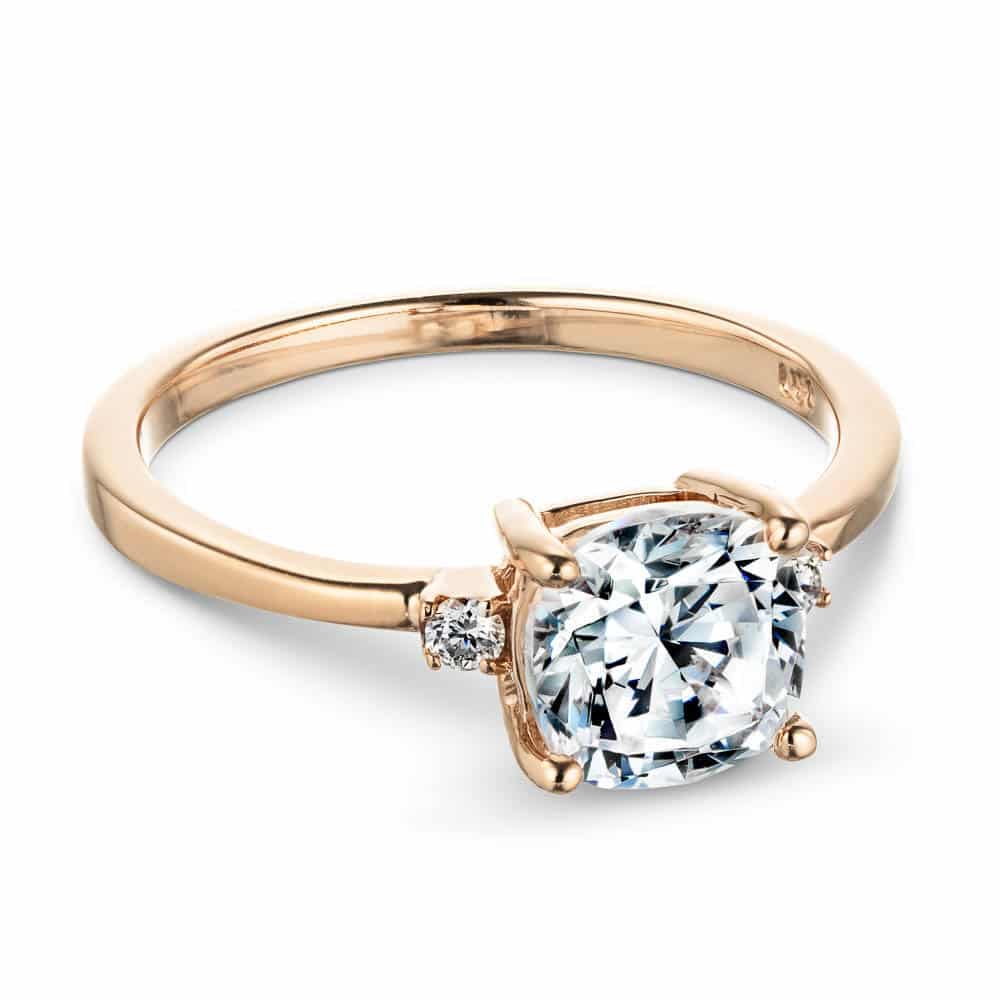 The Elodie Engagement Ring is set with a Cushion Cut center stone, accented by a single recycled earth-mined diamond on either side, all set on a smooth metal band. The side stones give this particular ring a little extra sparkle!
Elodie Engagement Ring: Starting at $684 (setting only)
---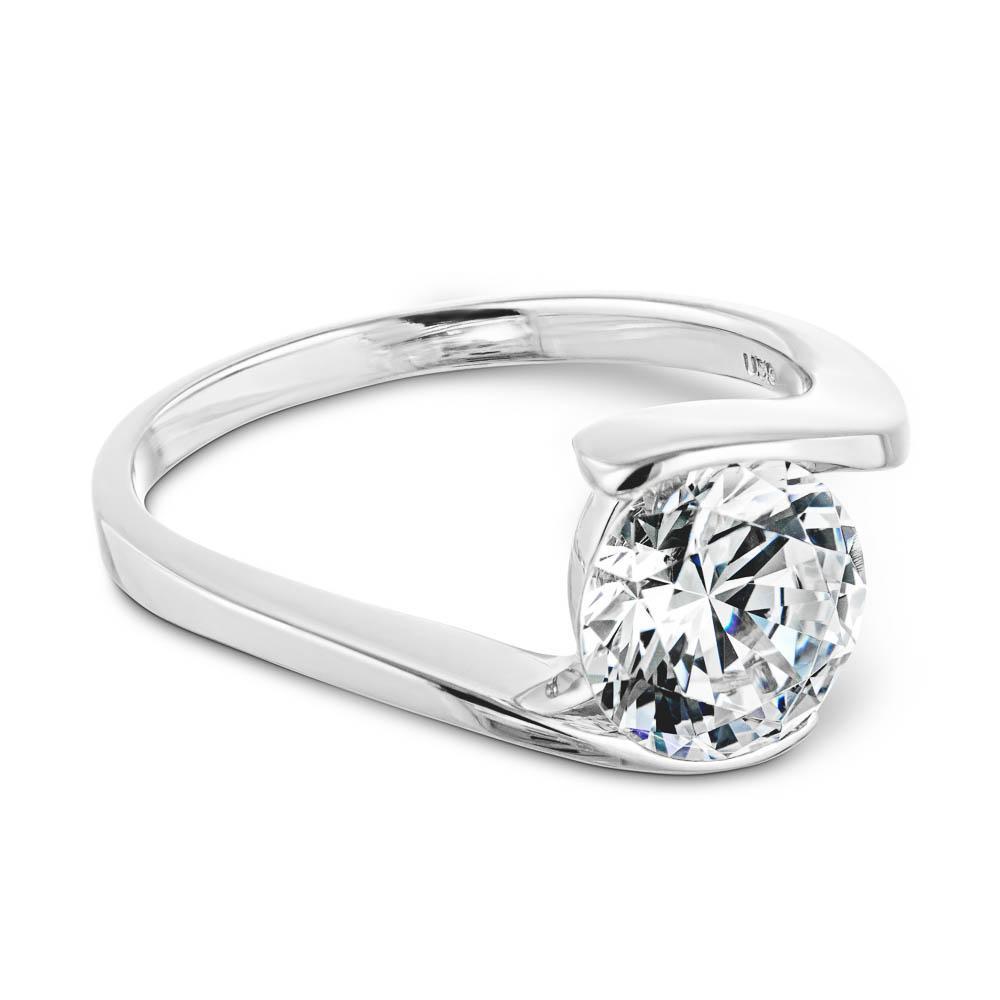 Try building a few of these rings with different types of stones to see how they fit within your budget. Ultimately choosing stone type and quility will determine your price point, so trying different builds will give you a great idea on the type of style and materials you'll be looking at for your $700 price point. If none of these ring styles caught your eye, try browsing all affordable engagement rings. Regardless of your budget, we offer great financing options to help you get the perfect ring.