6 Tried & True Top Engagement Rings for an Active Lifestyle
Article by
If you have an active lifestyle it may be worth considering an engagement ring that can join you for yoga class or on a bike ride along the waterfront. We use our hands all day from household chores to activities such as rock climbing, cycling, sports, and gardening. We shouldn't have to take our activity down a level to accommodate our gorgeous rings! Your jewelry should be able to be there for all the fun; as opposed to taking it off and on, running the risk of loss.
Our recommendations for ideal engagement rings for active lifestyles are low profile or bezel set center stones. They are both less likely to have the center stone become loose or fall out. A bezel setting also makes it easier to wear gloves without the prongs snagging, which makes it a great setting for those who live in cold climates. If you're worried that your lifestyle may put a Lab Grown Diamond or Gemstone at risk, be sure to look at engagement ring sets with round diamonds or shapes without hard corners. As breathtaking as they are, you may opt to avoid halos or bands with accenting that can possibly be knocked loose.
Another factor to consider is the metal type of your ring. When building your engagement ring or wedding band you can choose between 14K or 18K gold, and platinum. 14K is harder than 18K and therefore the best choice for an active lifestyle ring because the chances of damage are far less. The most durable option is platinum making it another great selection. We looked through our catalog of gorgeous designs and these are our top choices for impressive rings to keep up with your pace!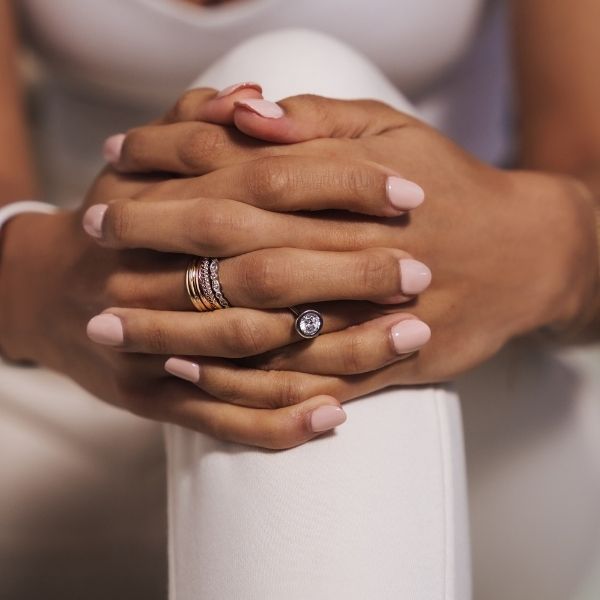 An elegant ring you will never want to take off; this modern design features a smooth low profile bezel setting. Your center stone is held securely in place, meaning you won't have to worry about it snagging on anything!
Elsa Engagement Ring: Starting at $625
---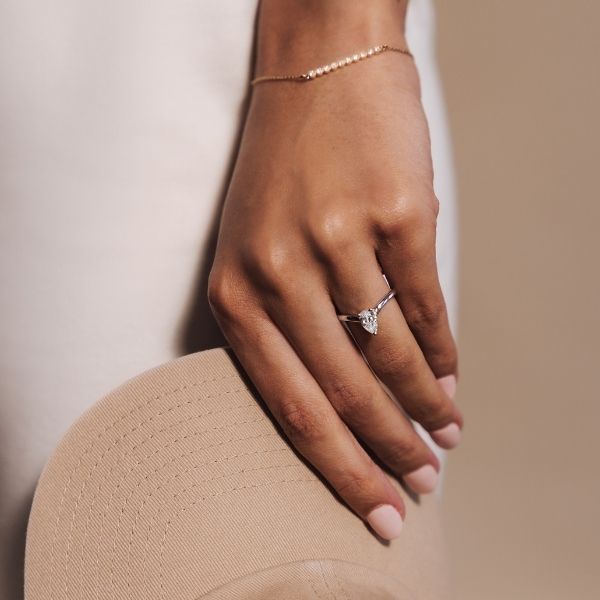 This stunning engagement ring features a pear cut center stone. The stone will be protected by the setting, which is a smooth thin metal shank! The Lyanna can join you on any adventure.
Lyanna Engagement Ring: Starting at $683
---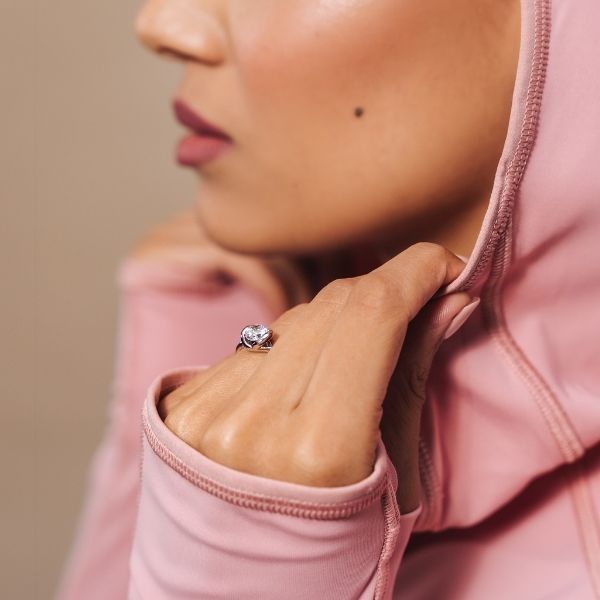 This modern style is the perfect ring for someone desiring a more traditional look with a twist. The band spirals upward cradling the round cut center stone of your choice.
Mod Engagement Ring: Starting at $597
---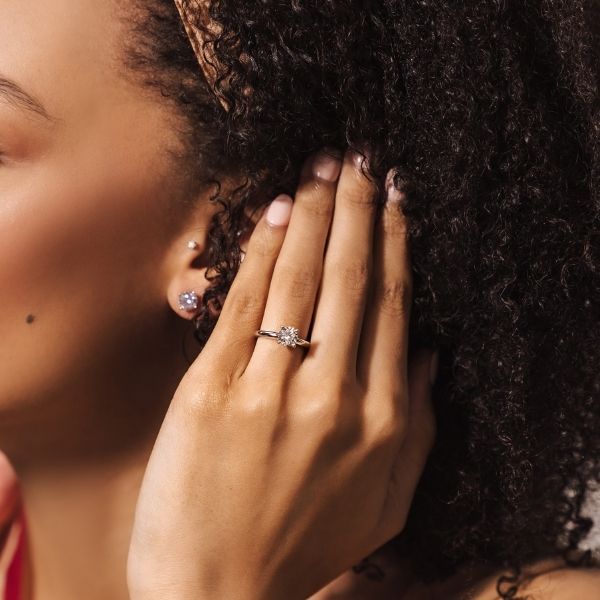 This beautiful ring is created with your choice of center stone set on a classic solitaire band. This style is timeless and very elegant. Securely set, you can rest assured your center stone will stay in place.
Blonde Engagement Ring: Starting at $578
---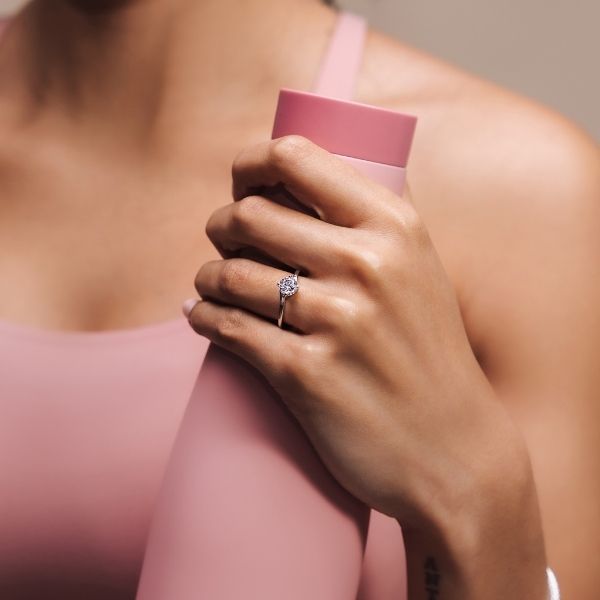 The Delta has a basket style setting in a twisted slender shank. With options for different center stones this beauty puts a flair on the classic solitaire. We adore this fun, unique style.
Delta Engagement Ring: Starting at $597
---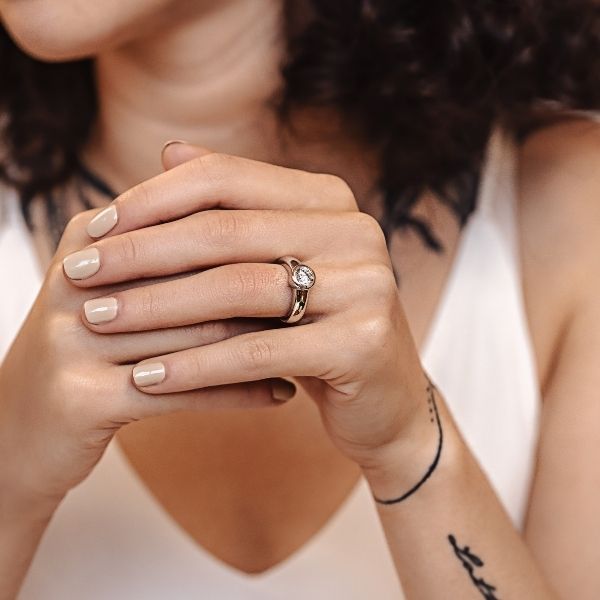 A bezel setting with a bold rounded shank design that holds a round cut center stone. Due to the durable form there is a lower risk of your center stone getting knocked out and lost. Perfect!
Primrose Engagement Ring: Starting at $741
Whether you are looking for a ring as outdoorsy as you, or just want something low maintenance, these styles will not disappoint! During your workout, you can look down at your jewelry and be reminded of your loved ones as you take yourself the extra mile. And remember, there is always the option to use the rings listed above as inspiration in the process of creating your custom engagement ring and band! We hope you enjoyed browsing our favorite active lifestyle rings, and if you have any questions feel free to reach out to our personal shoppers!