Top 8 Stunning Stackable Rings
Article by
This summer is all about flashing your stackable jewelry at your favorite beach locations, on vacation, and at restaurants. Stacking jewelry gives your outfit a fun, refreshing look that is very on-trend at the moment. And the exciting part is, you never have to wear everything in the same order- you can have a different look with the same bands!
When stacking rings it's encouraged to wear more rings than you have fingers! Layering them is a fun creative process, and over time you will find the right order that looks most aesthetically pleasing to you. What order to stack is often determined by the sizing of the ring. On one hand, you may want to have three rings on the pointer finger, two on the middle finger, one sparkly piece on the ring finger, and leave the pinky bare. On the other hand, you could have three rings with different metal colors on the middle finger, a standalone on the pointer, leave the ring finger bare, and a gemstone midi ring on your pinky. You'll find your favorite combo as you rock different looks and determine which rings fit well on various fingers.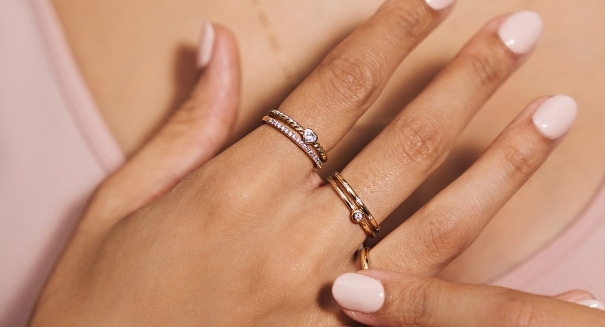 Have fun with mixing up metals - white, rose, and yellow gold all work to complement one another, bringing together a combination of warm, sleek, or feminine tones. Although it's fun to mix and match colors, we suggest staying with the same metal type (10K, 14K or 18K) because it will help your rings wear better over time. The ring with the softer metal will wear faster if it has a harder metal rubbing against it, but it will still take a long time to wear it down.
We have chosen our favorite stackable bands for you to look your most glamorous this summer vacation. Our only rules- mix and match metals, switch up how you stack, and enjoy!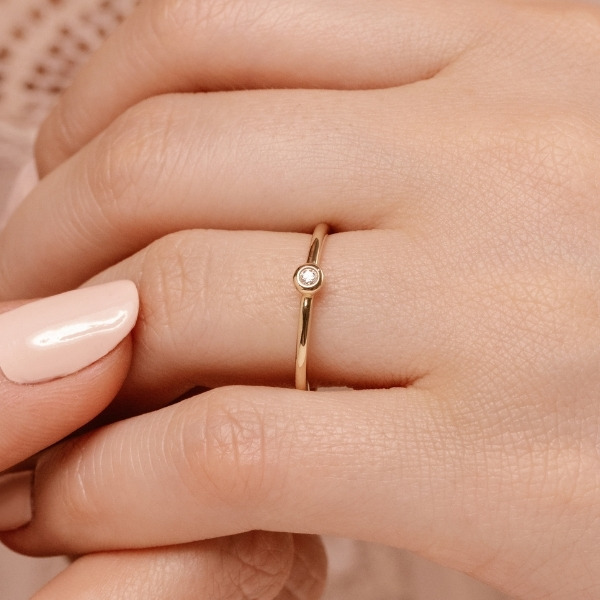 The Glow adds a touch of elegance with a 0.03ct round recycled diamond bezel set on a smooth plain metal band. We love this style ring in yellow gold and like stacking it with two other bands on the same finger.
Glow Stackable Band: Starting at $385
---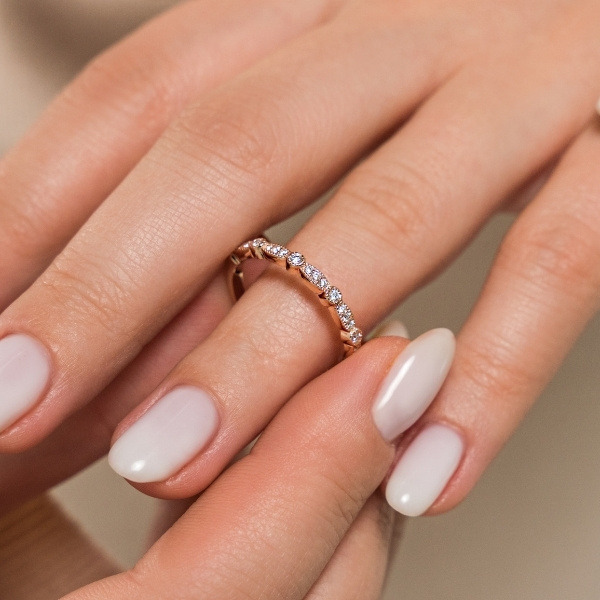 This vintage style adds an exquisite touch to your stackable collection. The Paris is set with 0.08ctw recycled diamonds in a delicate milgrain scalloped band.
Paris Stackable Band: Starting at $788
---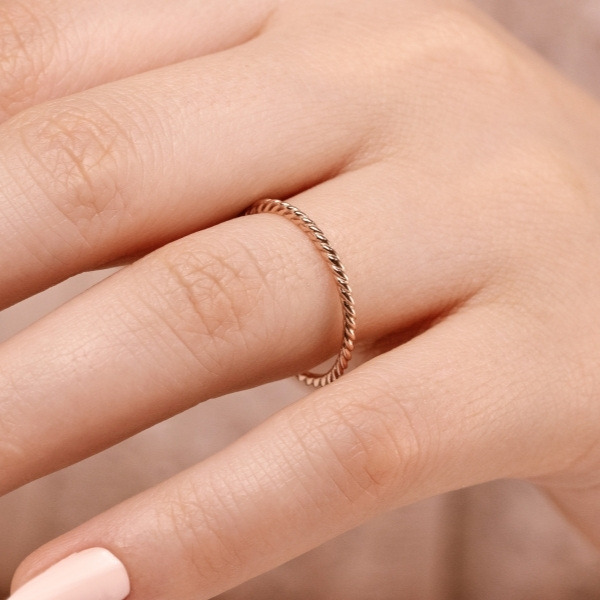 Switch up the metals in your stackables and add this style for texture. This ring is thin with flat sides to stack flush with multiple bands. If you already have a lot of yellow and rose gold- we recommend this style in white!
Skinny Rope Ring: Starting at $189
---
---
Add some extra sparkles to your stackable styles. Set with 0.19ctw recycled diamonds going halfway around the band with smooth flat sides, the Venetian is a must-have.
Venetian Stackable Band: Starting at $670
---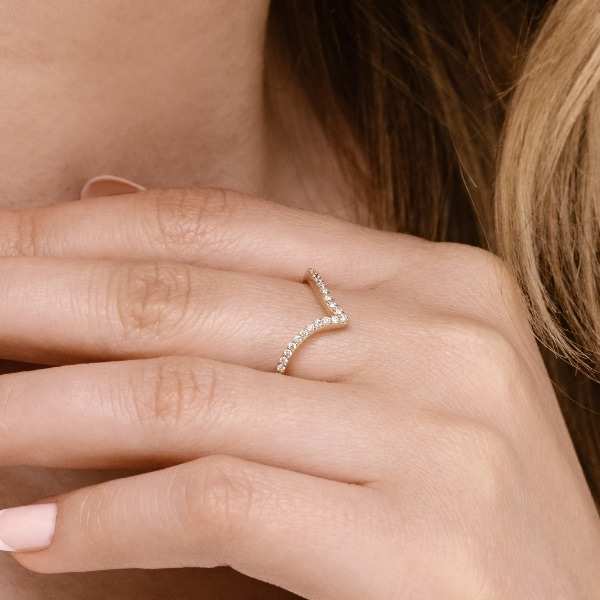 This style is perfect for a stand-alone on the middle finger, but also works well as a ring below a center stone. The Deep V is set with 0.16ctw recycled diamond side stones on a smooth band.
---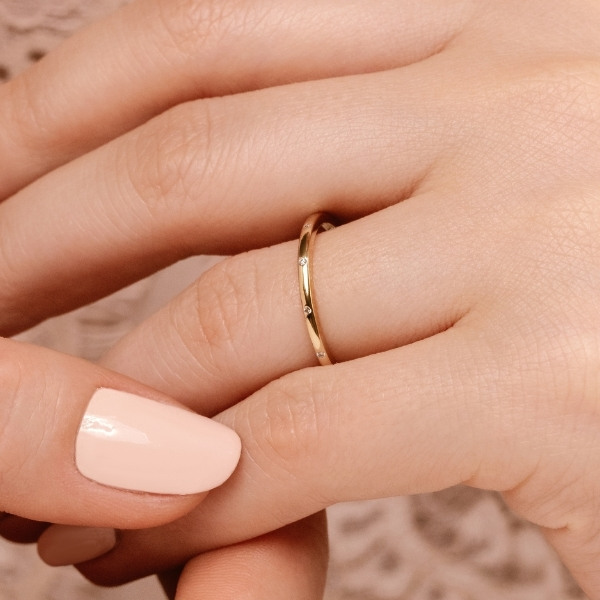 ---
We added the Dior in here because nothing complements your stackable rings like a smooth plain metal band. Get a few in various metal colors to create a dynamic, fun look.
Dior Stackable Band: Starting at $347
You have your rings down, but why stop there? We say put stackables everywhere including your neckline and wrists. This summer is all about wearing simple outfits and dressing yourself up with jewelry- check out our array of necklaces and bracelets to add to your collection! Go wild and get really sparkly this summer.