Top 8 Engagement Ring Selfie Ideas
Article by MiaDonna
The day you or your partner proposes will be the best day of your life so far. So, capture the moment with a gorgeous photo that will solidify the memory in your mind and your heart forever. Whether you prefer classic, natural shots or extravagant posed pictures, these eight engagement photo ideas are the best ones out there.
One of the most romantic ways to document your love for one another is with a snapshot of the two of you holding hands. Position them so that the ring is visible, softly intertwine your fingers, and place them on your leg together.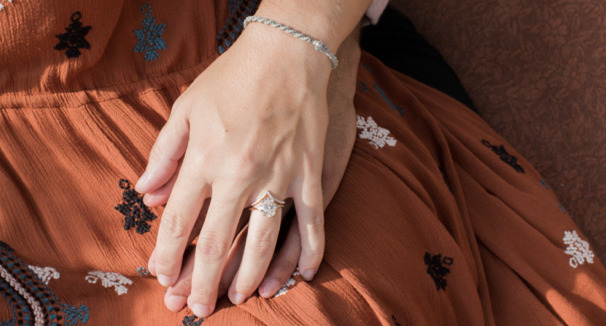 Let people know you're already getting started with plans by including your wedding planner in the shot. Just choose an aesthetic planner and pair it with a cutesy pen for the ultimate engagement picture.
Etch your love for one another in the sand and share your good news this way. This shot is ideal for those who live by the ocean or are on vacation together as it adds an extra layer of meaning.
Did you propose while on a special trip away? Remember this trip forever by making use of a stunning scenic backdrop for your newly ringed finger. Choose a landscape that will take you back to the romantic moment time and time again.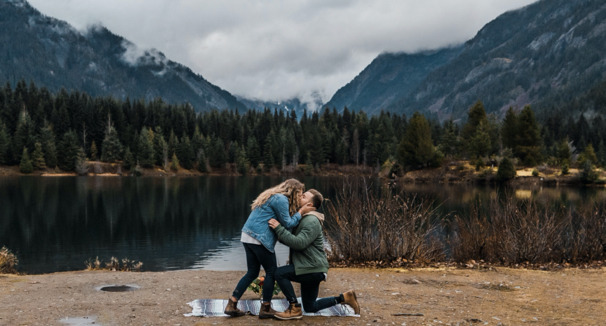 Are you and your partner avid travelers and explorers? Take the classic 'lead them by the hand' shot that adventurers love to use on Instagram, but with a sparkling engagement twist. Make sure your ring gets center stage, wherever you are on your travels.
Add a bit of excitement to your engagement hand poses by adding a feature to the frame. Whether it's a sparkler in your hand to bring out the glint and shine of your ring or a crackling fire in your cozy home, an extra light source in your shot can take it to the next level.
Show off the sparkling new addition to your hand with a floral arrangement beside it. Hold a beautiful bouquet or make use of your garden delights to let the colors of the flowers complement your new ring.
Treat yourself to an afternoon at the nail salon and show off your manicure alongside your precious wedding ring. Your engagement hand photo will be one you treasure for life, so make sure your nails look the part.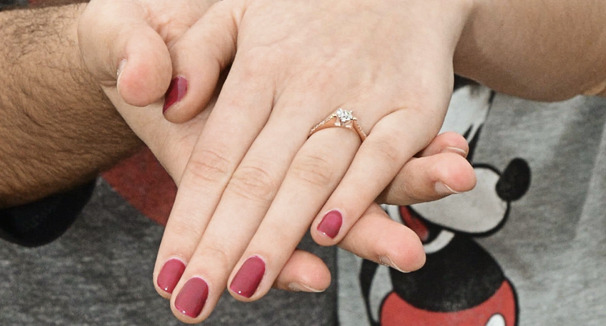 Take a moment to immortalize the incredible news of your engagement with a creative photo that you can frame for your wall. You can send this image to your family and friends and post to your social media accounts to share the special news with everyone you care about, both near and far. And when they ask for details on the ring, you can tell them all about your ethical choices and why you chose MiaDonna.