Top 10 Hottest Engagement Rings for a Holiday Proposal
Article by
Are you proposing this Holiday season?! As your loved ones come together to celebrate this festive time, make sure to get a style everyone can gawk at. Your Lab Grown Diamond or Gemstone will dazzle the room as it captures the lights from the Christmas tree, Menorah, Kwanzaa candles, or however you make the room glow during the holidays!
With the help of our amazing Sales Manager, Justine, we have chosen the hottest styles for you to select your forever ring from. These rings made the list either because they are unique, timeless, or a bit of both!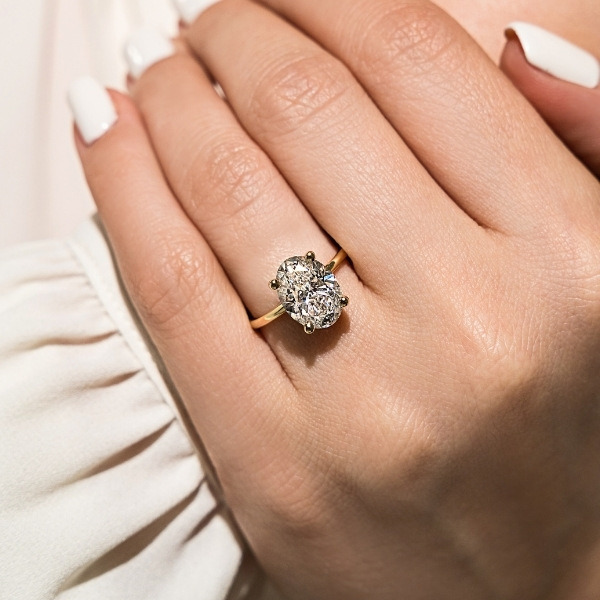 The Millie is the current favorite of our CEO and Founder, Anna-Mieke Anderson! Can you blame her? The hidden halo on a classic delicate band lends itself to a style with a stunning surprise.
Millie Engagement Ring: Starting at $1,360
---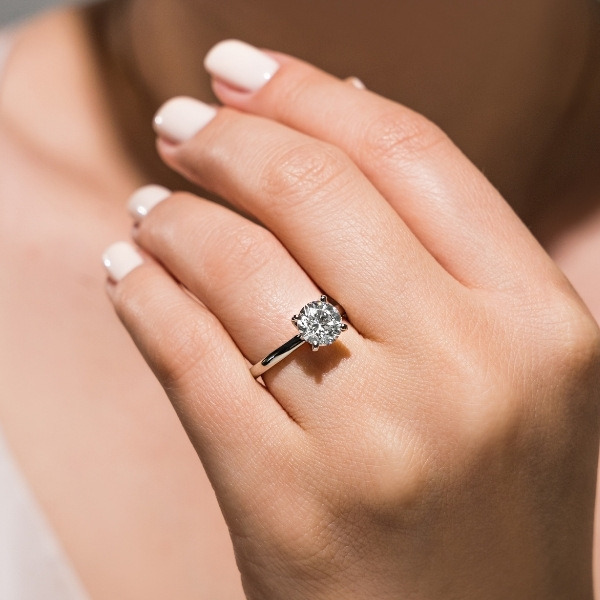 The Traditional never goes out of style. If your partner loves the minimalist look then this may be the design for you. It's also easy to upgrade the center stone should you decide to do that down the road.
Traditional Engagement Ring: Starting at $597
---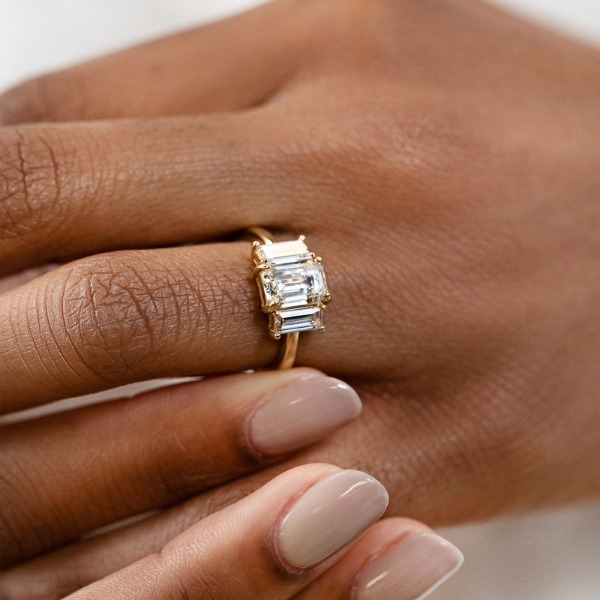 The Isla is an elegant three-stone ring that captures the attention of all who look at it. The three stones represent your past, present, and future love- what a beautiful thing to reflect on this Christmas.
Isla Engagement Ring: Starting at $772
---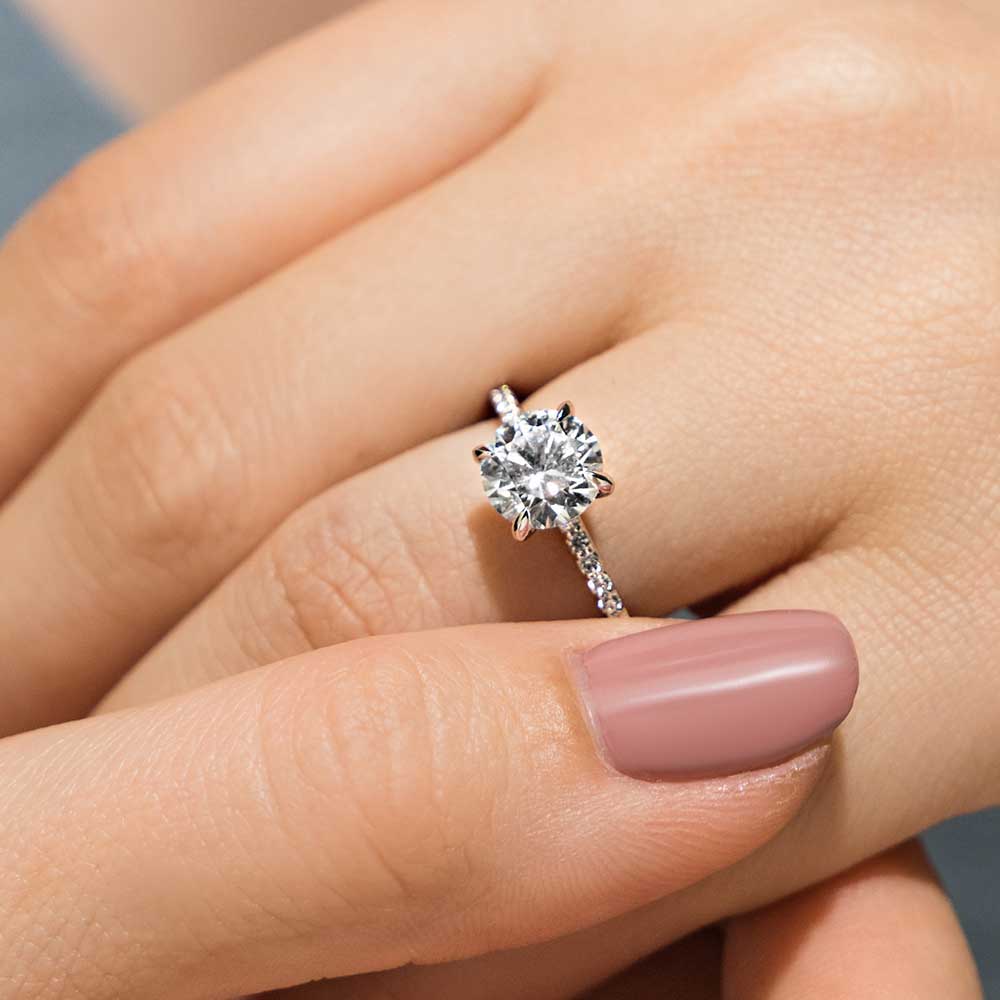 ---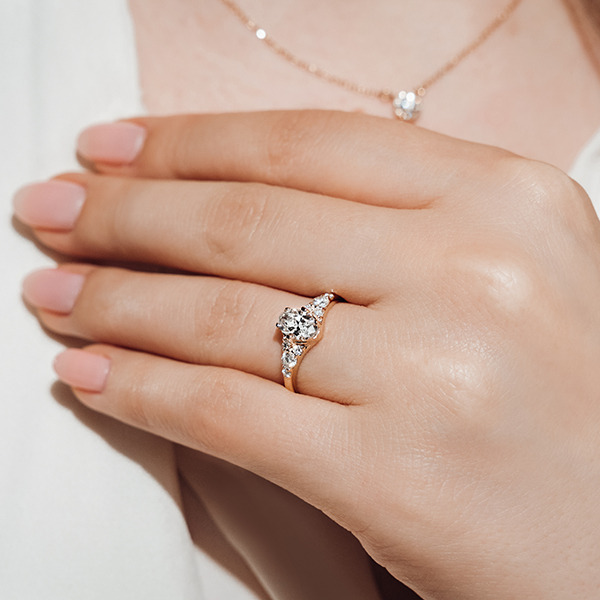 The Amira is a timeless setting that features an oval center stone in a unique 6 prong style head with a scattering of graduated recycled diamonds on either side. This is one of our most popular styles at the moment!
Amira Engagement Ring: Starting at $1,169
---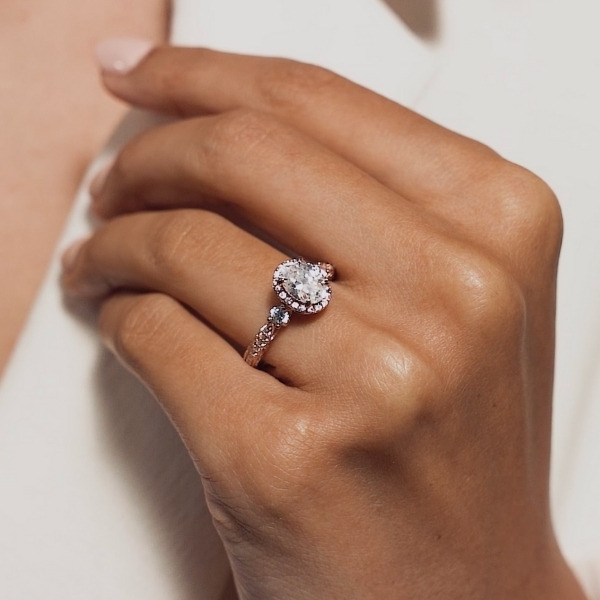 The Cecelia is a stunning vintage style ring with a beautiful halo of accenting diamonds around the center stone. Two 0.10ct SI, G/H lab grown diamond side stones sit next to the center stone on a band with intricate milgrain detailing and hand engraving.
Cecelia Engagement Ring: Starting at $2,305
---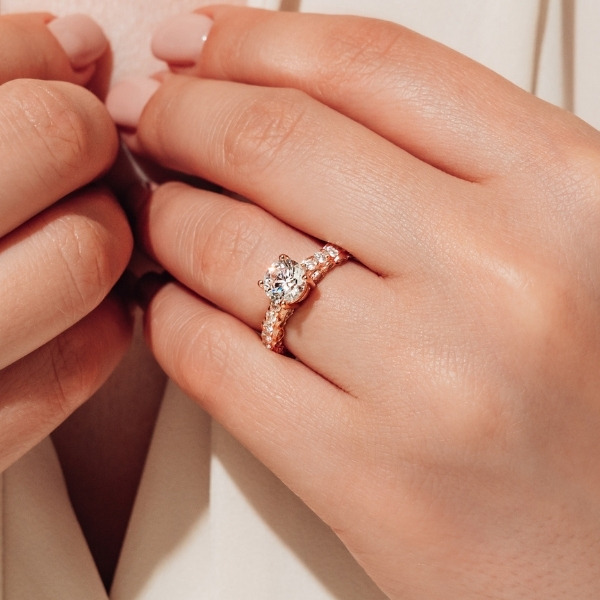 The Maeve features a vintage style ring with both bezel and prong set accented side stones. This stunning ring has accenting lab grown diamonds on all sides of the band.
Maeve Engagement Ring: Starting at $2,363
---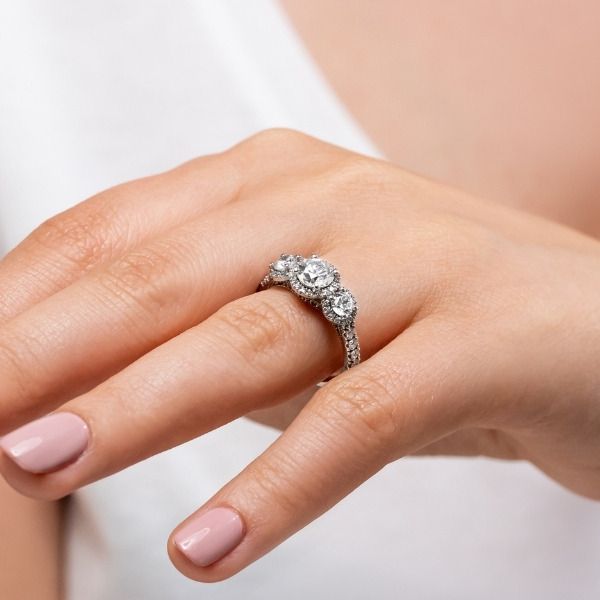 The Amabella features three prong set round stones, each with a halo of recycled diamonds and an accented diamond band. This exquisite three-stone design will dazzle your partner on a daily basis.
Amabella Engagement Ring: Starting at $1,764
---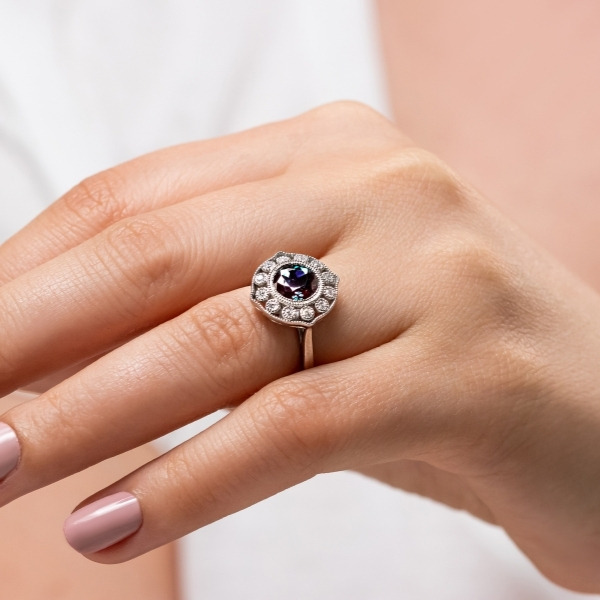 The Florence has a double row milgrain bezel holding your choice of round center stone, with individual bezels holding each accenting round recycled diamond in the halo. This unique style is gorgeous with a lab grown alexandrite!
Florence Engagement Ring: Starting at $1,169
---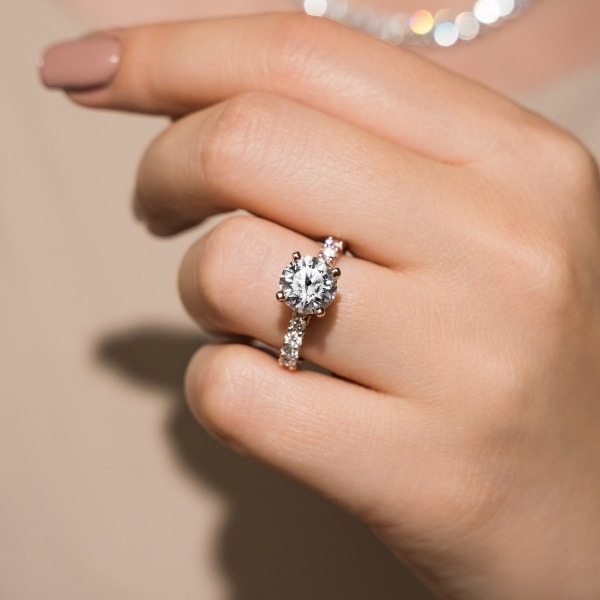 The 10 Stone features a row of five F color, VS clarity lab grown diamonds on either side of the center stone for a total of 0.50ctw. This breath-taking diamond accented ring has been one of our favorites for 2021.
10 Stone Engagement Ring: Starting at $1,040
Reach out to us if you have any questions about the designs! It's always an option to take inspiration from these styles and custom-design your own ring worthy of a dreamy holiday proposal!