Wearing Victorian-style rings gives us a way to honor an extravagant era by showing off stunning designs that represent the time period. The rings featured below look like they came from a historical antique collection, but are actually Victorian inspired designs that are crafted with 100% recycled metals and ethical Lab Grown Diamonds and Gemstones!
Victorian-era rings embrace a variety of styles, from romantic and floral to unique and bold. There is diversity in Victorian styles and this is due mainly to the long reign of Queen Victoria, which spanned six decades. Diamond rings often included halos and sophisticated filigree work. Over-the-top styles and designs were favored like large center stones and colored gemstones- we are seeing a trend of showstopper rings emerging today! We chose our favorite Victorian-era inspired designs for you to browse- let us know which style speaks to you the most!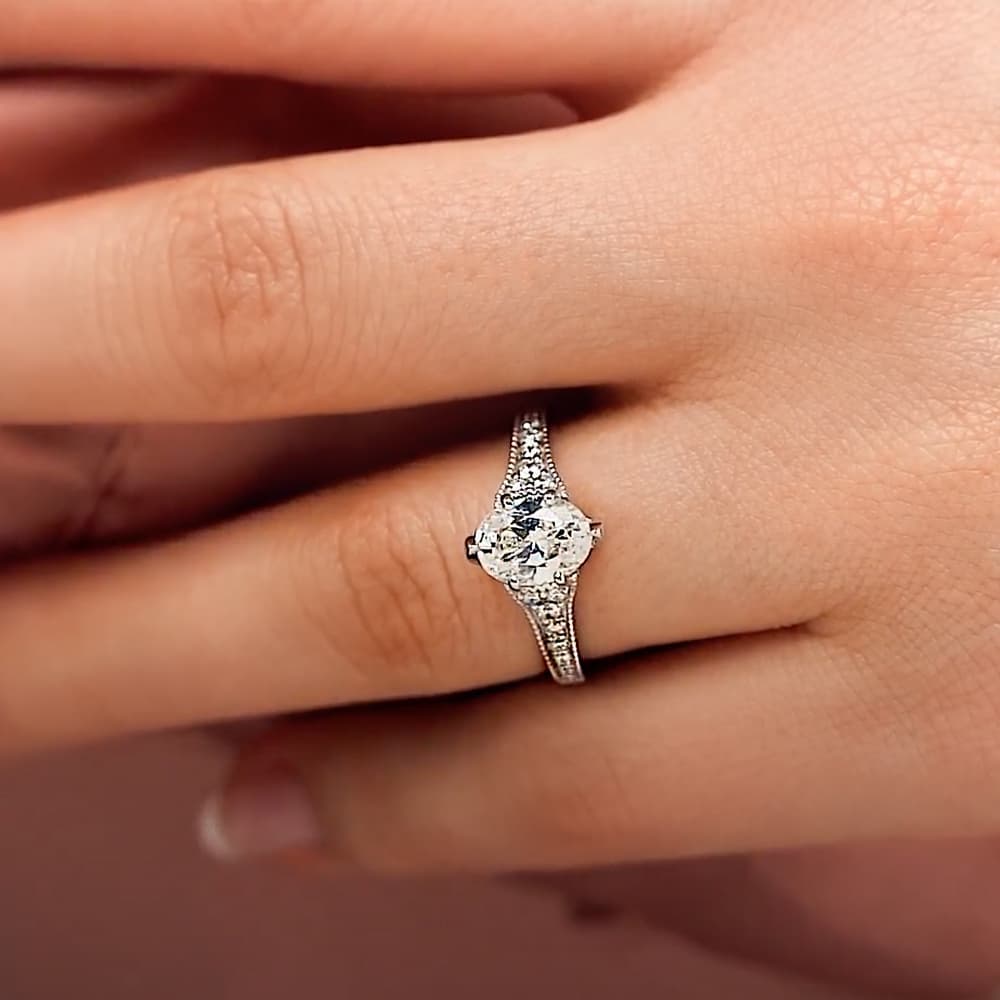 The Greta is beautifully set with an oval center stone in a unique 6 prong secure setting! With milgrained edges and graduated recycled diamonds going halfway around the band, this is a Victorian-style to show off.
Greta Engagement Ring: Starting at $1,260
---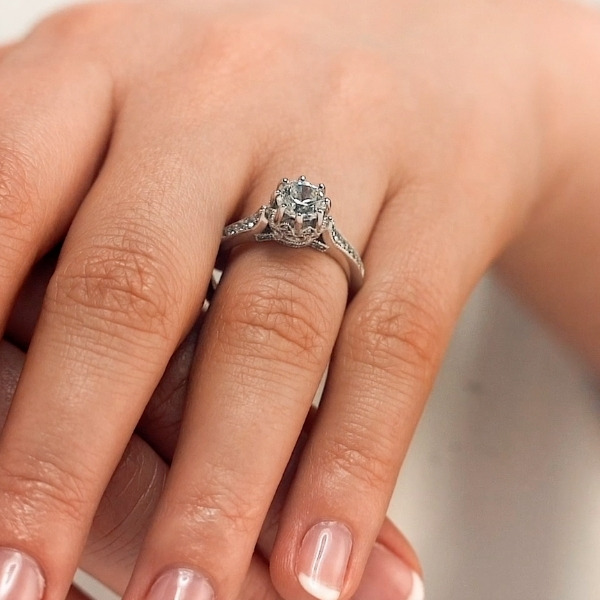 The Crown features your choice of center stone set in an 8 prong "crown" head adorned with recycled diamonds and milgrain. Channel bead set stones run along the sides of the band for a ring fit for royalty.
Crown Engagement Ring: Starting at $1,358
---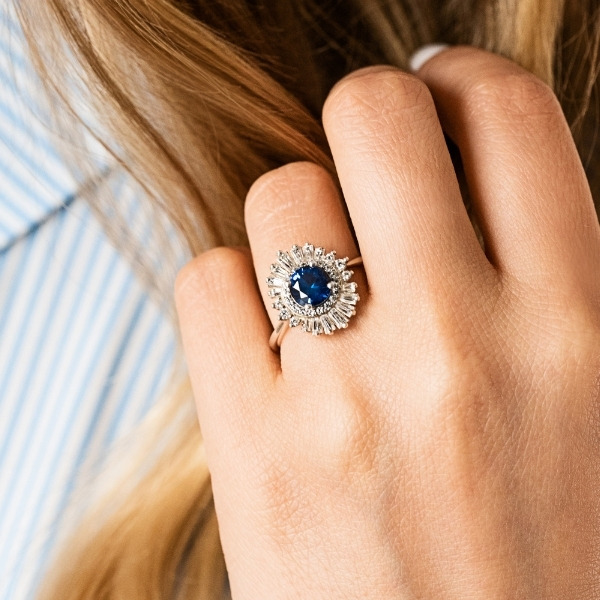 The Delphine features a unique combination of round and baguette recycled diamonds in a halo design. This ring has a smooth plain metal band which keeps the focus on the center stone and halo. 
Delphine Engagement Ring: Starting at $2,933
---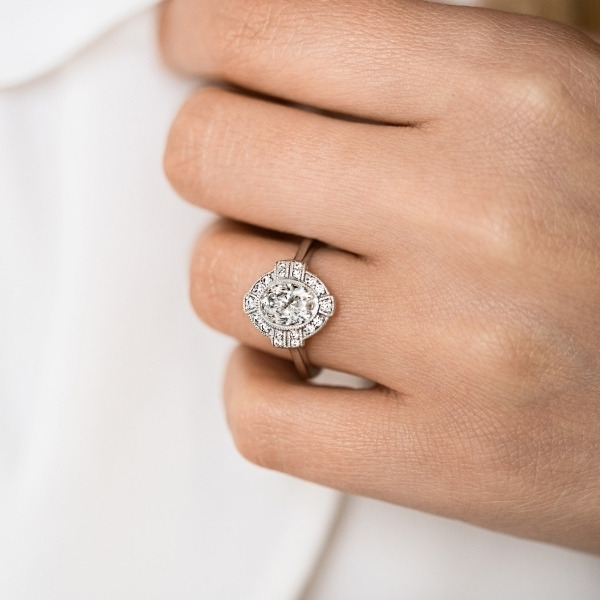 The Calla features an oval center stone set in a milgrain bezel with an antique-style halo of recycled diamonds. This exquisite design will transport you back to Victorian times when you gaze at it.
Calla Engagement Ring: Starting at $1,147
---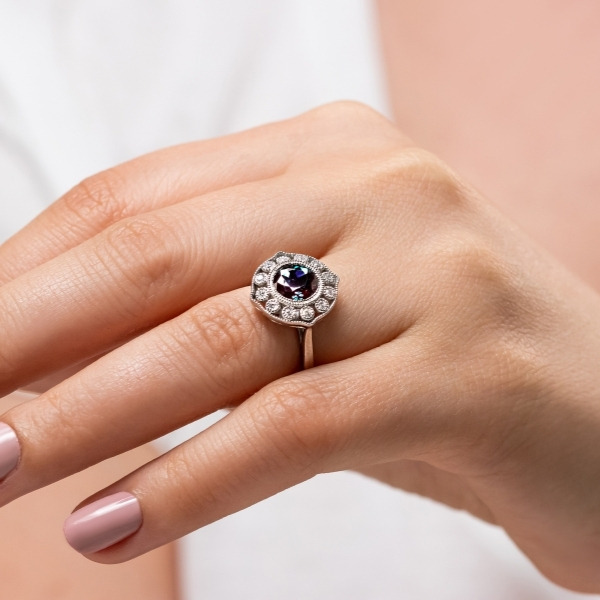 The Florence has a double-row milgrain bezel holding your choice of round center stone! Individual bezels hold each accenting round recycled diamond in the halo for a truly unique design.
Florence Engagement Ring: Starting at $1,169
---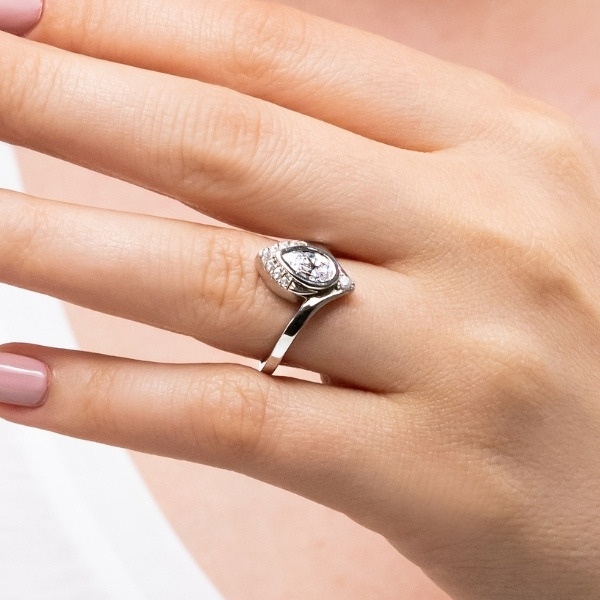 The Ophelia features a pear center stone, with recycled diamond accents on the top and bottom of the stone for a luxurious design. This ring has a plain, curved metal band that elongates the fingers!
Ophelia Engagement Ring: Starting at $940
---
The Tory is a stunning antique design featuring a cushion center stone. This engagement ring has delicate filigree details throughout the band making it a favorite on the Victorian rings list.
Tory Engagement Ring: Starting at $683
We know you will be over the moon about your Victorian-style engagement ring. Didn't see exactly what you were looking for in our list? Browse our vintage style rings and explore which ones are your favorite- many of them are inspired by Victorian-era designs! Reach out to our Personal Shoppers for advice when building your ring and get your dream style that will take you back in time!