8 Completely Unique Solitaire Engagement Rings
Article by
Knowing the general style of what you are hoping for in an engagement ring is a good place to start when going down the rabbit hole of various designs! Is a solitaire style the one for you? It's a great choice if you are hoping for a minimalist, sleek look! But you don't have to just opt for the traditional setting- many of our solitaire engagement rings put a twist on a classic look so you can rock a truly unique ring.
In addition to selecting our most unique solitaire styles, we chose a few that will be appreciated by the more active types. These are rings that can withstand your adventurous lifestyle- the main feature is that they are set in a bezel as opposed to your center stone being held in place with a prong setting. Even if you have a more relaxed lifestyle all the designs below are stunning and different from the traditional solitaire engagement ring.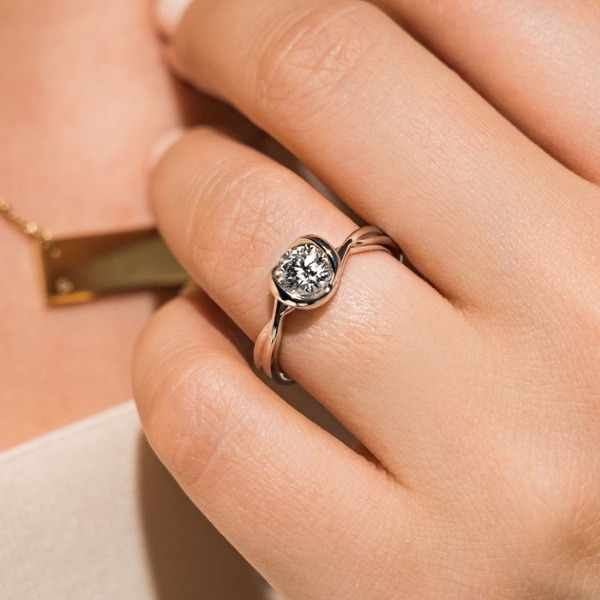 The Mod has a gorgeous band that twists upward to cradle your choice of round center stone. This is a modern style that holds your lab grown diamond or gemstone securely in a bezel setting.
Mod Engagement Ring: Starting at $597
---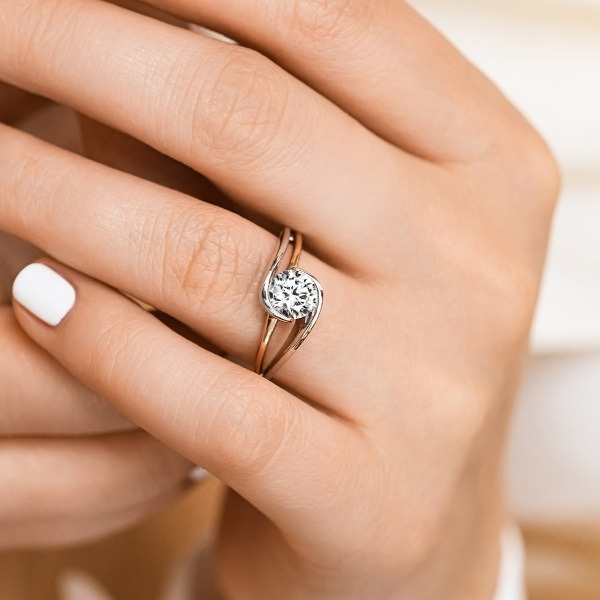 The Hoyt is set with a round center stone in a wrap-around bezel on a split band. What makes this ring unique is the option to have a two-tone design! Mixing metals is very on trend and will add a layer of beauty to your ring.
Hoyt Engagement Ring: Starting at $795
---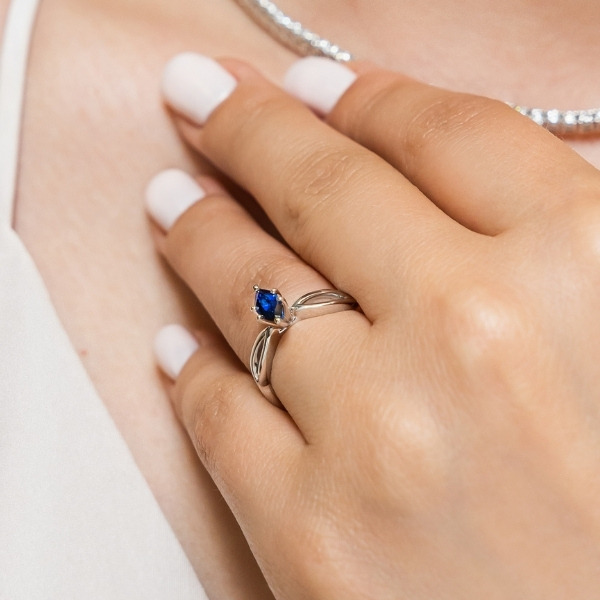 The Karina features a gorgeous twisted plain metal band that goes 3/4ths of the way around the ring. We recommend this style with a pear center stone- both Lab Grown Diamond and Gemstone are stunning!
Karina Engagement Ring: Starting at $578
---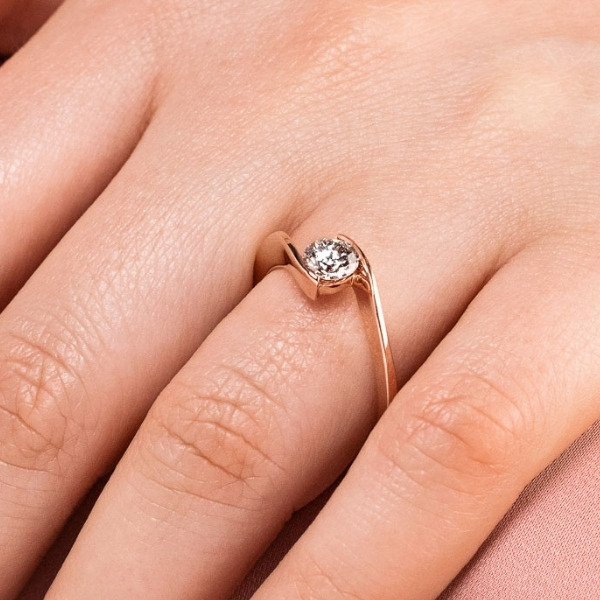 The Daci features a very unique design with a twisted band that gives it the appearance of a tension set ring. This style sparkles from various angles giving you a ring that will light up the room.
Daci Engagement Ring: Starting at $683
---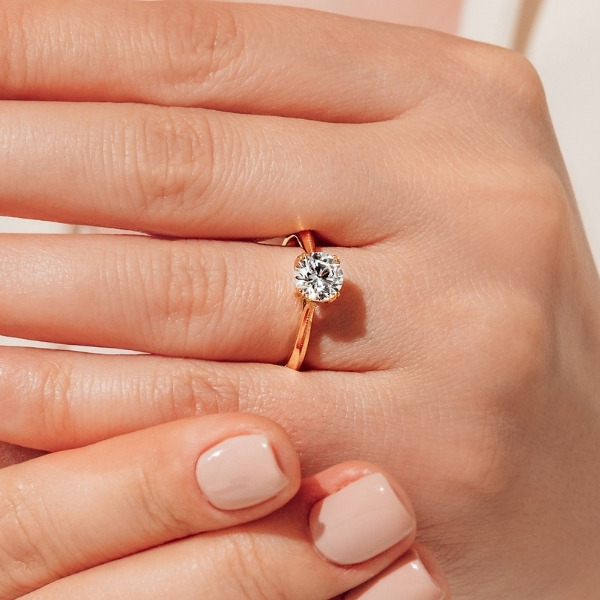 The Amelia holds your choice of center stone set in a double prong head. The band has a knife edge design with unique milgrain detailing giving it an antique style look.
Amelia Engagement Ring: Starting at $788
---
The Lyanna features a pear center stone, all set on a smooth thin metal band. The band comes to a point accentuating the shape of the pear for a style that elongates the fingers.
Lyanna Engagement Ring: Starting at $683
---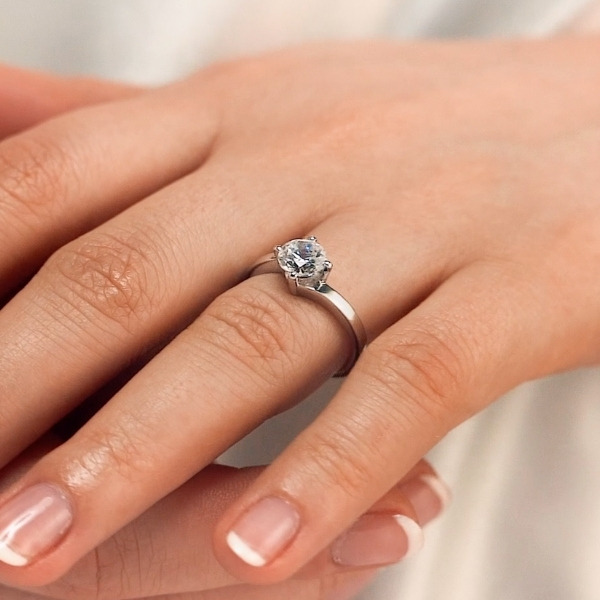 The Delta switches up the classic solitaire engagement ring. It has a 4 prong basket style setting holding a round center stone in a twisted slender band- we love this setting in yellow or rose gold!
Delta Engagement Ring: Starting at $597
---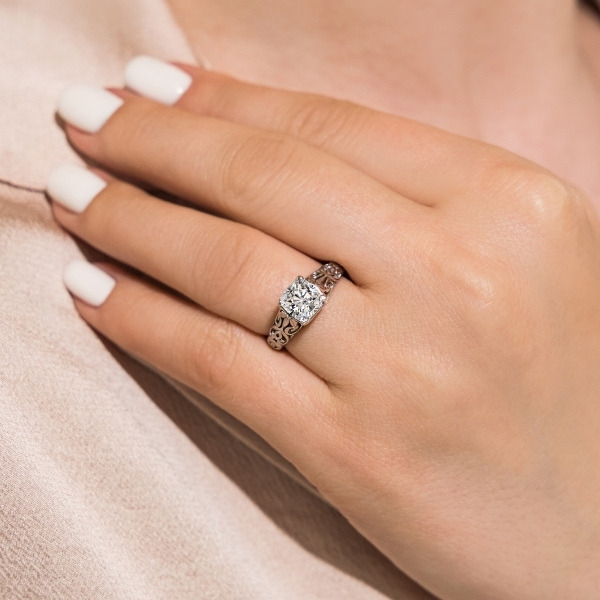 The Tory is a stunning antique design featuring a cushion center stone. This engagement ring has delicate filigree details throughout the band making it one of our most unique solitaire styles.
Tory Engagement Ring: Starting at $683
Browse our solitaire engagement ring styles and explore which ones are your favorites- there are many variations for exciting styles! If you want to custom-design your ring, reach out to our Personal Shoppers for advice! Building your own ring is a really fun experience; you get a dreamy style that no one else has!