Top 7 Moissanite Engagement Rings
Article by MiaDonna
Looking for a stone that shines as bright as a diamond? Be dazzled by our sparkling selection of moissanite rings.
Picking out the perfect engagement ring can be a daunting task. And while earth-mined diamonds have historically been a classic choice, they're no longer an option for couples in search of sustainably sourced, conflict-free gemstones. You're already likely to be aware of the benefits of Lab-Grown Diamonds, but have you heard about the magic of Moissanite?
Introducing the world's most scintillating stone: Moissanite. Its sparkle was first seen in 1893 by French scientist Henri Moissan, who discovered this precious gem in a crater created by a meteorite in Arizona. At first glance, he thought he had stumbled across diamonds but later determined that the crystals were composed of silicon carbide.
Following on from this unexpected discovery, Moissanite Lab-Grown Gemstones have taken the jewelry industry by storm (given that the natural version is incredibly rare). And despite diamonds being renowned for their brilliance, Moissanite has an even greater refractive index and so it sparkles just a little more than its iconic competitor. But to keep the comparison fair, Lab Grown Diamonds are pure carbon and always our first recommendation here at MiaDonna!

A breathtaking shine coupled with a very competitive price point is enough to convince buyers to opt for Moissanite to simulate the look of a diamond when maximizing their engagement ring budget. But just before you thought it couldn't get better than that, Moissanite ranks an impressive 9.25 on Moh's Scale of Hardness. This means that it is a close runner-up to diamonds (which have a hardness of 10) and helps ensure an everlasting wear to coincide with a lifelong marriage.
So, if you love the planet just as much as your partner, be sure to consider this eco-friendly gemstone that comes at a highly competitive price point. We've rounded up seven of our best-selling Moissanite engagement rings to make the process easier: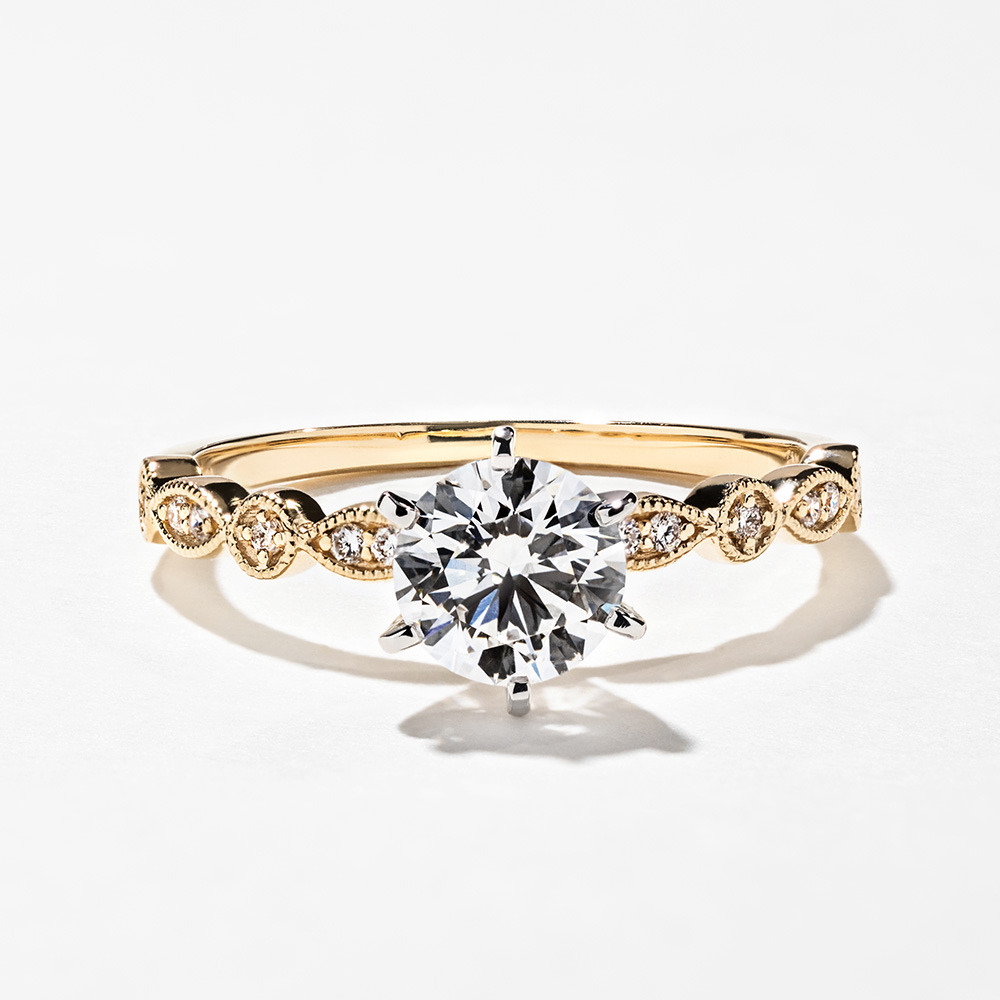 This vintage engagement ring borrows its name from the most romantic language in the world and there's a reason for it. Amore translates to "love" in Italian and this piece has been meticulously crafted to reflect a relationship of passion, desire, and devotion.
Amore Vintage Moissanite Engagement Ring
---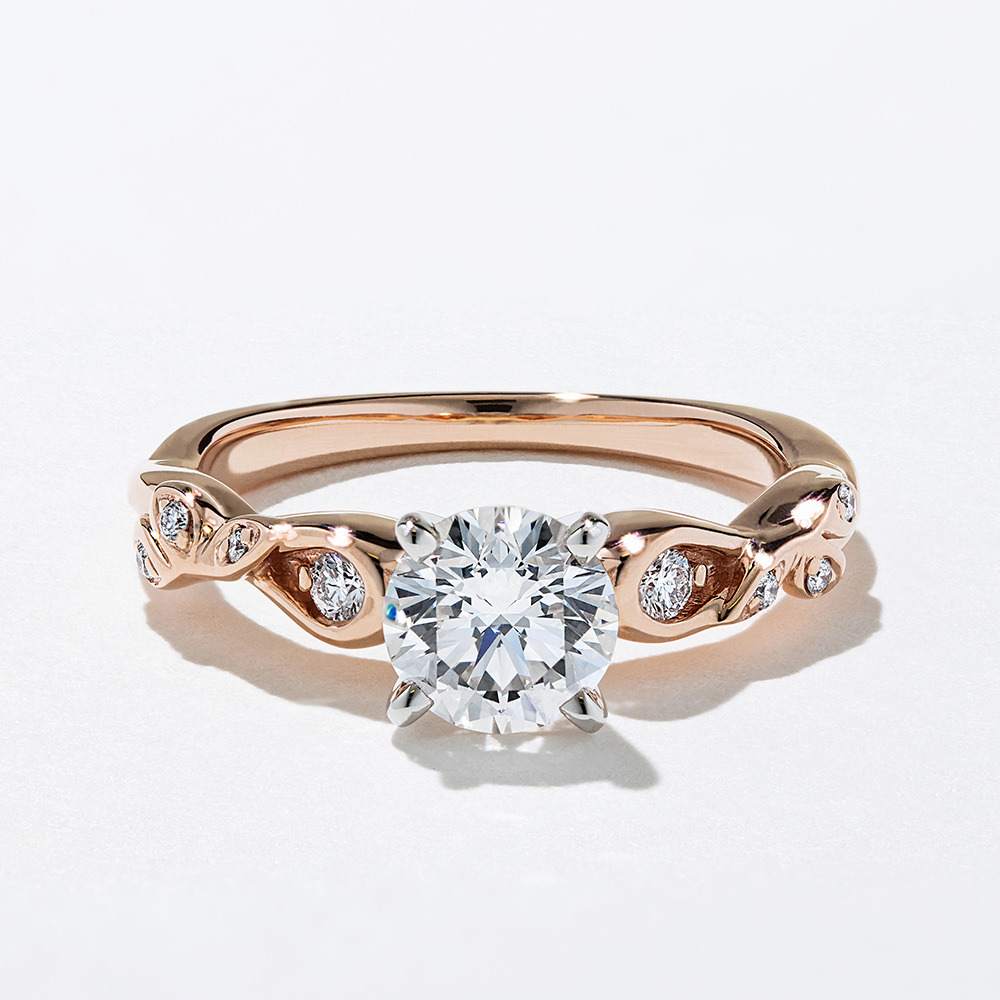 If you can't choose between Lab-Grown Diamonds or Moissanite, why not settle for both? Just like most of our Moissanite engagement rings, this ring features a large Moissanite center stone, further enhanced by delicate Lab-Grown Diamonds on each shank.
Eden Vintage Moissanite Engagement Ring
---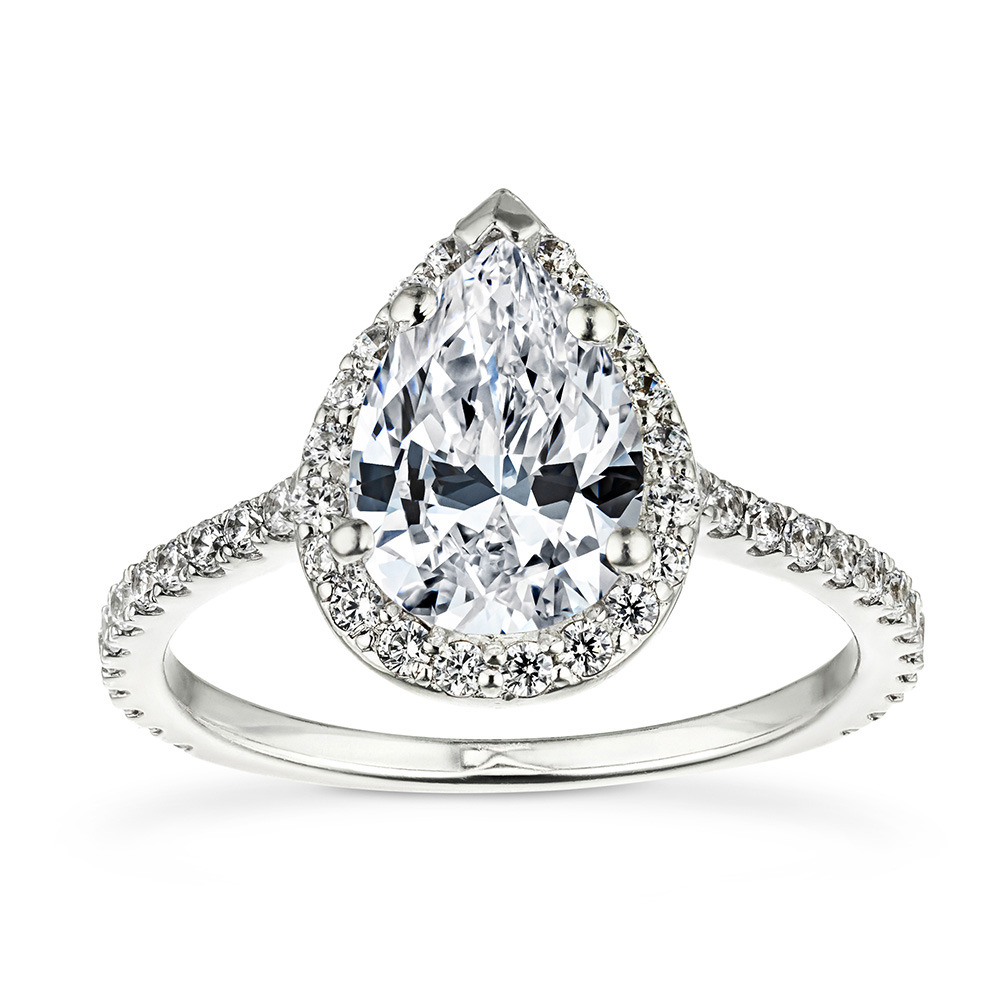 Looking for an epic engagement ring for the heroine in your life? Show your appreciation with a grand Moissanite gemstone — framed by dainty Lab-Grown Diamonds that extend to the band for a show-stopping finish.
Heroine Accented Moissanite Engagement Ring
---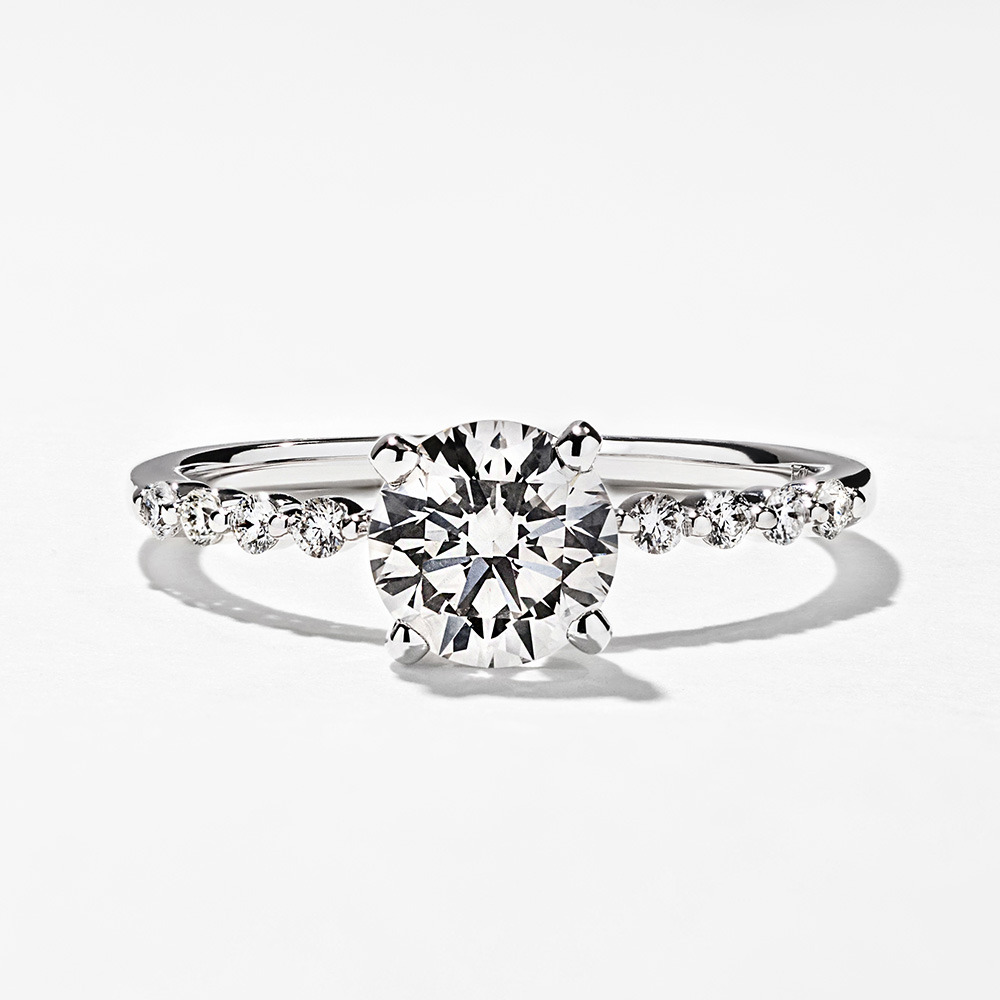 Sparkling from every angle, the Moissanite center stone of Willow is nothing short of stunning. If you want to make an even bolder impression, customize the color of the center stone for a striking alternative such as blue.
Willow Moissanite Engagement Ring
---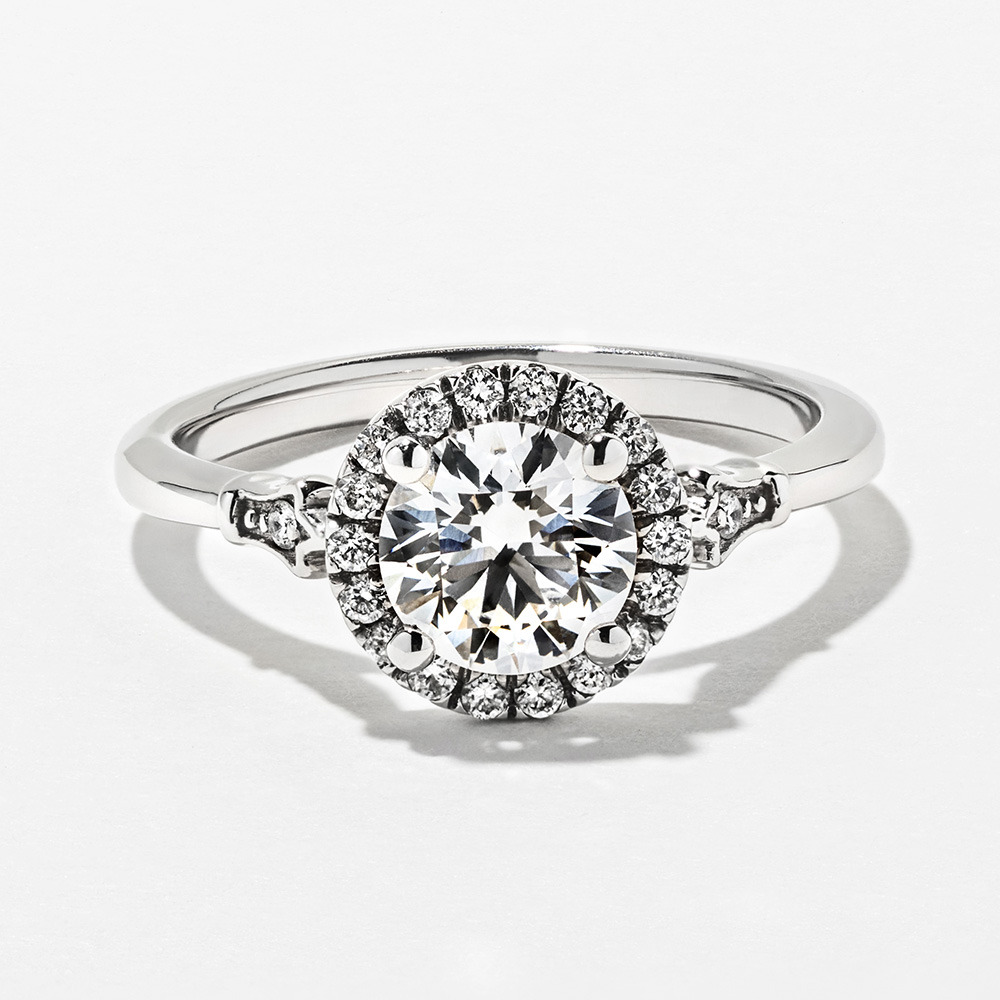 If your soon-to-be finacée is a fan of classic engagement rings, look no further than this eco-friendly upgrade. Unlike traditional diamond halo rings, our Moissanite alternative is consciously crafted without harming the planet.
Briar Halo Moissanite Engagement Ring
---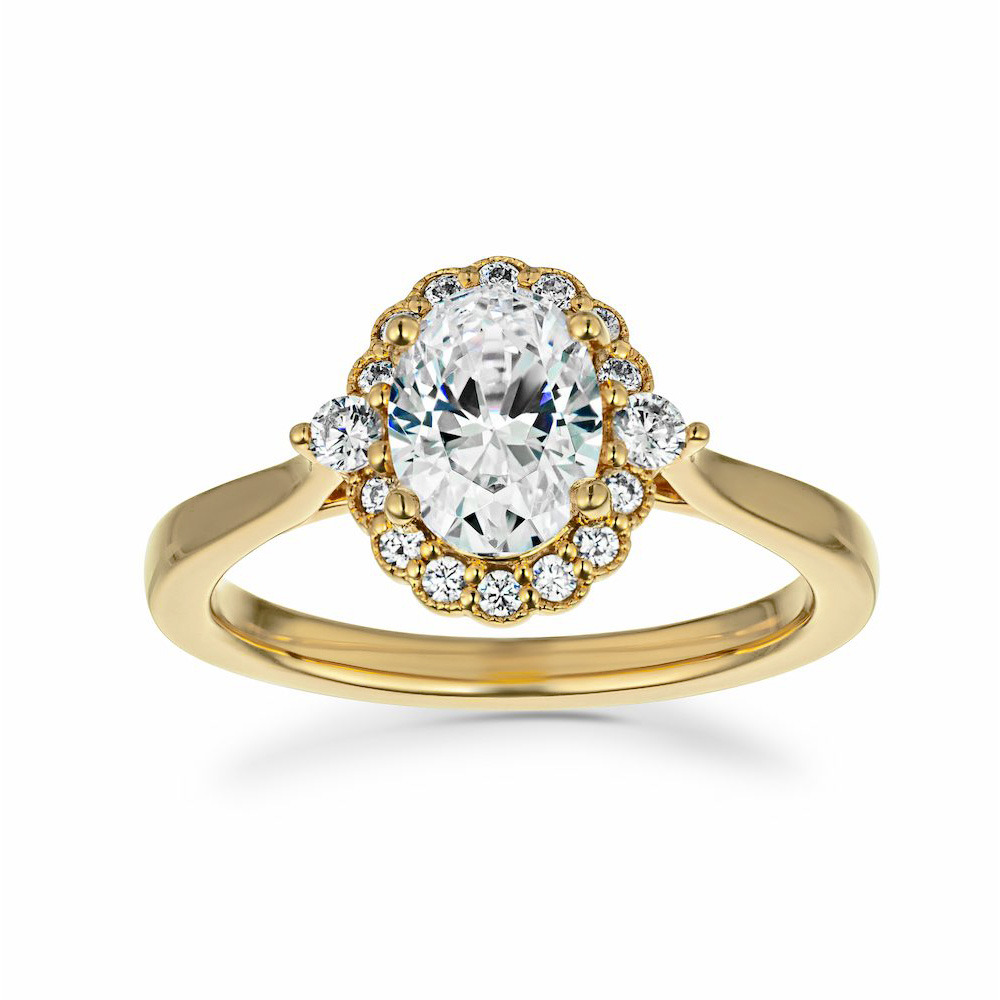 Meet Zoe — Briar's golden counterpart which takes vintage style to the next level. A match made in heaven, this breathtaking piece pairs a luxe sparkle with an aesthetic that is as timeless as your undying love.
Zoe Halo Moissanite Engagement Ring
---
Simple, but far from basic. Keep things classic with a Moissanite center stone that sits atop a sleek and delicate shank. Choose from recycled platinum or gold in a variety of finishes; each one emits a lustrous shine that complements the Moissanite's brilliance.
Dior Stackable Moissanite Engagement Ring
It's clear that Lab-Grown Moissanite serves as a strong alternative to traditional diamonds –– but which style will you choose? Beyond these favorites, you can add a Moissanite to any MiaDonna engagement ring! We're here to help you sparkle in the most radiantly YOU way possible, no matter the stone.