King of precious stones, the regal ruby reigns supreme in July.
If you were born in July, you are blessed with the enchanting ruby as your birthstone. The name of this valuable gemstone is derived from the Latin word ruber, (which translates to "red") and it has been long regarded as a symbol of passion, power, and wealth. In fact, during the Middle Ages, it was exclusively worn by members of royalty and upper-class Europeans.
Fast-forward several centuries, the ruby has become increasingly sought after by a wider population — particularly those with a July birthday. Despite its growing popularity and widespread accessibility in recent times, this regal gemstone has had few rivals to the throne over the years. Until now. MiaDonna's alternative is here to overthrow and conquer.
The Coronation of the Lab-Grown Ruby
Introducing your new queen: the majestic Lab-Grown Ruby. Showcasing the same hypnotic hue and mesmerizing sparkle found in earth-mined rubies, our lab-created counterpart is just as precious. The only difference is that it has been consciously crafted without supporting the illicit mining networks that commit crimes against humanity.
If you're enamored by these deep red jewels but want to steer clear of the unethical earth-mined ruby industry, fall in love with a piece from MiaDonna's ruby jewelry collection. Each one is adorned with Lab-Grown Rubies that have just as much clarity as your conscience. The added benefit is that our Lab-Grown Rubies are priced at $395 per carat.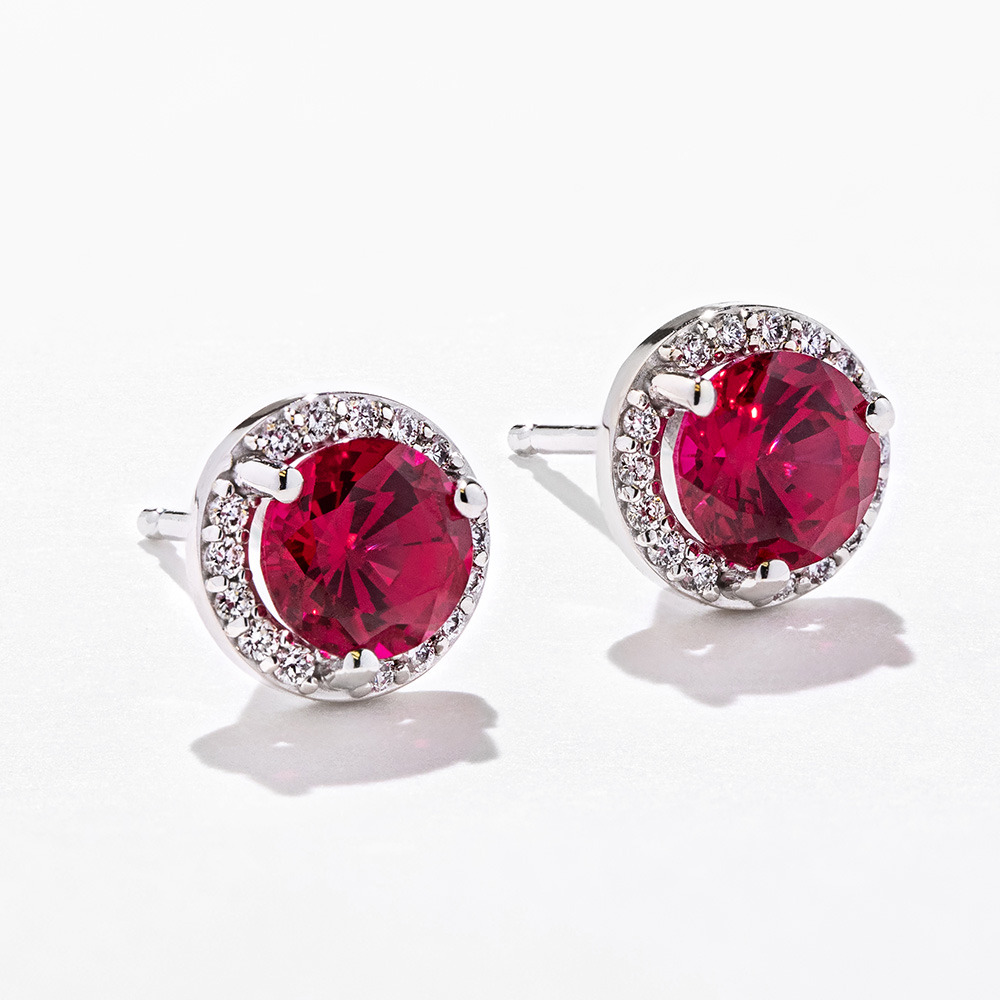 There are few things that make a ruby look even more stunning, but a diamond halo seems to do the trick. This pair sparkles from every angle, courtesy of the scintillating halo of Lab-Grown Diamonds.
---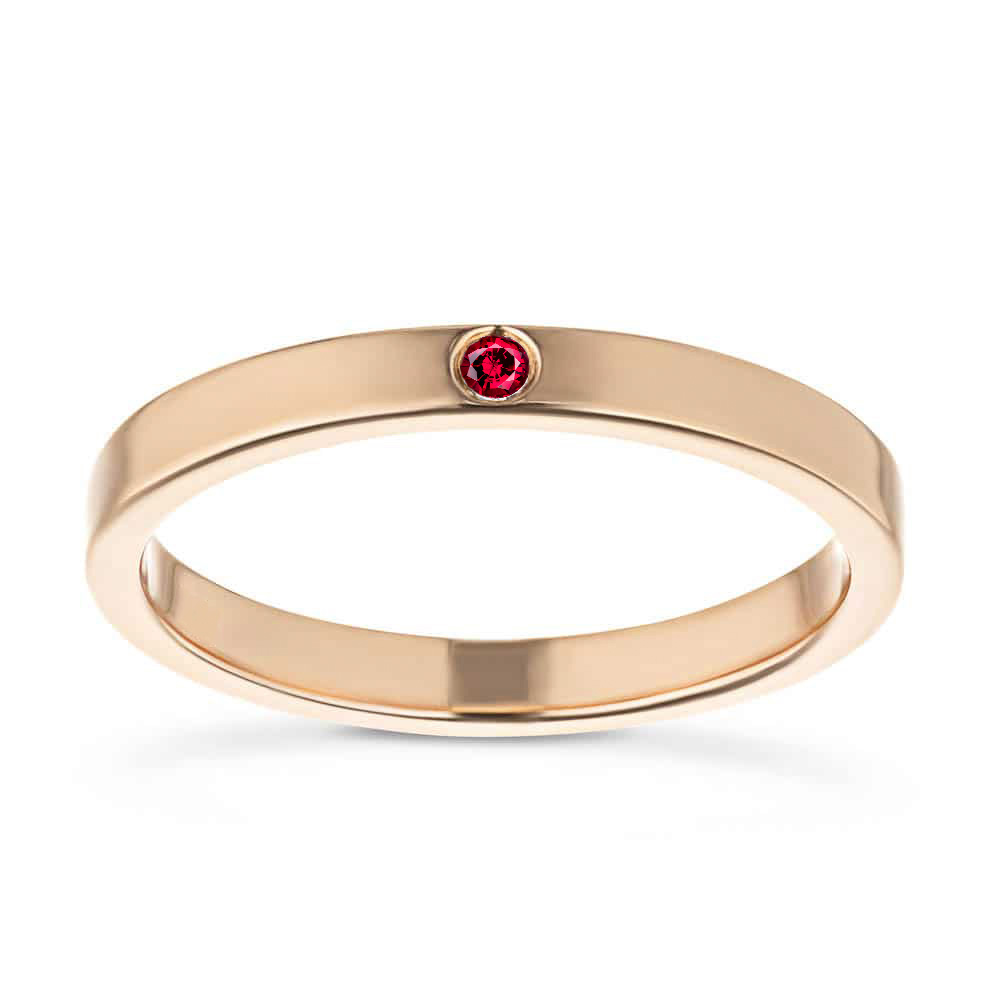 Simple, but far from basic. A delicate ruby stone elevates this solid gold band as well as making it a thoughtful gift for someone born in July (or any other month of the year, for that matter!)
---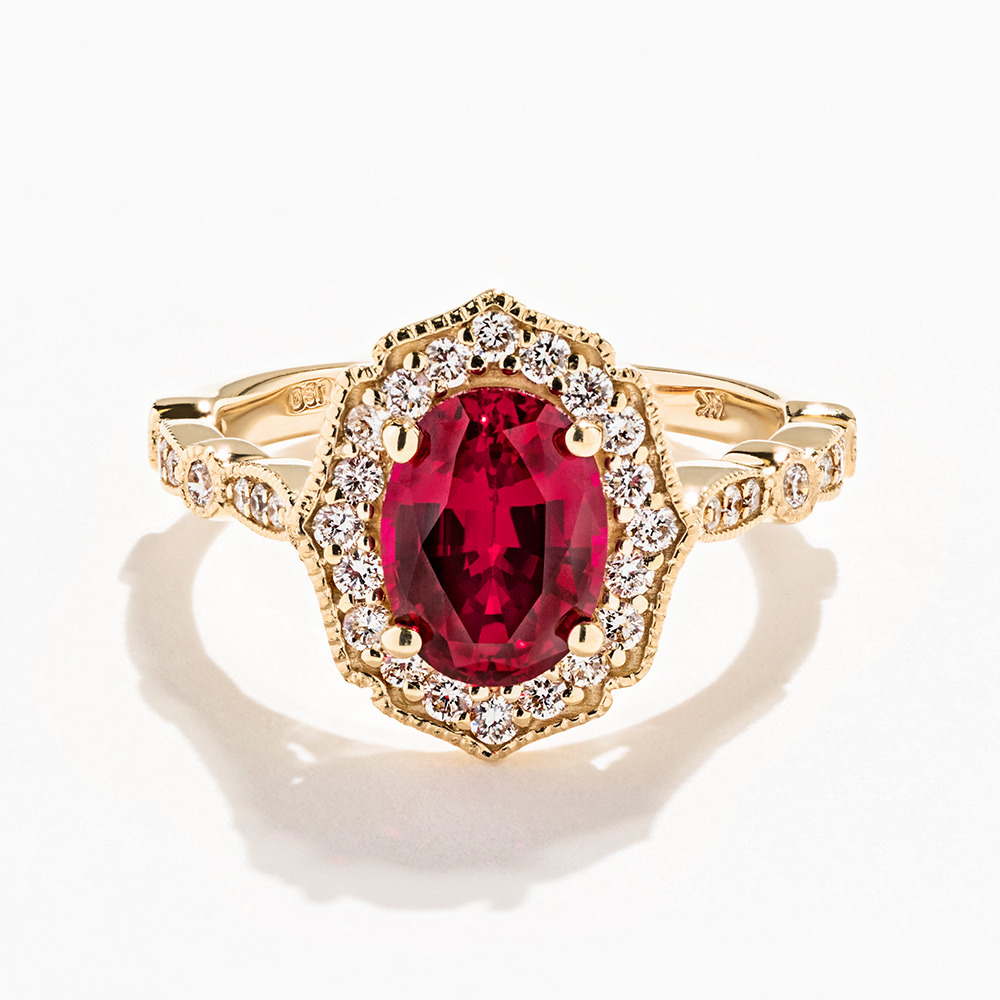 Diamonds aren't every girl's best friend, so surprise your soon-to-be fiancée with something that's even more breathtaking — a ruby engagement ring. A Lab-Grown Ruby center stone for this piece comes in a variety of cuts so you can take personalization to the next level.
Paris Stackable Engagement Ring
---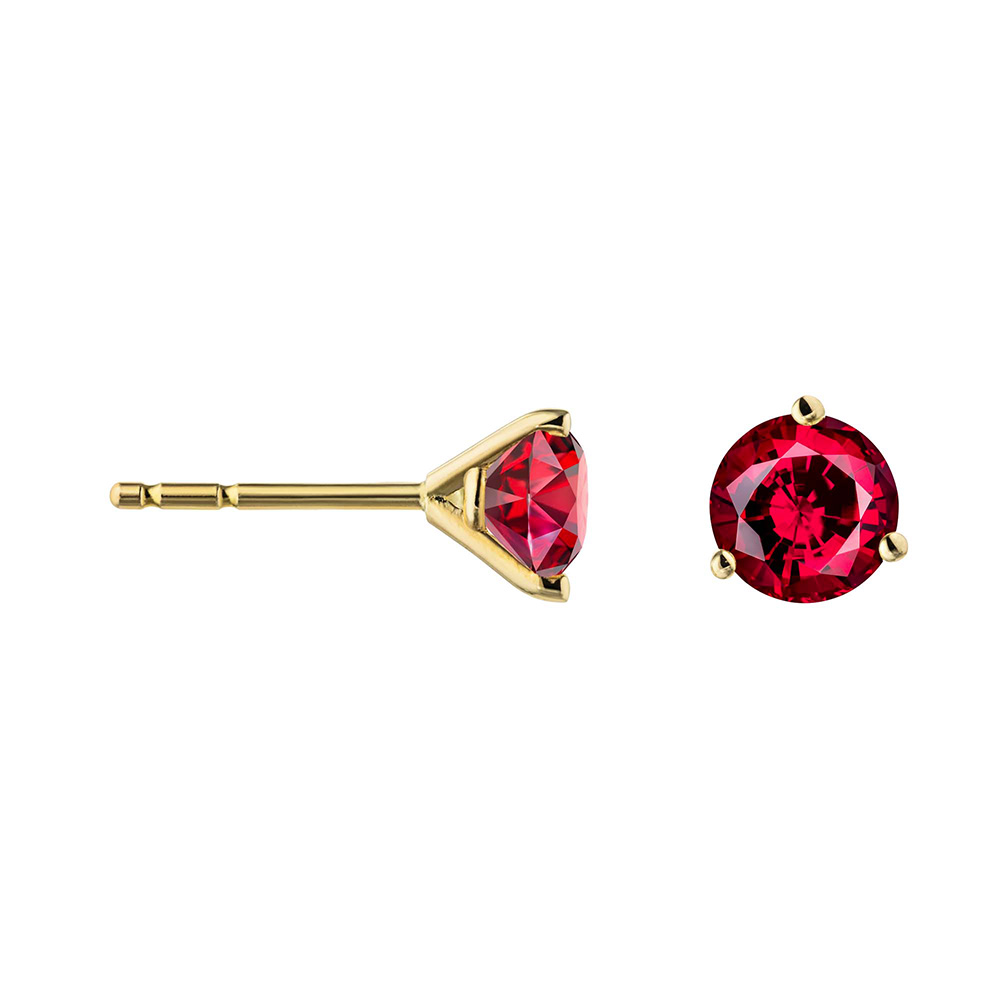 An elegant choice that will never fail to make a bold statement, these Lab-Grown Ruby birthstone stud earrings bring a striking pop of color to your look. Crafted with careful attention to detail, they feature a delicate prong setting so that the rubies can rightfully take center stage.
---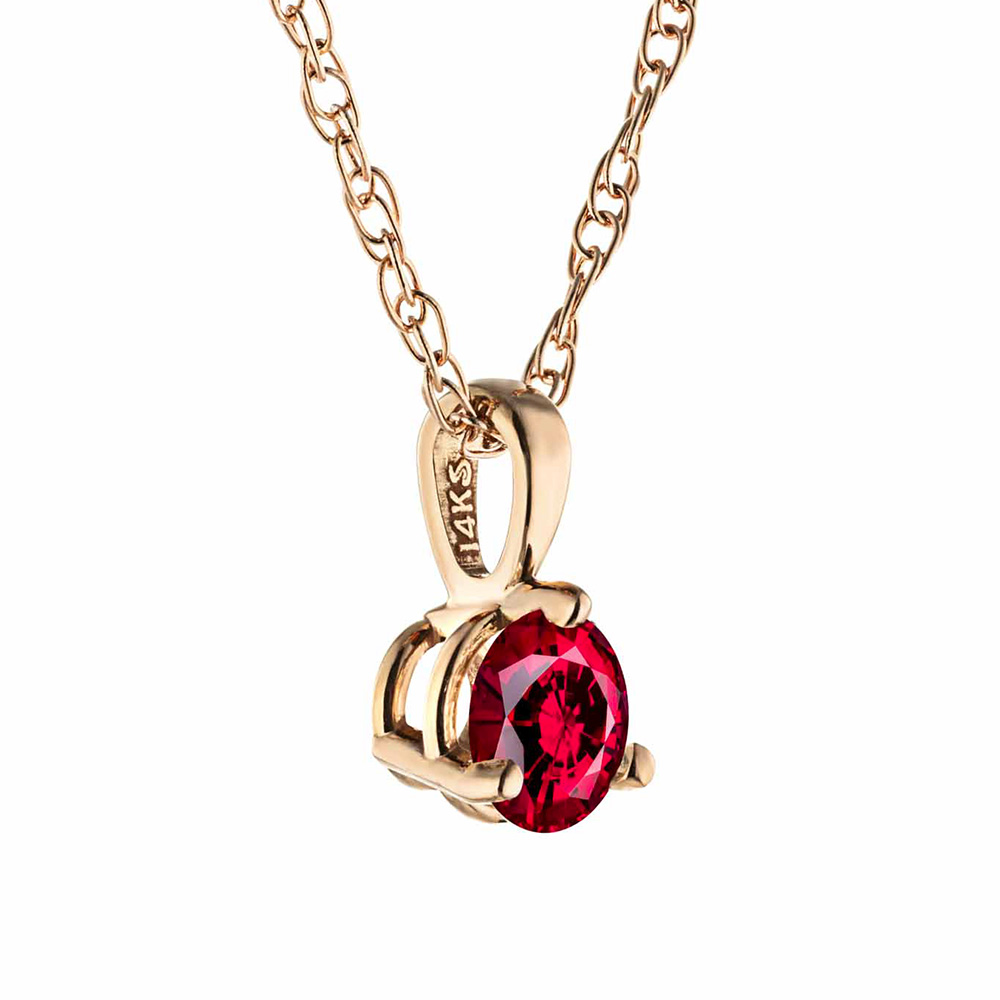 Complete your radiant Lab-Grown Ruby jewelry set with the Martini Pendant. Just like the matching earrings, this necklace has a discreet prong setting that puts all the emphasis on the gemstone.

MiaDonna's Complete Ruby Collection
If you're feeling inspired by the striking beauty of our Lab-Grown Rubies, feast your eyes on the entire collection and customize any of the pieces to suit your style. You can place them into a ring, pendant or earrings. Contact our jewelry experts to learn more about designing your very own ruby masterpiece.