As the sun was setting in the sleepy seaside town of Kennebunkport, Jared and Emily stopped to take pictures on the spectacular grounds of a local luxury hotel. Jared apprehensively set the photo timer and edged closer to Emily to kiss her. After successfully executing a candid kissing shot, Jared got down on one knee to propose.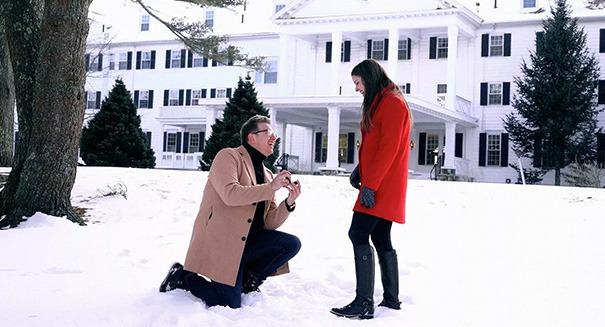 Just like a scene from a classic rom-com, Emily stepped back by surprise, giggled with excitement, and exclaimed "YES!". How could she refuse? Before this unforgettable moment, the couple had spent their time sightseeing and indulging in delicious food together. They even enjoyed a fairytale horse-and-carriage ride to end a magical day.
This romantic getaway wasn't the only thing that convinced Emily to agree to marry Jared, though. His individualistic and creative nature had always intrigued her, and it was his emotional honesty and intuitive sense of self that sealed the deal. The feeling was mutual for Jared: He was mesmerized by Emily's infectious spirit of kindness and her ability to inspire others to lead meaningful, compassionate lives.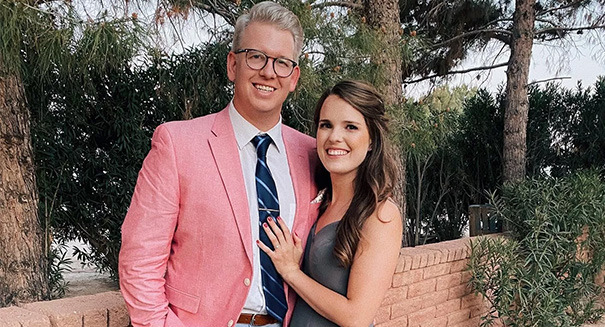 The pair first stumbled across each other on the dating app Bumble. It was love at first swipe for them both — well, not quite. Adopting a common dating app tactic, Jared used a photo of himself holding a cute puppy, but in a twist of fate, Emily had already predetermined that her dog wouldn't take too kindly to his pup and figured it would be a waste of time to spark a conversation. Fortunately, Jared's SuperSwipe saved the day.
This bold indication of Jared's attraction to Emily landed him a first date with her. He also confirmed that he no longer owned the puppy in the photo, which reassured Emily that things could just work out between them. While first date nerves led to clumsy encounters, the couple admits that it was as early as the second date when they knew that they were destined for each other!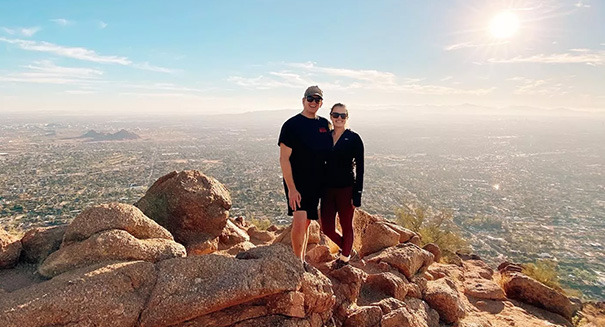 Emily's kind-hearted energy and burning desire to do "what's good for the world" led Jared to MiaDonna. He wanted to impress his soon-to-be fiancée by selecting a stunning engagement ring from a brand that specialized in ethical and sustainable jewelry. After carrying out his market research, he discovered that MiaDonna offered consumers affordable diamond alternatives that free innocent men, women, and children who are oppressed by active conflict in the diamond mining industry.

He'd struck gold. Jared knew that MiaDonna and Emily would be a match made in heaven, as our brand's mission mirrored her values. So, he went ahead and purchased the beautiful Idyllic Engagement Ring. This gorgeous piece took Emily's breath away, and the fact that it was ethically and sustainably made had her head over heels for MiaDonna (and Jared, of course). The pair then picked out her wedding band and a pair of Lab-Grown Diamond earrings together, and say they are MiaDonna customers for life.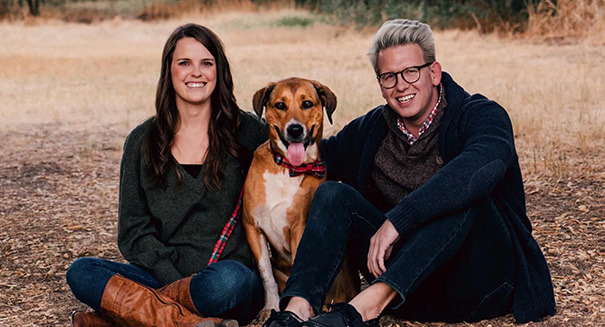 "My advice for future engaged couples or anyone looking to treat themselves is to shop MiaDonna. You get beautiful pieces at affordable prices while helping communities and the planet. Their customer service is also top-notch. Spread the kindness!"
"You are our heroes! We couldn't do this without you. It's only because of you that we are able to empower people in mining communities to thrive in a life outside of the diamond and gold industries. Thank you to #MiaDonnaHeroes like Emily and Jared for letting their love be a part of the solution.
We would love to hear your story and feature you next time! Post a photo of yourself with your favorite MiaDonna jewelry and use the hashtag #MiaDonnaHeroes. @miadonnadiamond"