Top 6 Elysium Wedding Bands
Article by
Not every finger longs to sparkle.
Gold and platinum have ruled the wedding band market for too long; it's time for a modern upgrade! Introducing the Elysium Diamond in Black — a bold new expression of love's lasting promise. Designed for fashion-forward grooms, these unique men's wedding bands have the strength of a diamond across the whole band.
Don't be fooled by its iconic muted finish — each piece is made from scintillating Lab-Grown Diamonds. Adopting an economical manufacturing method (which closely aligns with MiaDonna's sustainability mission), small Lab-Grown Diamond crystals are compactly pressed to form a mini-masterpiece, achieved as a result of a 1 million PSI pressure force and temperatures as high as 2,500°F.
Fusing innovation with traditional wedding band design, the collection emerged as a result of science, technology, and art. The meticulous manufacturing process not only fashions the sumptuously smooth edges that define Elysium rings but also guarantees their everlasting quality. The end result? Sheer sophistication. So, if you're getting ready to tie the knot or seeking your signature band, check out our range below. Each ring is available in three bandwidth sizes: 6mm, 7mm, and 8mm.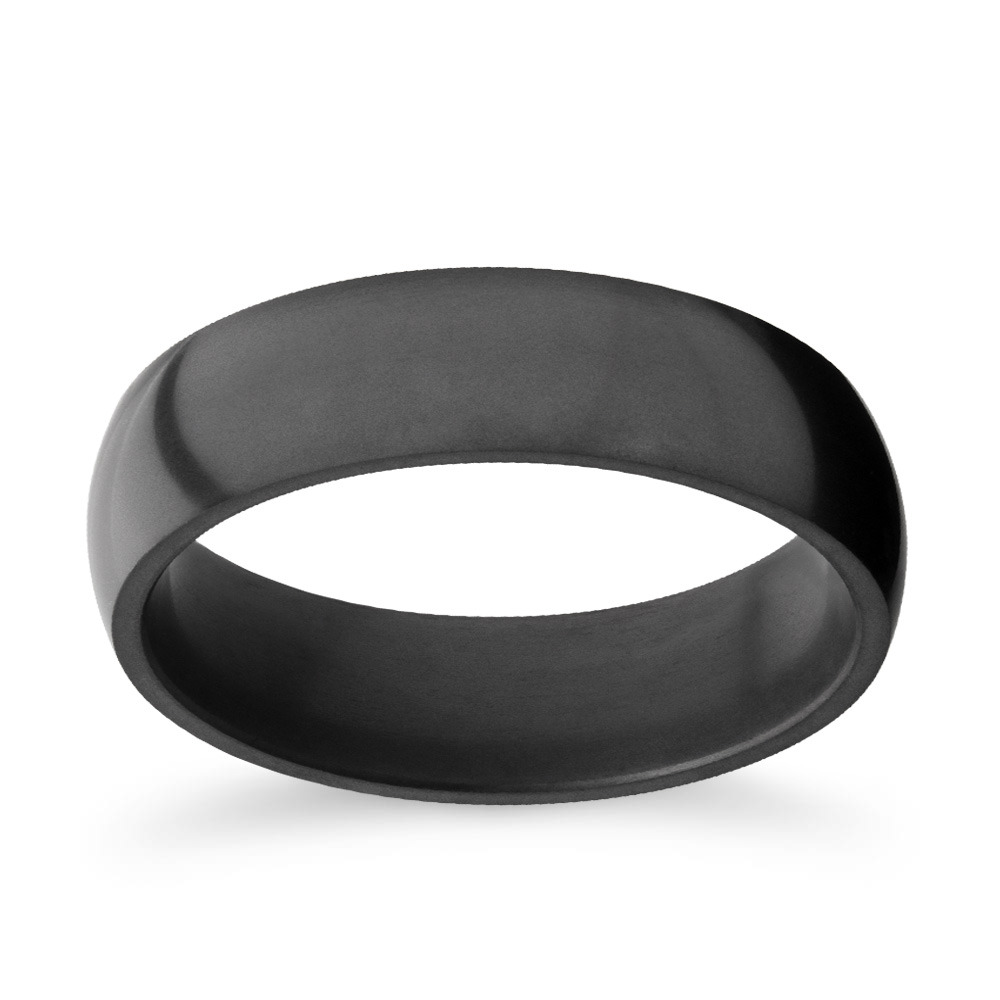 Simplicity at its finest. This piece is characterized by smooth, rounded edges that will always remain pristine due to the scratch-resistant properties of the material. Just like your undying love for your sweetheart, the black color finish will never fade either.
Elysium Nyx Matte Wedding Band
---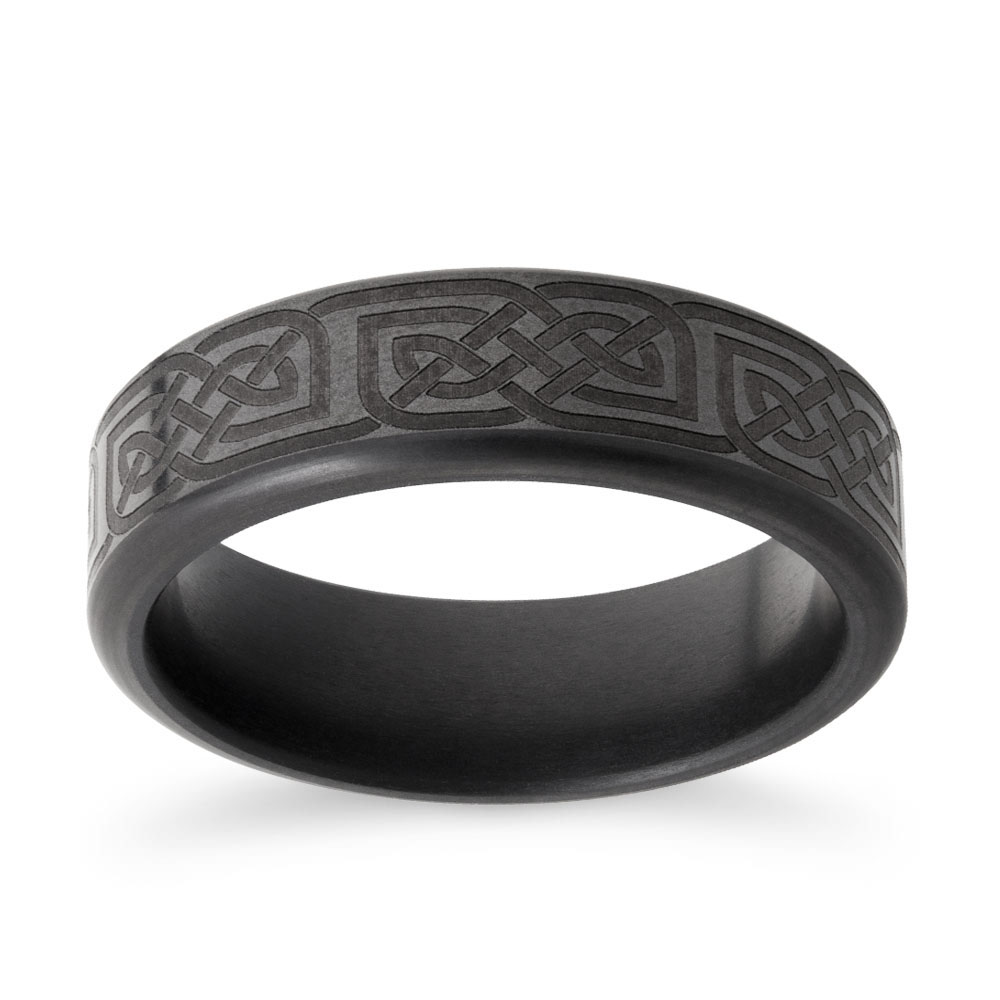 Looking for a little bit more detail? Feast your eyes on the intricate etchings that look striking against an ebony backdrop. A Celtic band with a contemporary twist, this piece showcases a trinity knot pattern — an ancient symbol that stands for eternal love.
Elysium Kratos Polish Laser Wedding Band
---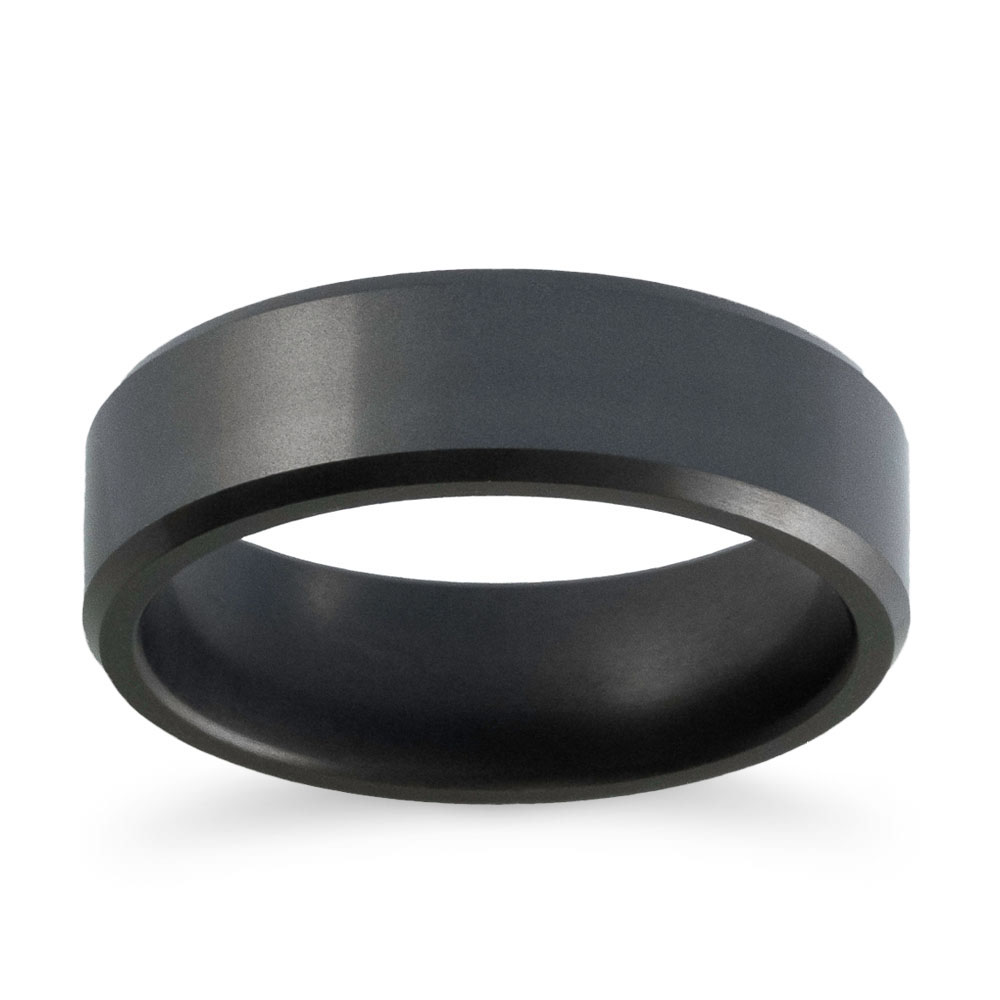 Set yourself apart from the crowd with an on-trend matte look. Redefining our expectations of precious jewelry, this piece doesn't sparkle, shine, or shimmer. If you're someone who lusts for luster, however, this band is available with a polished finish.
Elysium Ares Matte Wedding Band
---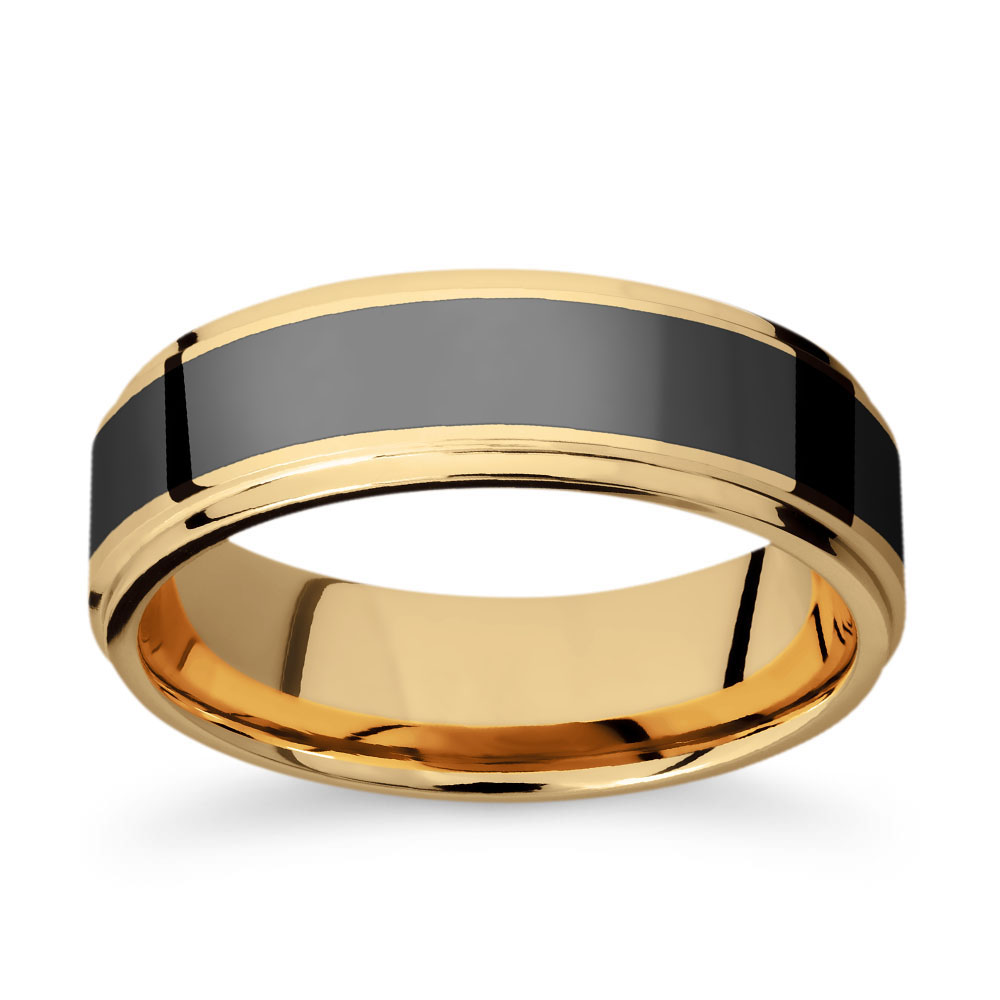 Want to be bold without straying too far away from tradition? Precious metals border this dramatic block color inlay. Choose from 14K solid Yellow, White, or Rose Gold to customize your band to perfection — all finishes are equally impressive.
Elysium Ares Polished Reverse Inlay Wedding Band
---
Just like the classic Elysium band but with a single silver stripe. This combination of precious materials offers a timeless aesthetic that will endure ever-changing jewelry trends — and the durable components will also withstand the wear and tear of everyday life.
Elysium Ares Polished Silver Inlay Wedding Band
---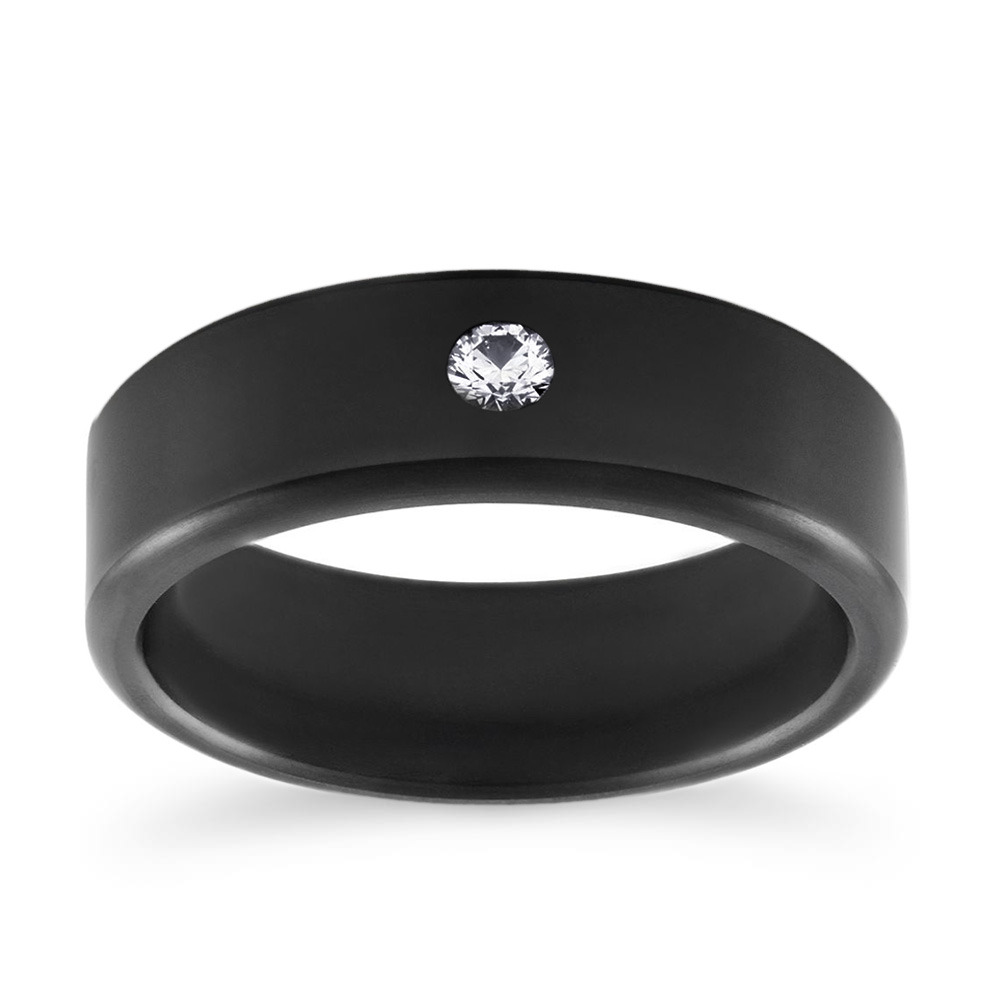 A subtle Lab-Grown Diamond brings a touch of elegance to this band, earning its well-deserved place on anyone's hand. Make a unified statement on your big day and beyond by wearing matching unisex wedding bands. The color black symbolizes strength and power, so what better way to manifest your enduring dedication to each other?
Elysium Ares Polished Diamond Inset Wedding Band

The Elysium Band Collection
Have we managed to lure you to the dark and mysterious side of jewelry design? Discover the full collection of sustainably made Elysium wedding bands here.