Choosing A Wedding Ring: What You Need to Know
Article by Scot
Now that the excitement of your engagement has passed, it's time to start thinking about the ins and outs of the big day. You probably have an endless to-do list, with flower arrangements and the food menu to think about, but don't forget the most crucial decision – the wedding bands. This guide on how to choose a wedding ring will help to take some of the pressure off of this overwhelming decision.
Will You Shop Together or Surprise Each Other?
While some couples prefer to choose each other's wedding ring as a surprise, others take on the responsibility together. This takes the weight off your shoulders so both of you can share your opinions. Reaching the final decision together is a no-brainer for many couples.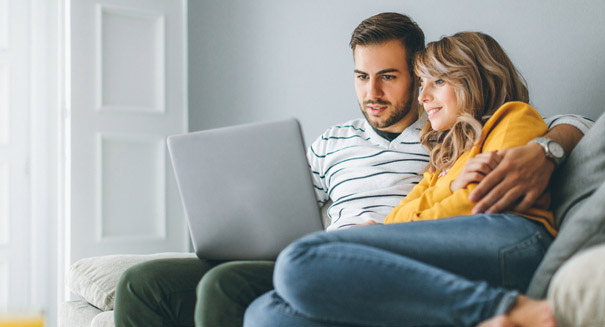 One easy, stress-free way to shop together is to visit an engagement ring website that has a Home-Try-On feature where you can try out the rings in the comfort of your home. Then mail them back after you've had a chance to view them on your hand for a while.
Find a Wedding Band that Matches the Engagement Ring
When choosing a wedding ring, consider how well it pairs with the engagement ring. If you haven't yet bought an engagement ring, opting for a matching set can help you know with confidence just how well they complement each other.
Another foolproof option to find a band that matches is to return to the jeweler where you purchased the engagement ring. Most will be honored to help you find the perfect wedding band and have the knowledge to ensure it pairs well with the engagement ring.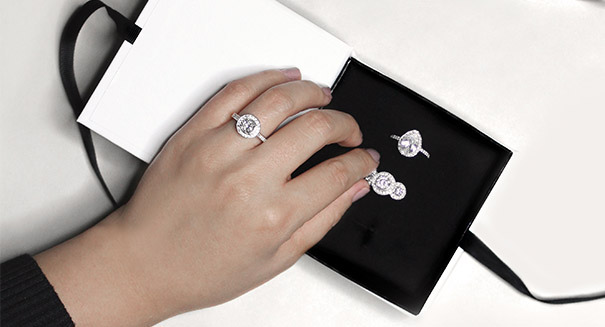 Popular Wedding Ring Styles
Consider popular styles when making your pick, but don't be afraid to choose something a little more daring. The most important thing? Select a style that you will love for the rest of your life by making sure it aligns with your values too.
Popular Men's Wedding Rings
These timeless and sleek wedding bands can generally be ordered in a variety of finishes to fit your style: polished, satin, stone, cross satin, sand blast, wire matte and hammer.
Why shouldn't men enjoy the glitz of sparkling Lab-Grown Diamonds in their wedding bands too? Check out this popular band with stones set halfway around the band.
Let your personality shine through with a unique wedding band featuring textures, engravings, or colorful Lab-Grown Gemstones. Be sure to find a reputable jeweler who is willing to work with you to create the perfect ring that you'll enjoy wearing forever!
Popular Women's Wedding Rings
Deciding between White Gold, Yellow Gold, Rose Gold, or Platinum is difficult. But the good news is that, with a two-tone ring, you don't have to settle for just one!
Opt for an eternity ring to represent your infinite love for one another. These rings are made with diamonds that wrap around the whole finger.
If you are a lover of nature, choose a beautiful ring with floral features or intertwining vine designs.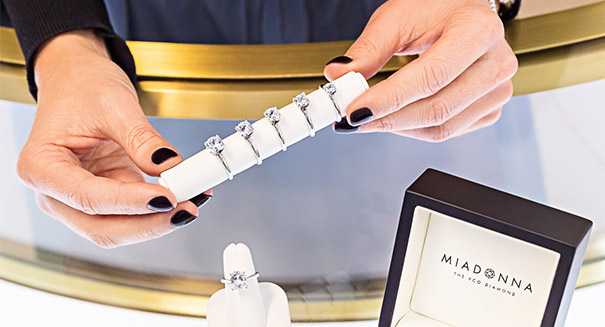 The Perfect Match Is Grown in a Lab
Take the time to mull it over and try each wedding band on to see which feels like the one for you. Remember that while the style is important, it isn't everything, as the origins of your ring are crucial to know. Make the ethical decision by opting for a ring created using recycled precious metals and Lab-Grown Diamonds and Gemstones. Make sure that your wedding bands represent your life and love together, not harm to people in diamond-mining communities.
Select the perfect wedding rings so you and your partner can wear them with pride for the rest of your lives. With the right ring, your wedding day will be everything you dreamed of.