Top 6 Inspirational Two-Tone Engagement Rings
Article by MiaDonna
Each ring in our collection of ethical two-tone engagement rings is named after the iconic neighborhoods of Portland, Oregon, the founding location of MiaDonna. The versatility of this ring style is that we can handcraft beautiful, inspirational rings with either one or two metals to suit your partner's taste and style.
Two-tone rings are a unique choice that is fast rising in popularity. They harness the best of both worlds with two precious metals together, but they can also represent the joining of two souls. It is because of this that they are a favorite choice for engagement rings, symbolizing the unification of your lives.
Are you interested in a two-tone engagement ring for your fiancée-to-be? Keep reading for our top six stunning picks.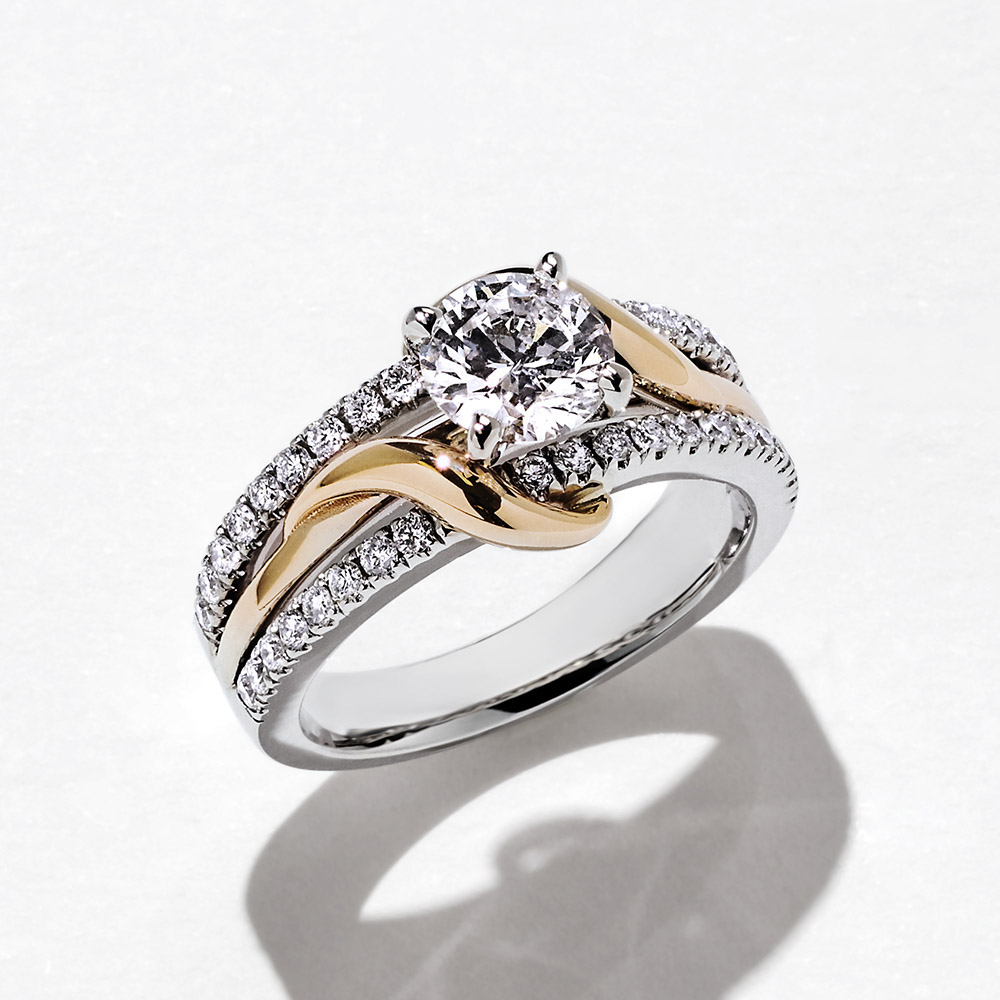 Your eyes won't know where to rest when you feast them on the elegance of the Vine. It features many detailed elements intertwined for a dazzling finish that oozes luxury and opulence. A two-tone Lab-Grown Diamond band set with a center-stone of your choice.
Vine Two-Tone Engagement Ring: Starting at $1,500 (setting only)
---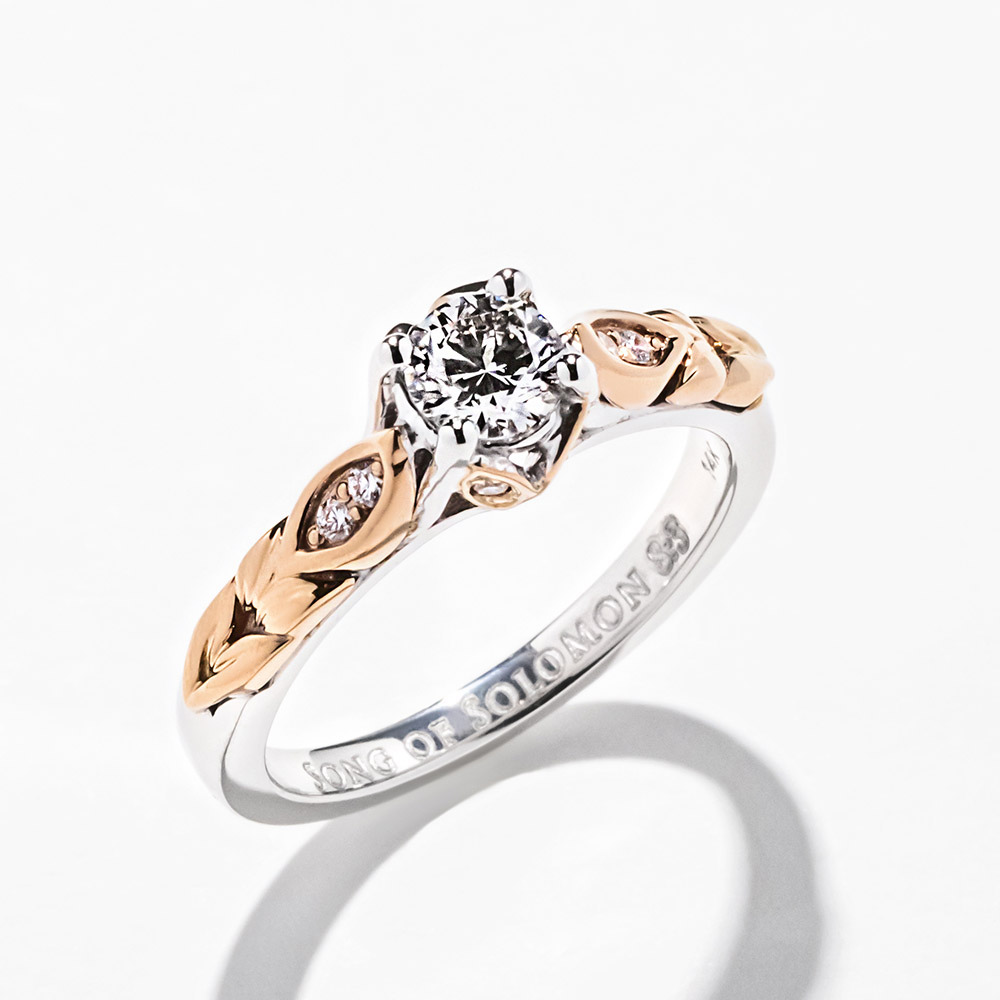 ---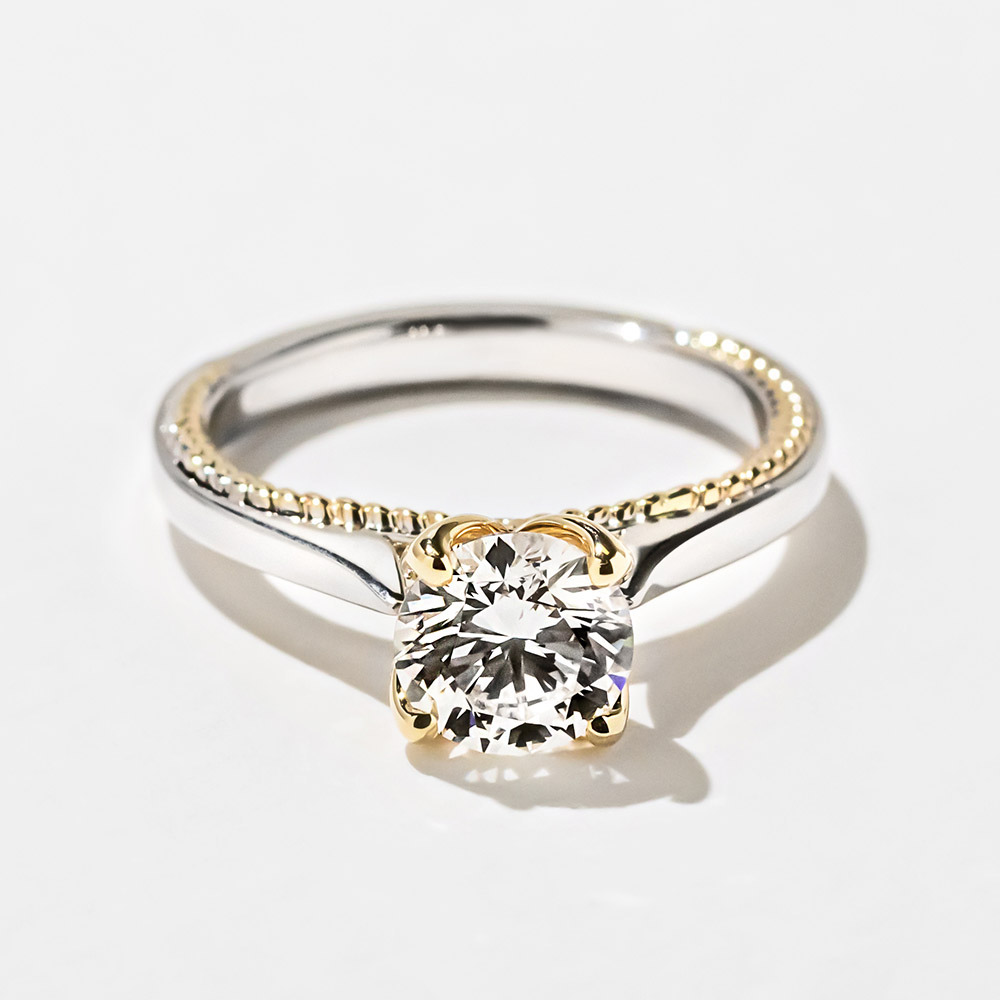 The Burnside offers more than meets the eye at first glance, with a twisted design winding down the inner and outer edges of the band. Your chosen Round Cut Center stone is showcased in a 4-prong floral head, and you can accentuate this detailing with a contrasting metal color scheme.
Burnside Two-Tone Engagement Ring: Starting at $950 (setting only)
---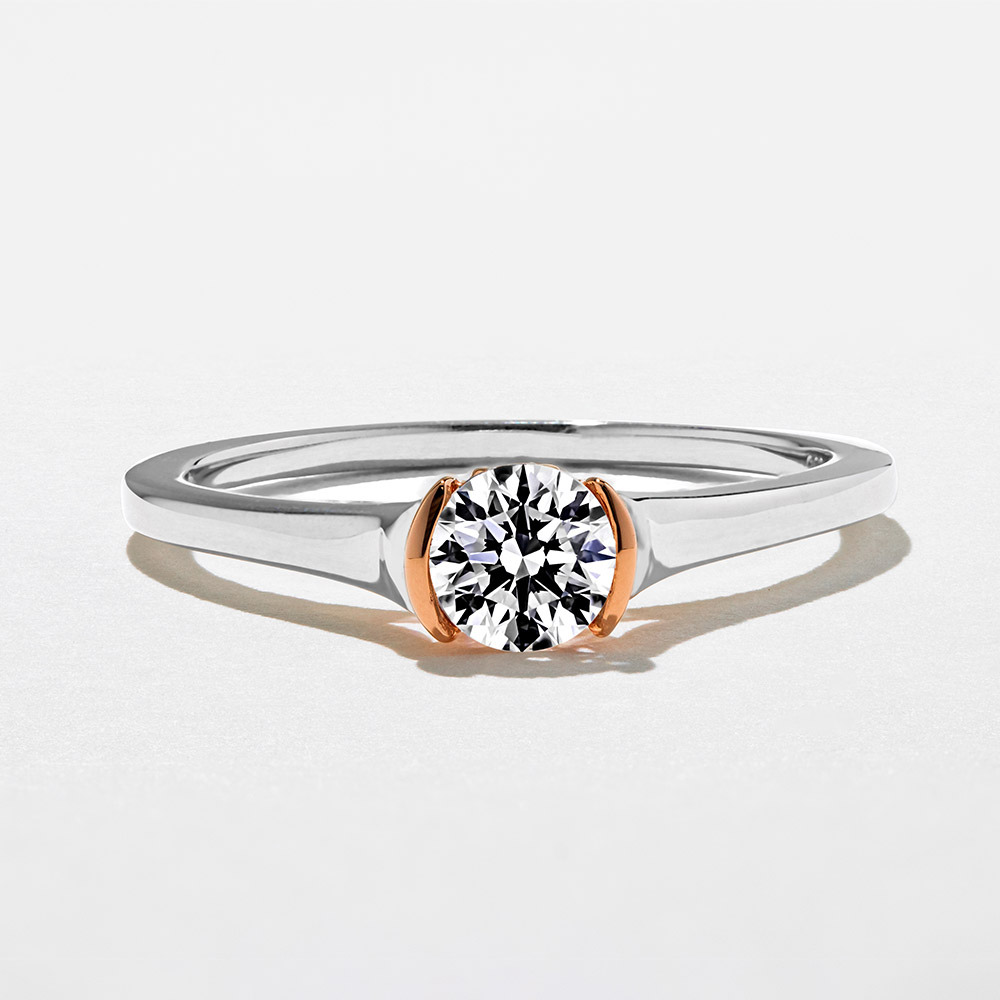 A modern solitaire engagement ring is ideal for those with active lifestyles. This gorgeous ring embraces the beauty of simplicity, featuring a Round Cut center stone in a half bezel head accentuated with two petite Lab-Grown Diamonds at the prong head. Another side of this ring comes to life when you choose white and yellow gold.
Irving Two-Tone Engagement Ring: Starting at $995 (setting only)
---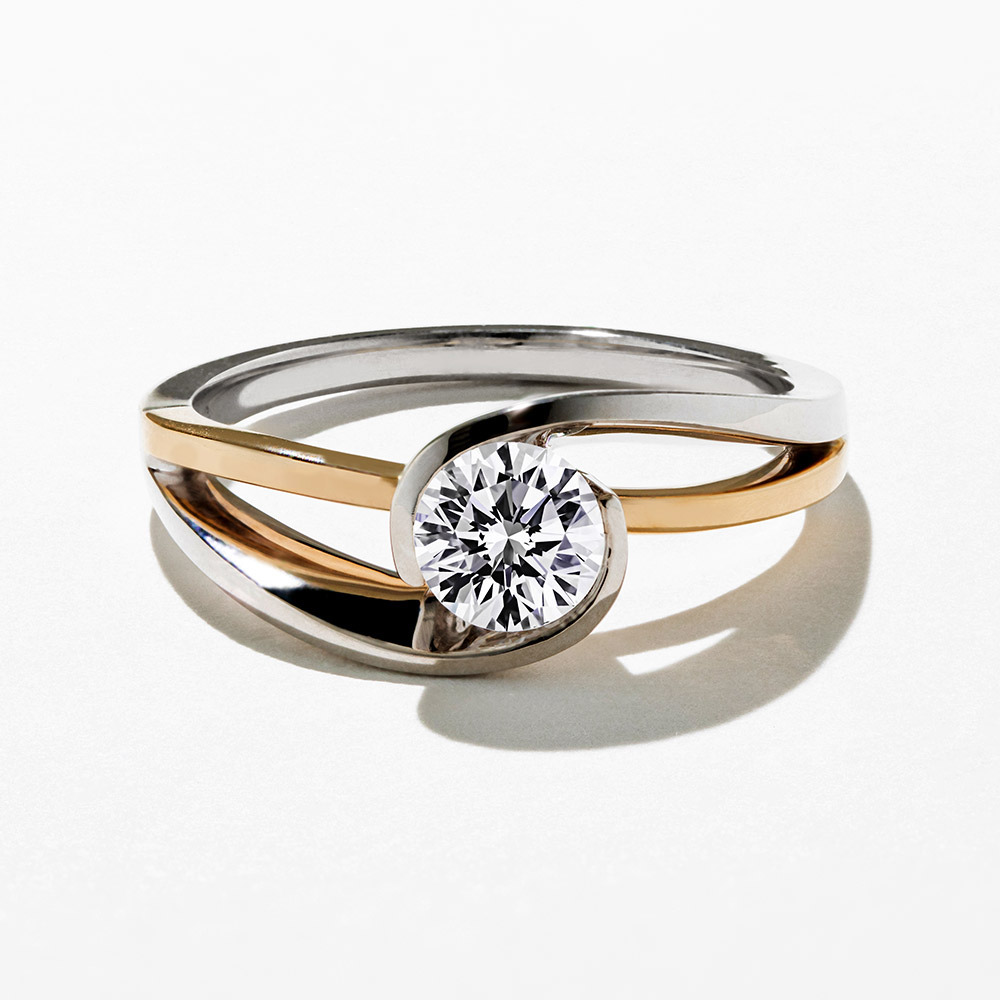 This stunning swirl design showcases a Round Cut center stone with a wrap-around bezel on a split shank two-tone band. Make your Lab-Grown Diamond or Lab-Grown Gemstone shine even brighter when you opt for contrasting precious metals like White and Rose Gold to be the backdrop.
Hoyt Two-Tone Engagement Ring: Starting at $850 (setting only)
---
Hidden halo engagement rings with Lab-Grown Diamonds are a subtly extravagant choice made even more special when you combine this with two-tone metal accenting around the center stone. This two-tone ring displays the Oval Cut center stone of your choice atop a hidden halo of Lab-Grown Diamonds, adding a dazzling finish from every angle.
Maverick Two-Tone Engagement Ring: Starting at $995 (setting only)
Combining two different metals in the band adds complexity and a unique quality to your engagement and wedding rings. Opt for something different and select a ring with depth to its charm so your loved one can get lost in its exquisite beauty. Looking for a ring that they'll stare at day and night? Shop our stunning collection of two-tone rings now.