The Everyday Jewelry Gift Guide for 2022
Article by MiaDonna
Jewelry is one of the best gifts you can give, because a quality piece is both beautiful and durable, lasting a lifetime and beyond. Offering a present that can be kept in their family for generations truly is the gift that keeps on giving. For birthdays, anniversaries, holidays, and more, select a keepsake jewelry item to make that special person smile.
A stunning pair of earrings or a timeless bracelet that they can dress up with a breathtaking evening gown or dress down for a casual lunch are some of the best jewelry gifts. So if you are in doubt about what to get for somebody special, stick to what we know people have loved for thousands of years – timeless pieces of jewelry that can be passed on for generations.
Keep reading for our favorite eight pieces for 2022 and give presents this year that hit the nail on the head every time.
Classic styles can be paired with a range of looks, adding a finishing touch of luxury. Less is more with this pair of minimalistic marquise studs. Customize in Yellow, Rose, or White 14K Gold to suit your loved one. Adding a touch of elegance to any outfit, this subtle accessory finished with marquise cut Lab-Grown Diamonds will bring any style together.
Marquise Bezel Set Stud Earrings: $395
---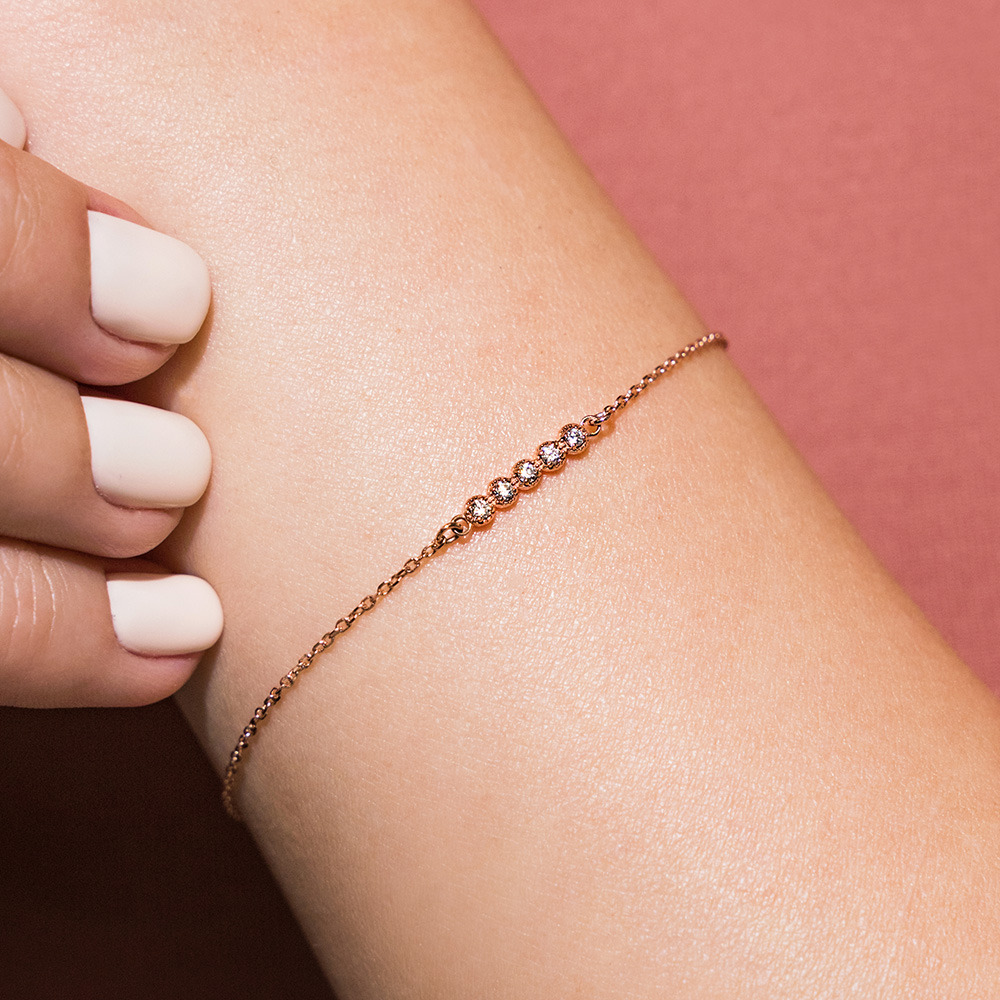 Featuring five gorgeous 1.5mm Lab-Grown Diamonds in 14K Gold of your choice, this bracelet embodies beauty and grace. This versatile accessory can complement any outfit, making it a wonderful gift for any occasion. It features intricate detailing that everyone can appreciate, whether it is a present for your mother, sister, girlfriend, or partner.
5 Stone Diamond Bar Bracelet: $362
---
Unique filigree detailing on the casing of this pendant necklace makes it stand out from the rest. Make your decision from various Lab-Grown Gemstones and Diamonds for a customized finish, and alter the size to make this necklace truly theirs. While it matches perfectly with the Filigree Bezel Earrings, it also makes a touching standalone gift.
Filigree Bezel Pendant: Starting at $297 (setting only)
---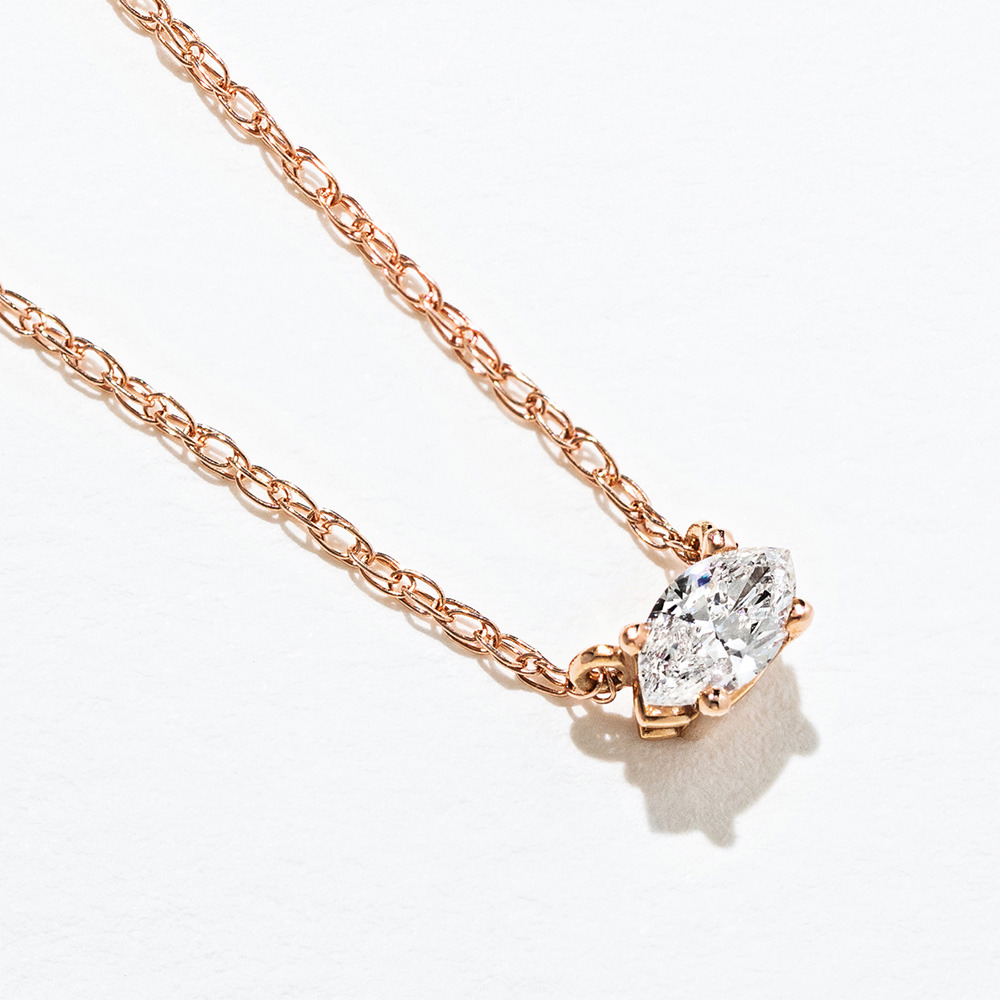 As personal jewelry tastes vary widely, sometimes minimalism can be just what is needed. Featuring a delicate yet dazzling Lab-Grown Diamond in either a straight Baguette, Marquise, or Oval cut, this necklace has room for adaptation. You can also choose your preferred type of metal to create the simple and dainty jewelry of their wildest dreams.
Petite Basket Necklace: Starting at $545
---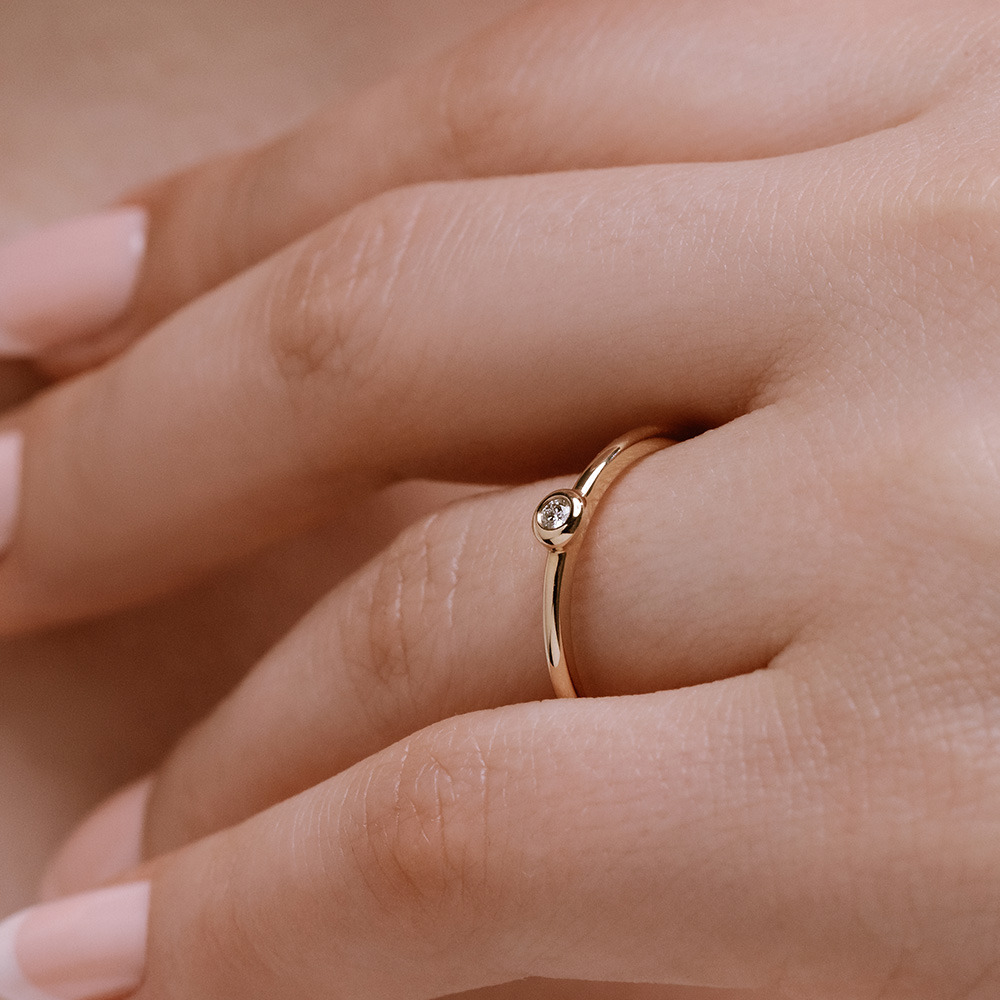 Set on a smooth plain metal band, this ring pairs perfectly with other stackable rings or engagement rings, making it a perfect anniversary gift. A 0.03ct round cut Lab-Grown Diamond is the star of the show with the Glow, and it makes for a sweet piece of diamond jewelry with an exquisite and sophisticated look.
Glow Stackable Band: Starting at $495
---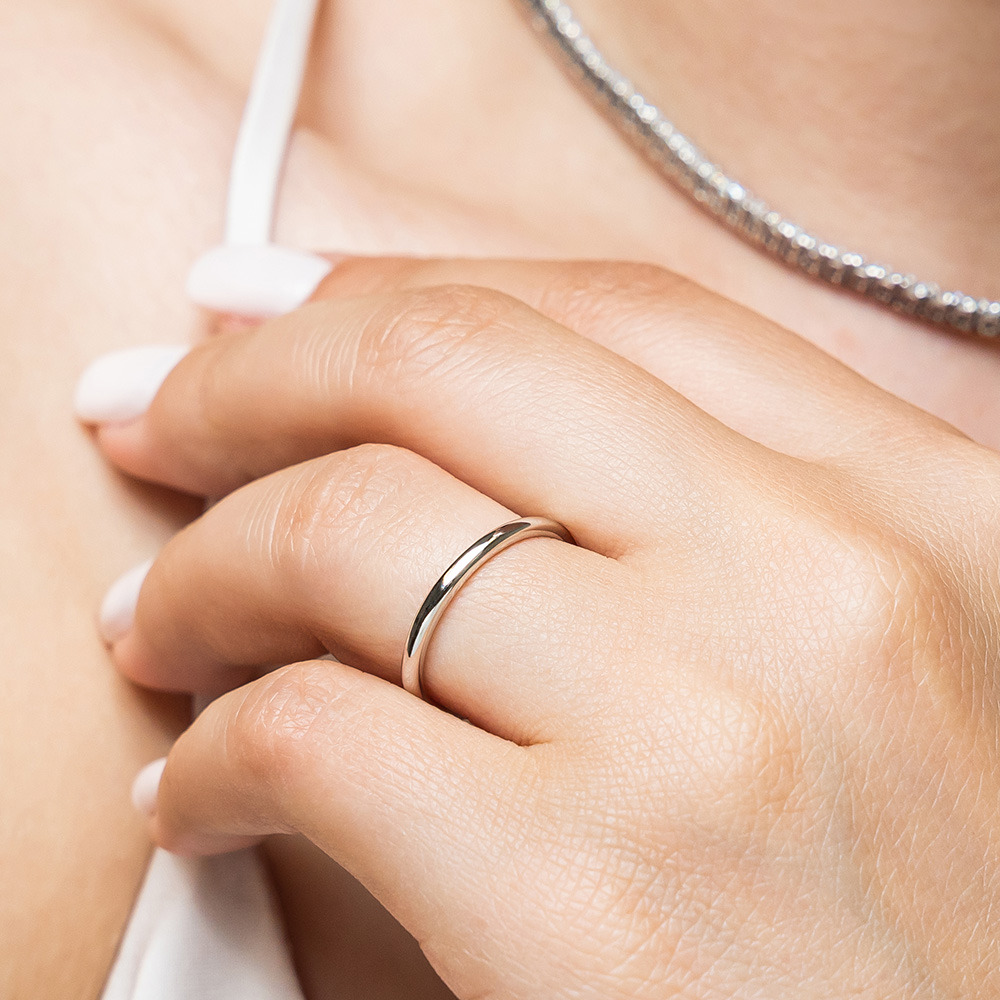 Simplicity is key with the Dior, letting the beauty of the metal of your choice shine through. Its smooth sides means it sits flush against other stackable styles, making it a great addition to other rings. This is a classic piece of everyday jewelry that they can style however they want by keeping it minimalistic or spicing it up.
Dior Stackable Band: Starting at $450
---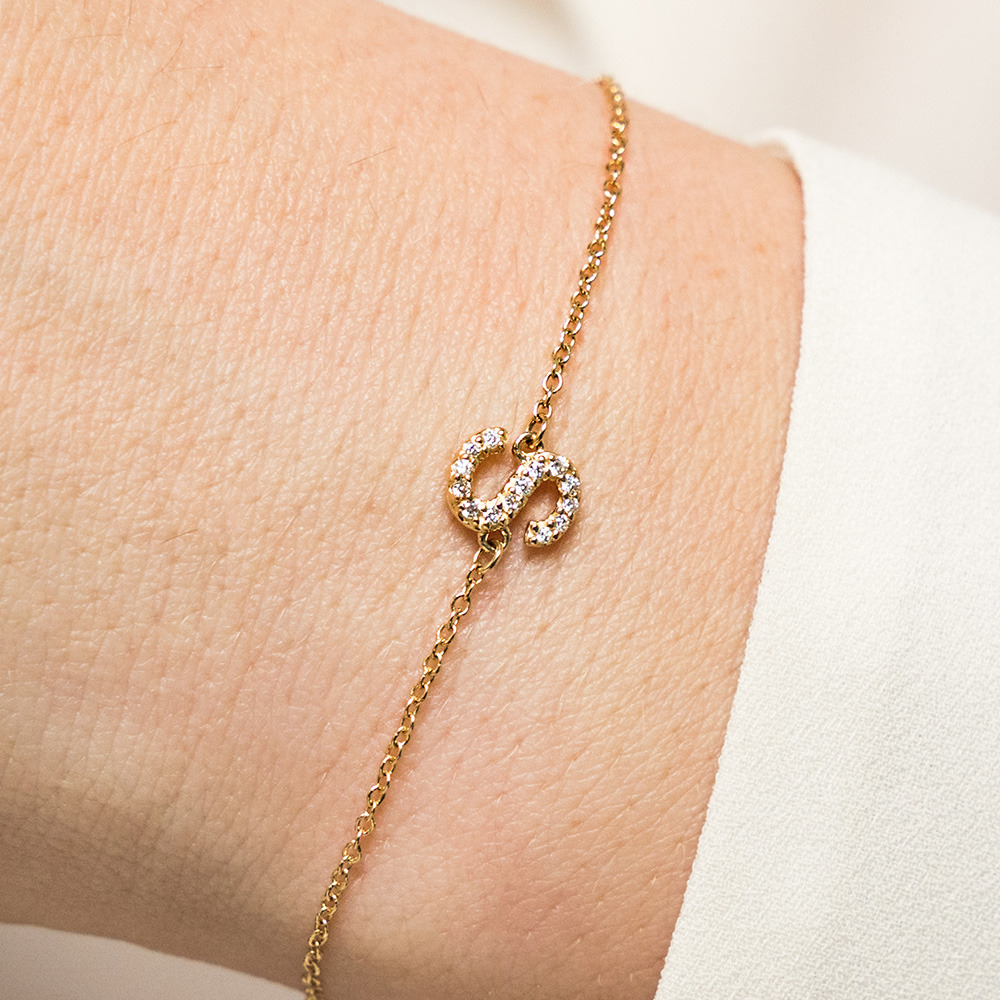 For a piece of jewelry that is perfectly personalized, choose the Diamond Initial Bracelet. It features a single letter to represent their name accented with 0.05ctw Lab-Grown Diamonds. So whether it's for your wife's birthday or daughter's graduation, make their day with a unique necklace.
Diamond Initial Bracelet: $468
---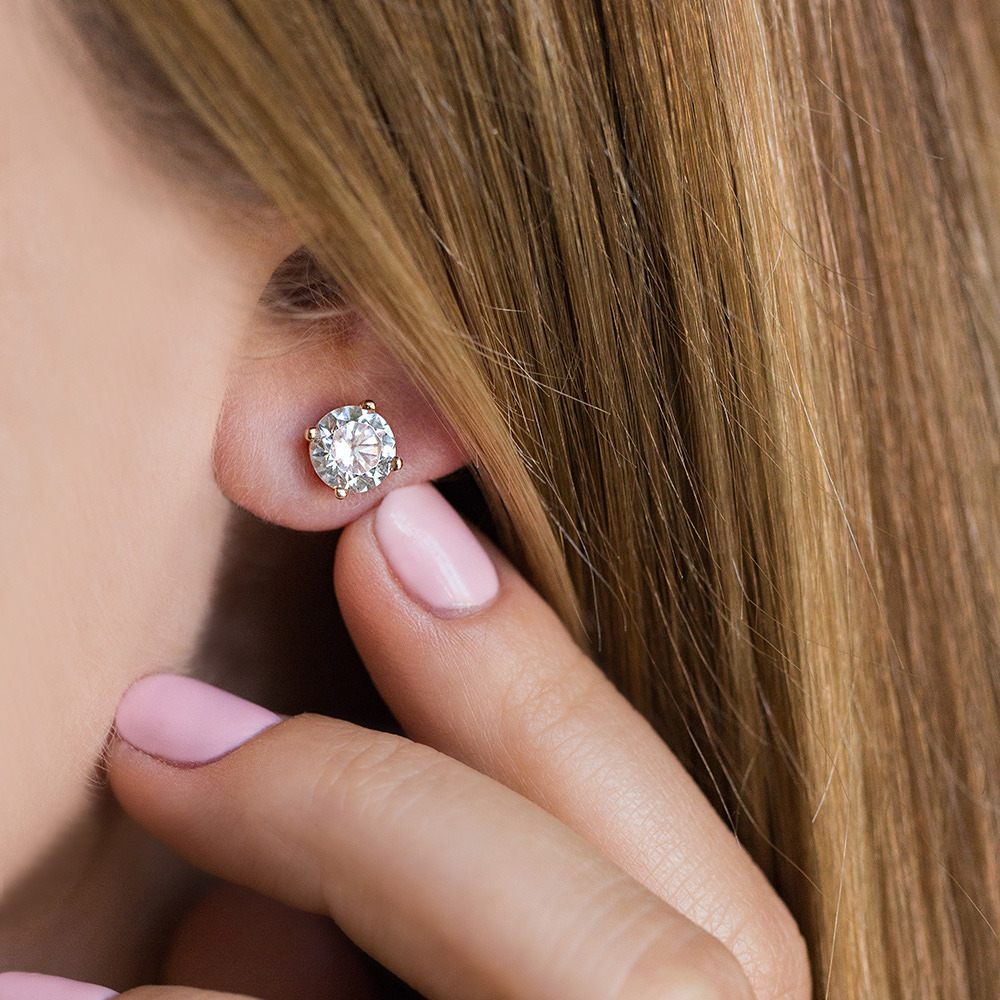 These studs are a staple of any woman's jewelry box. See your chosen center stone type and size in a sturdy four-prong setting, displayed against your preferred metal type. Despite oozing luxury indulgence, these earrings are incredibly affordable, making them an ideal gift. Simple, elegant jewelry completes any outfit.
Basket Stud Earrings: Starting at $265 (setting only)
Whatever the occasion may be, a timeless piece of jewelry always makes for an excellent gift idea. Make your favorite person smile by reminding them how much they mean to you with a premium quality set of earrings, a necklace, a bracelet, or a ring.
Select your favorite style and adapt it with their preferred color of metal and a Lab-Grown Gemstone to add a personalized touch to their gift, making it even more meaningful.
Whether you want to celebrate an achievement in your friend's career, a milestone anniversary with your wife, or a life event such as a graduation, choosing a piece of everyday jewelry is always a good idea.