How to Celebrate Your 2021 Summer Anniversary in Style
Article by
Whether you've been together one year or fifty it's important to celebrate the occasion in style, especially after the year we've all had! It's very possible that your anniversary last year consisted of falling asleep on the couch together with bellies full of take-out after yet another binge of your favorite series on Netflix. This is the year to not only celebrate another year together but that your relationship grew even stronger during 2020. With places opening back up, this is the summer to go all out and really celebrate your love. Make up for last year, plan a little getaway, and get yourself or your partner a jewelry item so you both remember this anniversary forever! And hopefully, forget the last one.
With borders opening and freedom to travel again, we are broadening our horizons from the patio to foreign places. Hopefully your anniversary travel ideas include standing out on vacation with Lab-Grown Diamond accessories. We spoke with our Sales Manager, Justine to narrow down our favorite anniversary jewelry gift ideas. Each piece is a versatile, classic style your partner or you can add to the jewelry collection and accessorize with any outfit! Is the jewelry a surprise? Be sure to protect your gift and maybe surprise them with a gorgeous Eternity Band during dinner as opposed to your day at the beach where it could potentially disappear in the sand. Add a little extra sparkle to your lives to enjoy your 2021 anniversary in style.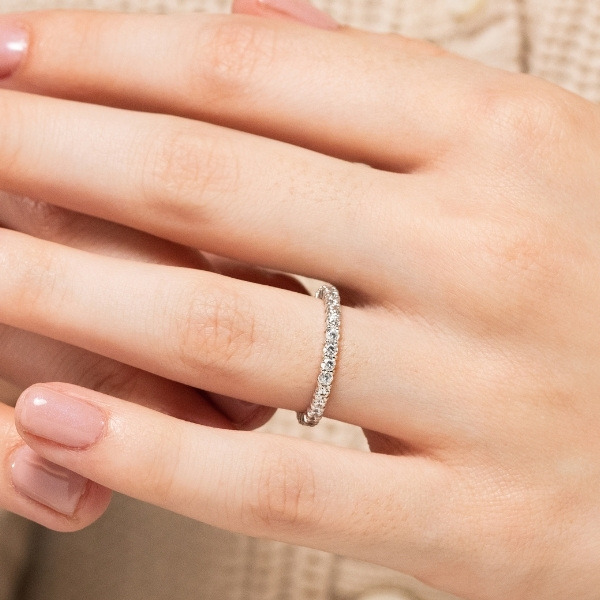 One of our favorite choices for an anniversary gift, the eternity band sparkles from every direction. This is a great gift selection for a first and tenth wedding anniversary, as a reminder of the time you've been together.  
Eternity Lab-Grown Diamond Band: Starting at $1,323
---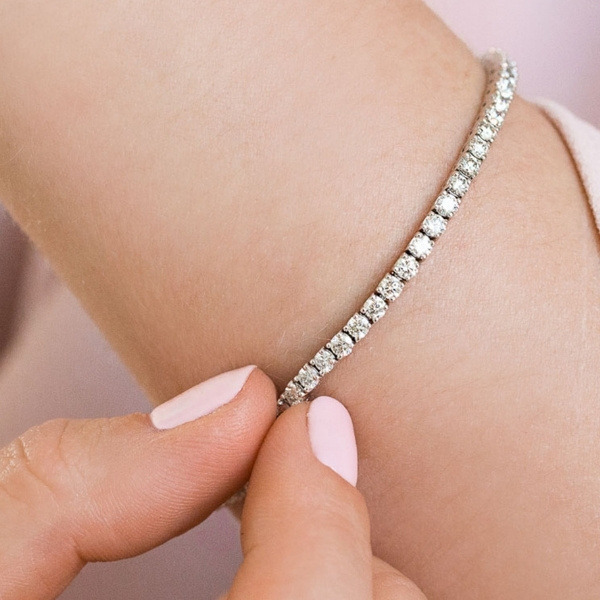 A tennis bracelet gives them the sparkle they need after spending another year with you! Just kidding. On a serious note, they do deserve it after 2020. Remind them of how special they are with this stunning bracelet.
Lab Grown Diamond Tennis Bracelet: Starting at $2,495
---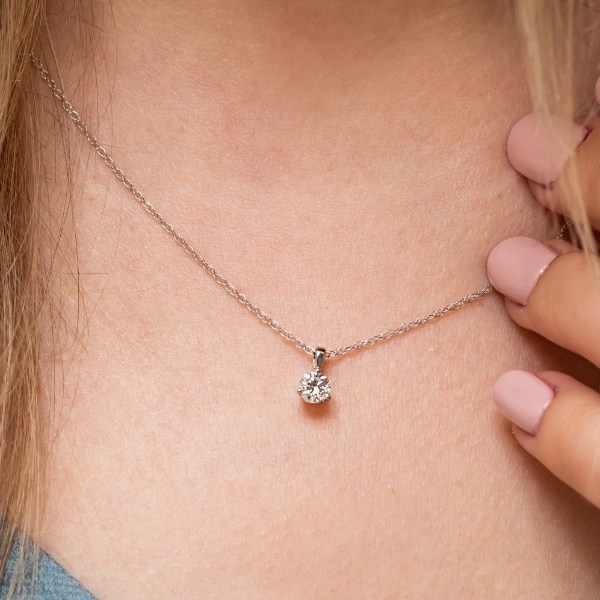 This is another classic piece your partner will adore. If you notice your love wears necklaces, they will appreciate adding this into the mix. Stacking necklaces are all the rage right now.  
Basket Pendant: Starting at $240
---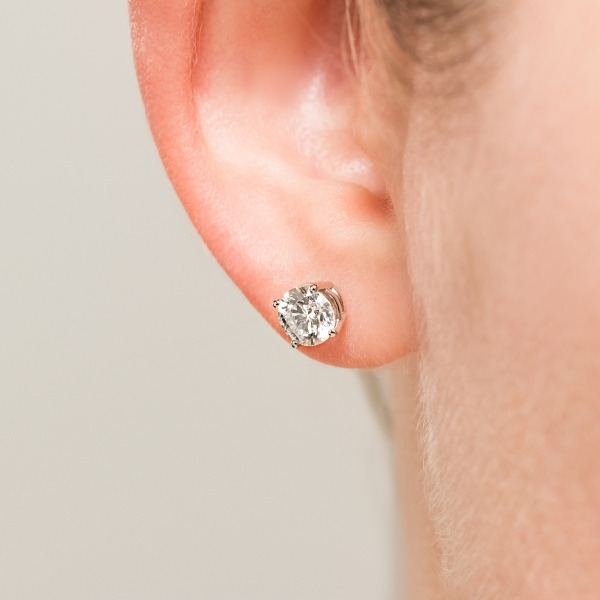 If your partner is lacking basket stud earrings they will more than treasure this gift. These earrings complement any outfit and are a must-have in the jewelry box.
Basket Stud Earrings: Starting at $252
---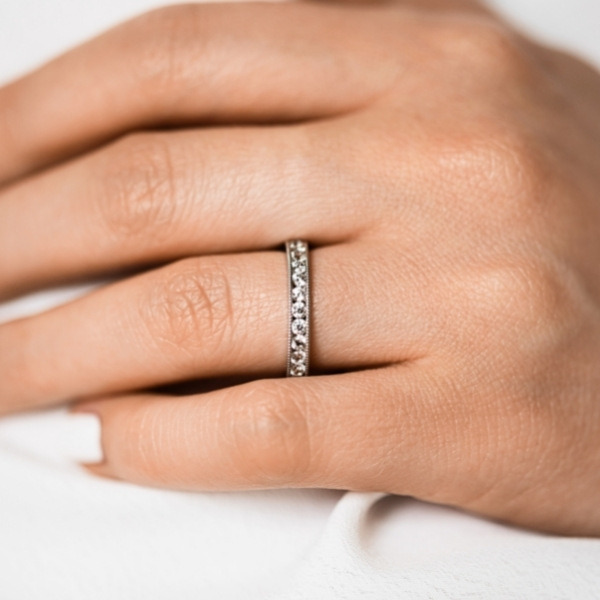 With beaded edges, this ring gives an antique feel to the eternity band. If your partner has an active lifestyle this band is easy to keep protected as the stones are very secure in this setting.
Eternity Milgrain Band: Starting at $1,323
---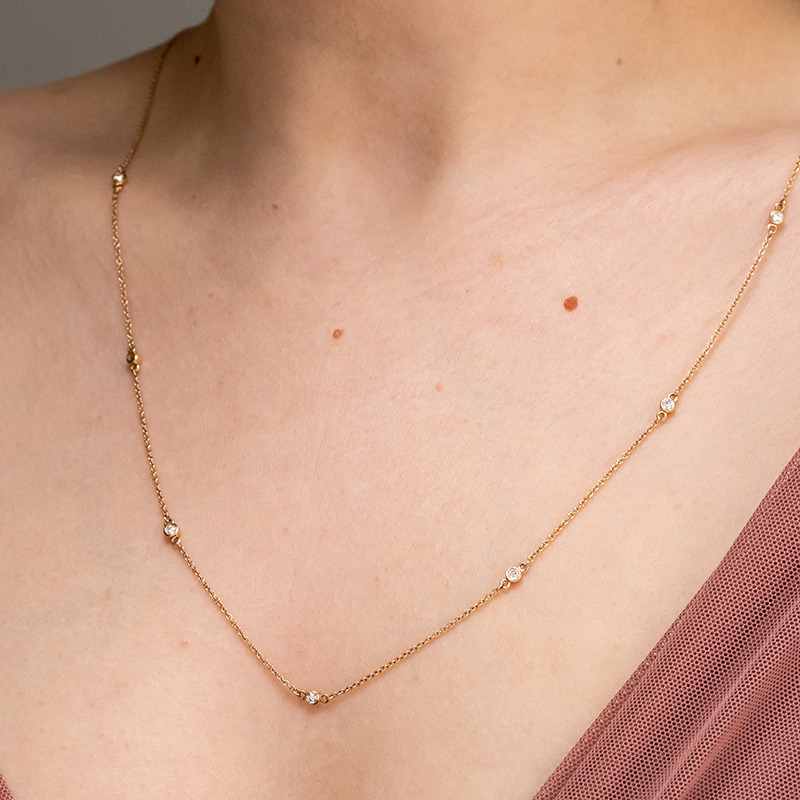 If your anniversary is coming up this summer, there is time to plan a fun celebration for you and your loved one. Think of it as combining two anniversaries into one, and make it stand out as one you'll both remember. Jewelry is sentimental and lasting, making it a great addition to whatever it is you two embark on. Here's to many more years of love and good health!