When you choose a Lab Grown Diamond over an earth-mined diamond you are already saving up to 40% so you can get a bigger diamond for your budget!! But if finances are tight and you want to save even more, we have beautiful styles to recommend, as well as tips to get more carats for less. We want you to get as close to the perfect engagement ring as possible without breaking the bank! We have many ethical rings in a variety of styles- whether you would like to go for a classic look or find a unique engagement ring, there are plenty of affordable options to choose from.
We have a few suggestions to help you cut costs strategically. For your center stone go a tiny bit smaller- a Lab Grown Diamond weighing 1.98ct can be significantly less expensive than a Lab Grown Diamond weighing 2.0ct, but with no visual size difference. If you go down in clarity and color and go up in cut you will have a center stone with an excellent cut that hides imperfections. Our last suggestion is to choose rose or yellow gold for the ring setting to mask any color in the diamond. A lower color grade diamond (J-K) will be more noticeable in white gold, but in yellow gold, you won't notice a thing!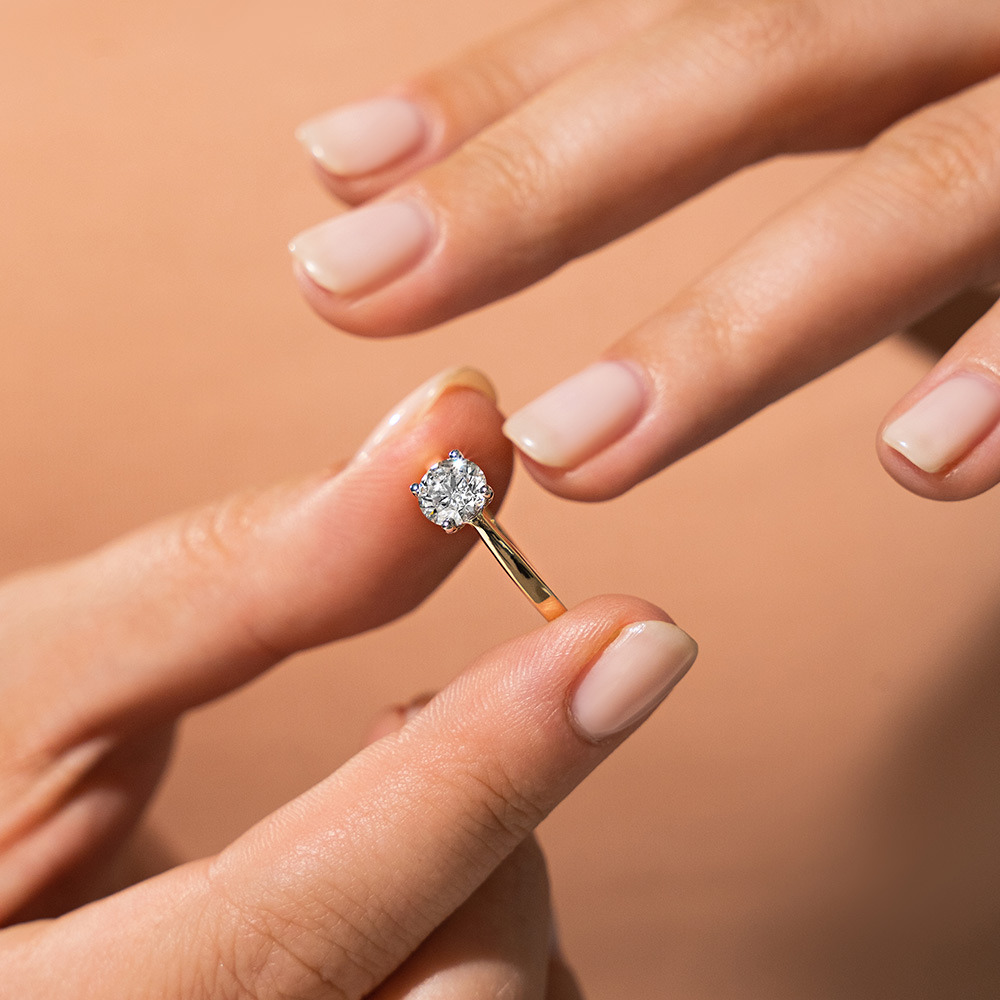 The Blonde is a timeless and elegant setting that keeps your center stone the main attraction. Try this traditional style with an oval or round shape and a brilliant-cut to make it stand out even more!
Blonde Engagement Ring: Starting at $578
---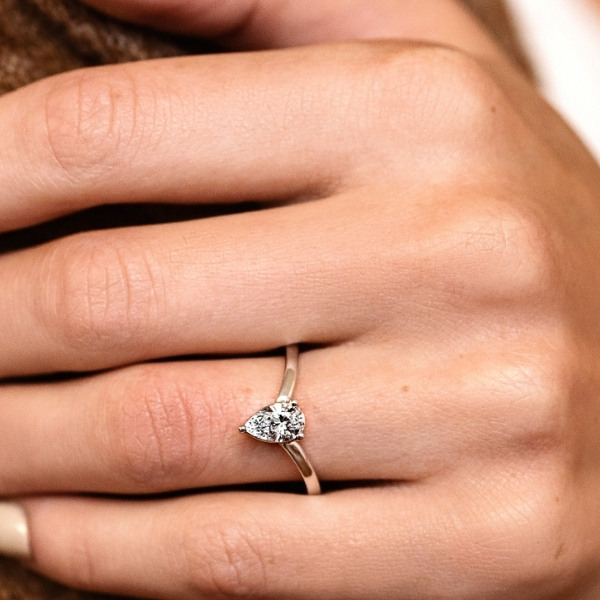 It's no mystery why the pear shape is trending right now. The Lyanna band moves in the direction of the pear center stone coming to a fetching triangular point giving this ring an even more unique look.  
Lyanna Engagement Ring: Starting at $683
---
The Mod has an organic twist with a modern feel. This ring is ideal for anyone who has an active lifestyle and wants a bezel setting, but also desires a style that stands out from the norm.
Mod Engagement Ring: Starting at $597
---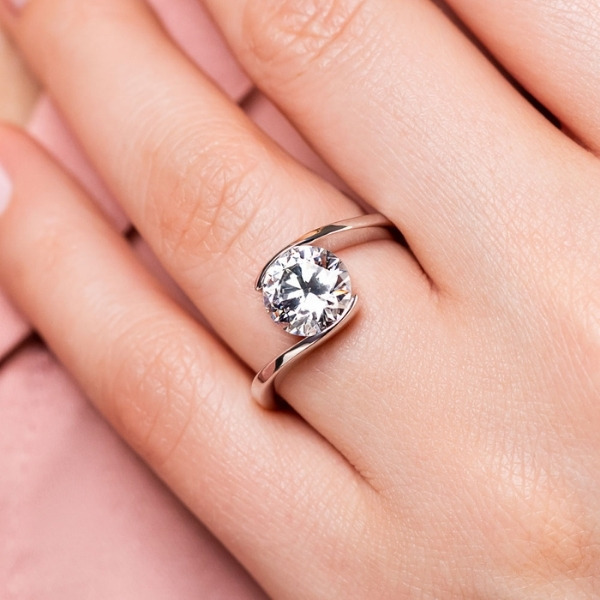 Do you want a distinctive ring that doesn't have prongs? This ring is breathtaking with its twisted slender shank that securely holds your choice of center stone in place, much like a tension setting.
Daci Solitaire Engagement Ring: Starting at $683
---
The Traditional is a style we love and will always come back to as a favorite. The minimalist, clean setting amplifies the look of your Lab Grown Diamond while providing a neutral style that goes with every look.
Traditional Engagement Ring: Starting at $597
---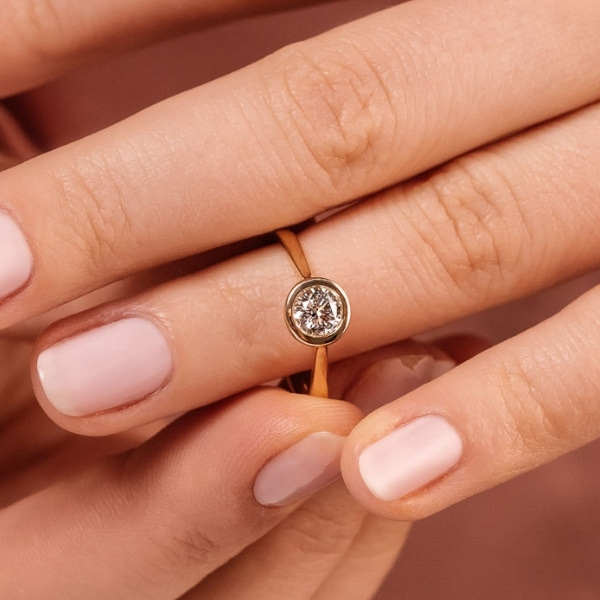 The Elsa is the perfect ring for active types! With a smooth low profile bezel setting, your Lab Grown Diamond will be able to join you on any adventure. Your center stone is secure in this beautiful setting.
Elsa Solitaire Engagement Ring: Starting at $625
---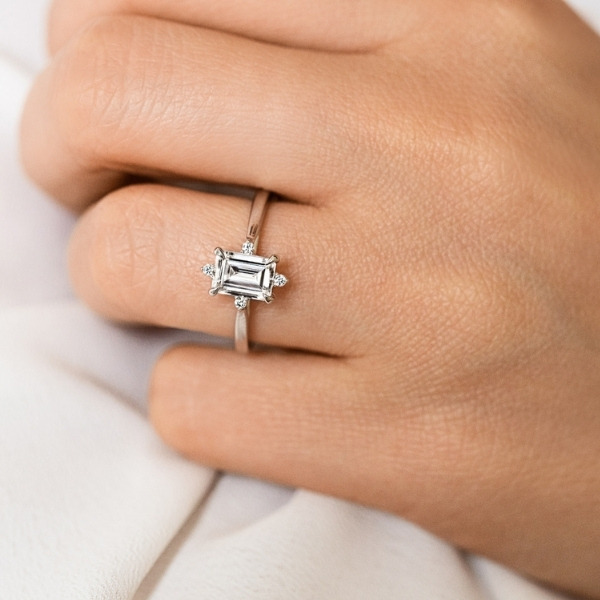 Zara is a very sophisticated and unique design. This ring features an emerald-cut center stone with four round recycled diamonds set on each side. If you crave subtle accenting this is the ring for you.
Zara Engagement Ring: Starting at $662
---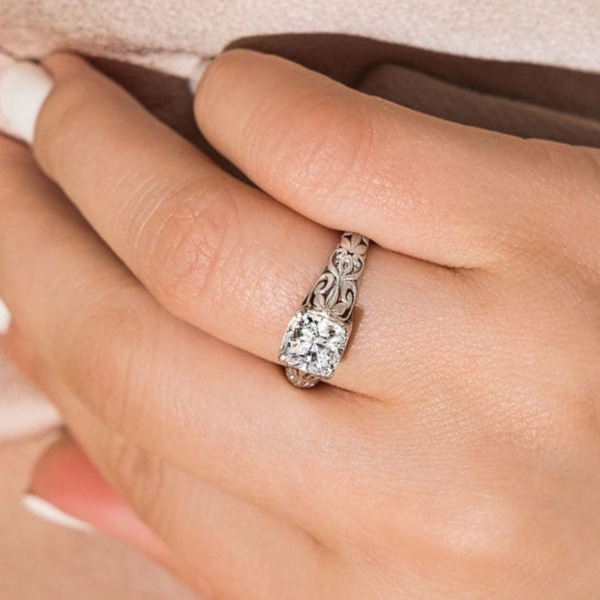 The Tory is the ring for those desiring a vintage look. With an antique feel, the delicate filigree details throughout the shank give this ring extra flair. Our favorite recycled metal choice for this ring is white gold.
Tory Engagement Ring: Starting at $683
---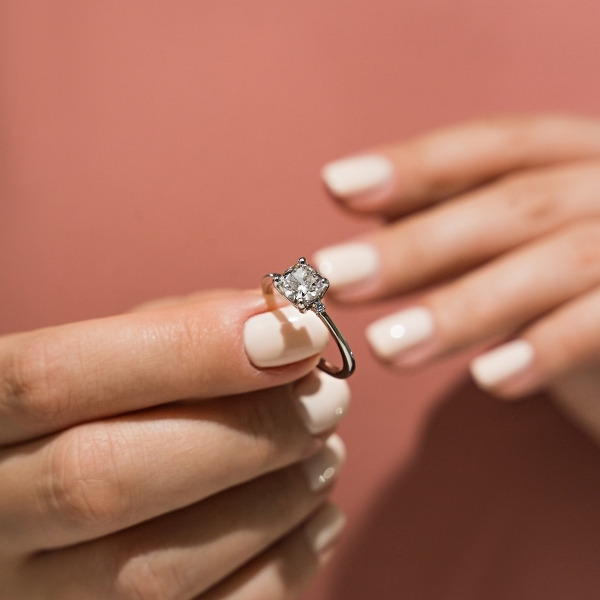 If you are desiring a little diamond accenting, consider the Elodie for your forever ring. Still within an affordable price range but accented by a single recycled diamond on either side, this ring has that extra sparkle. 
Elodie Engagement Ring: Starting at $684
---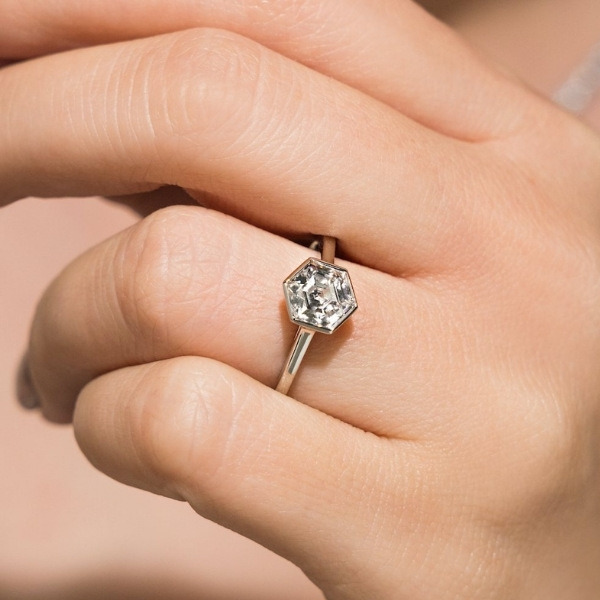 We want you to have the most beautiful ring you could hope for at an affordable price. As you start your new life together, you deserve to look down and adore the ring you chose! We hope you found a style you love and found our Lab Grown Diamond shopping suggestions useful. For even more, browse all of our affordable engagement rings. Remember that in the future, you can always upgrade your center stone or restyle your ring. Our Personal Shoppers are here to help you get creative and find a design you'll be happy with for many years to come!