We are the jewelry industry rebels, and we are here to positively impact our communities near and far! We pride ourselves on being an ethical jewelry company that provides 100% conflict-free items at an affordable cost. It is our mission to improve the lives of people affected by the diamond and gold mining industries while providing fine jewelry alternatives that have a significantly lower environmental impact. We started with the goal to give back and improve the planet, and that will always be our highest priority. We've listed some jewelry trends to pay attention to when looking for sustainable options, and what our personal efforts are in each category. Not all sustainable jewelry is created equal, and it's important to look out for terms describing a jewelry piece such as recycled metal vs. 100% recycled metal.
The mining process of gold can cause as much conflict as diamonds, if not more! Gold has a long history of violence and environmental damage, and it's becoming worse as prices rise and smugglers are hurrying to capitalize on the current economic situation. When jewelry shopping, you may have noticed some companies advertise that they use recycled metals. Unfortunately, this is misleading because they can use a percentage of recycled metal in a ring while the rest of it is funding the current conflicts in Africa. When selecting jewelry that is sustainable make sure to look out for recycled metal vs. 100% recycled metal. All our jewelry is made with 100% recycled metals which include gold and platinum that have been melted down to be reused.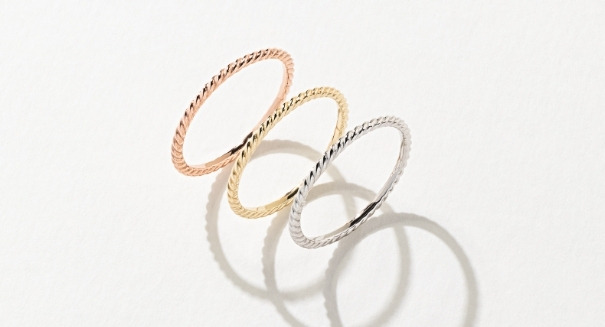 According to the Frost & Sullivan Environmental Impact Analysis, Lab Grown Diamonds have 7 times less the negative environmental impact. It takes 0.028 grams of carbon emissions to create one carat of a Lab Grown Diamond and a whopping 57,000 grams for an earth-mined diamond. According to the Frost and Sullivan Analysis, there are 4.5 environmental incidents per year, "Growing of diamonds in "Diamonds Greenhouses" is a completely indoor process with infrastructure comparable to semiconductor industry where chances of any environmental hazard taking place are non-existent. Therefore, there is no recorded environment-related incident during production of Grown Diamonds." Wouldn't you rather your diamond, which symbolizes strength and love, also be free of environmental damage and conflict?
Like Lab Grown Diamonds, Lab Created Gems are chemically, optically, and physically identical to their earth-mined counterparts, but they are also less impactful to the environment.! We have stunning Lab Grown Sapphires, Rubies, Emeralds, and Alexandrites, which are all 100% identical to the highest quality earth-mined gems but at a 90% lower price! Using the Flux Fusion Method we get gems generated with optimal brilliance and light. They are of higher quality and more beautiful than most earth-mined equivalents because they are grown in an extremely controlled environment. This month we are celebrating the June birthstone, Alexandrite! Alexandrite is "emerald by day, ruby by night," because it changes color from bluish-green in fluorescent light to purplish-red in incandescent light. The very rare color change is caused by the mineral chrysoberyl. Earth-mined Alexandrites over 1.0 carat cost $50,000-$70,000, according to the Gem Society. You can get a 100% identical lab grown gem, but for only $395 per carat. Now that's a deal!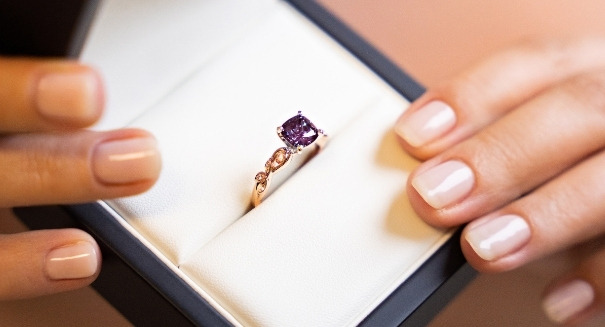 The accenting diamonds on many of our rings are actually recycled diamonds. By purchasing recycled diamonds you are decreasing the demand for mining and you can feel confident that no further damage was caused to the earth or humanity. All of our center stones come with your choice of Lab Grown Diamonds or Gemstones, and a few settings like the Dove, Novu, and Willow all use recycled accenting diamonds. Many of our wedding bands and fashionable stackable rings also use recycled diamonds, but if you want lab-grown diamonds instead, ask our knowledgeable Personal Shoppers and they are happy to help! Our 10 Stone Accented Engagement Ring is an example of a style made completely with Lab Grown Diamonds.
MiaDonna was founded with a single objective: to offer consumers ethical fine jewelry that helps free innocent children oppressed by the active conflict diamond mining industry. We use a minimum of 10% of our net profits to fund projects focused on education, vocational training and agriculture in diamond mining communities so locals can thrive instead of just survive. In recent years, we have donated 25% of our net profits to The Greener Diamond Agricultural Training Center in Liberia, Africa. After many years of committing ourselves to sustainability and the planet, we received the honorable B Corp stamp in 2019, certifying our commitment to social and environmental responsibility. It is our collective duty to establish annual goals to meet the highest standards in the industry and make our B-Corp certification shine!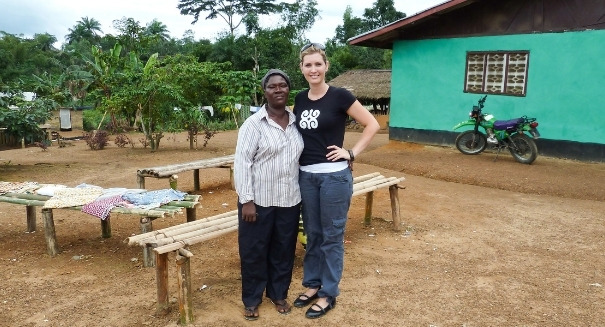 Long-Lasting Jewelry Items
By choosing solid gold and platinum your jewelry will be of higher quality, helping it to last longer. Jewelry that is gold plated is included in the category of fast fashion as it will start to tarnish and become damaged quickly. You also have to be very careful with gold-plated jewelry for it to last as long as possible. If you want to splash about in water this summer, gold-plated jewelry cannot come along for the ride. Showering with gold-plated jewelry or immersing the item underwater for long periods can cause the gold layer to completely wear off. You can notice your "gold" jewelry items become damaged in as little as three weeks, and then you need to buy more, which isn't an eco-friendly option. You may as well save yourself the trouble and invest in jewelry that lasts, and if you forget to take your ring off in the shower it's not a problem! Our jewelry is available in everything from 10K to 18K Solid Gold, as well as Platinum. Invest in fine jewelry pieces and grow a collection of go-to styles that never go out of fashion like Huggies and Tennis Bracelets!
Before purchasing a product and entering your shipping address be sure the company isn't going to send you a bunch of plastic and non recyclable shipping materials. Not to brag, but- our gift bags, plastic inserts, and shipping boxes are all made from recycled materials with sustainable inks for printing. We also work specifically with suppliers for packaging materials who can provide us with energy usage numbers for their recycling process to be sure it meets our standards, the highest of standards! The packaging used for our Home Try-On Program and to ship products are all recyclable. In addition to ensuring we use recyclable materials, with every order we plant a tree on your behalf to offset carbon emissions produced from shipment.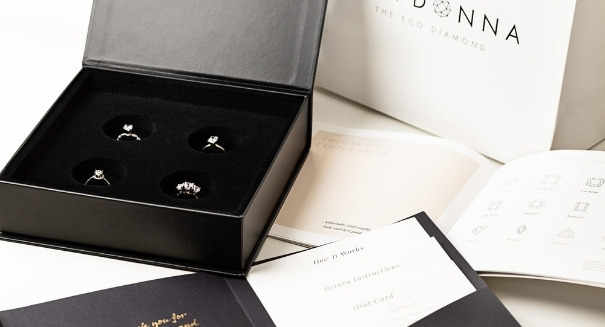 We hope you jump on any or all of the trends above. By supporting companies that go the extra mile to support the planet we can move in the direction of a sustainable planet. It is because of our #miadonnaheroes, like you, that we are able to make the planet a priority!