Ethical Earrings for the Holidays
Article by
What makes a more classic gift than a pair of gorgeous earrings? Browse some of our favorite ethical earrings this holiday season for a beautiful gift to give your special someone! Not only are these earrings made with expert craftsmanship and attention to detail, they're 100% conflict-free and your purchase helps support communities that have been harmed by the diamond mining industry.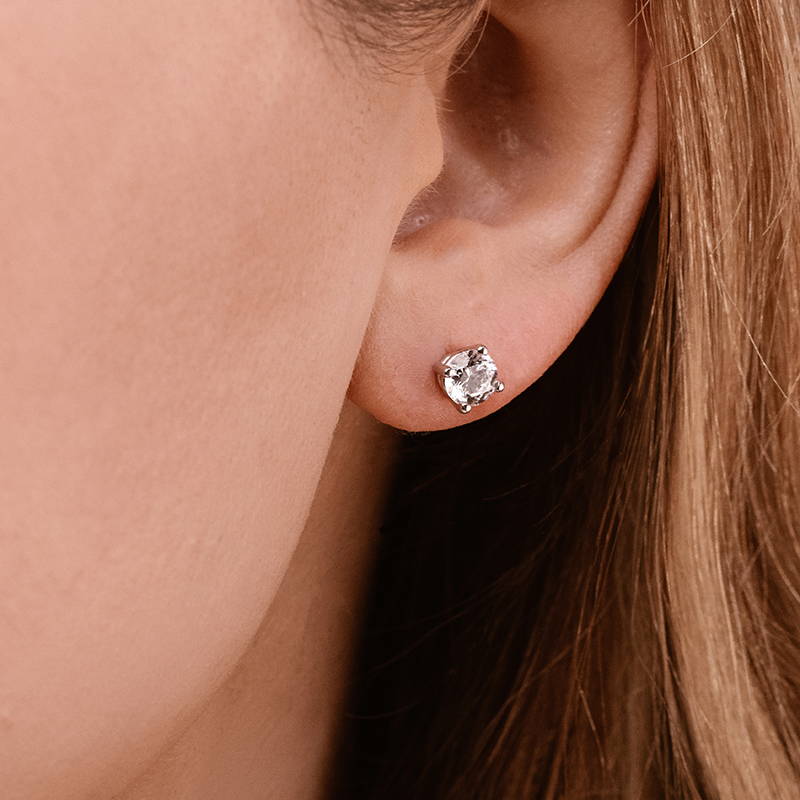 These classic studs are set with stunning lab-grown diamonds in a variety of carat weights from 0.25ctw to 2.0ctw. Purchase a pair this year, then trade them in later! We will apply the balance you paid towards a pair of larger carat weight studs through our diamond upgrade program.
Lab-Grown Diamond Basket Stud Earrings: Starting at $749 (0.50ctw)
---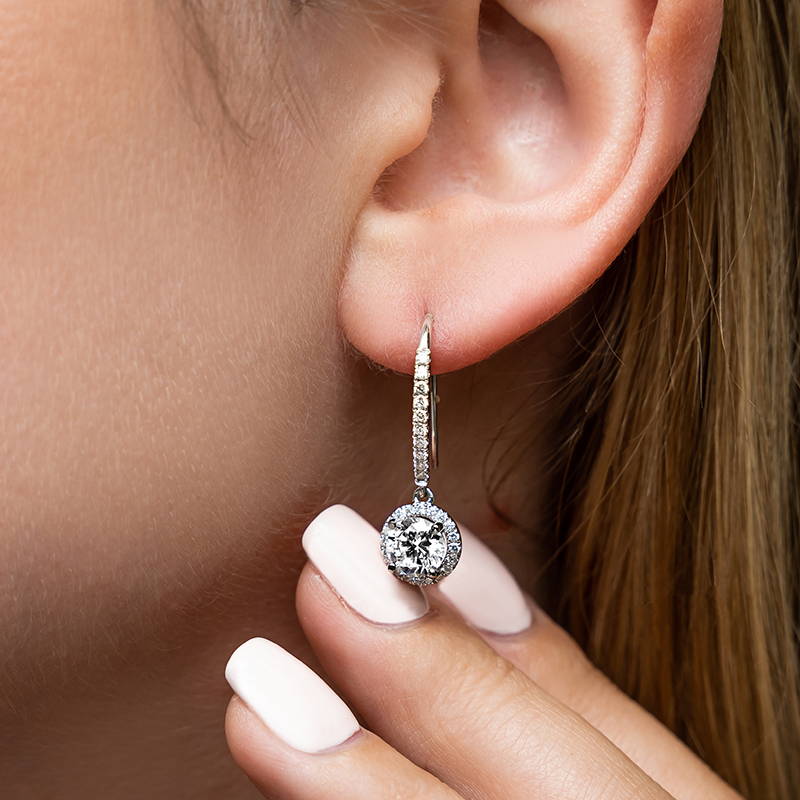 These sparkling earrings add an extra touch of luxury to a classic lab-grown diamond earring! With a center stone of your choice surrounded by a halo of recycled diamonds in a drop setting, these earrings are the perfect statement for any celebration!
Diamond Halo Drop Earrings: Starting at $1,302
---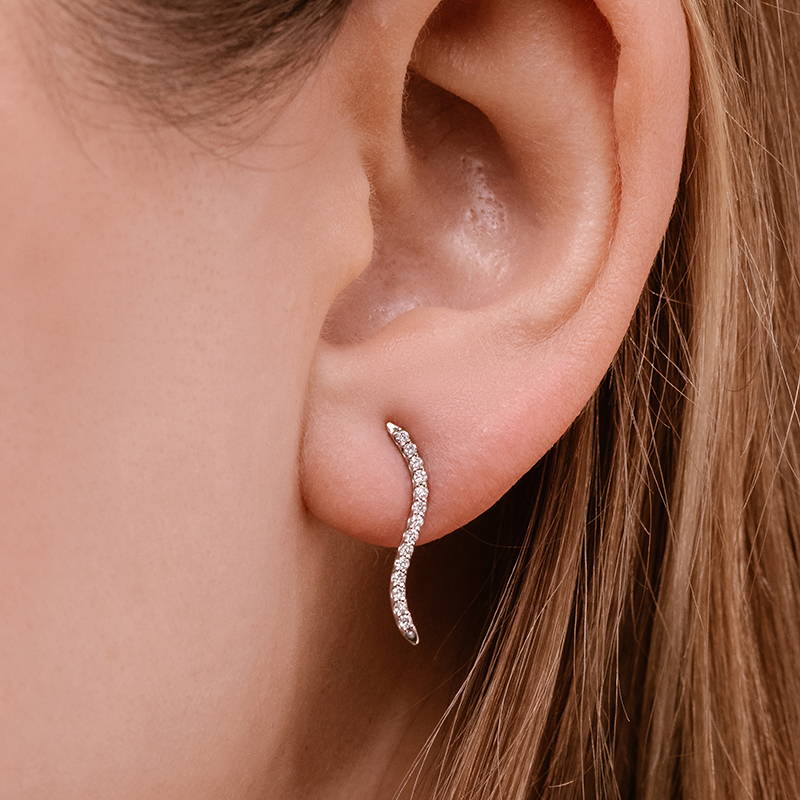 These gorgeous earrings add a fun flair to any occasion with a wavy design accented by stunning recycled diamonds. This versatile design can be worn up, like an ear climber, or down for a more traditional look.
Accented Wavy Climber Earrings: Starting at $472
---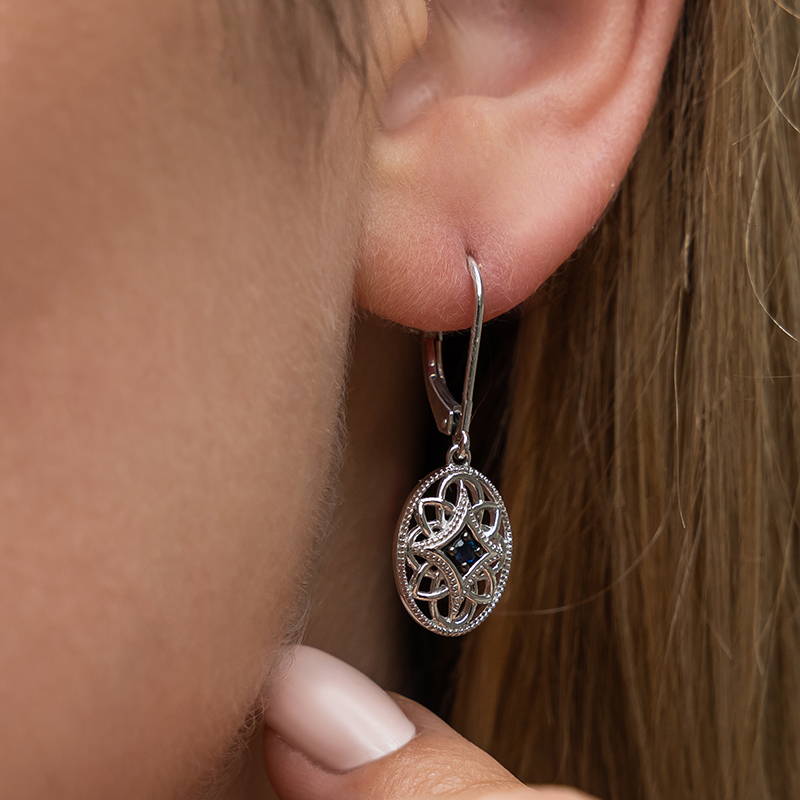 If your special someone loves vintage and antique styles, these earrings are the perfect choice! Accented with a gorgeous lab-grown blue sapphire center stone and surrounded by an antique filigree design, these earrings pair beautifully with any outfit!
Antique Oval Earrings: Starting at $178
---
These classic oval hoop earrings are accented with 2.0ctw lab-grown diamonds on the inside and out, showcasing brilliant stones in an elegant style! Available in oval or round, these are a stunning gift for any hoop lover.
Inside Out Hoops: Starting at $1993 (2.0ctw)