Holiday Jewelry Gifts for the Newlyweds
Article by MiaDonna
Did you take the big step of going down the aisle this year, and now you're celebrating your first holiday as a married couple? Whether this is your first or fiftieth holiday together, we have some gorgeous holiday jewelry gift ideas to represent your love and appreciation this holiday season.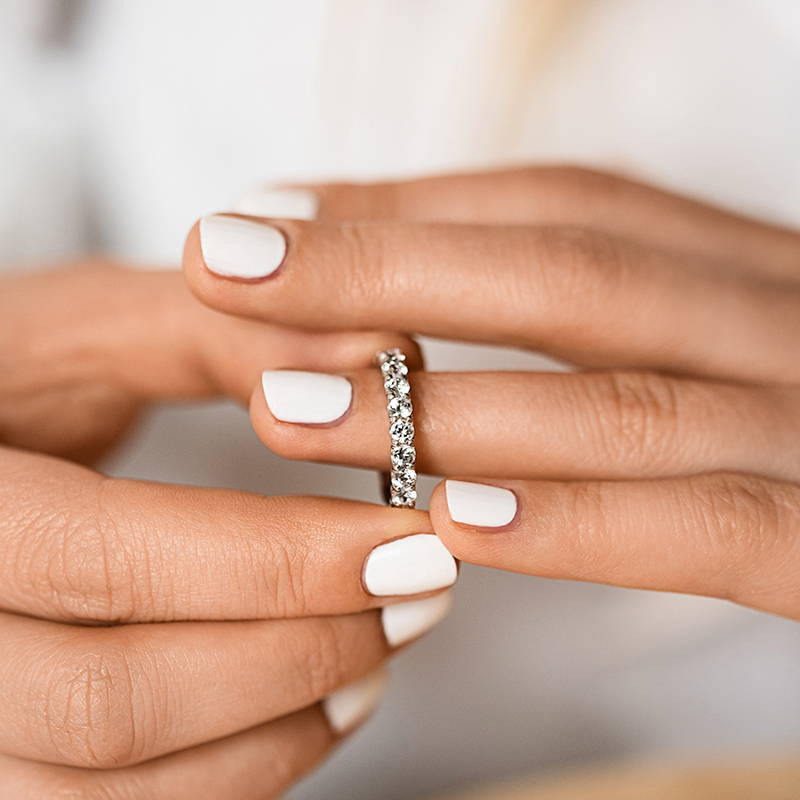 What better way to showcase your love than with a sparkling lab-grown diamond band? The 11 Stone Lab Grown Diamond Band is perfect for an anniversary band, wedding band, or even to add some bling as a right-hand ring. Available in 0.50ctw, 1.0ctw, and 1.5ctw, we have the perfect band for your loved one.
11 Stone Lab-Grown Diamond Band (0.50ctw)
---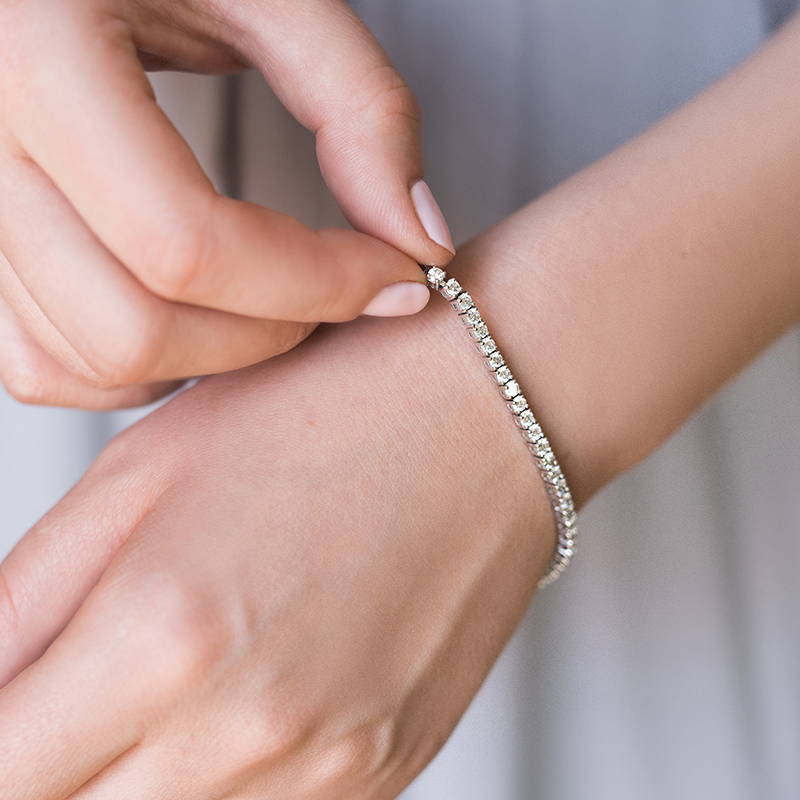 A tennis bracelet adds the perfect touch of classic style to any outfit, and ours is conflict-free, ethical, and up to 40% less than those made with earth-mined diamonds! Shop our lab-grown diamond tennis bracelets in a wide range of carat weights, from 2.0ctw to 8.0ctw.
Lab Grown Diamond Tennis Bracelet (2.0ctw)
---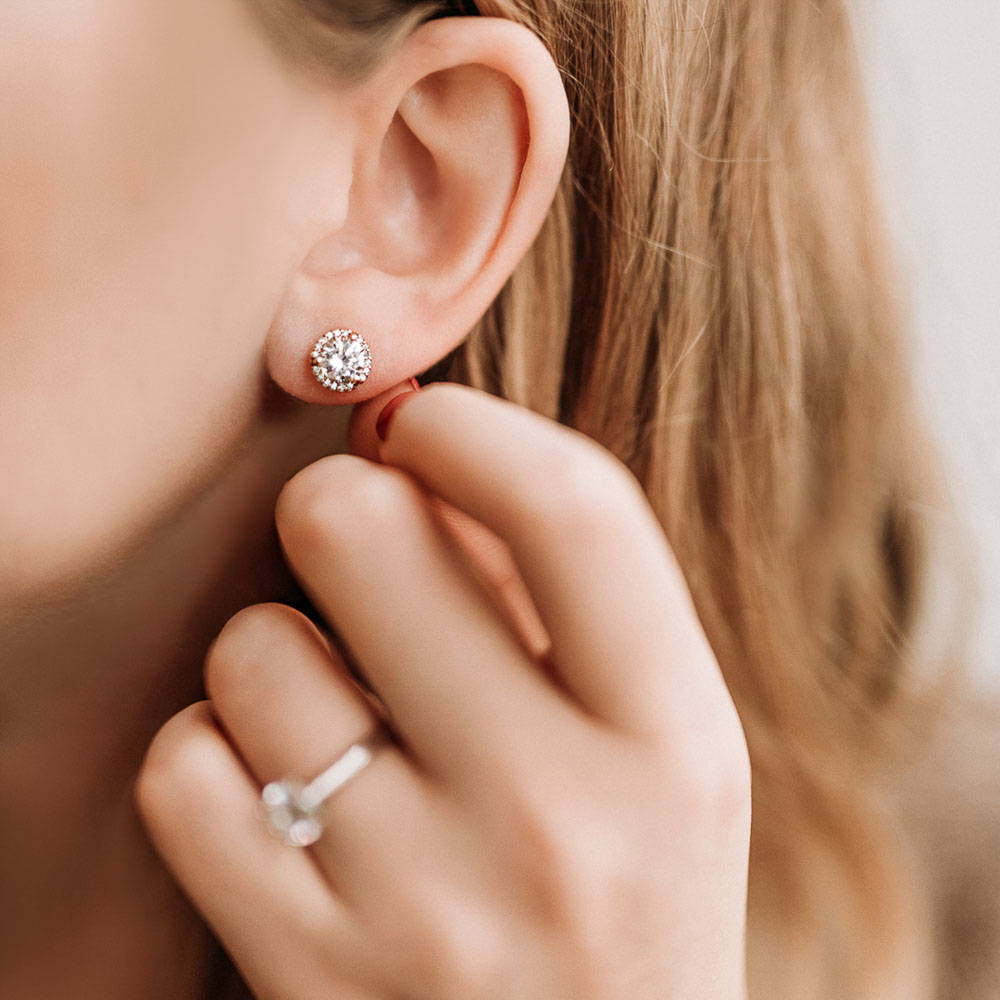 The Diamond Halo Stud Earrings are a luxurious choice, offering a range of center stone options. These exquisite earrings are surrounded by a dazzling halo of Lab-Grown diamonds of GHI/SI quality.
---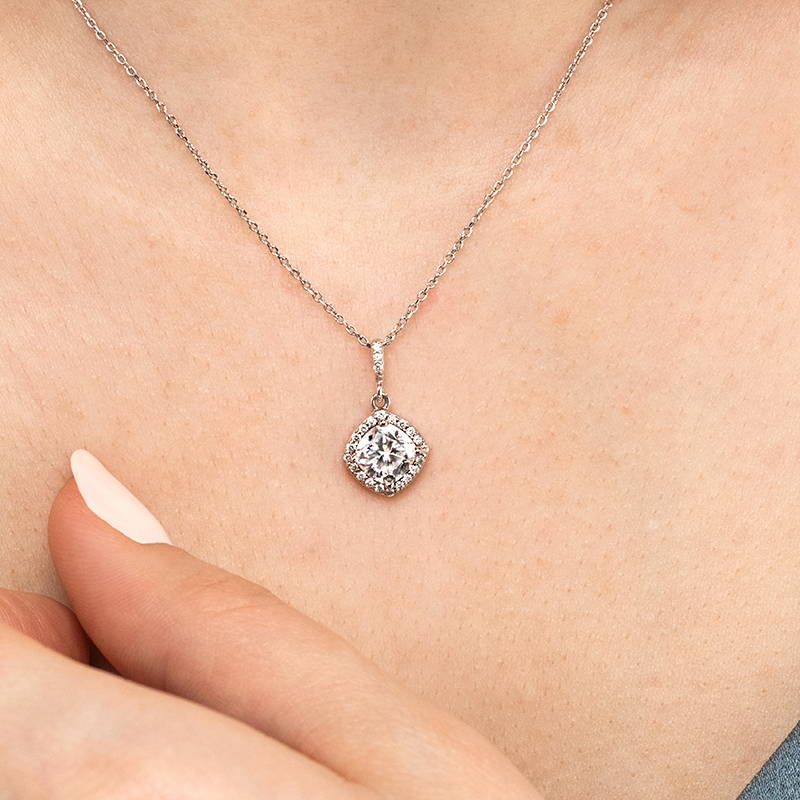 For a stunning match with our Antique Halo Earrings, we have a sparkling Antique Halo Pendant. Set with your choice of center stone, this pendant adds a luxurious touch to a stylish winter wardrobe.
---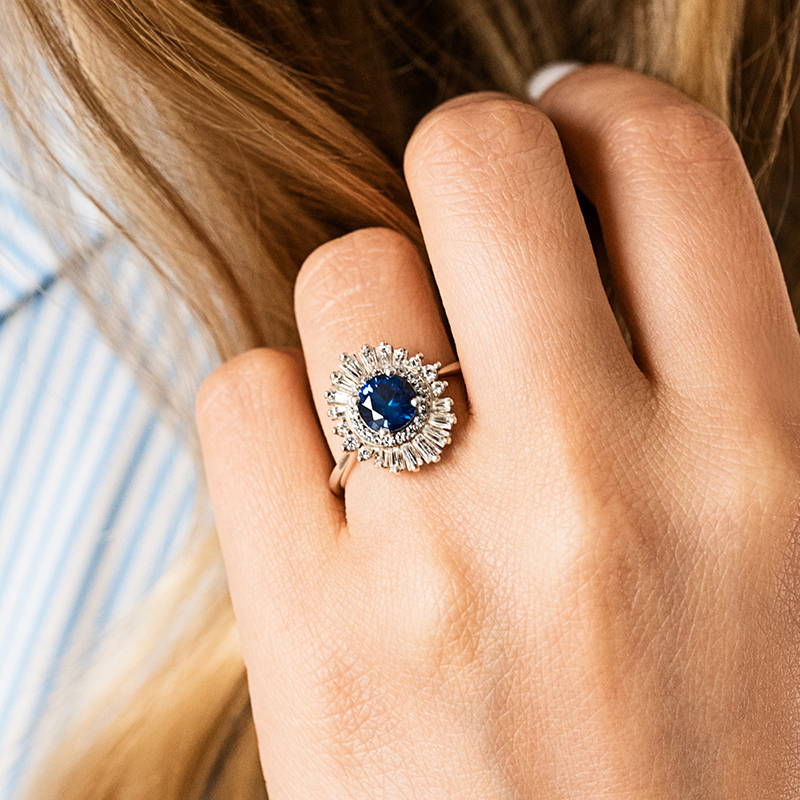 A gemstone ring is a perfect way to highlight your partner's individual taste and add a bright pop of vibrant color this holiday season. From sapphires to rubies, alexandrite, and more, we've got the most beautiful lab-grown gemstones to create a ring that uniquely captures their style.
Delphine Vintage Engagement Ring