Featured Couple: Raimondas and Karolina!
Article by
Our very own Ray and Karlie, both photographers working for our HQ office in Portland, are our featured couple this month! These lovebirds got engaged during a trip through multiple national parks in late September of this year! Ray and Karlie's love story began in college as freshmen students partying and hanging out together. They were friends for over two years before anything more developed, but from there it was history!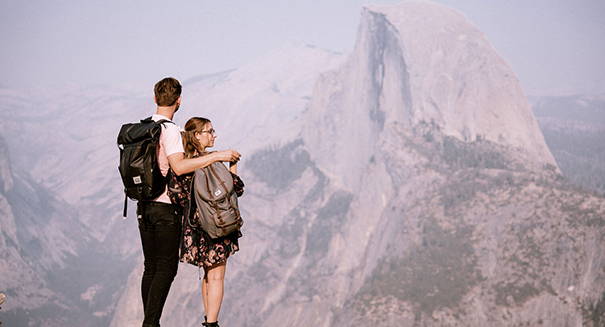 They have now been together for over nine years, and have actually been legally married for three! Ray had plans of proposing to Karlie sooner (not that she believed him), but plans kept going awry! However, Ray's plan finally came to fruition on their trip to Yosemite. Ray had grandiose plans to ensure Karlie had a proposal she'd never forget, and he wanted to make that happen at one of the most beautiful places in the U.S. Ray had hoped to propose in Yosemite before their trip began, but with the wildfires raging across the west coast this year he wasn't sure if it would happen, so he chose not to hire a photographer to capture the moment. While they were in the park, smoke was filling the air, but luckily a beautiful moment came when the smoke cleared and he knew he had to pop the question! No photographer? No problem! He tricked Karlie into thinking he was taking photos of her for her social media accounts! He set up the tripod, got down on one knee, and asked the question she'd been waiting for. Even after three years of marriage, it's never too late for a dreamy proposal!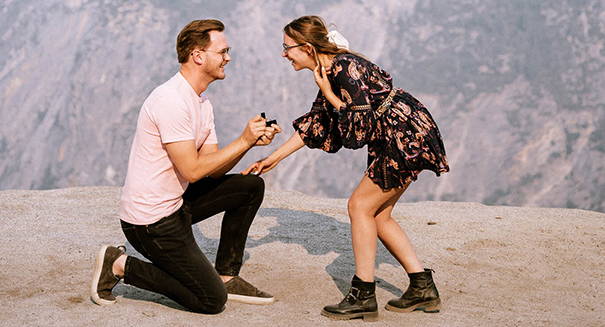 The happy couple have plans to celebrate with their families in Europe once international travel is deemed safe again, and are planning on their home country of Lithuania or even in Italy! They chose to shop from MiaDonna not only because it's where they work, but because of the company's ethics and sustainability practices, which holds a lot of meaning for both of them. Karlie already had a wedding ring from their courthouse marriage, but when they saw the Hope Wedding Set, they knew it was absolutely perfect. Elegant, classy, and perfectly petite, with a name so fitting for the both of them. They knew it was perfect for them, and wow is it a stunner!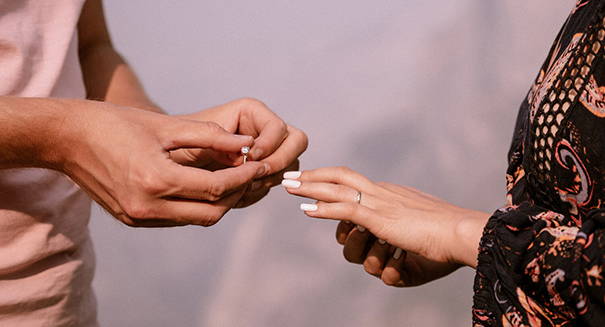 Check our more pictures from Karlie Dru Photography (@karliedru_photographer) and their blog about their engagement!