Featured Couple - Meet Kestrel and Drew
Article by MiaDonna
Written by Mia Berard
Meet our featured couple, Kestrel and Drew! Kestrel is originally from Wisconsin, while Drew is from San Diego. Today, the duo live together in sunny San Diego with their two pups. Their journey together all started 3 ½ years ago when they first met through mutual friends. Drew was photographing tees for a friend's company, and Kestrel was modeling for the brand.
Drew chose to pop the question on the couple's 3 year anniversary. It all started when they went on a hike in the place where they had first begun to hang out without their mutual friends. It became a tradition to hike in this area each year on their dating anniversary. The entire drive out to the mountains and during the hike, Kestrel noticed how quiet and nervous Drew was acting. This was so out of the norm that Kestrel had a hunch he was going to propose.
Eventually, as they began to near the end of their hike, Drew finally stopped stalling, welled up and got down on a knee. He did not speak for several moments, until Kestrel said, "Are you going to say something?" Drew got through the emotions, and popped the question. The newly engaged couple then decided to stop and celebrate at a local brewery on their way home. Stopping here had also become tradition and was the perfect way to continue the exciting day together.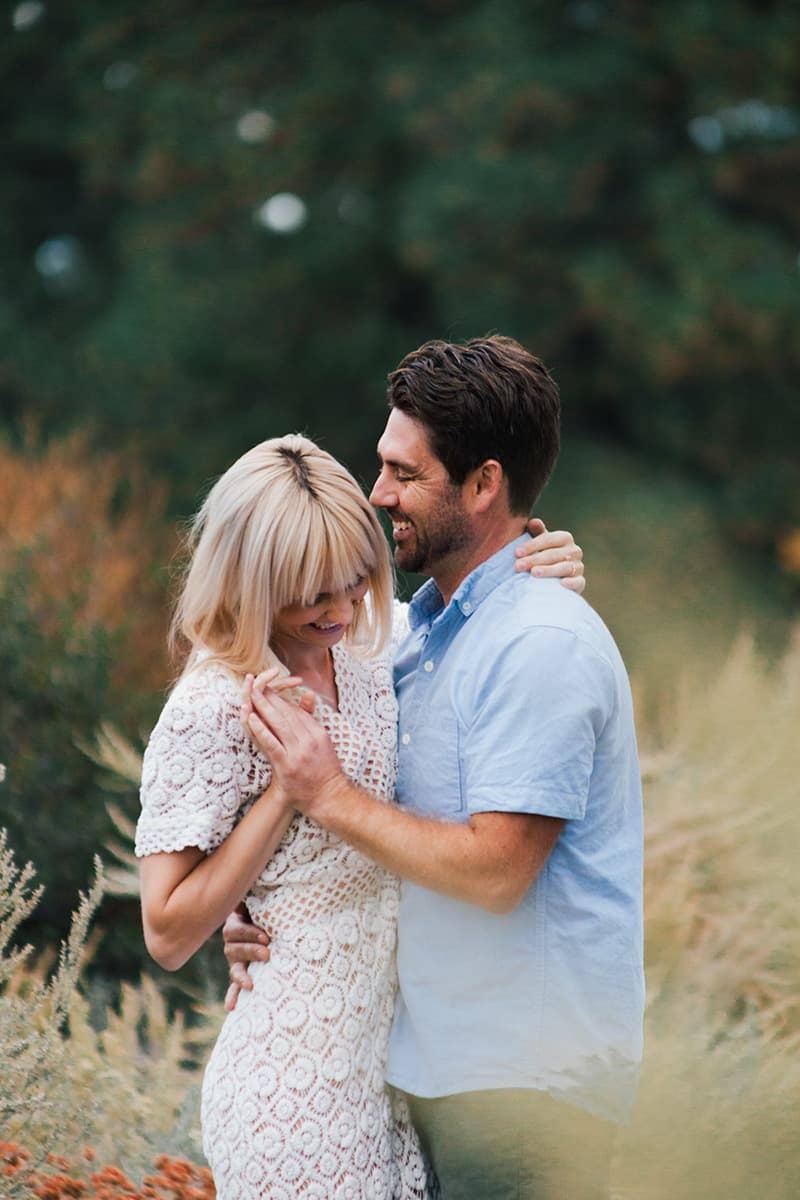 In choosing the ring, Drew was extra thoughtful about the process. He felt it was important to get Kestrel a MiaDonna ring because she had interviewed CEO and founder Anna-Mieke Anderson on her podcast Conscious Chatter. He felt it was a powerful connection. At the same time, Drew wanted to choose Kestrel's ring together, as a first step in the next part of their relationship.
Knowing how particular Kestrel is about the style and aesthetic, Drew wanted to find a ring that she would absolutely love. So, he found a vintage turquoise ring from a local shop in San Diego and proposed with this ring. Then later that day, after their hike, Kestrel and Drew explored options together on MiaDonna's website. The result? The stunning Amore Vintage Engagement Ring.
Kestrel and Drew plan to marry this summer on August 25th, 2018.