Five Essential Ethical Jewelry Pieces Every Woman Should Own
Article by
Whether you're a fashionista or prefer to keep your accessories simple, there are a few jewelry pieces every woman should own that are timeless and pair perfectly with any outfit!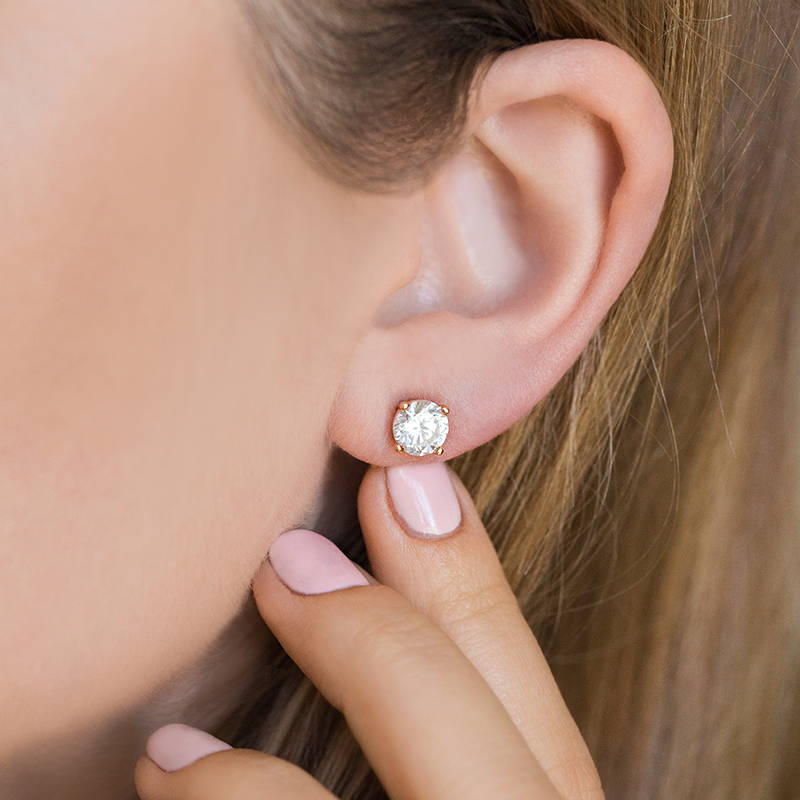 Lab Grown Diamond earrings are a beautiful addition to any wardrobe. Keep it classy and simple with a pair of our Basket Stud Earrings available in a variety of shapes. If you're feeling like you need extra glam, the halo on the Antique Halo Earrings adds a gorgeous touch.
Basket Stud Earrings starting at $252 (setting only)
Antique Halo Earrings starting at $735 (setting only)
---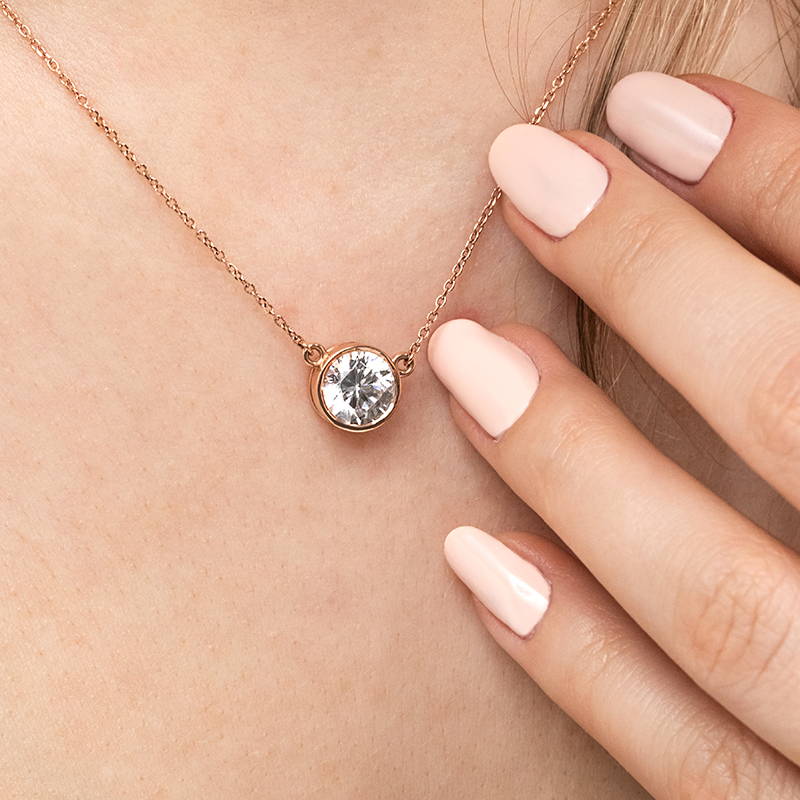 Another jewelry collection staple is a diamond pendant. What may sound simple can actually be designed with your personal style in mind. A Basket Pendant is going to be the most classic and features your diamond in a traditional prong setting. Another popular style is the Bezel Pendant where the setting surrounds the diamond in a more contemporary look.
Basket Pendant starting at $183 (setting only)
Bezel Pendant starting at $414 (setting only)
---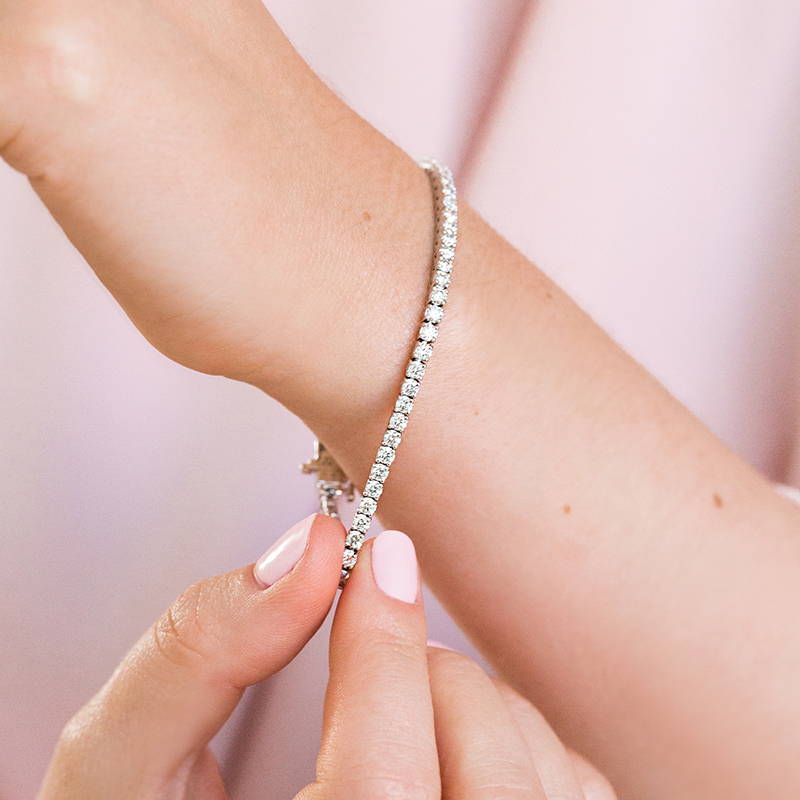 If bracelets are your favorite accessory, a Lab Grown Diamond tennis bracelet will have you staring at your wrist for hours! Subtle, yet stunning, tennis bracelets have long been a jewelry essential.
2.0ctw $2,231
3.0ctw $3,113
4.0ctw $3,984
5.0ctw $5,245
7.0ctw $7,701
8.0ctw $10,174
---
What better way to compliment your favorite outfit than with a beautiful Right Hand Ring?! Today's women are celebrating themselves and marking milestones by buying their own fashionable rings. From traditional to modern, any of our styles can be worn as an engagement ring or right hand cocktail ring.
The Flora Ring starting at $1,837 (setting only)
---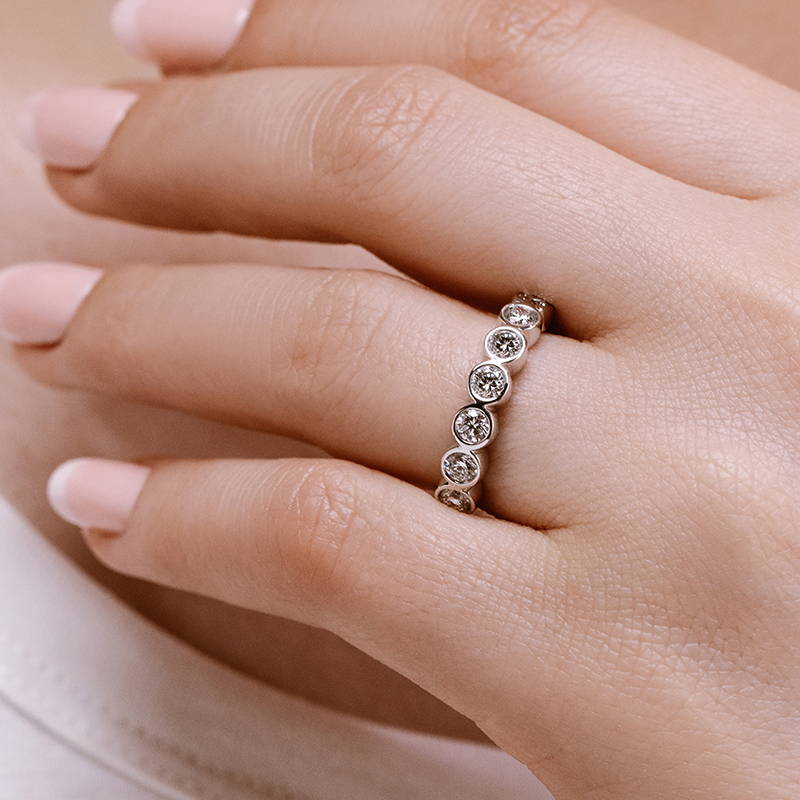 Beautiful on its own, a diamond band is a beautiful accessory for every day bling! Choose from something thin and delicate, like our Half Round Stackable Band, or go for bold with the 7 Stone Bezel Ring. A major trend right now is stackables- mix and match your favorite styles and show-off a different look everyday.
Half Round Stackable Band $551
7 Stone Bezel Ring $745