How to Choose an Engagement Ring
Article by
The moment has arrived! You've found the one person you can't live without and you're ready to say YES to spending forever together. You want to pop the question with a gorgeous ring to symbolize your commitment to one another, but where do you start?!
Choose an engagement ring based on your timeline, budget, the diamond's shape, color and clarity, and the setting (ring style).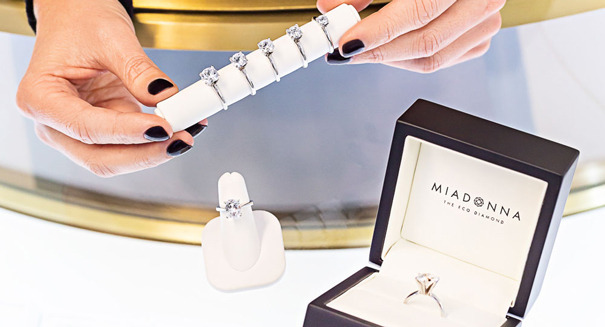 When are you planning to propose? Very soon, in a few weeks, perhaps in a few months? The proposal timeline can affect whether you are able to have a ring made, create a custom design, or order from ready to ship options. Our engagement rings take about 10-14 business days to create and arrive for inspection. Custom designs could take a bit longer. Learn more about the custom design process here.
Now, let's determine your budget. The "traditional" budget was touted as 2-3 months income by DeBeers decades ago, but let's be honest, that just doesn't make sense for some people. Budget according to what you (and your partner) decide is financially feasible. The budget will play into what type of center stones you're considering, so that's something to keep in mind. Earth-mined diamonds are at the highest price point for center stones, and come with environmental and ethical concerns. Lab-grown diamonds are chemically, physically and visually identical to earth-mined diamonds but cost up to 40% less, while lab-grown gemstones come in at around $395 per carat.
The shape of the center stone is a big consideration. What stone shape is your partner interested in? Are they loving vintage styles with oval or cushion cut stones? Perhaps something unique, like a rose or hexagon cut! There are many beautiful options available in stone shapes, such as oval, pear, marquise, and radiant. If you're not sure what your partner would like, you can't go wrong with a round cut stone in a traditional solitaire setting, a classic and stunning style.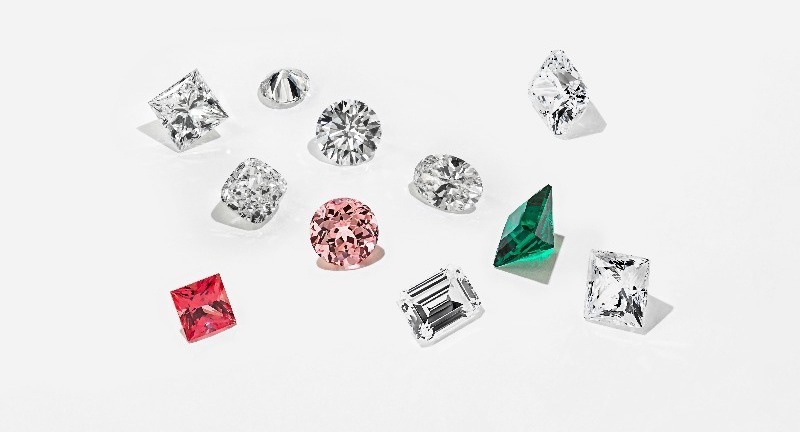 Clarity will determine if there are any visible imperfections, either to the naked eye or under magnification. There is a wide range from IF (internally flawless - no imperfections) to VVS - VS range (invisible to the naked eye), to SI and I ranges which are visible to the naked eye. The more visible the inclusions are, the lower in cost the diamond will be.
In terms of color, the D-F range is colorless, and therefore higher in price point. The G-I range is nearly colorless, and is a great value for the color of the stone. From J-K color and upward, the stone will appear more yellow, which to some is a beautiful color! (Pro tip: J color stones can look more yellow on platinum and white gold settings, whereas when set in yellow gold, it will appear brighter and less yellow. G color stones are nearly indistinguishable from colorless stones and are a great value for a more colorless stone.)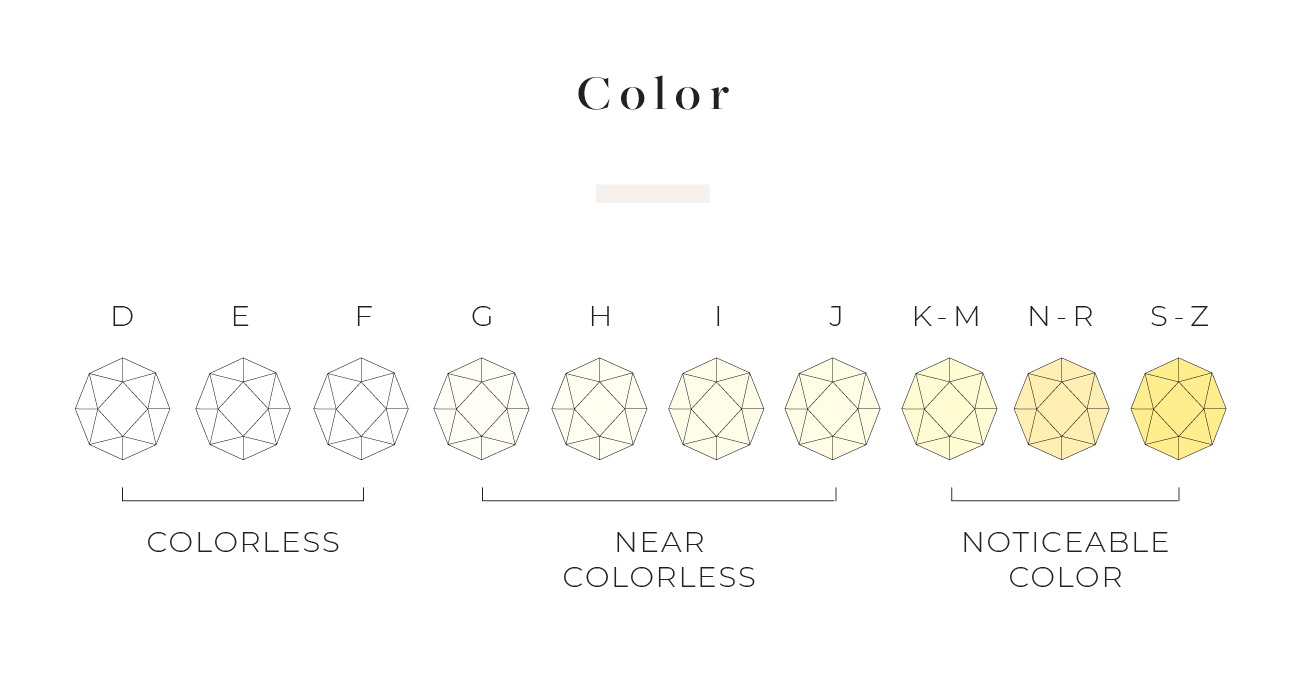 Next, let's think about the setting! There's always the classic solitaire, and we have many other beautiful solitaire setting options for you to take a look at. Perhaps they'd like a vintage setting! We can help with that, too. Our Paris Engagement Ring is a stunning and popular style for vintage lovers, or perhaps the Vivienne to highlight a gorgeous emerald cut stone! We have modern settings for those wanting to stand out from the crowd, and we have stunning halo settings for a beautiful and sparkly touch. Click on the accordion below to view the different styles.
Well we've gotten this far, but we need to know the ring size! Don't worry, you can order a ring sizer to ship directly to your home, or get measured in any jewelry store. If you want to keep things secretive and they happen to wear a ring on that specific finger, steal it away to check the size while they're out for the day and return it before they notice!
A deciding factor in your engagement ring shopping journey should be based on the retailer you choose and their social and environmental impact. At MiaDonna, we put 10%, at minimum, of our sales into our foundation, the Greener Diamond Project. Your money goes directly from your purchase to not only supporting those in diamond mining communities, but also in planting trees through our partnership with One Tree Planted. On top of that, MiaDonna is proudly owned and operated by a single mother of two in Portland, Oregon. Remember that your purchase has power!
Please reach out to our personal shoppers if you have any questions or need assistance! They can answer any and every question you might have about picking out the perfect ring.