How to Choose the Perfect Engagement Ring Style
Article by MiaDonna
Selecting your engagement ring is a once-in-a-lifetime decision, but there's no need to worry. At MiaDonna, we have been matching couples to their dream rings since 2007. We've learned a few things along the way, and we're here to help bring your fairytale to life. You've got this!
Whether you need to get the style spot-on for a surprise proposal or you are taking the time to decide together, make sure you have considered these four things.
Choose Your Preferred Metal
From white gold to yellow and rose gold to platinum, we offer a variety of eco-friendly recycled metals to perfectly complement your style. Our recycled metals have all been repurposed to create environmentally friendly engagement rings and wedding bands that you will be proud to wear. Reusing metals reduces the negative impact mining for precious metals has on the earth. We are very selective when choosing metals to reuse and produce only the finest quality jewelry.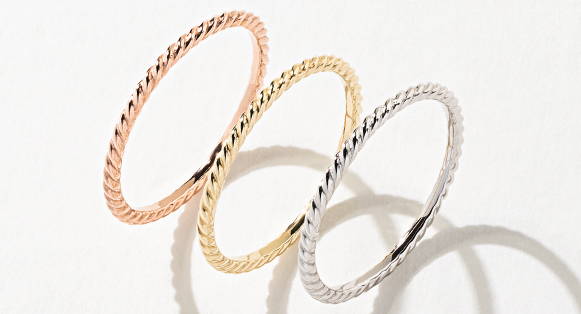 Deciding on the stone cut is a big part of selecting an engagement ring. The cut of a diamond creates the sparkle we love so much and has the most significant impact on its appearance and price. Various cuts of stone are priced differently, with Pear Cuts generally being the most expensive and Round Cuts being more price efficient. Most importantly, choose a cut that resonates with you – don't be afraid to think outside the (ring) box.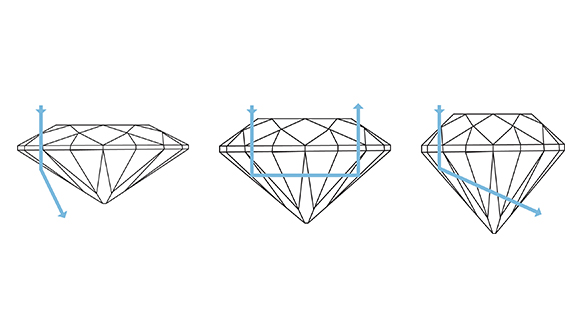 While it's not a deal-breaker, proposing with a ring that's too tight for your fianceé's finger can be anticlimactic. Get their finger professionally measured at a jewelry store before the big moment, so they can feel the joy of wearing it from the moment you propose. If it is a surprise, you can try one of the following ideas:
Wrap a piece of string around their finger while they sleep and mark it carefully

Borrow one of your partner's rings (from the correct finger) and take it to a jeweler to get the size

Talk to her friends. A friend of your loved one can be of great assistance in this particular endeavor. But remember to pick the "secret-keeping" friend!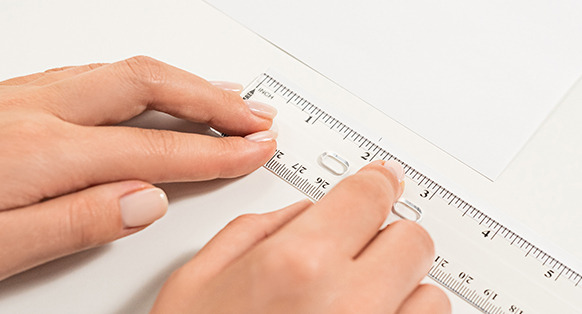 Knowing the origins of every part of the ring is essential, as precious metals and gemstones can have a dark history behind them. At MiaDonna, we are transparent about the origins of our materials and support diamond mining communities through our foundation The Greener Diamond and by only using recycled precious metals and Lab-Grown Diamonds and Gemstones. So please, choose an engagement ring with a verifiable origin to make sure it is free from any human or ecological suffering.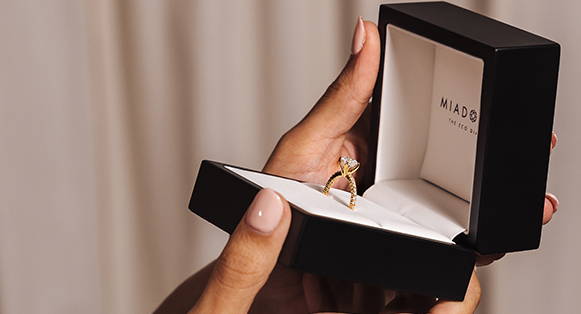 While engagement ring style varies depending on the couple, it's always a good idea to consider picking one that pairs well with the intended wedding bands. A well-matched ring and band complement and accentuate the other's beauty. Ultimately the most important thing is choosing a ring that you and your loved one will want to see on their hand every day for the rest of your lives.