How to Pick the Perfect Engagement Ring as a Surprise
Article by
Are you ready to pop the question but not entirely sure which ring is the perfect one? Maybe there's a chance your partner has already been dropping hints. Have they left a magazine open on the table, flipped to their favorite ring, or perhaps they dropped it into conversation casually? Be aware of these hints, or think back to times they've mentioned their favorite rings- it can be useful information when choosing the dream ring. If this isn't the case, there are a few different ways to find the right ring while keeping it a surprise. Even if you don't get the exact style, you can get really close- and they'll love you for trying!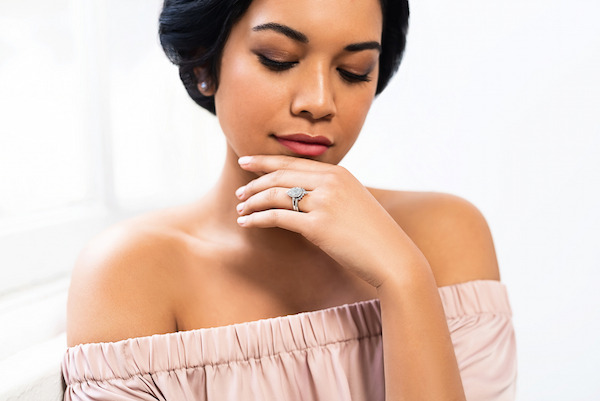 If you are hoping to surprise your partner, picking the ring style can be the hardest part. If your partner has a friend you trust, you should ask them for help because they may have a better idea of their bestie's style regarding fine jewelry. In some cases, friends have already discussed their favorite ring styles as well as saved Pinterest boards.
If the friend has no idea, then maybe ask them to go shopping with your partner for jewelry and see if your partner's friend can figure it out organically. The only risk is the friend could possibly blow the surprise. You can get creative with how you figure this out and will likely feel like a detective while you do- this is your shining Sherlock Holmes moment!
What kind of ring should I get?
If you don't have any outside help, it's best to go with a solitaire style since they are traditional and classic. We recommend looking at what other items of jewelry your partner wears. Do they go for flashy big statement pieces, or do they prefer smaller stones? The most popular choice for engagement rings right now is a solitaire style with a 2.0ct Lab Grown Diamond center stone. If they want to go bigger in the future, they can use our diamond upgrade program!
How to find the right size?
One factor that makes this difficult is that many people don't wear jewelry on the ring finger. If they do, you have an in. When they take off that particular piece, measure the inside of the ring with a string. Only measure a ring they wear on that finger. Our fingers are all different sizes, so what works on a pointer finger might not fit on the ring finger.
The best way to measure someone's ring finger is while they are asleep. If your partner falls asleep on the couch after a long day, this might be your opportunity to do the measuring. Remember to measure the correct finger—the left hand, second finger next to the pinky! Grab a small string of some kind and lightly wrap it around the base of her finger. When you pull it away, mark the length of the string with a piece of tape or marker. And remember, we do complimentary resizing up or down a size- so just try to get it as close to exact as possible. You don't want it two sizes off because resizing would compromise the ring's design, and often, the piece will need to be remade.
Know your partner's exact style but don't see it?
What you dream, we can make. Our designers are experts- they can make any ring you want, quite literally. They have been doing this a long time and you will get to be involved in every decision along the way.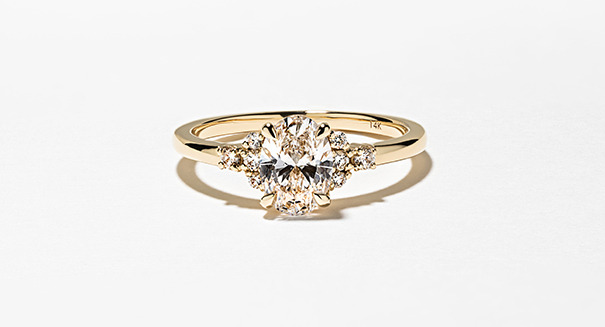 We create a digital illustration using computer-aided design (CAD) based on what you tell us you would like. The CAD is then sent to you for review and approval via email. At that stage, you'll have the opportunity to make adjustments to the design before it is handcrafted! We go through each step with your approval so any change can be made early on. Designing your own engagement ring is so fun! You'll be sure to get the perfect ring this way!

We wish you all the best in your surprise. Please feel free to reach out to us if you need help selecting the perfect engagement ring for the special event!