Trending: How to Stack and Layer Jewelry
Article by MiaDonna
How To Embrace More Is More
You have probably heard that less is more, but current jewelry trends say otherwise. When it comes to jewelry, a bold look that blends different styles by stacking several pieces is a favorite that's here to stay. But stacking jewelry is more than just a numbers game—you need an eye to combine.
If the power of mixing and matching doesn't come easily to you, this guide will help. Discover everything you need for a fashionable look, whether you are layering your necklaces or ordering your stackable diamond bracelets. Keep reading and complete your look with jewelry stacks.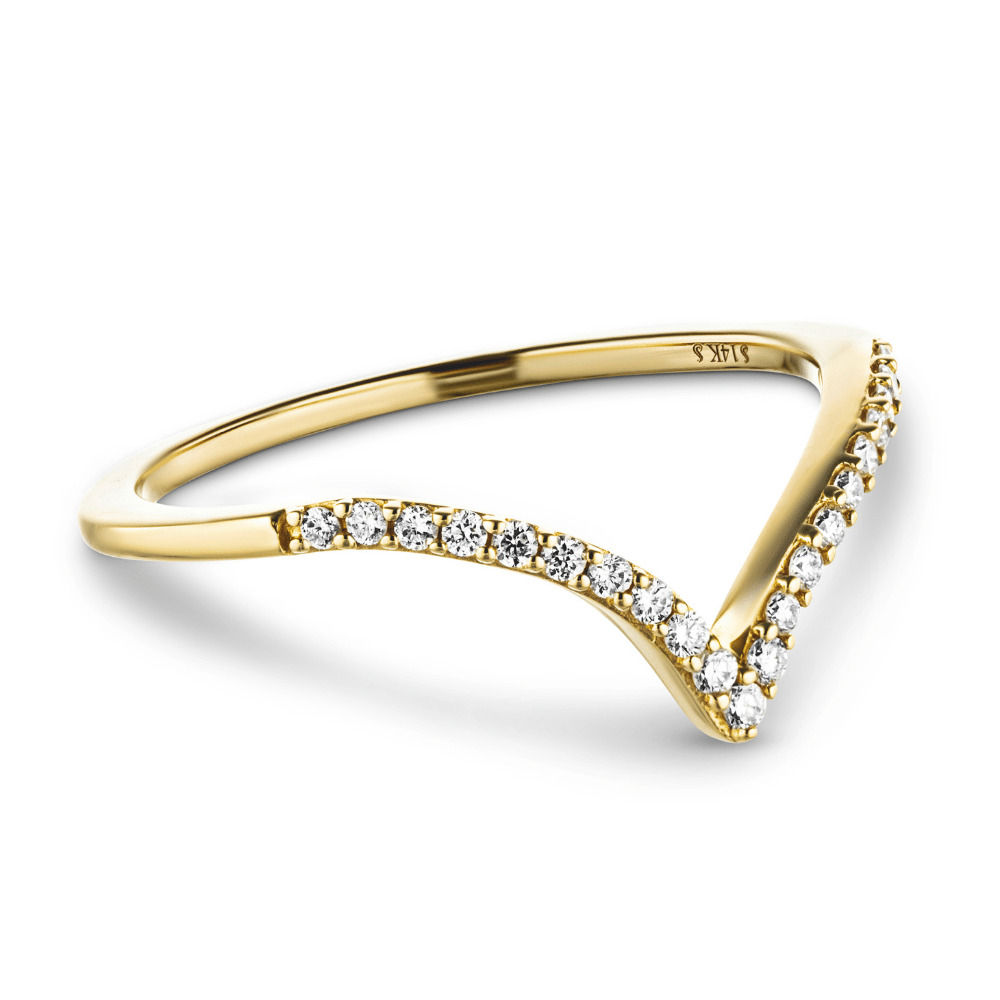 For a simplistic stacked look, why not try several of these dainty stackable Lab Grown Diamond rings side by side? You don't need to play with contrasts too much when stacking rings, as there is beauty found in symmetry too. Repeating the same piece over creates that chunky stacked-up look without losing the essence of a delicate design.
---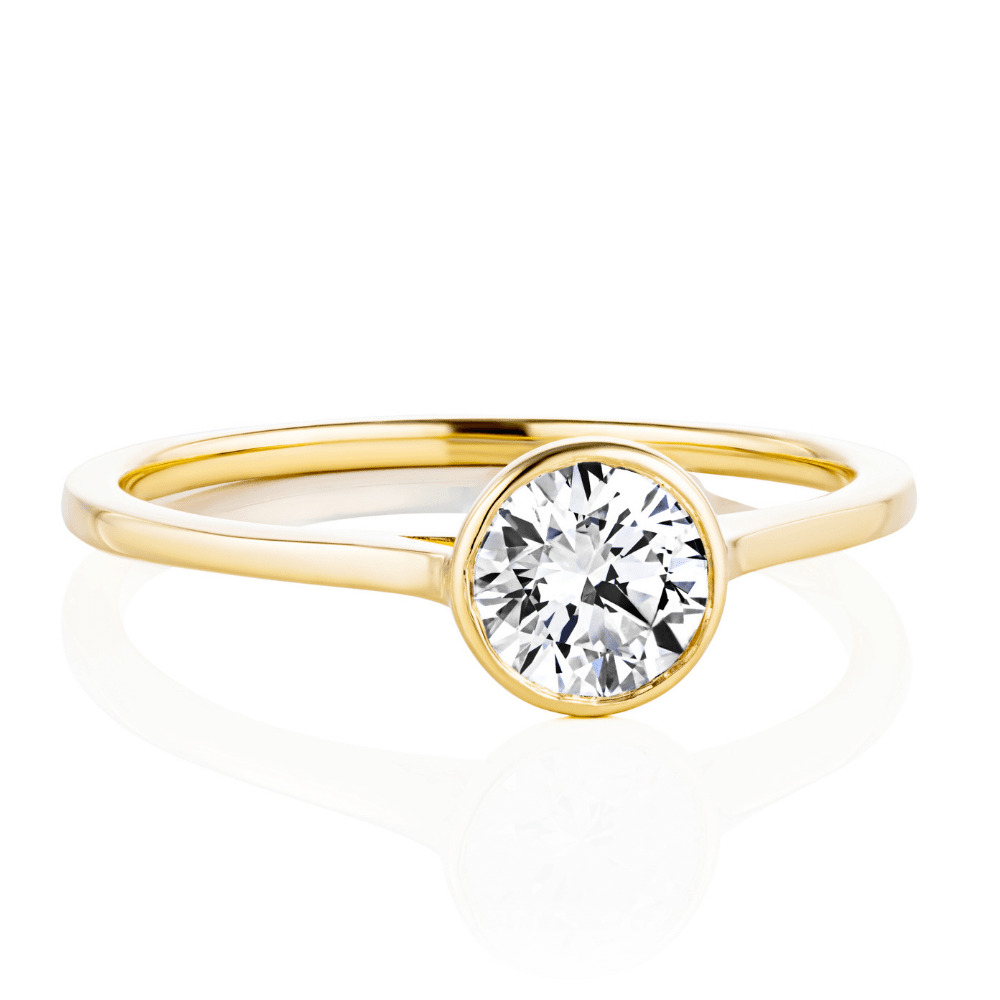 This ring is an extravagant eye-catcher, with a thin bezel halo encompassing your center stone. The polished band will sit flush, making it perfect for stacking with other flat-sided rings or those with chunkier, more jagged edges. Play with texture for a look with depth, and this stackable ring will add a sleek touch to your ring stack.
---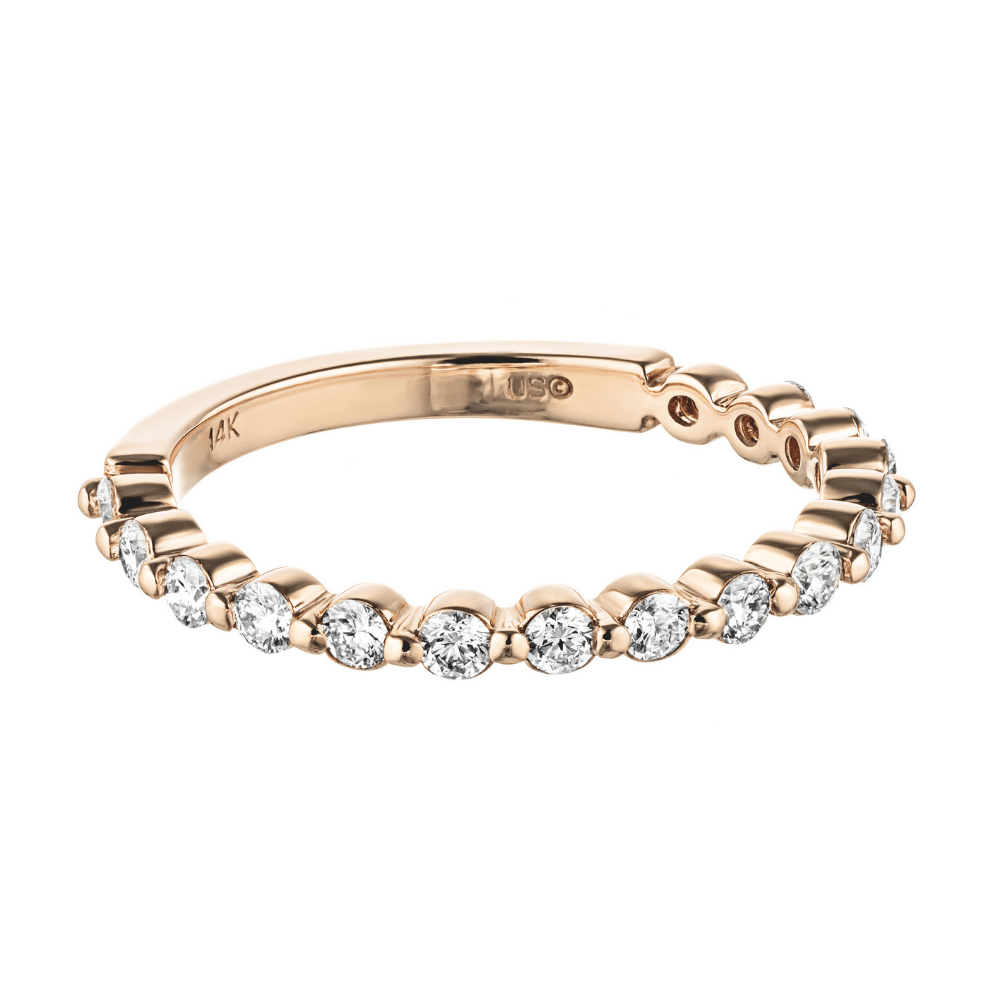 Stackable diamond rings aren't only for a stacked wedding ring look. Let the Willow Grand Band shine alongside your other rings of choice to accentuate the Lab-Grown Diamonds cascading down the shank. Held by a shared prong setting, contrasting it with a chunky metal band will bring the sparkle out of each diamond.
---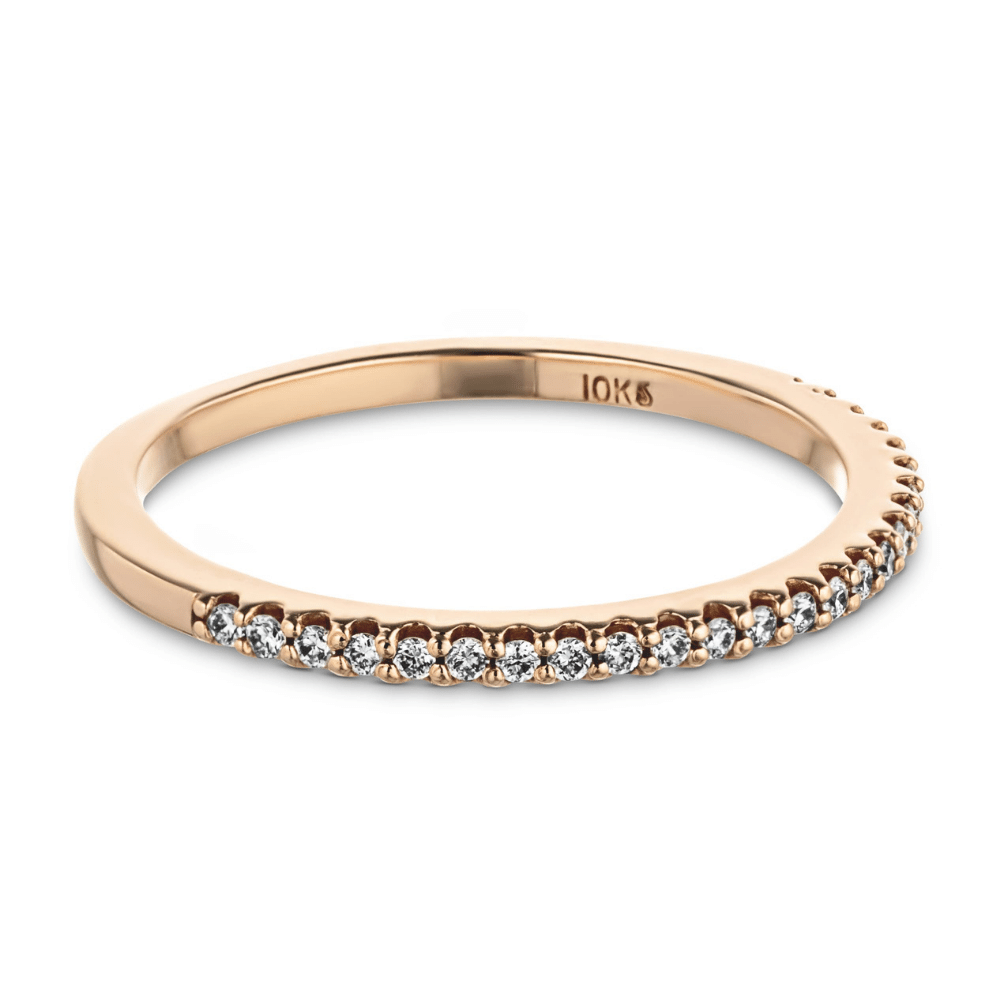 Make sure to adhere to your finger Feng Shui! Keep one finger free from rings and adjust the number of bands to the length of your finger.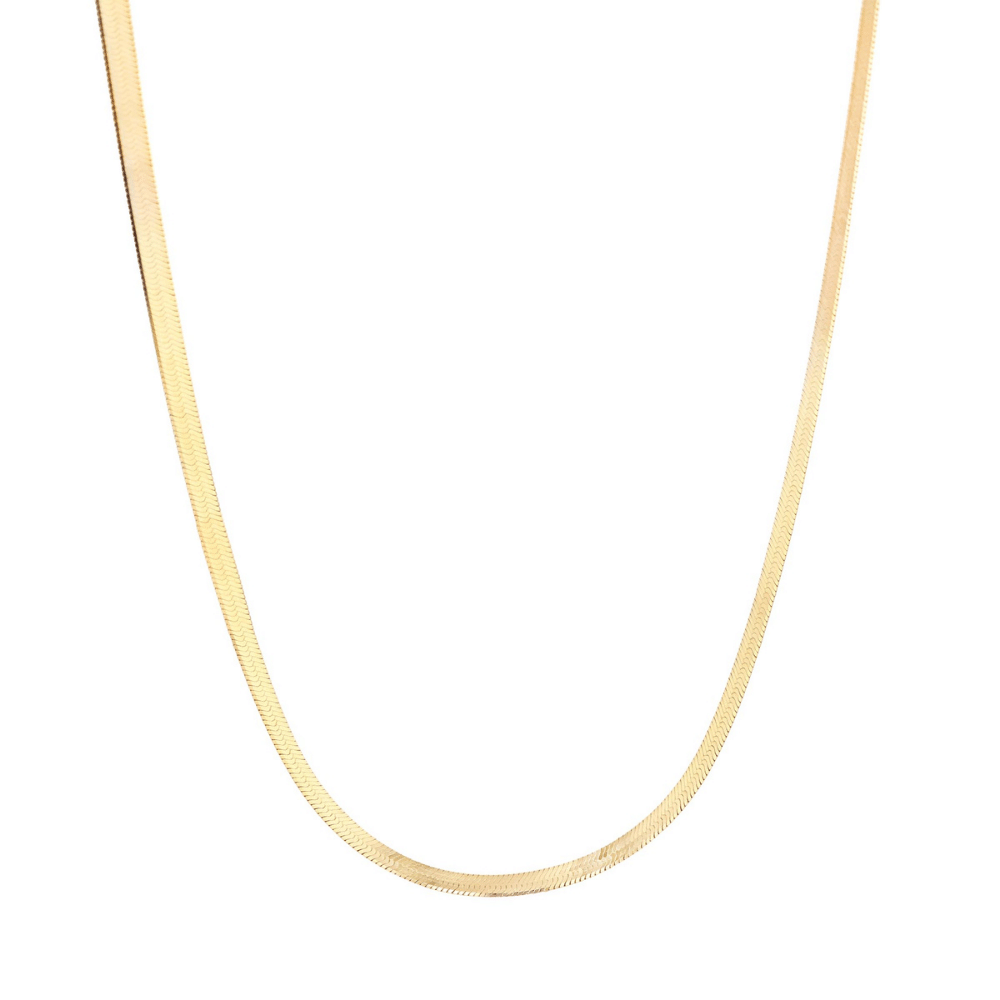 A gold and classy number is essential when creating a necklace stack, so embrace the beauty of the Herringbone Chain. This 14K Yellow Gold chain is 16 inches long, meaning it tends to sit just below the collar bone, making it ideal for stacking with longer, complex chains. A smooth and simplistic necklace makes a solid starting point for a stand-out necklace stack.
---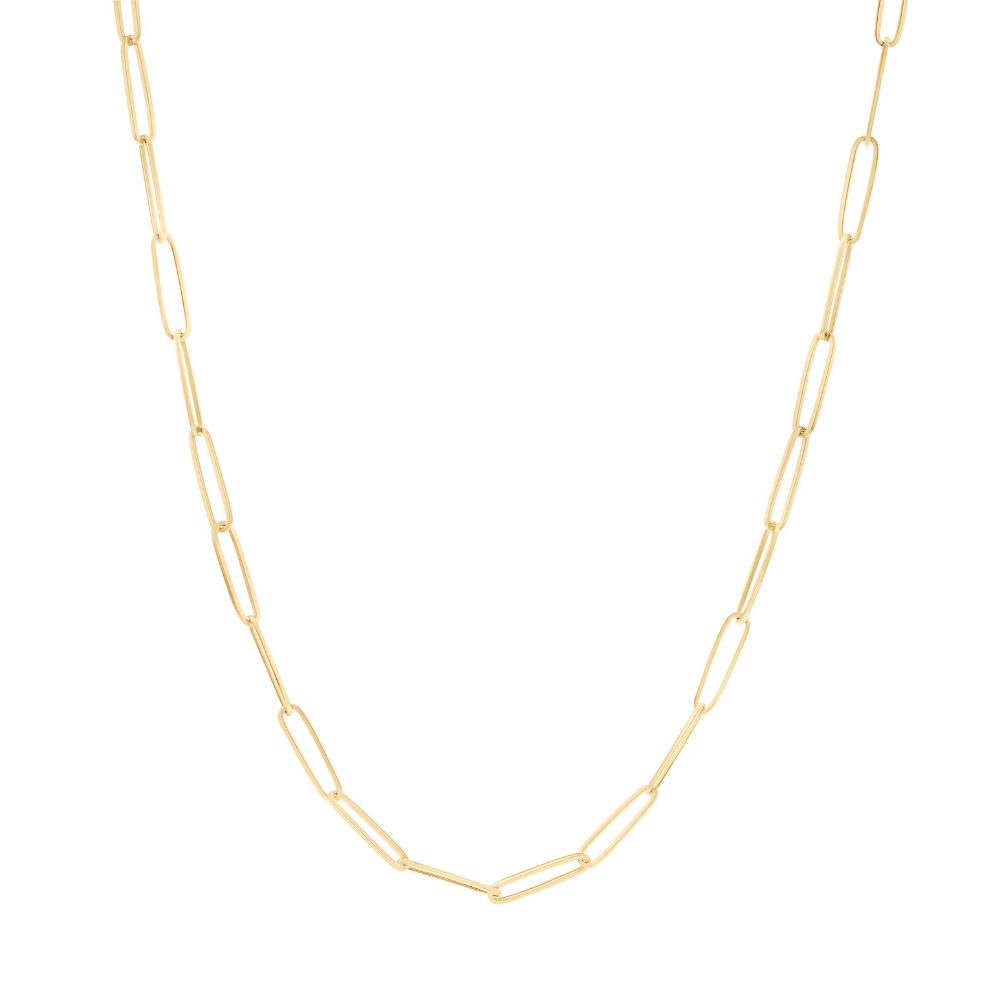 Modern and chic, this Paperclip Chain is available in 14K White, Rose, or Yellow gold. At 18 inches in length, this wispy-looking necklace is perfect alongside the Herringbone, creating a stunning layered effect. Vogue already called the popularity of this office-supply style jewelry piece back in 2019, and the trend is here to stay.
Paperclip Chain Necklace: $725
---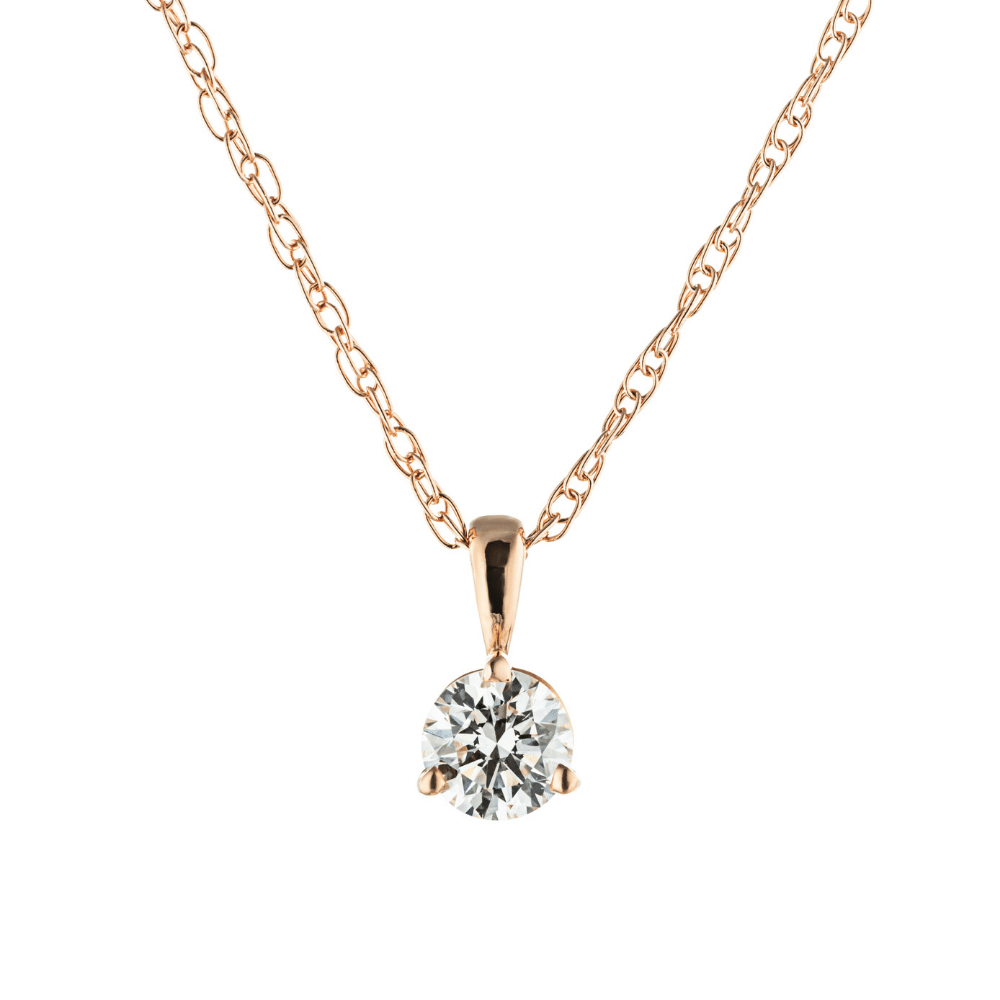 This three-prong martini pendant lets you compose it exactly as you want. Choose your metal and center stone to create a contrasting or uniform vibe with your looks. Pick a shade to bring out your eyes or skin tone, and let it take center stage when layered with other more minimalistic necklaces.
Sport all three of these necklaces together for a powerful look that combines textures, colors, and lengths. When stacking necklaces, remember to put the longest on first, then add the shorter ones as you go.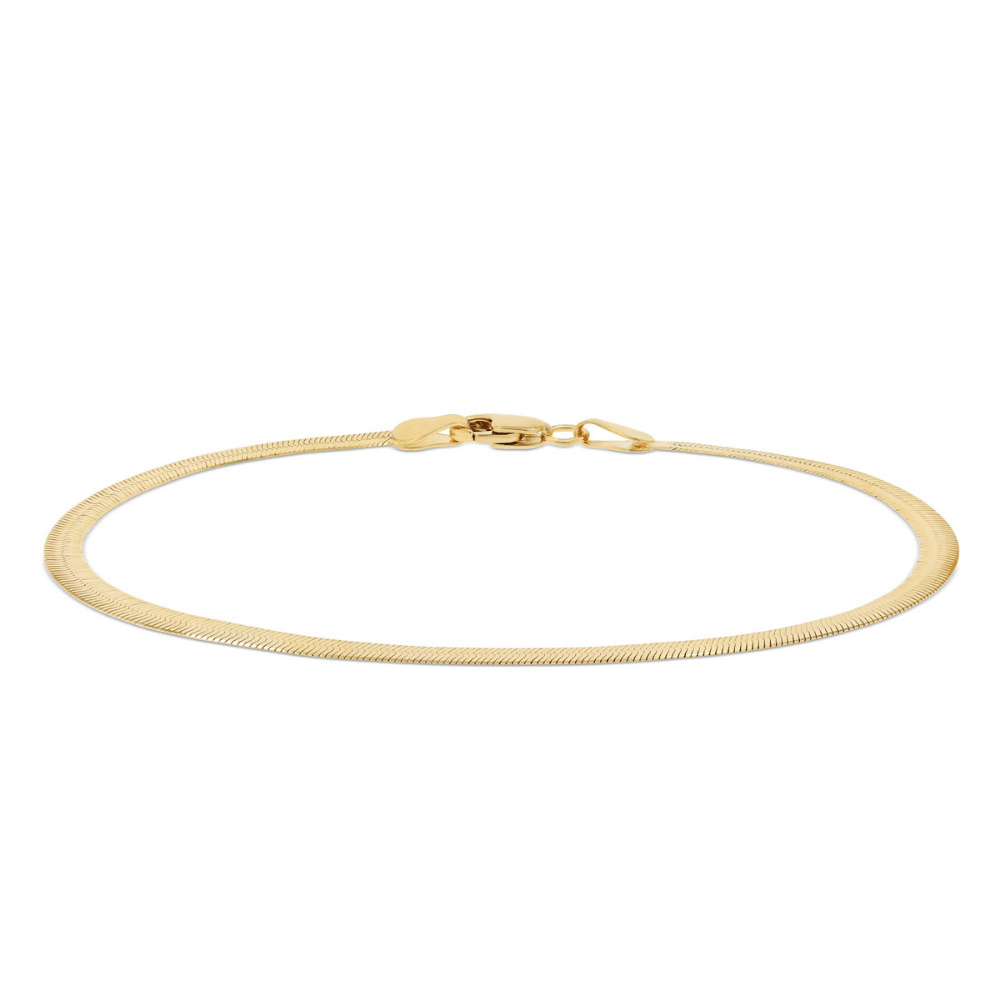 The Herringbone is a classic option for stacking, crafted in 14K Yellow Gold with a medium thickness of 2.8mm. Wear this 7.0-inch chain with other bracelets to accentuate its beauty, whether you choose more of the same or opt for different chains to bring out the unique style of each bracelet.
---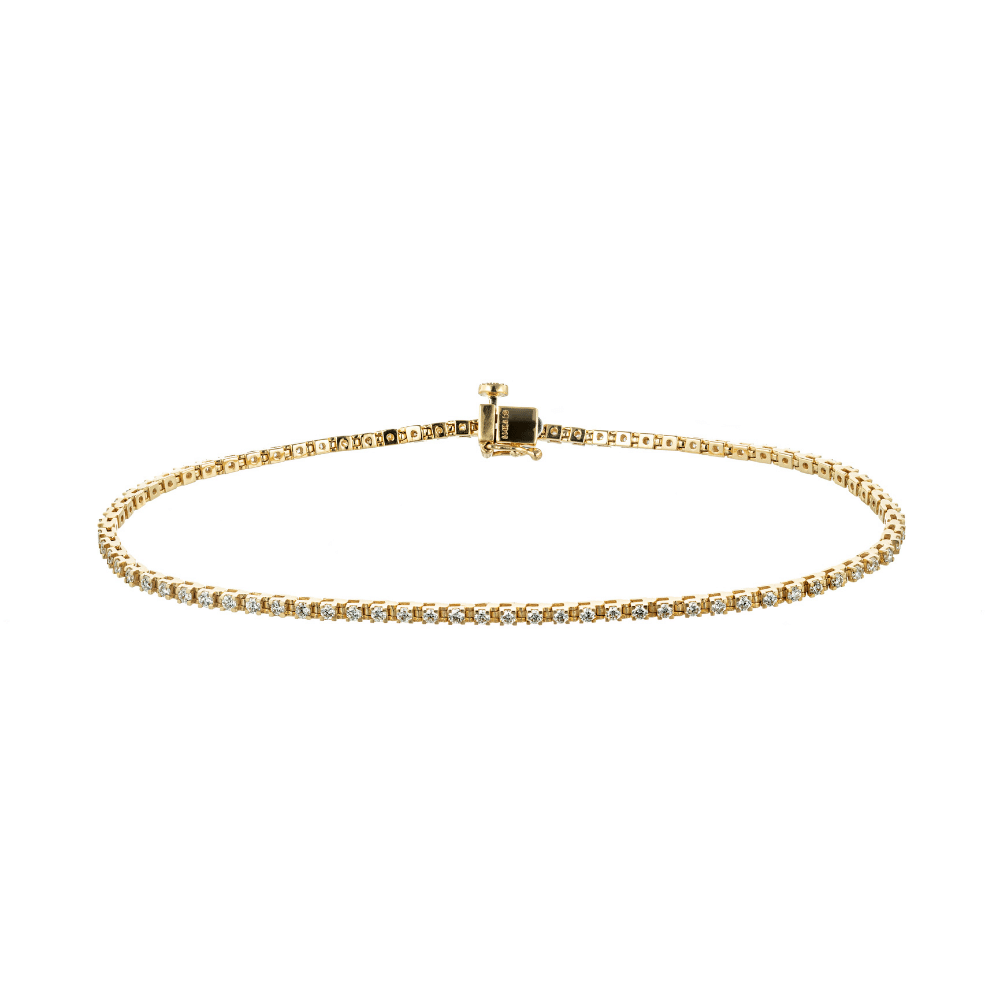 Blend a smoother band with a chunky tennis bracelet crafted with round-cut Lab-Grown Diamonds. This sparkling piece will contrast with many stackable bracelets, especially a shiny metal band. Combining our Tennis bracelet with the Herringbone makes for a seamless blending of textures.
---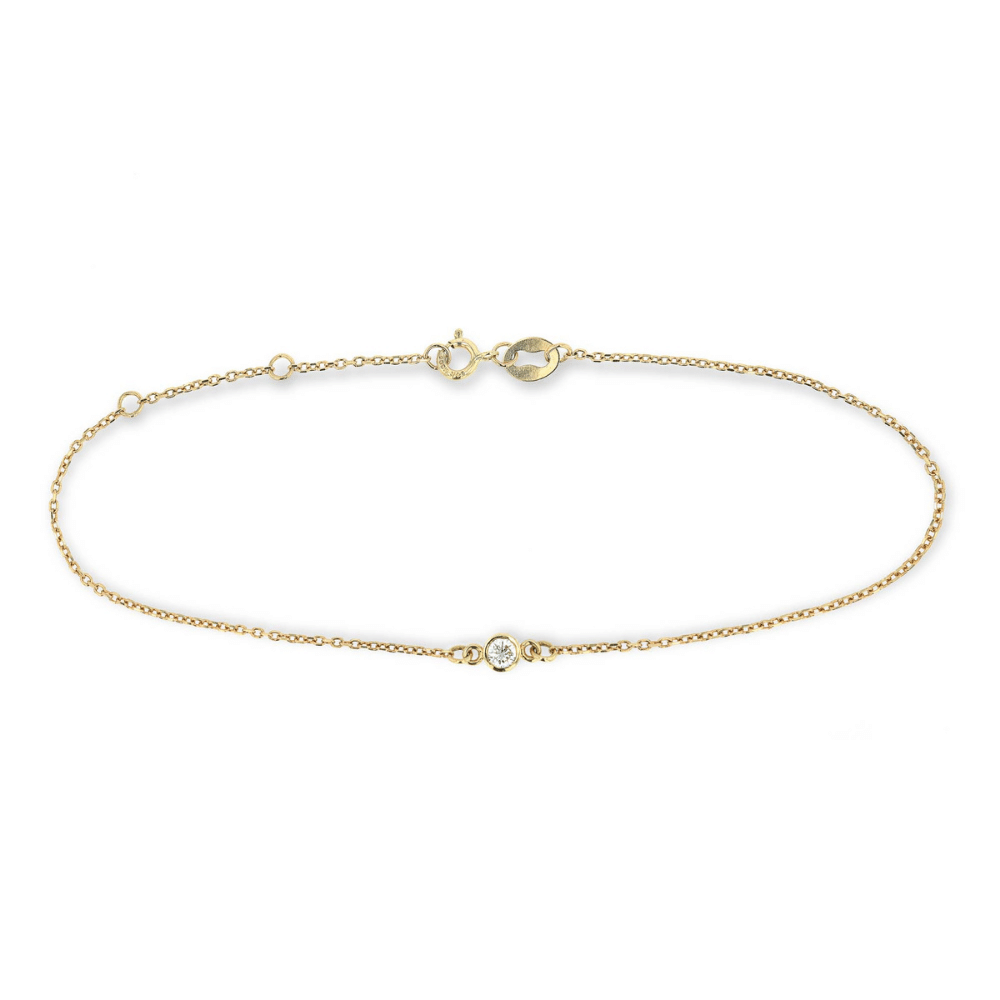 Embrace simplicity with this thin chain, set with a 3mm round cut Lab-Grown Diamond. Adorn your wrist with this minimalistic piece of jewelry that stacks beautifully with other chains of a similar size, creating a graceful look. Clustering solid bands with more dainty pieces adds texture to your layering, allowing you to showcase your favorite pieces at once.
Sport all three of these necklaces together for a powerful look that combines textures, colors, and lengths. When stacking necklaces, remember to put the longest on first, then add the shorter ones as you go.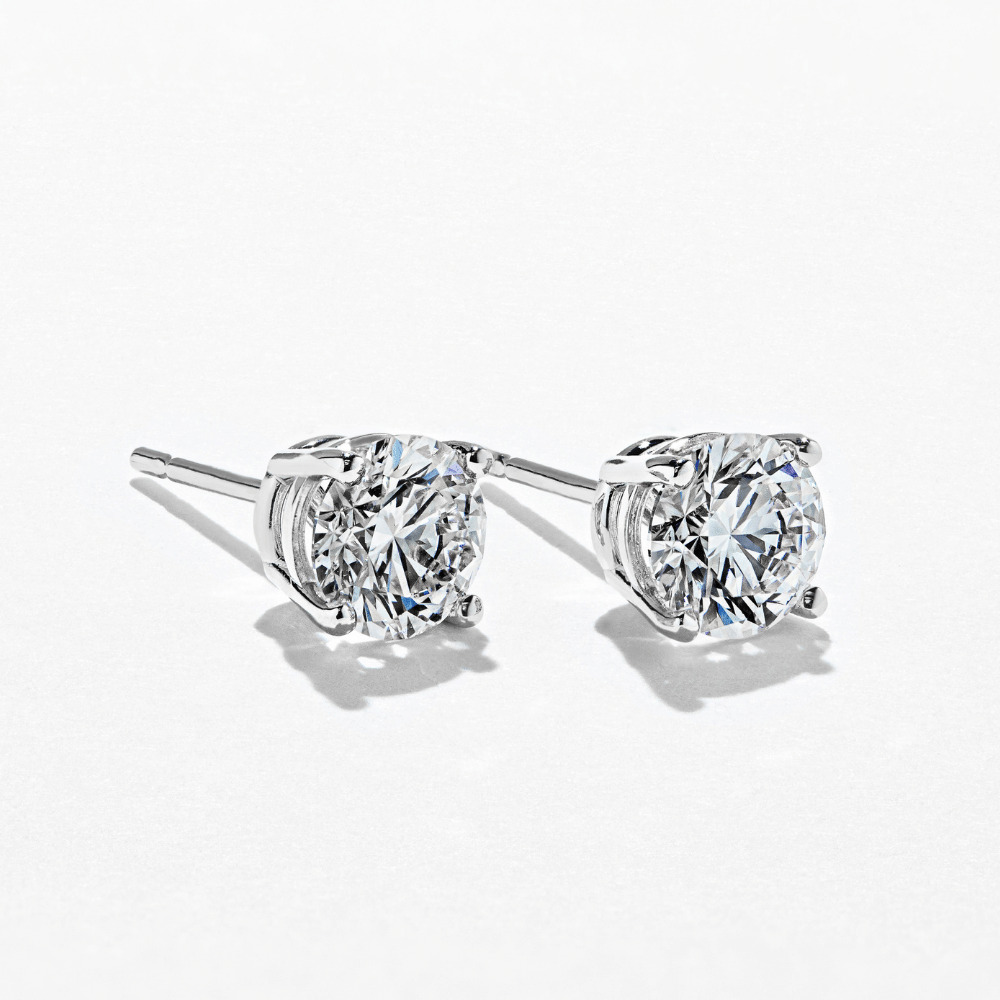 These Basket Stud earrings are an elegant and classy staple every woman needs in her jewelry box. Select your center stone and shape to showcase with these classic stud earrings, and clasp them up your ear to highlight a more dramatic or dangly main earring.
---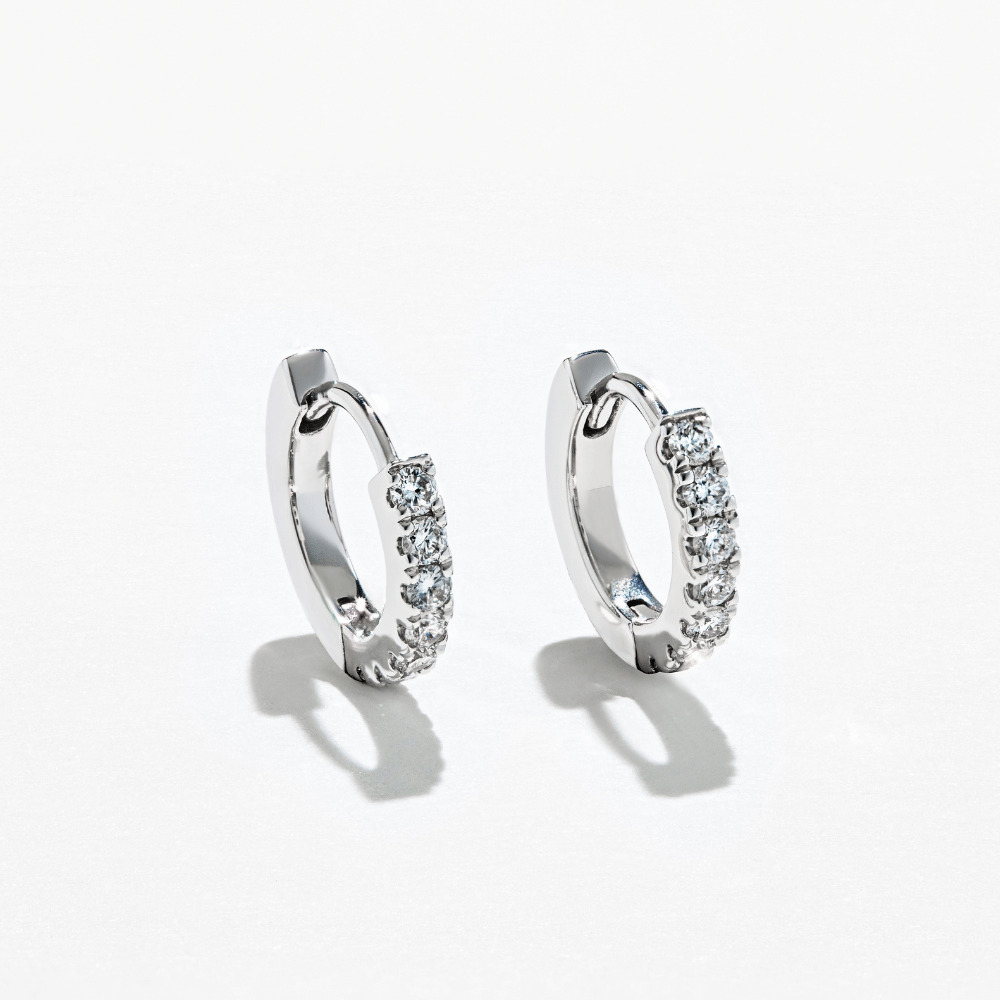 As their name suggests, these Lab-Grown Diamond Huggies hold the ear with grace. Wear them as a miniature hoop or adorn the edges of your ear, from the helix to the tragus. Building earring stacks transforms your ears into pieces of beauty.
---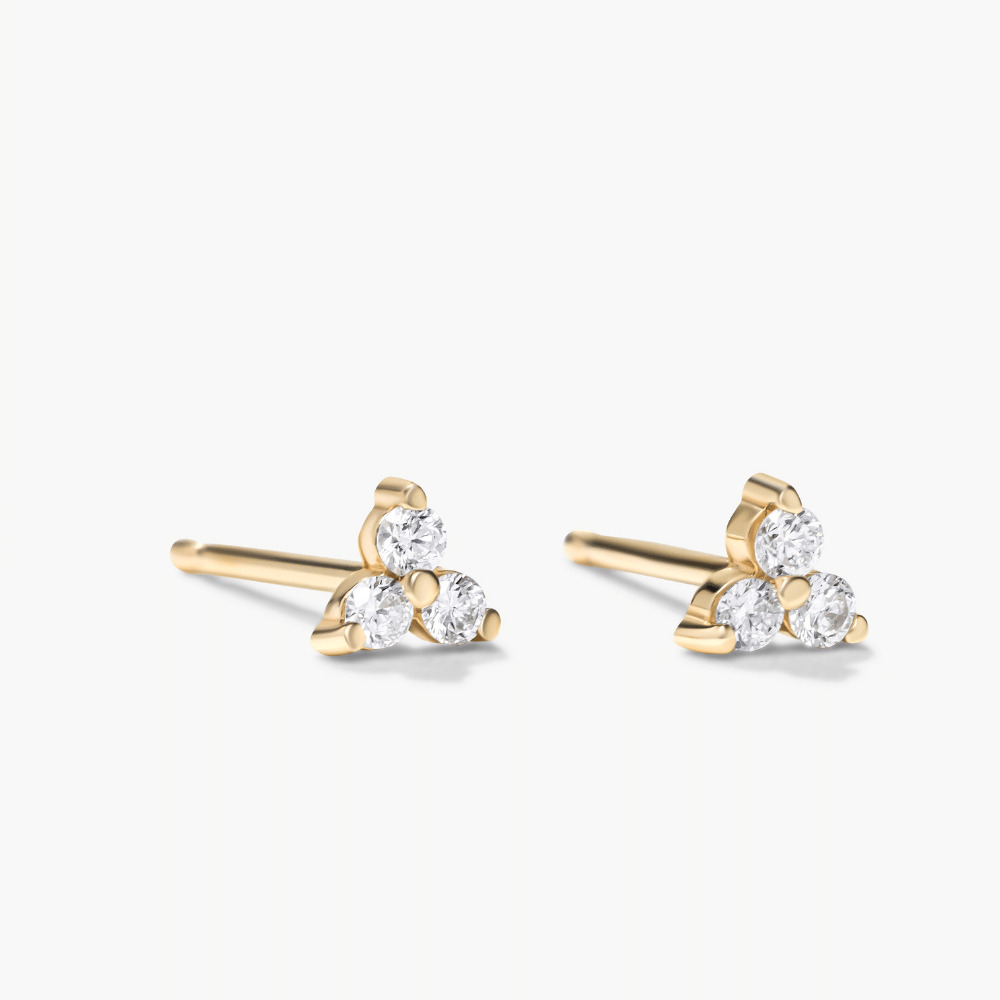 Set these Micro Cluster earrings with your choice of 14k Gold, finished with three round cut Lab-Grown Diamonds for a total of 0.15ctw. This minimalistic pair is the epitome of understated charm and is ideal for wearing farther up the ear, adding a touch of glamor to the rest of your stacked earring look.
Micro Cluster Diamond Earrings: $350
Starting largest at the lobe is the way to go when it comes to diamond earring stacks. Keep the focus at the bottom, and use the top edges to frame your favorite and accentuate the others.
Whether you're looking for stackable diamond rings to make an impression or a dainty collaboration of chains and necklaces, layering is the way to go. Make the most of this trend with MiaDonna, and design your jewelry to suit your style.