International Day of the Girl
Article by
Fifteen years ago, when our CEO and Founder, Anna-Mieke Anderson created MiaDonna, she faced a large amount of pushback and backlash from her male counterparts in the diamond industry. She was told she didn't belong and she was not welcome. This inequality fueled her passion to bring a much needed feminine touch to the fine jewelry industry. She recognized that women are the ones who wear the majority of diamond jewelry, but many of these women do not realize the negative impact this jewelry has on humanity and the environment. It is estimated that 30 million women in America have purchased a conflict diamond. How could this be? Women, wives, mothers, sisters; the ones that are hardwired to protect women and children are theoretically and unintentionally hurting a whole generation of young girls by being the driving force behind the sale of earth-mined diamonds. By working with scientists to advance the technology around lab-grown diamonds, Anna-Mieke and MiaDonna are now able to offer women an alternative to earth-mined diamonds and the oppression that comes with them.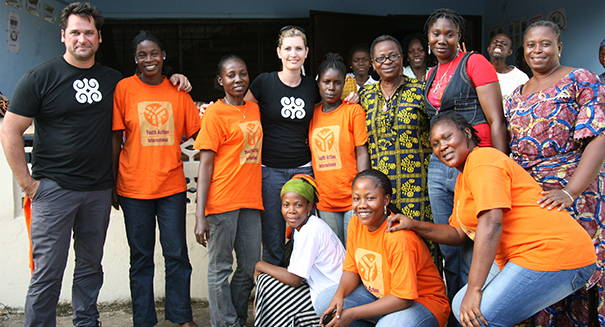 Anna-Mieke was further inspired by Maria, a woman and mother living in a diamond mining community in Liberia, Africa. As the women began exchanging letters and developing a strong bond, they discovered many commonalities. Both gave birth at age 26, Maria to twin boys and Anna-Mieke to her daughter, Mia. However, when Maria's boys were just a few months old, they passed away from starvation. This was during the peak of the Liberian Civil War which wreaked havoc on an already fragile country and closed off the citizens to the rest of the world and much needed aid.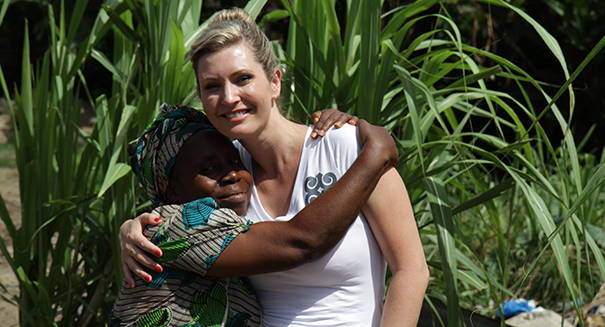 At MiaDonna, we are working to create a world of equality where women become providers and no one has to lose their children to the preventable and senseless act of starvation. That is why most of the programs offered through our foundation, The Greener Diamond, focus on education, vocational training and agriculture so women can learn new skills that will help create income for their family and in many cases, food for their table. We work to empower women to thrive in a life outside of mining. We believe in the power of girls and we develop programs focused on education and empowerment so girls can grow into strong, powerful women.
Here are a few examples of The Greener Diamond's projects:
Center for Women's Empowerment
The Center offers girls and women age 13-30 basic education, alternative counseling, and vocational training. The program is specially tailored to flexibly allow women with busy schedules to learn new skills and feel empowered to change their circumstances. The program consists of class time, workshops, apprenticeships and mentoring sessions that aim to prepare each woman for a life of financial independence, self-confidence, and business. Graduates are awarded a micro-loan and advisor to help them establish small businesses. Hundreds of women have benefitted from the program and the Center maintains a 98% success rate for the resulting business ventures.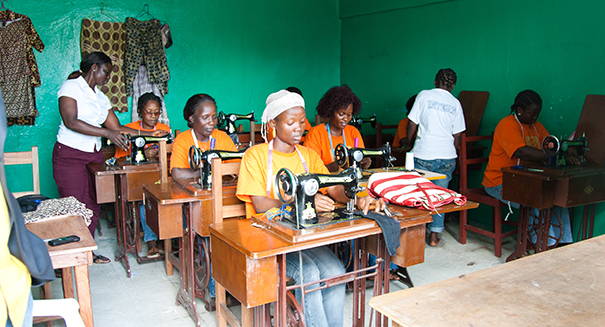 The Greener Diamond Agricultural Training Center - Liberia, Africa
In 2019, we purchased 10 acres of diamond mining land and returned it to the locals so they could learn the lost art of farming. In the past, it has actually been illegal to use land for agriculture because it is more profitable to use it for mining. The Training Center brings together agriculture students and locals for a cross-sharing of information and practical experience so they may return home and use the techniques on their own land. The Training Center has experienced great success and is now self-funded by selling the extra crops grown on the land. The next phase will introduce poultry and livestock.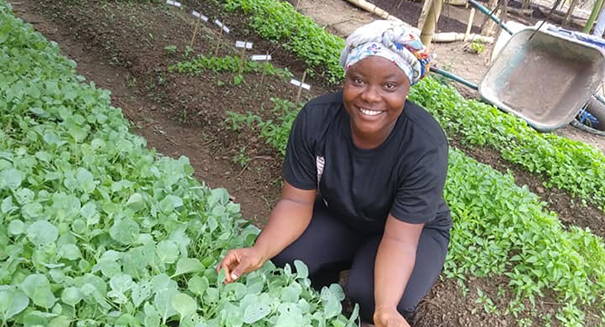 Focused on literacy and empowerment, LitClub works with small groups of girls aged 10-14. They provide girls in vulnerable communities with literacy training, leadership workshops and mentoring so they can become educated, empowered and self-sufficient. Giving back through mentoring is a main focus of the program and older LitClub members and LitClub graduates often take on leadership roles as junior mentors and reading role models.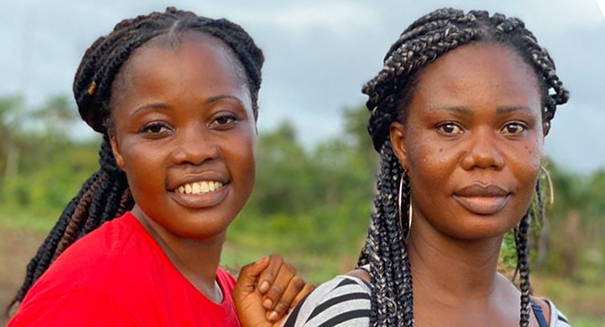 We Couldn't Do This Without You!
We recognize the role you play in our ability to address gender inequality. None of this work could be done without you, our #MiaDonnaHeroes. Your purchase has power and it's only because you also believe in the cause and purchase your fine jewelry from MiaDonna that we are able to work toward global gender equality.