Top 7 Romantic Christmas Proposal Ideas of 2022
Article by MiaDonna
Ways to Make a Christmas Marriage Proposal Special
It's that time of year when snowflakes fall all around us, and cozy nights beside the fire are a favorite. As the Christmas season sets such a romantic backdrop, it could be the perfect moment to propose! If a magical proposal set during winter's festivities seems like the right moment for you, try out one of these seven Christmas proposal ideas that will surely make your beloved swoon.
1. Plan a Stocking Surprise
Thinking of a way to incorporate the big moment into one of your holiday traditions ensures she will feel surprised. Place the ring box deep at the bottom of the stocking that is hanging on the fireplace, and leave her to find it on Christmas morning.
2. Personalized Advent Calendar
Set the tone for romance during the whole month of December by custom-making an advent calendar just for her. Include some of her favorite luxury items, heartfelt hand-written notes about how much you love her, and end with a Christmas proposal on the 25th.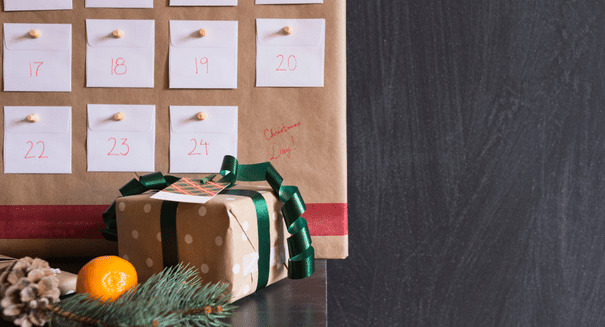 3. Christmas Proposal Cracker
Do you and your partner love to laugh together? A cracker could be the best way for you to pull off a surprise Christmas proposal! Make sure you construct the cracker, so it effortlessly pulls away to prevent a disaster where your precious ring flings across the room and gets lost.
4. Write a Question in the Snow
If cold weather is something you can count on, then writing the big question in the snow is one of the best Christmas engagement ideas. Plan the area, like your front lawn or garden, where you will write the big question, and have a cover to distract her while you write it.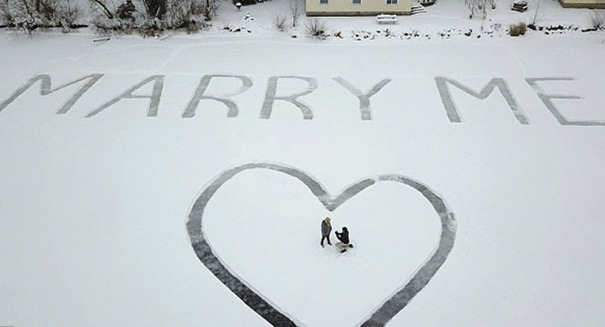 5. Romantic Mistletoe Proposal
We all know that mistletoe means a moment to share a kiss, but what if it became the moment you promised to share your life? Set up a romantic corner in your home that would be perfect for the question, but don't add the mistletoe until just before your Christmas Eve proposal.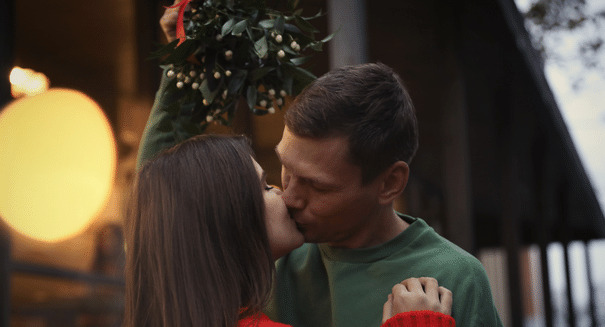 6. New Bauble on the Tree
Find the most dazzlingly beautiful bauble you can that opens up to store something inside. Add it to the tree at the right moment, telling your lover that you got this new Christmas decoration just for them. Urge them to take a good look — by the time they realize you will be down on one knee.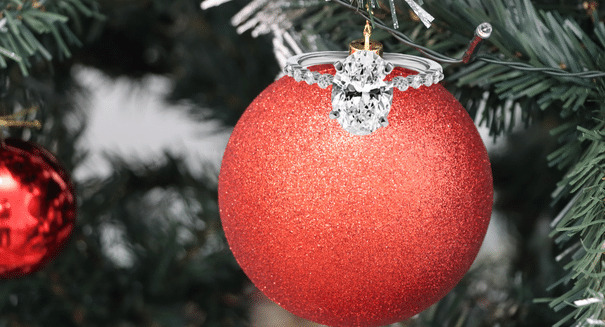 7. What's Inside the Huge Box?
Play a little game of Russian doll discovery by placing a comically large box (perfectly gift-wrapped, of course) beside the tree. Build the tension by getting her to unwrap multiple layers of decoys and maybe leave some sweet clues along the way.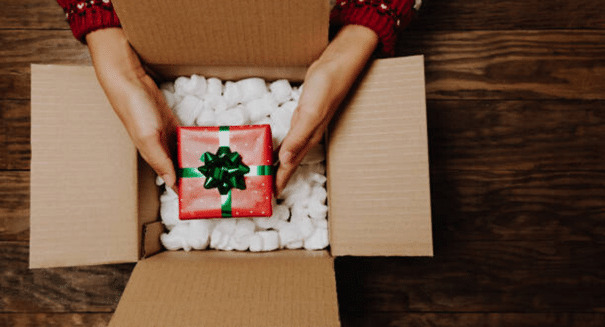 A Christmas proposal can be a special and heartfelt moment, but a New Year proposal will be unforgettable too. If you don't get around to popping the question over the Christmas period, it's not too late. Find some incredible New Year engagement ideas here, and make sure you complete the moment with the perfect engagement ring.