The Perfect Engagement Ring According to your Zodiac Sign
Article by
There are many aspects of astrology that are of interest, including horoscopes and zodiac signs! According to the placement of the planets at your specific time of birth, there can be various influences on your personality and character traits. There are 12 zodiac signs representing 4 elemental houses and different placements in life. The beginning of the Zodiac calendar is Aries, a headstrong fire sign, and the ending is Pisces, the calming water sign. While we can't say how much of astrology is to be believed, we do think it's fun to explore great wedding rings based on your sign.
Fire Signs (Aries, Leo, Sagittarius)
Fire signs are known for their big, bold personality. They are creative, feisty, and not afraid of confrontation. Aries are known for being passionate, independent, quick-tempered, and a bit stubborn. But they thrive in new environments and love to make their own way in the world. Leos are the lions of the zodiac, known for their confidence, loyalty, and fierce devotion to those close to them. While also a bit stubborn, they tend to have quite the cheery disposition! Sagittarius are said to be optimistic and completely in love with their independence and freedom. They're usually quite extroverted and love going out with their friends. When it comes to style, fire signs embody the motto "go big or go home", and we have the perfect rings to suit these extroverted personalities.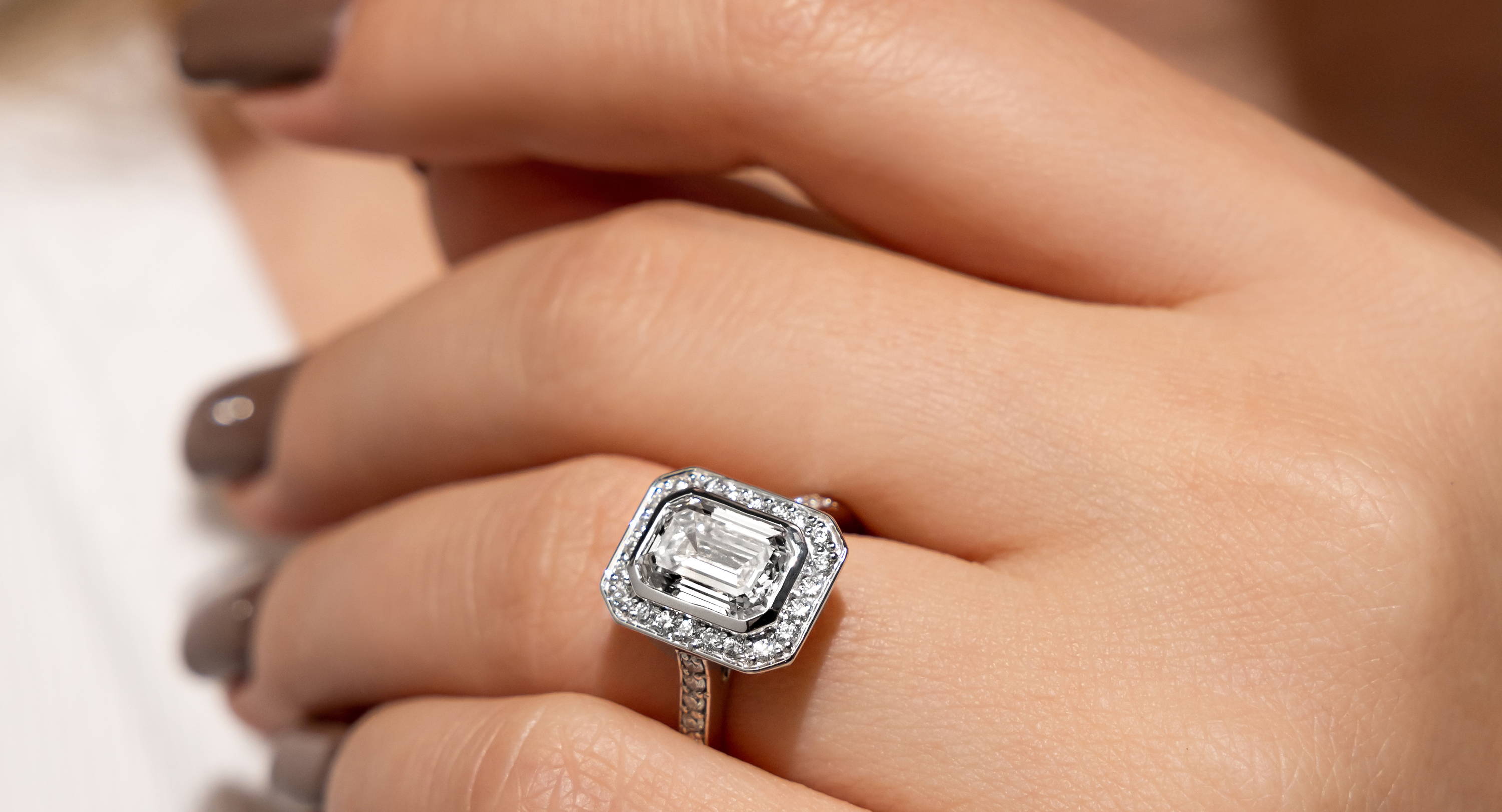 The Heirloom is an eye-catching, vintage-inspired engagement ring that embodies those bold, fiery personalities with a modern bezel setting and a recycled diamond halo surrounding a classic emerald cut lab-grown diamond.
---
Big and bold, you say? The 10 Stone Accented Engagement Ring features 1.0ctw of diamonds on the band, five on each side of the center stone. Add a gorgeous center stone of choice and this ring will shine in any light.
---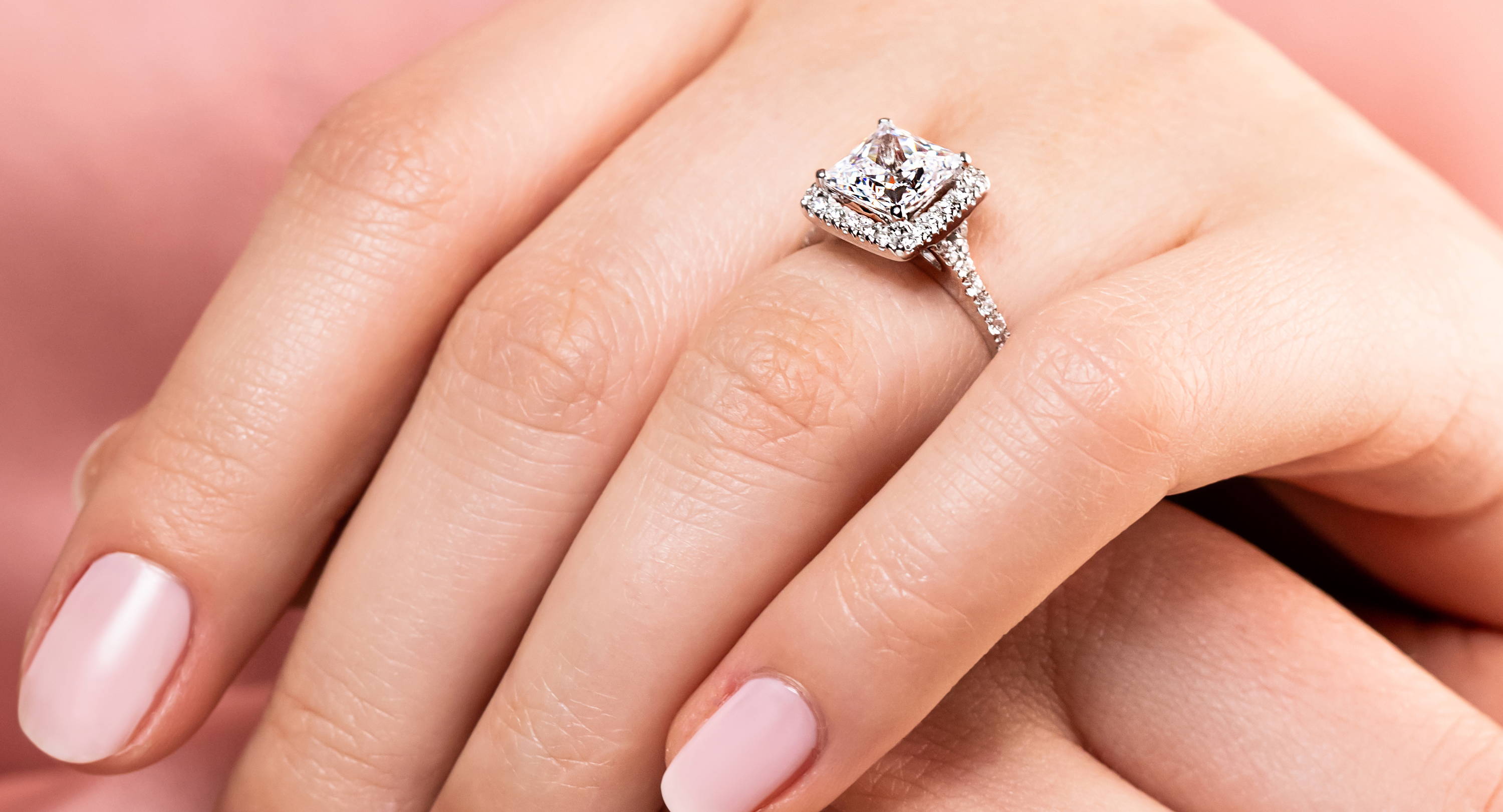 This beautiful engagement ring features 0.42ctw of accenting recycled diamonds in a halo and down the slight split-shank band. Highlighting a bold princess cut center stone, this ring is perfect for the confident and loyal fire signs.
Earth Signs (Capricorn, Taurus, Virgo)
Earth signs are the calm, practical, grounded personalities. They are loyal, stable, and are great friends to have around for the dreamy and emotional water signs and the passionate and temperamental fire signs. Capricorns are known for their loyalty and down-to-earth view of life as well as their determination. As they say, slow and steady wins the race! Taurus personalities can be incredibly stubborn, as their bull symbol suggests, but also are said to be the most reliable sign of the zodiac. Virgos are drawn towards helping others in their career and personal lives, and have a very particular attention to detail. The earth signs enjoy simplicity and don't like to overcomplicate things, and for that we have a few gorgeous solitaires and accented solitaires to underline the beauty in simplicity.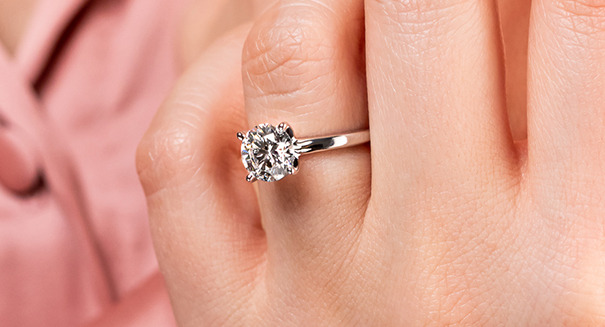 A traditional solitaire is the perfect setting for earth signs; they are drawn to its simplicity and classic look. Customize this beautiful ring with a four-prong or six-prong head and your center stone of choice for a ring that will never go out of style.
---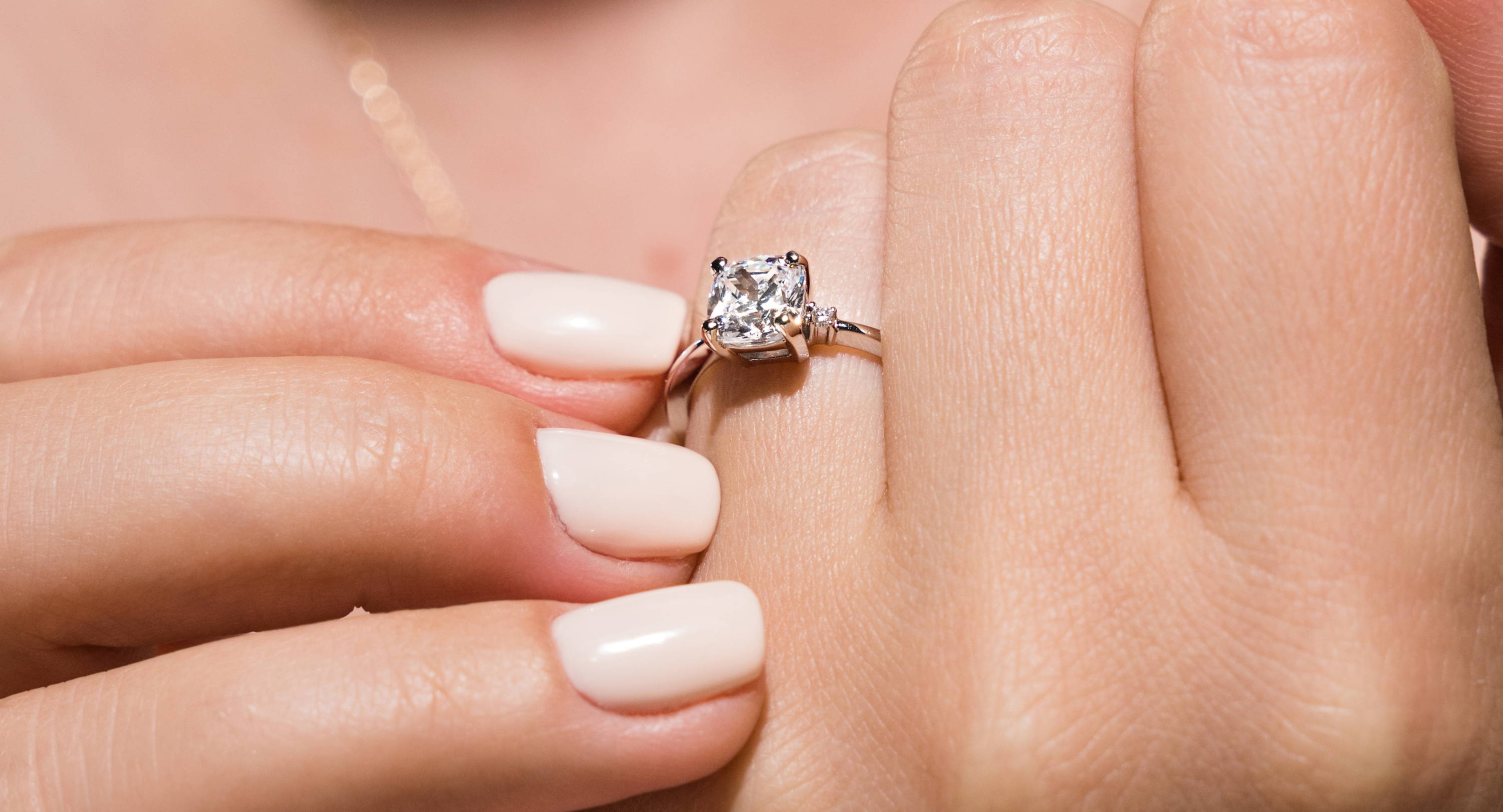 This stunning cushion cut engagement ring features two small recycled diamonds on either side of the center stone with a tapered shank. Simplistic with a little bit of flair, perfect for those who want a modern spin on a classic style.
---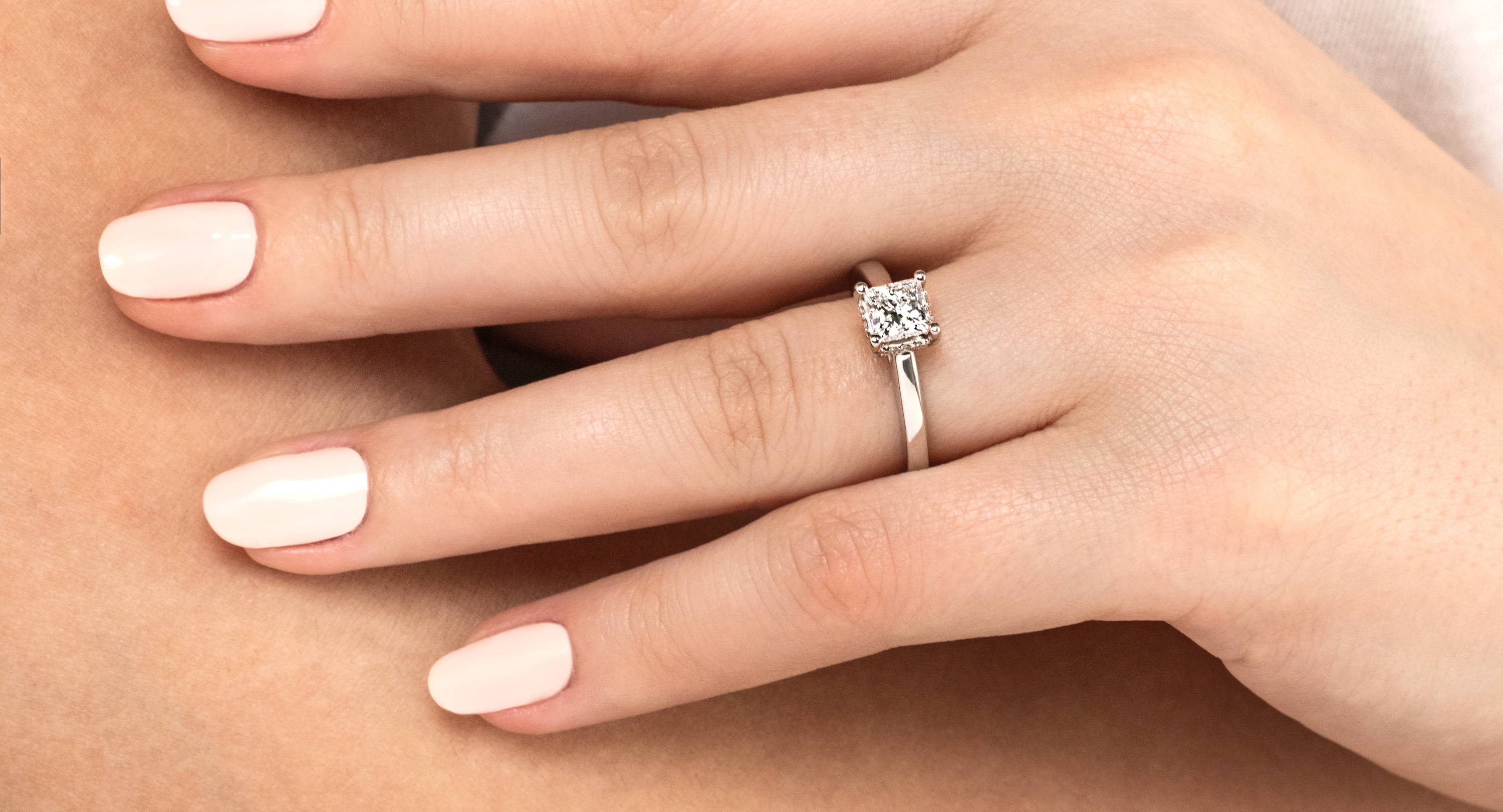 Water Signs (Pisces, Cancer, Scorpio)
Water signs are empathetic, always closely in-tune with their emotions and the emotions of others. They are also romantic, nurturing, and creative in a variety of ways. Cater to the light touches of romance with these beautiful ring styles. Pisces are very creative and nurturing, but tend to get lost in their dream worlds sometimes. As the last sign in the zodiac, they have a very strong sense of intuition. Cancers are drawn to wherever feels like home, enjoying the process of planting roots and being around family. They wear their heart on their sleeve, but that's what makes them so wonderful! Scorpios are a no-BS kind of person. They ask the important questions and get right to the point. With a natural sense of curiosity, they love learning more about others, even when they don't share much about themselves. These water signs are deeply rooted in experiences and emotions of their own lives and those around them. These rings are delicate, romantic, and perfect for our loving water signs.
The Venetian Stackable Engagement Ring features 0.20-0.32ctw of recycled diamonds in a petite halo that extends down the shank. Delicate yet elegant, this is perfect for one of our dreamy water signs.
---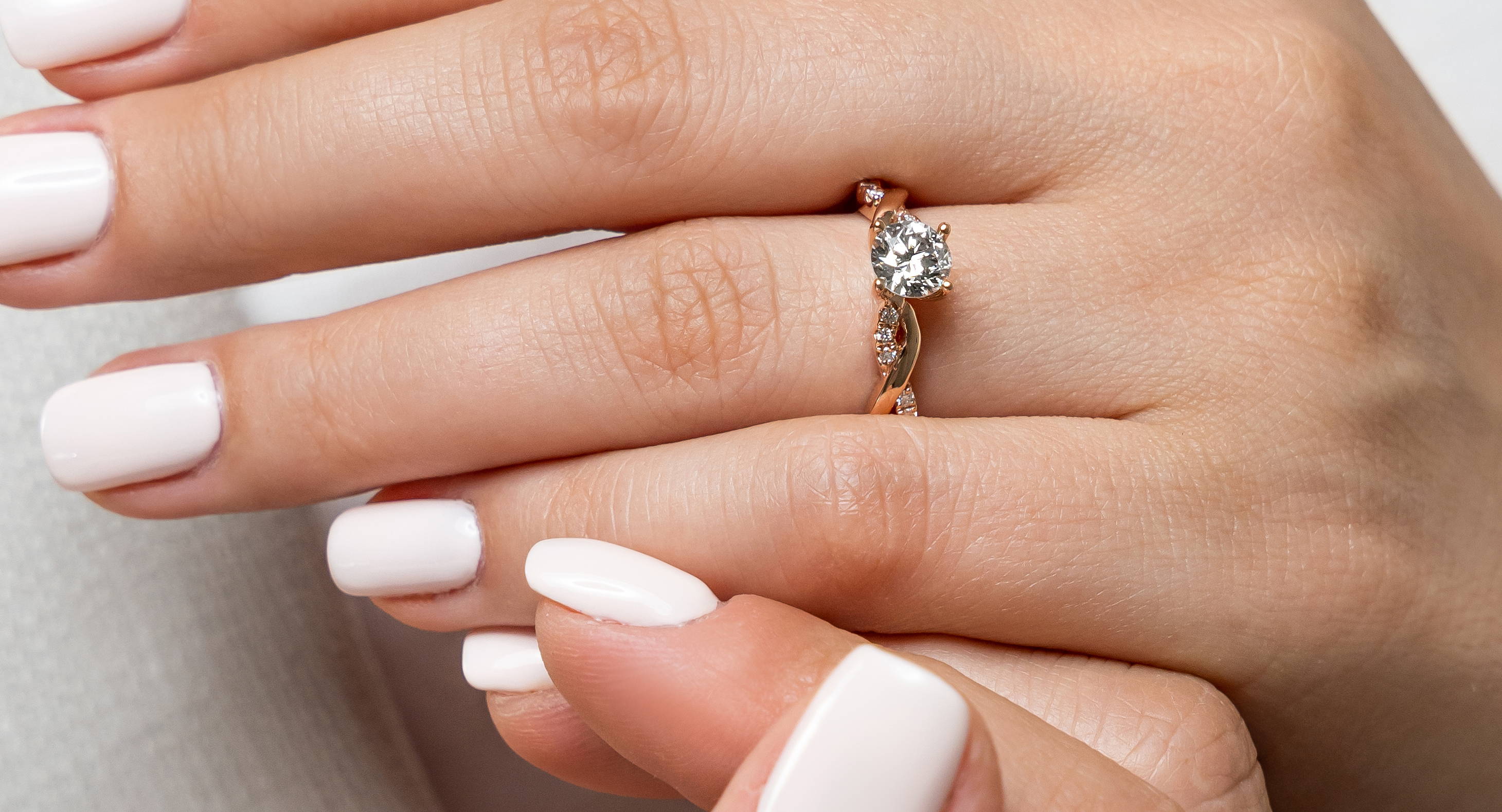 With two intertwining bands, one plain and one accented with recycled diamonds, this lovely engagement ring makes us think of a lifelong romance. Choose an impressive round-cut or oval-cut center stone to complete your dream ring!
---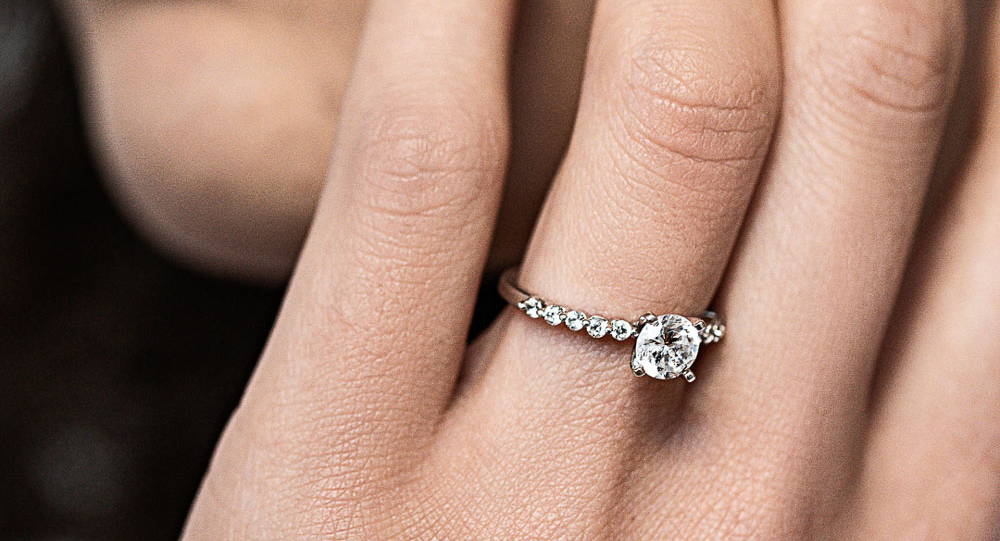 The Willow Engagement Ring features 0.17ctw of recycled diamonds set in a dainty bar setting. This ring makes us think of Taylor Swift and beautiful wildflowers, the perfect choice for a nurturing water sign.
Air Signs (Aquarius, Gemini, Libra)
Air signs are very cooperative and love to let their intuitive and creative juices flow. They are the intellectual thinkers, focusing more on communication and logic than emotions or dreams. Aquarius thinkers tend to focus on social issues and philanthropy, motivated by a desire to help others and examine effective and ineffective processes. Geminis tend to be the life of the party! They love developing relationships with others and keeping the conversation going. Libras are best known for their partnership. They are the ultimate team player, and love to keep balance and harmony. When it comes to rings, think of something off the beaten path, something unique for their intellectual and analyzing personalities. We have a few beautiful styles that come to mind!
This alluring antique style perfectly embodies the effervescent personalities of the air signs. Featuring a gorgeous emerald or radiant cut center stone, the stepped style of the recycled diamonds on the sides creates an exquisite, unforgettable ring!
---
Dare to be different with a three-stone engagement ring. Traditionally representative of past, present, and future, this setting features a center stone of your choice with two triangle cut lab-grown diamonds or gemstones on the sides.
---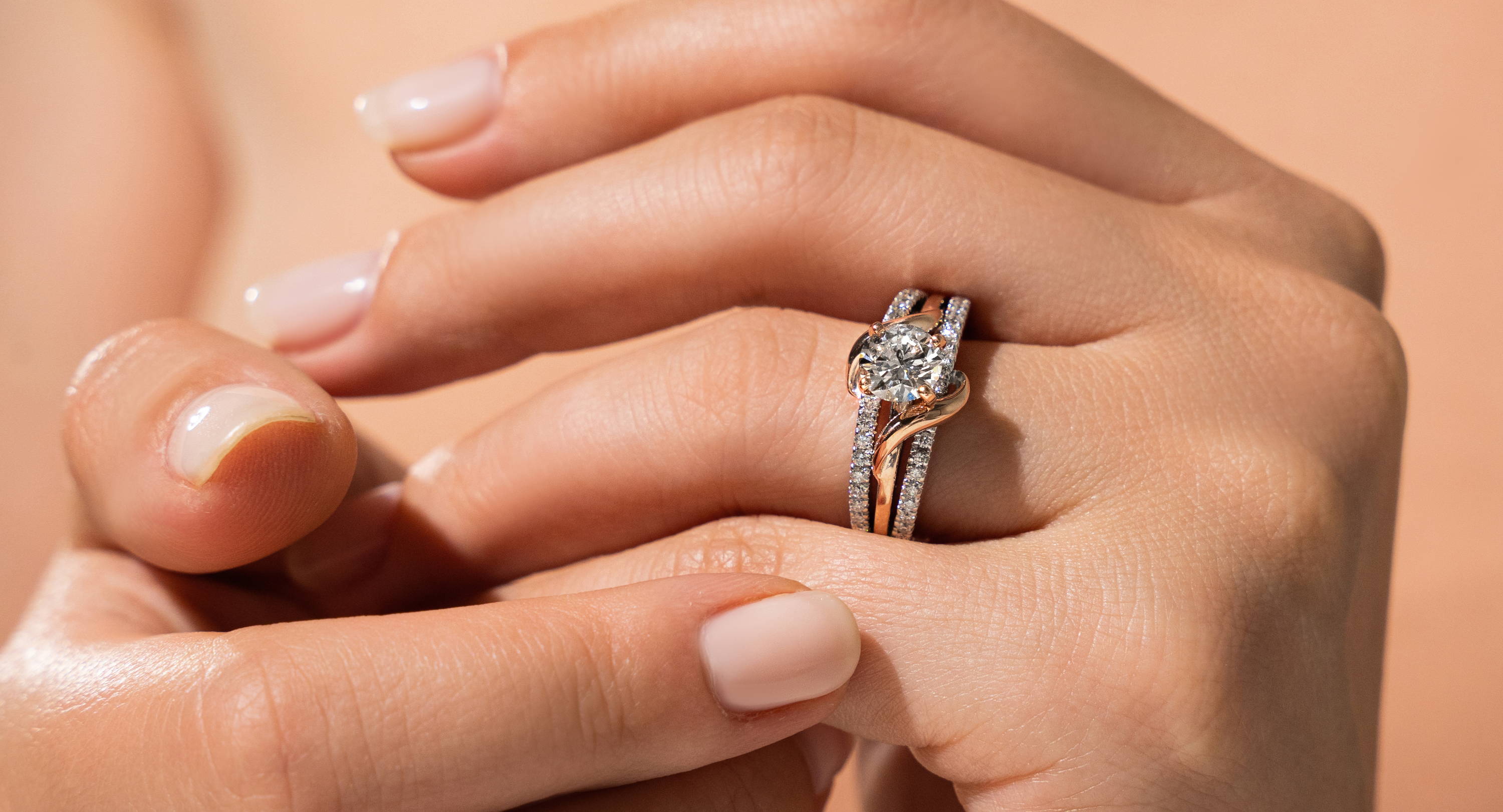 If anything spells partnership, it's this beautiful marriage of two-toned metals and recycled diamonds. This setting is a stunning, bold style and is well-suited to the sociable and balanced air signs.
No matter your zodiac sign, we've got you covered with dozens of beautiful engagement ring settings to choose from. Shop our styles or reach out to us to create your custom dream ring today!