Top 6 Reasons to Propose with a Lab Grown Diamond Engagement Ring
Article by MiaDonna
Proposing to the love of your life might be one of the hardest but also most exciting things you'll ever do.
You are probably taking great measures to plan the perfect time and place to propose. Maybe you're going back and forth on exactly how you should do it.

However, an easy decision you can make is the kind of diamond ring to get when you do decide to propose. When it comes to choosing between an earth-mined diamond or a Lab Grown Diamond, the answer is clear. Below are six great reasons to propose with an ethically sourced Lab Grown Diamond engagement ring.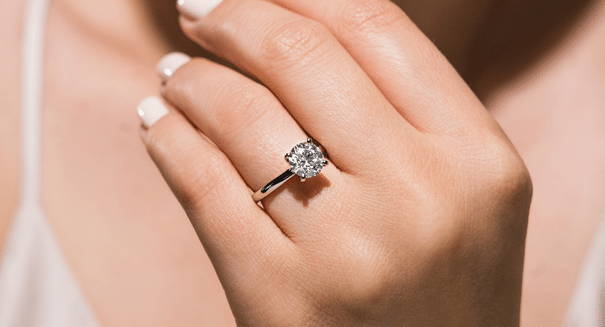 Let's be honest: size does matter when it comes to diamonds. No fiancée ever said "I want the smallest diamond possible." (Well, if they did we didn't hear them.) The standard size of an engagement ring diamond is around 1.50 carat. If it's not at least that big, people might start to notice.
The good news is, you can now get the highest quality Lab Grown Diamond from MiaDonna that is nearly double the size of an equivalent priced earth-mined diamond. The traditional mined diamond industry still wants you to believe you need to spend up to three months salary on a diamond, but that is not the case anymore. That's as outdated as wearing fur! Spend what you find is reasonable and get a bigger diamond by choosing one that's Lab Grown.
Surprisingly Affordable Diamonds


A bigger diamond often implies that you're going to spend a lot more money. Lab Grown Diamonds save you more than 40% when compared to earth-mined diamond prices for the same 4C's profile. You can thank expensive mining and questionable markups for the latter. Take that savings and put it toward your wedding or honeymoon!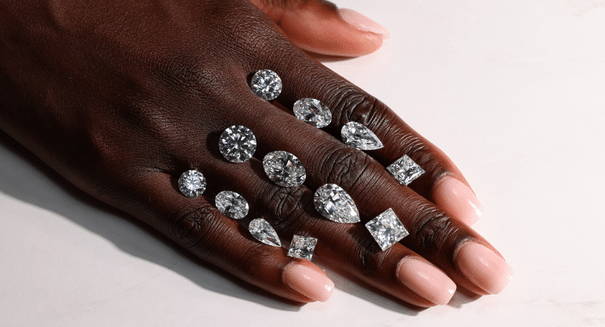 Lab Grown Diamonds Are Better Quality


Modern diamond science is truly remarkable. Using an advanced method called Chemical Vapor Deposition (CVD), MiaDonna's Lab Grown Diamonds are harder and brighter than regular earth-mined diamonds or most other Lab Grown Diamonds on the market. This is because MiaDonna achieves the coveted Type IIa classification for diamonds that only 2% of mined diamonds will ever achieve.
Buy Environmentally Sound Diamonds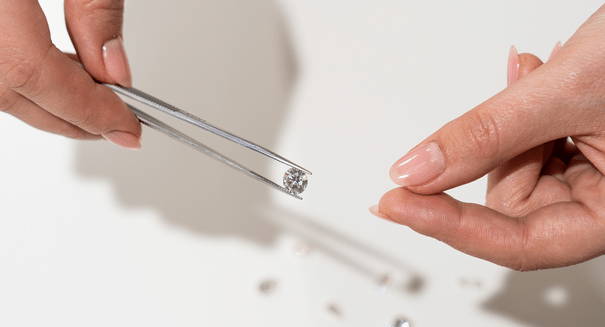 MiaDonna Makes The Most Ethical Diamonds


Destroying the planet is one thing, but what about destroying humanity? Our planet is already at its tipping point. The Earth-mined diamond industry is still plagued by violent workers' and human rights violations. Contrary to common belief, "blood diamonds'' are still in mass circulation today. Torture, rape, death, and child labor occur in this industry. Ethical standards are not improved with the incredibly flawed supply chain system called the Kimberley Process Scheme.
That's why MiaDonna was founded in 2005 by a mother to protect other mothers and their children. When you purchase from us, you can be assured that our Lab Grown Diamonds have been produced in the most ethical way from start to finish. And each purchase helps fund our non-profit The Greener Diamond Foundation to help rebuild war-torn areas where diamonds are mined.

We have backed our commitment to full transparency and high ethical standards by attaining the rigorous B Corporation status.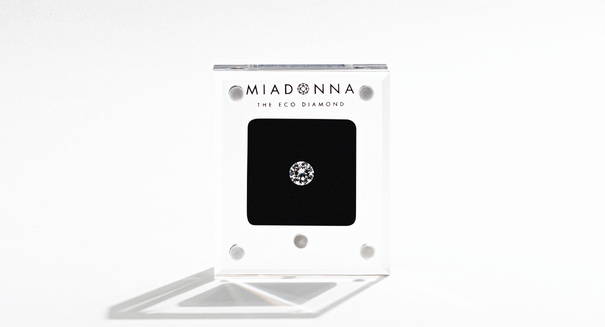 Let Your Ring Symbolize Your Love


Your love story is unique and special. Your diamond engagement ring should be too. If you see a ring as a symbol for your love and relationship, make it the best ring possible. Because of the numerous reasons to propose with a Lab Grown Diamond engagement ring, you really can't lose!

Start planning your proposal and shop our engagement rings to begin your journey or contact one of our jewelry experts to answer any questions you might have.