There are more options than ever for men's wedding bands, so we've gone through our various styles and chosen our most popular men's wedding bands for you to consider as your forever ring. Below, we have some wedding bands that are both affordable and stylish. There are designs that are unique, some that are modern, and a few classics for the minimalist look. We even have a wedding band with Diamond Hybrids® if a sparkly ring is on your radar. Most of our men's bands come in your choice of finish, including satin, cross satin, hammered, sandblasted and more.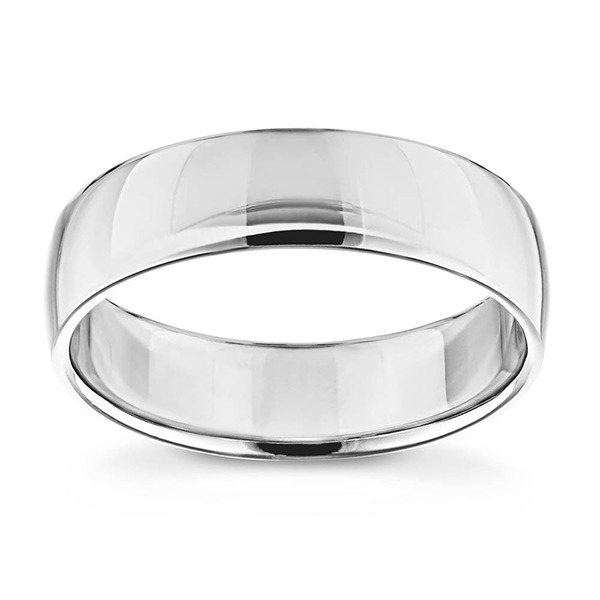 A gorgeous metal band with rounded edges for comfort, the Canyon is easy to take on and off over a large knuckle, and easy to wear. This is the perfect ring for active types.
Canyon Wedding Band: Starting at $378
---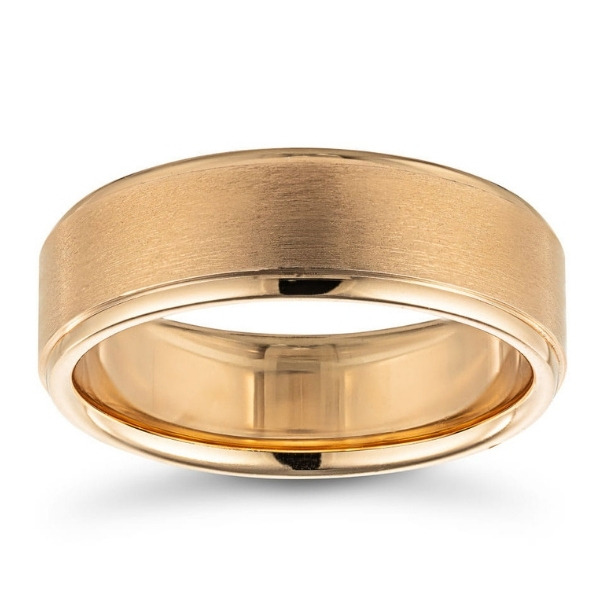 Rock a sleek and stylish look with the Tyler Marshall Band. High polished edges surround your choice of finish in the center to create a modern flat profile that provides a contemporary style.
Tyler Marshall Wedding Band: Starting at $617
---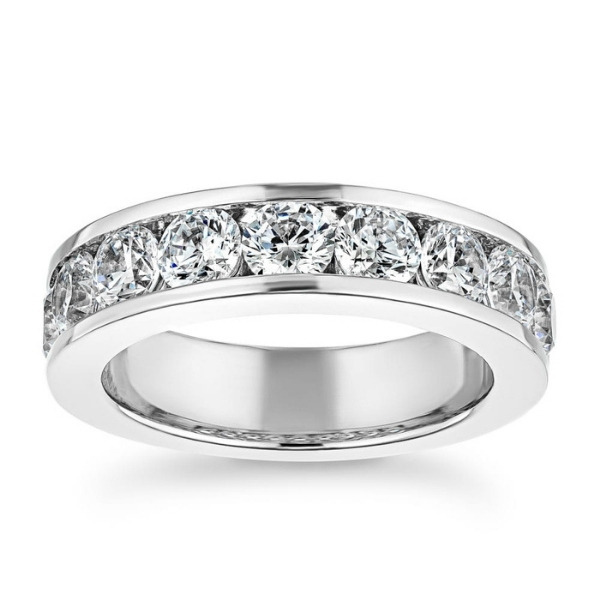 Get a little bling with your wedding band! The Graeme is a beautiful Diamond Hybrid® accented wedding ring that will turn heads. This classic channel setting features 9 round brilliant Diamond Hybrids®. It can also be crafted with lab-grown diamonds or gemstones.
Graeme Wedding Band: Starting at $2,202
---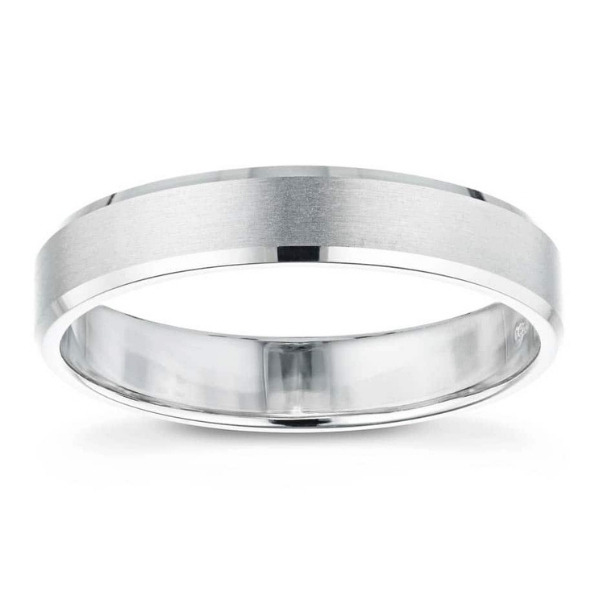 A classic ring that you'll love to wear on a daily basis- this unique band features your choice of finish on the main part of the band, framed by high polished beveled edges. We love the look and feel of this ring.
Ridge Wedding Band: Starting at $625
---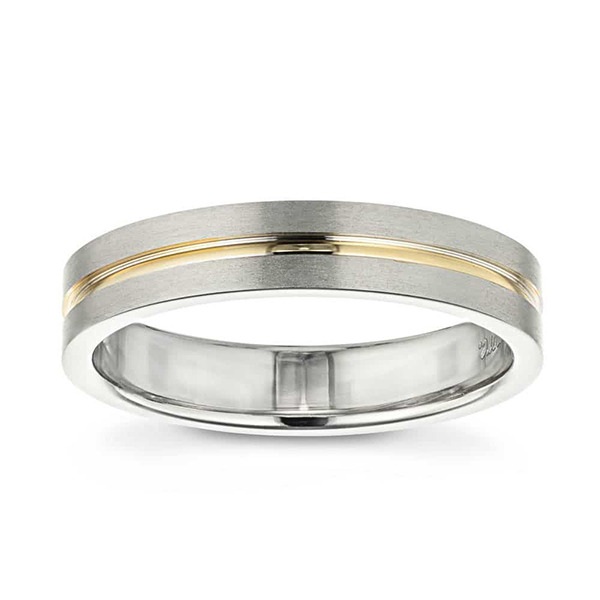 The Thorn Band is perfect for everyday wear with its rounded edges. This style is a flat comfort fit ring complemented by a bright cut at the center creating a stylish modern look!
Thorn Wedding Band: Starting at $625
---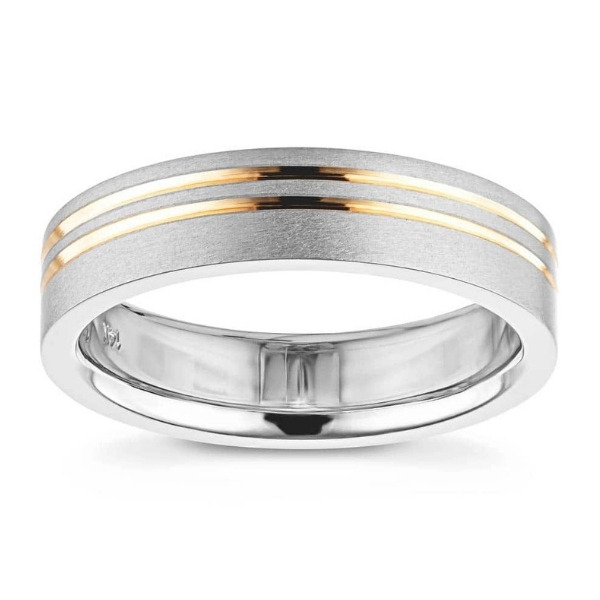 Are you into the two-tone ring designs? The Vale is stunning with white and yellow gold! This flat comfort fit band can have your choice of finish and is carved with twin high polish metal indents.
Vale Wedding Band: Starting at $625
---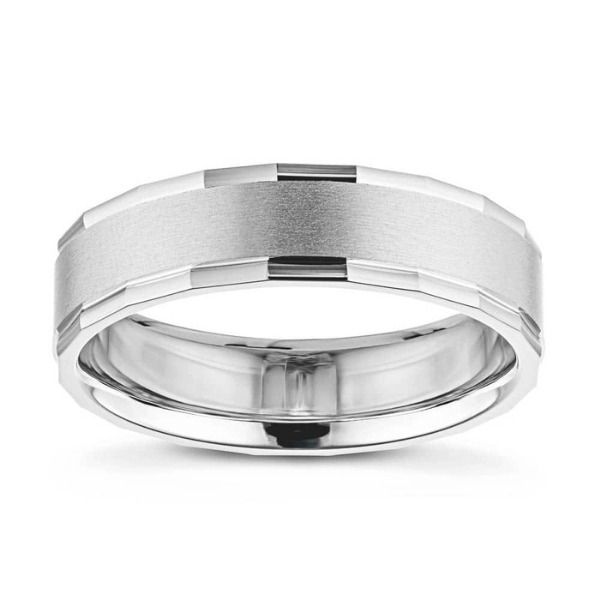 The distinctive Journey Band features multi-faceted edges surrounding your choice of finished center. This modern design is a different style both you and your partner will admire.
Journey Wedding Band: Starting at $835
Finding the right wedding band is important and at MiaDonna we want to help in any way we can to make the whole process easy. Shop more of our wedding bands or reach out to our Personal Shoppers to create a custom design that perfectly fits what you've always dreamed of.